BEST BEAT TAPES
The Best Beat Tapes on Bandcamp: July/August 2018
By Max Bell · September 19, 2018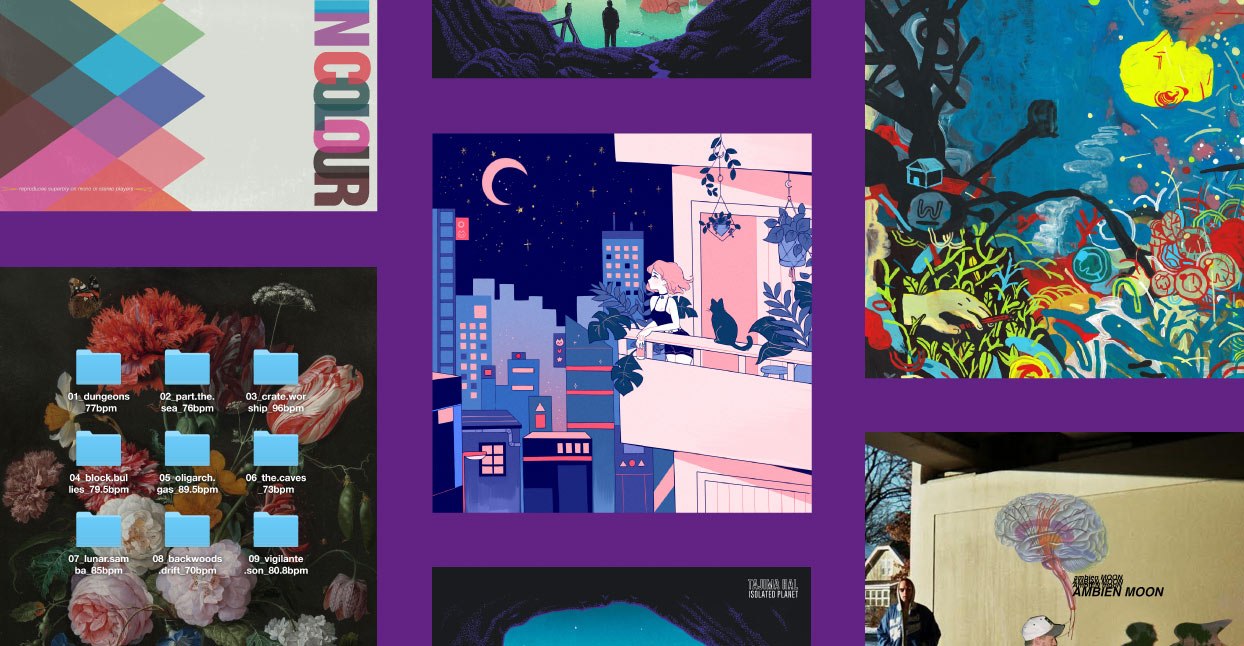 There was no July column. Hopefully you noticed. To correct this wrong, this month's column features the best releases from July and August. The split isn't quite 50/50, but rest assured, no excellent tapes were cut in the interest of meeting a quota. Below you'll find low-end heavy productions from a beat scene stalwart, jazzy chillhop, dust-kissed loops culled from record stores in Japan, and much more.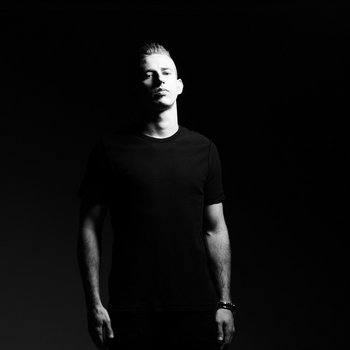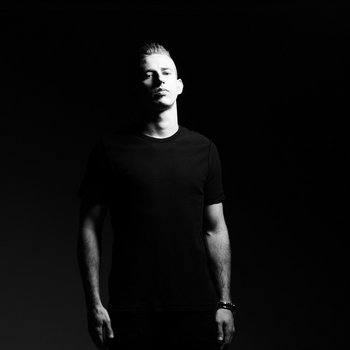 Dividing the L.A. beat scene into different generations is as arbitrary as it is difficult. It would be fair, however, to place Team Supreme co-founder Great Dane (Dane Morris) among the second generation. His 2013 debut Alpha Dog dropped at the peak of Low End Theory (RIP), after forebears like Flying Lotus and Nosaj Thing achieved international renown—but before the arrival of rising newcomers like Linafornia (see 2016's YUNG). As such, he and his sophomore peers were sometimes unfairly overlooked, even when they provided some of the most devastating trap to shake the walls of the Airliner. Gamma Ray, Great Dane's fourth full-length, finds a midpoint between the sub-frying bass and punishing beats of his earlier work and his more diverse, emotionally arresting productions. "BRTKYS (The Reggae One)" shifts from an amalgam of dub and, well, reggae, to a barrage of spacey squeaks/squeals/blips, rubbery low-end, and brittle percussion. "Fog & Fear," which features singer Katya Grasso, is a plaintive love song that Great Dane scores with swirling, expansive atmospherics and mournful bells. And songs like "Respite," which features a beautiful pairing of flutes and soft drums, display his ability to mine club tracks for their emotional core. Do not make the mistake of overlooking Gamma Ray.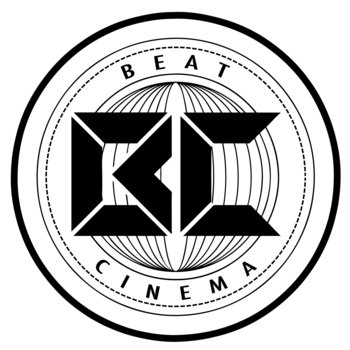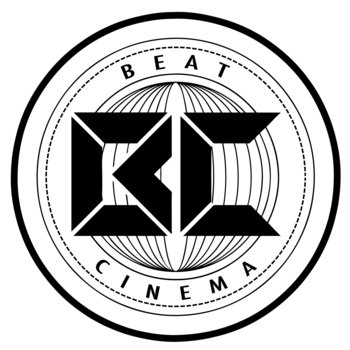 Beat Cinema, the weekly L.A. club night run by and for beat scene devotees, celebrated their nine-year anniversary on September 5 at their new home, Apt. 503. The anniversary coincides with the best year of releases from the club's label, and Ambien Moon, the debut full-length from L.A.-based producer/DJ Evan Gabriel aka Earoh, is at the top of that list. The suites here often temper softer chords and melodies with resonant low-end and concussive percussion. On "Replaced," a woozy, melancholic synth akin to a deflating balloon is offset by a downtempo, quasi-footwork beat. Fittingly, many tracks also have a dreamlike quality, as though scoring the liminal space between sleep and wakefulness (e.g., "Owaka"). The best songs, however, use juxtaposition to find the parallels between emotions, poignantly capturing the moment they bleed into one another. "Young Bullet" is a standout in this regard. Incorporating moving gospel vocals and bluesy brass samples, the song sounds like the beat scene equivalent of a New Orleans jazz funeral, encompassing both the pain felt when young lives are cut short and the hope that such events will never happen again.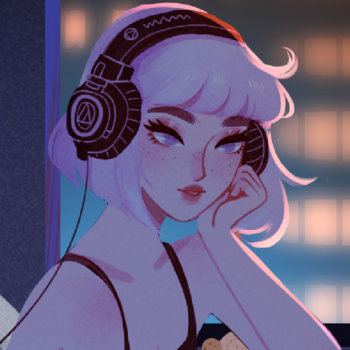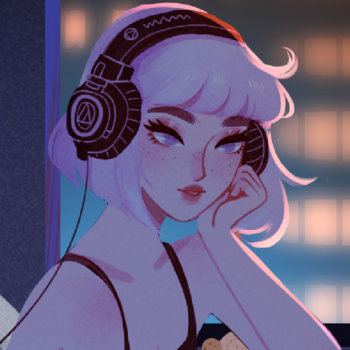 Chillhop, the lo-fi, downtempo, and often jazzy style of instrumental hip-hop, is so popular that Chillhop Music's YouTube channel has over one million subscribers and not one, but two 24/7 streams with hundreds to thousands of viewers at any moment. When I first heard City Girl's Neon Impasse, I was surprised it wasn't a Chillhop Music release. The L.A.-based producer's second release of 2018 (see April's Time Falls Like Moonlight), Neon Impasse, like its sonic kin, is tailored for the turn-down. On "Soft Overgrown Steps," the percussion clips softly and slowly in the background of a twinkling, atmospheric suite. Elsewhere, on "Palette," punchy drums complement wistful piano and saxophone. A welcome reprieve from chillhop records that retread the same sonic ideas over the course of an album, Neon Impasse surpasses its peers for exploring new terrain on each song. The title track, for instance, trades lo-fi jazz for lo-fi rock, the twang of the swirling guitars making it sound like an instrumental hip-hop take on shoegaze. An album meant to score moments of necessary repose, Neon Impasse is an excellent addition to the expanding chillhop canon.
quickly, quickly
Over Skies (August)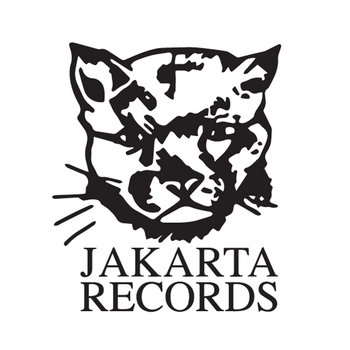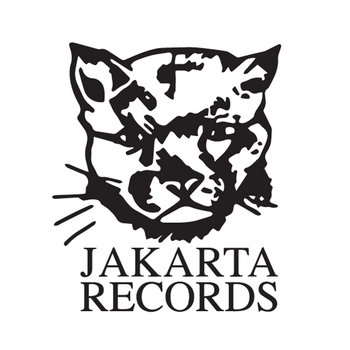 Merch for this release:
Vinyl LP
The word "prodigy" is used far too liberally. However, 17-year-old Portland-based producer quickly, quickly qualifies. Released on Ta-Ku's Jakarta Records imprint 823, his debut EP Over Skies covers a level of skill and nostalgia that belies his age. Over five tracks, quickly, quickly displays the range common to many beat scene acolytes, using various styles and genres to convey pervasive longing. "Lie," on which he manipulates the deep, quasi-screwed vocals so they bleed into the melody and subaqueous dub foundation, sounds like James Blake crossed with a moody, downtempo Soulection cut. "Ghost," has brightness in its glinting keys and bounce in its thick bassline, but it doesn't deviate too far from the album's dominant tenor. Of course, none of the above describes quickly, quickly's deft percussion, which is sometimes restrained and jazzy, and at other times as dynamic and challenging as the work of much older forebears (see "If You Only Knew" for evidence of both). By the time he's old enough to drink legally, he'll probably be at the top of the bill at every electronic music festival.

Somni
Bloom (August)
Released via Friends of Friends (FoF), the veteran L.A. electronic label that launched the careers of artists like Salva and Shlohmo, Somni's Bloom is both a singular debut and a reverential homage to some of the most influential beat-centric electronic music of the last decade. Seemingly, the biggest inspirations are Shlohmo's Bad Vibes—a jewel in the crown of FoF's deep catalog—and the shimmering suites of Teebs. The pervasive somberness of the former seeps through the warm, swirling collage of ambient electronic sounds and layered vocals on tracks like "Spaces." You can hear the latter in the bright chimes and skittering percussion of "Girl," as well. Bloom, which suggests its connection to nature via album title and song titles, forges its own path, though. The coda to "Intro/Tranquil" weds blissful, downtempo electronic music and soft, piano-driven jazz without making that union sound as painfully corny as it might on paper. And on "Silver," Somni strikes a balance between dragging, Dilla-esque drums and dense layers of pitched vocals and rich melodies. Long before the album's end, Bloom earns its title. It is a fully-formed work that subtly calls for you to appreciate its every hue and texture.
If the towering mosaic of Bandcamp supporters for Flamingosis's 2017 album A Groovy Thing is any indication, it was one of the most downloaded beat tapes of the last year. In this regard, the New Jersey producer's July album, Flight Fantastic, is on track to surpass its predecessor. Also like its predecessor, Flight Fantastic is a collection of lush, funky, and sometimes jazz-inflected suites. Hewing closer to breezy George Benson cuts than the freaky astral wanderings of Parliament/Funkadelic, each song is layered in such a way that allows for focused, immersive listening or more holistic appreciation. Listening to a track like "A Mile High," you could hone in on the bluesy guitar riffs or enjoy its excellent interplay with the sprightly keys, crisp percussion, and regal strings. While some people might write off his music for its inherent sunniness and seeming simplicity, they would be wrong. Pairing samples so seamlessly while preserving both rhythm and melody requires fantastic skill.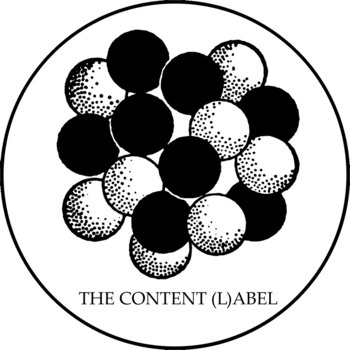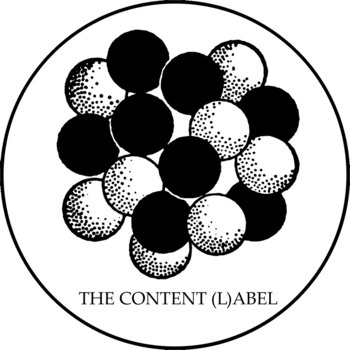 Merch for this release:
Vinyl LP, Compact Disc (CD)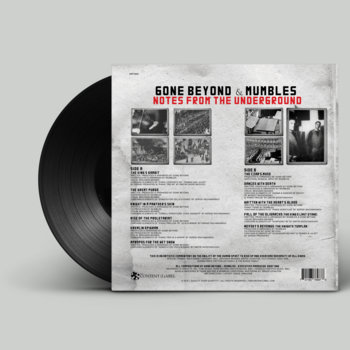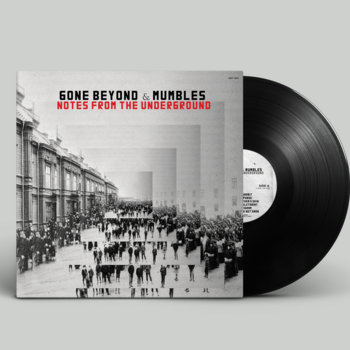 In 2007, Cut Chemist asked Gone Beyond and Mumbles (see also: Aceyalone's A Book of Human Language, which Mumbles produced) to create tracks for a Walt Disney Concert Hall performance celebrating Russian classical musicians like Mosolov and Shostakovich, who lived and composed under Stalin's rule. A little more than a decade later, the two producers created Notes from the Underground. Rooted in samples from the Russian classical composers of that same era, the album is understandably and unrelentingly bleak. The melancholic strings, the gloomy pianos, the ominous blasts from the brass instruments—there is no reprieve from the doleful weight of it all. Gone Beyond and Mumbles add even more weight with thundering and propulsive drums that sometimes sound like a death march and, at other times, like the beginning of a revolution. I could draw parallels between Stalinist Russia and the current state of affairs in the U.S., but this isn't the forum. That said, if reading your newsfeed fills you with dread, if you feel more on edge with each passing day, Notes from the Underground may be the soundtrack you didn't know you needed.
Merch for this release:
Compact Disc (CD), Vinyl LP, Cassette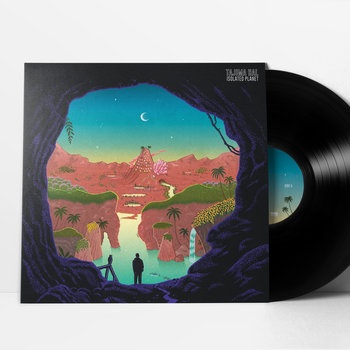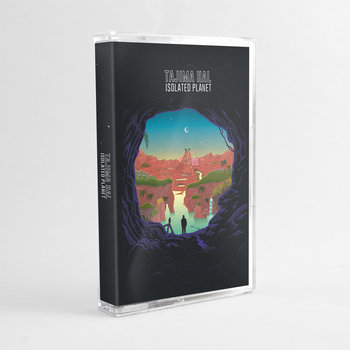 Japanese producer tajima hal's Isolated Planet does not exist in a sonic galaxy far, far away. The sounds and techniques are familiar. That doesn't mean the album is any less enjoyable. Isolated Planet is a subdued, downtempo, and brilliantly sequenced record that pairs slices of various styles of jazz with headnod drums. One of hal's greatest strengths is his ability to utilize similar sounds and techniques without verging into redundancy. On "Unseen Things" and "Crystal Eyes," elegant piano runs weave in and out of plinking, isolated notes. And on "Two of the Sun," the rollicking piano fades away almost as soon as it returns, less like a loop and more like it's playing from the stereo of a car circling your block. Elsewhere, he incorporates listless guitars ("Banana Tree") and what sounds like a synth imitating an organ ("Wavemotion"). At times, Isolated Planet sounds like it's playing from the speakers of a cafe to which you've never been, but, upon entering, immediately feels like home (unlike the any number of Starbucks within a mile radius of my apartment). I plan to revisit hal's "planet" often.
Spectacular Diagnostics
FOLDERS (August)
One of Kurt Vonnegut's rules for writing a good short story was "Write to please one person." In my estimation, the same advice often applies to rap beats—the best are made with one rapper in mind (e.g., Dilla's "One for Ghost"). The album's most arresting instrumentals sound like they're waiting for a verse from a rapper of Spectacular Diagnostics's choice. "DUNGEONS" and "VIGILANTE SON," both of which revolve around dusty, ominous loops and sparse percussion, are practically tailored for Roc Marciano. And if you had told me that the late Prodigy had selected "BLOCK BULLIES" from a lost Alchemist hard drive before I saw it on the FOLDERS tracklist, I would have believed you. Of course, some beats are better left alone. On "PART THE SEA," the alternately eerie and grand choral vocals would be buried by the presence of another voice. At present, the song could soundtrack the arrival of Hamlet's ghostly father in a modern staging of Hamlet. Ultimately, while Spectacular Diagnostics's work is excellent unaccompanied, I can't wait to hear what it sounds like with his preferred collaborator(s).
Merch for this release:
Vinyl LP, Compact Disc (CD)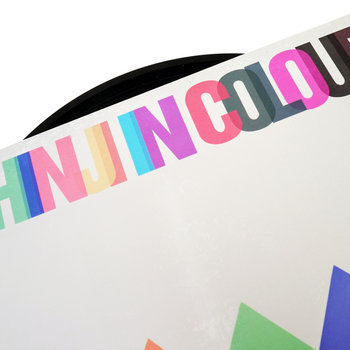 Shinji's In Colour is, of course, predominantly bright. From the titular opener to the end, the Australian producer backs his uptempo, hard-hitting, and almost live-sounding beats with warm string arrangements ("For Some Reason"; "Be True"), saxophones ("Second Wind"), flutes ("Grand Mash"), and more. Some tracks could score an incredible and yet somehow lost '70s TV show, while some would be the perfect complement to Luke Cage stalking through Harlem ("Warp"). There are several darker beats that balance the record's nearly uninterrupted cheer, but even they have moments of blissful levity (e.g., the chime-laden middle of "Menace"). Play In Colour when you need to feel like a hero on your dreary morning commute.