BEST BEAT TAPES
The Best Beat Tapes on Bandcamp: April 2021
By Max Bell · April 29, 2021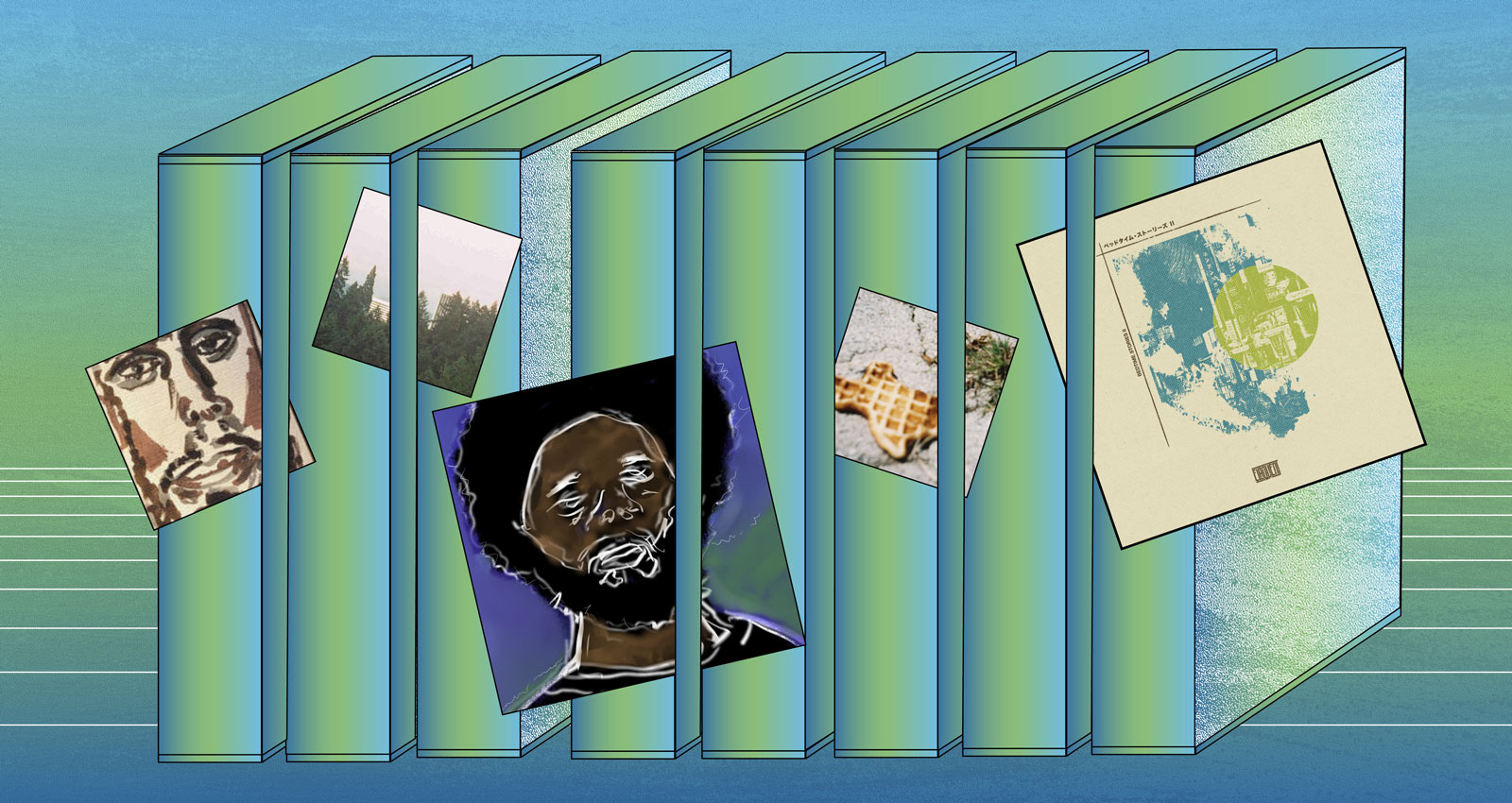 Many of this month's selections work with the same building blocks, but each is markedly different. Below you'll find a loop-centric tape from a New Jerseyan with an impeccable ear for emotive samples; trunk-rattling and innovative beats from a young Texas duo indebted to DJ Screw and Southern blues; tranquil but dynamic boom-bap from a revered Japanese producer; and a more aggressive and challenging project from a producer typically known for softer beats. There's also an EP intended for nocturnal listening from one of Canada's foremost beatsmiths.
Merch for this release:
Vinyl LP
Source material is paramount. If your loop selection sucks, no one cares about the crispness of your snares or the complexity of your drumming. New Jersey producer/rapper Brainorchestra doesn't have that problem. Like 2020's loop-driven SACRED, My Persona affirms his strong ear for samples. Each beat uses tastefully selected loops differently, but many strike a tone that lands somewhere between nostalgic and somber. These are beats for solitary train rides, beats meant to score contemplative treks through your metropolis. On opener "Myself," he pairs twinkling piano runs with a pitched and soulful vocal sample, resonant bassline, and quiet percussion. Here and on the harder-hitting but no less emotive "Inside," Brainorchestra lets his samples breathe, understands the value of space and creates rhythm with subtle chops. The blues-leaning "About That Time" wrings every ounce of emotion from a plaintive vocal loop, its resonance growing with every repetition. Brainorchestra is still capable of deploying skull-cracking drums (e.g., the shimmering yet banging "Thinking"), but My Persona revolves around loops that make you rewind.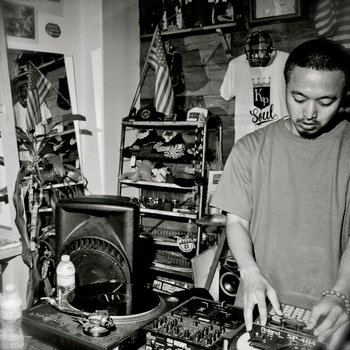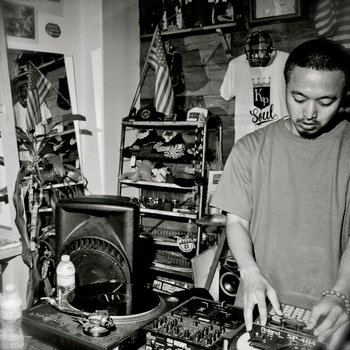 Budamunk has been producing for well over a decade. He's experimented with several styles (e.g., reverent boom-bap, intentionally off-kilter beats that pull from soul and funk), but the Tokyo-based producer excels at pairing laidback melodies with smacking drums, dynamic rhythms, and ample live effects. You might find Budamunk on some "lo-fi" and "chill" playlists, but his beats won't lull you to sleep. Clouded is another entry in his serene-samples-meets-hard-drums canon. On "灯籠," he builds a shuffling yet knocking beat around a warm jazz horn loop, creating a suite that sounds somewhere between Miles Davis at his bluest and Dilla circa Slum Village. Later, on "Tree Pillows," he buries a screaming synth melody beneath stuttering drums. While the jagged chopping and dragging swing of the bell-accented "Day Break Entrance" could be Budamunk doing a drunken DJ Premier. It takes years to perfect being this relaxed and this precise.
Neck snapping boom-bap, 8-bit assaults, cosmic thumps, bumping downtempo jazz, remarkable Dilla reinterpretations: Elaquent has them all in his catalog. The Toronto-based producer attempts to break new ground with each project. Bedtime Stories II, his second EP of beats explicitly intended for nocturnal listening, charts new sonic terrain. Though part of the tape is a little bleak, it begins on the opposite end of the spectrum. "Lost Sight" is a smooth and glinting slap with bright synths and rubbery bass, landing at the nexus of beat music and modern funk. The third track, "Pipe Dream," divides the moods of the record. A glitching beat with percussion that sounds like someone dropped a desk, it knocks around melancholic guitar and ethereal atmospherics. It might be the lament of a ghost armed with a sampler and six-string. The tape ends with the bittersweet "Everything Will Be OK," which almost plays like the dreary counterpart to "Lost Sight," the glum keys and bass underscored by the sound of persistent rain and a few notes of blues guitar. Bedtime Stories II won't tuck you in, but it's cathartic when you need to nod your head at midnight in an imperfect world.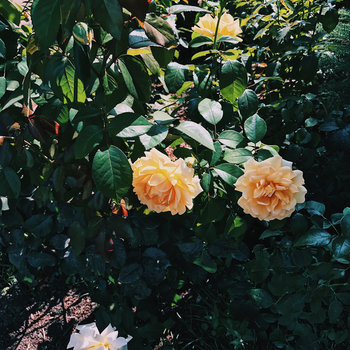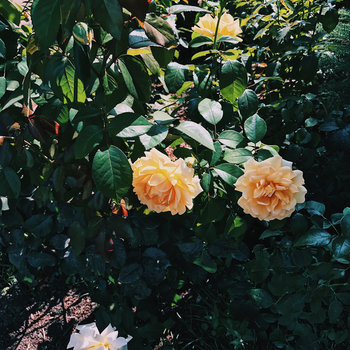 Elijah Who has garnered millions of streams with sedate, softly bumping beats primed for much-maligned "lo-fi" playlists. There's nothing inherently wrong with gently plucked guitars, lullaby-like piano melodies, or the sound of chirping birds, but many producers bristle at what they see as the dilution of beat music for mass palatability. A way home, however, is antithetical to algorithm-ready beats. These are more aggressive and challenging productions, the drums pronounced and pounding instead of tucked away. It begins with "swans," where Who arranges explosive kicks around a warbling woodwind melody. On "maneuver," he accents soulful boom bap with light laser blips, the beat echoing somewhere between the clouds and the cosmos. The ethereal "yams" and the jangling "frame" feature some of his most purposefully jagged drumming. The atmospheric yet polyrhythmic closer, meanwhile, deftly bridges the gap between his tranquil past and these more beat-centric suites. Who has range. It will be interesting to see where he goes next.
Ras G specialized in rawness, a captivating combination of gritty sonic textures, deafening bass, and brilliant improvisation. For instance, on every volume of Raw Fruit, you can hear the late L.A. producer pounding pads and twisting knobs in real-time. BmoreDope 2 isn't astrally-inclined like G's catalog, but eu-IV's sequel to his 2012 debut captures that same unvarnished immediacy. With both looseness and precision, the Baltimore producer manipulates crushing boom bap built to herniate the discs in your neck. Every second of the project feels like a live set, the camera hovering above eu-IV's SP as he triggers screw-face-inducing effects. On "canubelieve," he freaks a staggering quiet storm beat with echo, reverb, and more. "Myhearttoday," however, finds him pushing those levels to the red, the bass landing like mortar rounds between cracking percussion and distorted vocals. Throughout, eu-IV never sacrifices groove in favor of technical flare. He shows that the best improvisation doesn't veer into indulgence.
Merch for this release:
Cassette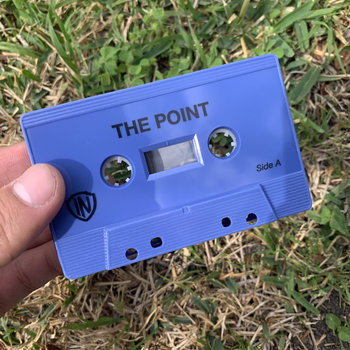 The kids are more than alright. The Point, a Texas-based duo comprised of multi-instrumentalists/producers Joe Roddy (18) and Jack Montesinos (19), have created a brilliant homage to their home state. A combination of live instrumentation and sampling, PHONKADELIC plays like you stumbled into a Texas bar with a jukebox pumping out a slamming hybrid of Screwed Up Click tapes; Southern and sometimes psychedelic blues; and R&B. These are tracks to which you ride slow, windows down and system up. If Darkside bumped Pimp C instead of Pink Floyd, they might have made PHONKADELIC. The intro plays like DJ Screw got a hold of an Art Laboe broadcast; you can imagine codeine slowly dripping from the exhaust of a lowrider as the pair warp and chop a souldie. "Bobby" merges the gleaming and soulful thump of Big K.R.I.T. circa Return of 4eva with psych blues guitar. The aptly titled "RIP2PIMP" triangulates the trunk popping funk of the late UGK rapper/producer, blue jazz trumpet, and grinding blues guitar. PHONKADELIC is real reverence, a prime example of how to honor your musical idols while ushering in a new sonic state.