BEST AMBIENT
The Best New Ambient Music on Bandcamp, July 2018
By Aurora Mitchell · August 01, 2018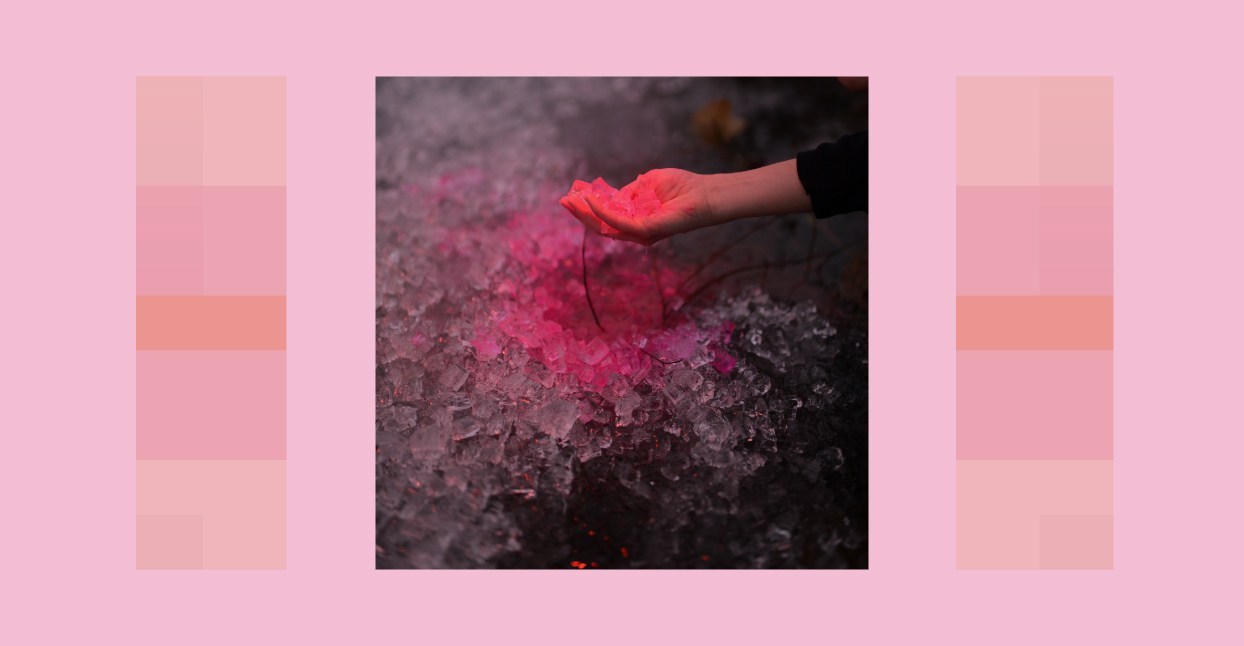 There are infinite atmospheric worlds available on Bandcamp, from the dreamy to the nightmarish, and the meditative to the deeply unsettling. These compositions often fall under the ambient umbrella, albums without words that are both thoughtful and thought-provoking in their own way. Every month, Aurora Mitchell takes you through the best ambient releases. In this edition, there's night moves through London, haunted carousels, and a stunning debut for a new label.
Wild Adoration
EP1
New Atlantis quickly followed up the release of the excellent JQ album Invisible, mentioned in the May edition of this column, with an EP from London-based Wild Adoration, who played a set at the label's London event in April. EP1 is an enchanting introduction to Wild Adoration's musical world, which takes inspiration from jazz, R&B, techno, and electronica. Twisted snares shake like a slithering rattlesnake on "Stripped," sounding like footwork in slow motion. Wild Adoration's reverb-treated voice, which can at times bring to mind work from FKA twigs or Cocteau Twins, also acts as an extra instrument in the compositions, with various samples layered harmoniously over the foregrounding vocals. By the time heavenly closer "Soul" arrives, it's hard not to want more.
Merch for this release:
Cassette
With D E E P L E A R N I N G, Richard Pike steps out on his own. Known as half of the Warp-affiliated experimental band PVT with his brother Laurence, this is an entirely new chapter for Pike, with the impetus being his ambient composition for a large-scale installation work at Tokyo National Museum. Soft Confidence is his debut album under the name, and was composed during 2017 in London. The album was inspired by England's capital city, drawing on its energy and trying to recapture it in slow motion. There's a soft crackle that gives opener "Earth" its atmosphere and sets the mood for the record, like the sound of tires buckling under gravel. These background effects and characteristics shapeshift across the album, adding an extra layer to the melodies Pike creates with his Korg MS-20 Mini and Roland RE-301 Chorus Echo. Soft Confidence is a deeply moving and captivating record that captures the slow, nocturnal moments of a major city with celestial charm.
Merch for this release:
Vinyl LP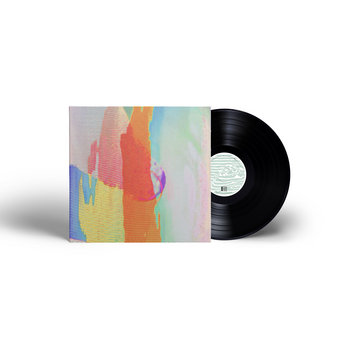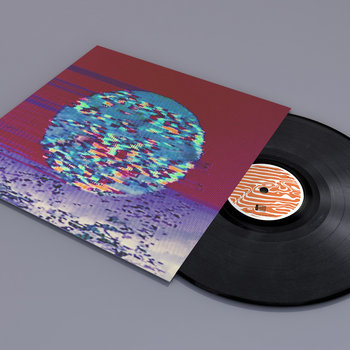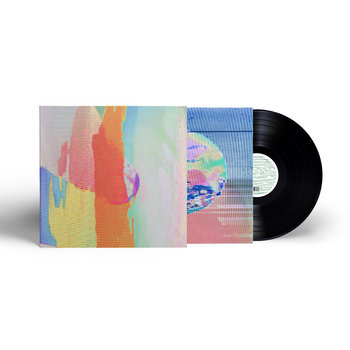 With a huge talent for fusing dub and ambient, Osaka-based 7FO has already released on Bristol dub-focused label Bokeh Versions as well as RVNG Intl. His latest, Moment (Selected Works 2012​-​2017), is the first release on new Berlin label Métron Records. This is less of a dub-influenced release than his prior work, with more focus on spacey melodies and guitar sounds heavy and contorted with effects. The shimmering chimes on "Fate" mix beautifully with unusual trills and dizzy frequencies. Common ambient accompaniments, like bird sounds and rain, are stretched and warped to sound less organic. The playful chug of "Hakko Suru Zero / 発酵するゼロ" is enchanting, accompanied by dial-up modem notes and synths that sound like they're coming from the inside of a spaceship. "I could not have asked for a more beautiful first release for Métron," says label founder Jack Hardwicke.
New Yorker Clara Warnaar plays percussion in the post-rock band Infinity Shred as well as composing ambient music. Hollow Siren is the first ambient music she has put on Bandcamp in seven years; here, she pairs analog instruments with grainy, moody samples and field recordings. The record begins with growling static, hinting to an ominous mood, but a vibrant string section and accompanying opera singer emerge from the dark. "Victoria Tunnel" takes listeners to a haunted fairground, the sound of carousels turning to an abandoned field. The reverbed-out piano on "Manic 5" is backed with whispering voices and fuzzy binaural field recordings.
111 is an ambient composer who makes deeply emotional music. The atmosphere on ⊙ (Absolute) is a plangent seaside one, with the composer conjuring the sonic images of strong winds blowing by the coast and thick fog hanging in the air. Angelic pads are partially obscured by wavering static that crackles softly throughout on "Heaven ~". Choral elements weave through ⊙ (Absolute), adding a softer touch to the grainy digital wind 111 creates. "Trust In Your Angels" is the highlight on the record—the synth pads seem to glow with an incandescent warmth.
Merch for this release:
Compact Disc (CD)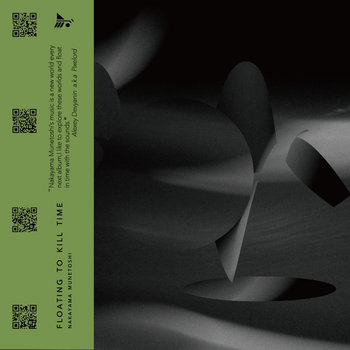 Nakayama Munetoshi is a Japanese composer who has been releasing music on Bandcamp for two years. They run a beauty shop, where they've also set up a studio full of analog synthesizers. Floating To Kill Time is an improvisational session from this beauty shop studio. Munetoshi uses their synths to create scales that replicate the sounds of different instruments, like chimes and woodwind. Water steadily flows on "glow bounce" and "silverdots," complementing Munetoshi's fluid melodies. Tracks such as "floating to kill time," "computer reden," and "stone" are choppier, providing some variation to the album's gentle flow.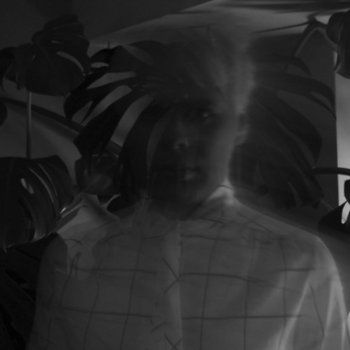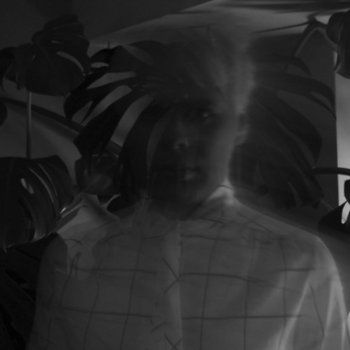 Sébastien Wright has been releasing music for over a decade from his home of Sheffield, having also previously written music about the city. His latest is named after somewhere further afield—the region of Andalucía in Spain. The opening title track is a melancholic piano piece, and indeed, the piano is the main focus here. Notes are often played in slow succession, allowing for breathing room between each stroke until each ripple of reverb subsides. On some of the release's tracks, such as "The See" and "Field In Silence," sweeping drones provide a backdrop.
Based in The Netherlands, Xeno makes experimental ambient pop using her voice, guitar, keys, and digital production methods. Wild Ginger, a melancholic, minimal three-track EP,  is her latest. "Intro" is an instrumental, following a forlorn key progression. "Bleak" sees Xeno singing over drum rolls and dreamy chords; "It's not fair," she repeats quietly for the main vocal hook. She switches to guitar for "Vertical," where she muses "I am the only one." This is sweet, sad music, awash with longing.