BEST AMBIENT
The Best New Ambient Music on Bandcamp: April 2020
By Ari Delaney · May 01, 2020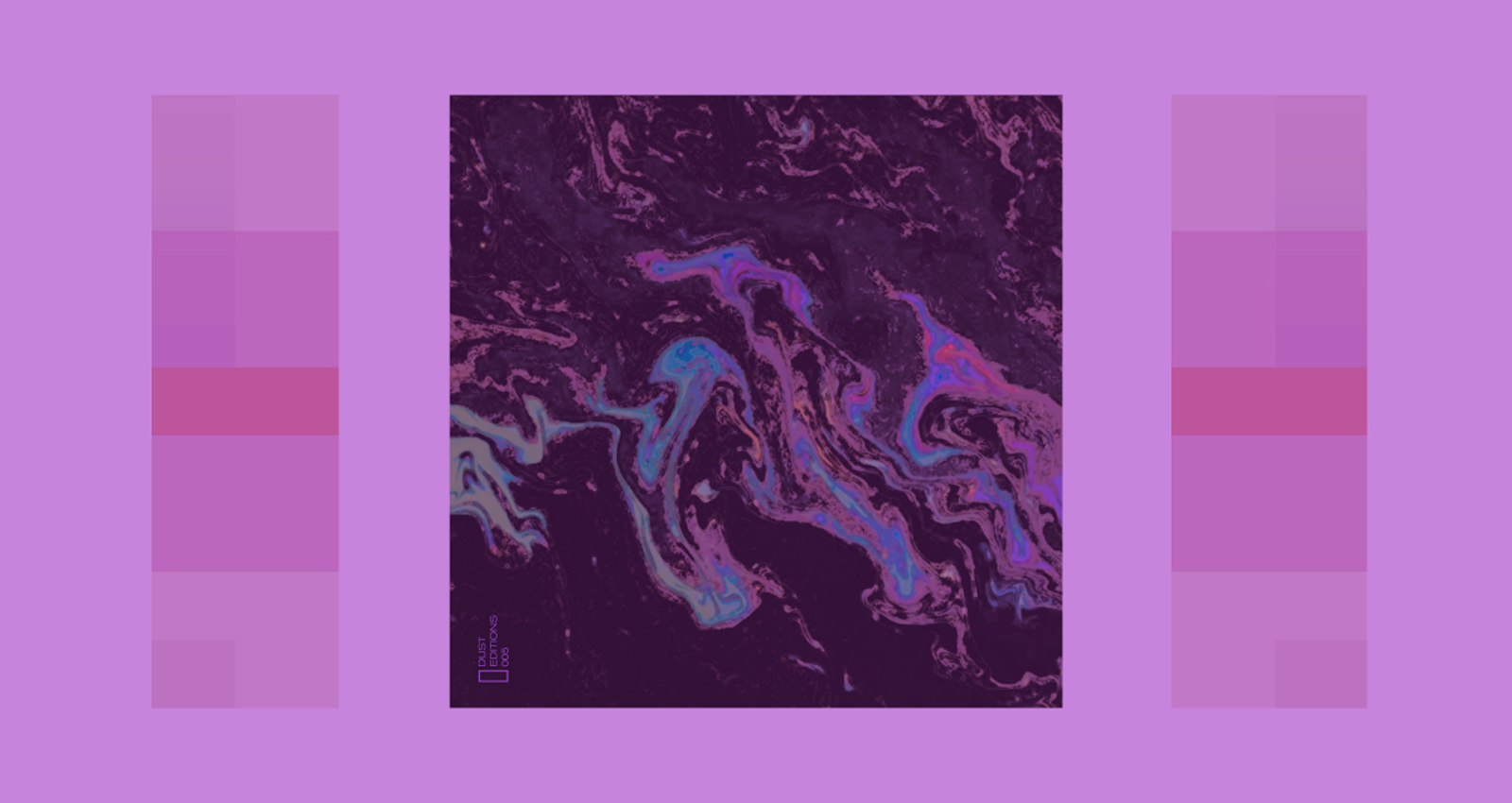 In the last few weeks, our collective daily routines have fundamentally shifted. The worsening of the Covid pandemic has led to significant changes for just about everyone.
Ambient music is particularly suited for the expression of our anxieties and frustrations. With its conventions of wordless storytelling and an often barebones approach to melodic composition, the strongest ambient albums have to rely on the creation of a mood, solely through instrumentation. Every month, I do my best to shine a spotlight on particularly moving or impressive ambient albums. I always have fun researching and staying on top of the scene, but I found I needed the reflection and comfort of the albums I highlight more this month than ever before. Despite the fact that none of the following albums tackle self-isolation as their main focus,  I hope you can also find solace in them in these troubling times.
Merch for this release:
Vinyl LP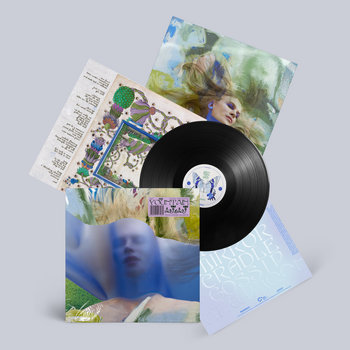 Even in artists's circles, the phrase "limitation breeds creativity" is often met with skepticism. While taking on such challenges can be a good exercise in focus and learning to create without the tools we take for granted, restricting our toolkits and casting aside potentially significant directions certainly has its drawbacks. Enter Fountain, the newest full-length from composer and vocalist Lyra Pramuk, which is constructed entirely out of Pramuk's vocal performances, warped and processed to fill complex instrumental roles.
It's difficult to summarize the character of Pramuk's voice as it appears, a testament to the variation and complexity of the record's production. Formant shifting and tuning are both liberally employed to create synth-like qualities, particularly found in background bass notes and shimmering highs, which could be found on any dreamy drone record. The record particularly deals with themes of self-expression and identity; the title is a translation from Czech of the Pramuk surname, and the sound of the record is quite literally uniquely Pramuk's. I would feel comfortable recommending Fountain as one of the most enthralling recent ambient ventures on its own merits, and the album being made from such a strict, yet thematically potent, limitation only adds to the enjoyment.
Clarence Clarity is aware of how much Dead Screen Scrolls breaks from most of the music he makes. The English musician, best-known for the maximalist, chaotic R&B records No Now and Think: Peace (and for the production on Rina Sawayama's debut LP), rolled out the album without much fanfare in mid-March. He wrote as an addendum on Twitter: "I have a day-to-day general anxiety disorder, and this is the kinda music I make when I don't know what else to do with myself. [… ] I thought it might help in this weird situation right now."
The Clarence Clarity project itself has always been somewhat elusive; the lyrics on both prior albums shied from contemporary or overtly personal topics. There aren't lyrics to Dead Screen Scrolls, but the context of the album's release and track titles reflect all-too-common social anxieties. One of the more eerie cuts on the record, "I'mma Doomer, Baby (So Why Don't You Heal Me?)" uses recent Gen-Z slang for a person checked out of life and politics under the assumption that the problems facing society—environmental concerns, alienation, inequality—can't improve. One track is simply titled "(COVID 19);" it's a complex, shimmering cut with warped unintelligible vocals atop a fragile sea of synths in interplay which could represent the interdependence of everyday life. As the track continues, it suddenly grows increasingly detuned and barren; slowly fading out to nothing.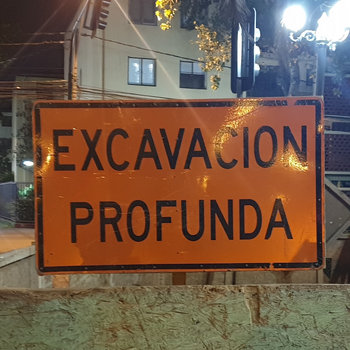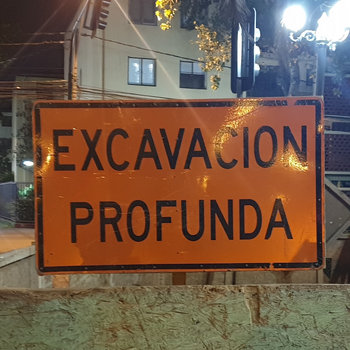 Merch for this release:
Compact Disc (CD), Vinyl LP, 2 x Vinyl LP, T-Shirt/Apparel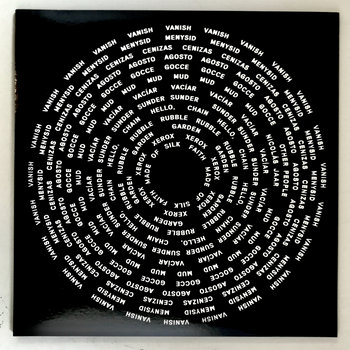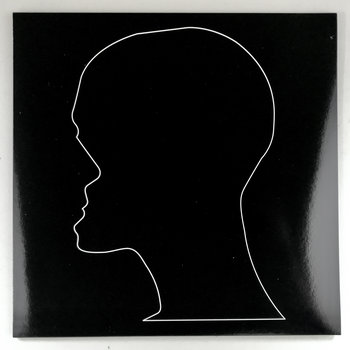 Cenizas was conceived in a time of isolation for Nicolás Jaar. The Chilean-American musician noted on his website that a few years ago, he attempted to break all reliance upon addiction; to alcohol, to cigarettes, to meat. In a self-quarantine of his own in an unnamed corner of the world, Jaar attempted to work on music in an environment removed from material desire, with the intention of self-betterment and overcoming darkness through a sort of emotional pilgrimage. Such darkness can reportedly be heard on his most recent Against All Logic album, which marks a shift in style for that alias from catchy, sample-driven funky electronica to more gritty and industrial styles of techno. The way Jaar puts it on his website, darkness only appears on Cenizas in the context of leaving it behind. The record is notably more organic-sounding and peaceful than previous albums like Space is Only Noise and Sirens, dropping dance elements in favor of a more focused drone approach. A highlight is "Mud." Moody and ever-evolving with an ongoing marching rhythm, the track is the centerpiece on the album, and one of two to utilize drums. From its minimal main melody lingering in the background to the ending refrain ("There's something in the mud"), the darkness Cenizas leads the listener out of feels at its most concentrated here.
Merch for this release:
Vinyl LP, Compact Disc (CD)
Red Sun Through Smoke is a difficult listen. Recorded to vent frustrations and seek a haven from the wildfires raging through Kelowna, British Columbia in mid-2018, Red Sun deals with the uncanniness and chaos of tragedy. During recording, tragedy befell Craig's family as his grandfather passed away from respiratory issues exacerbated by the smoke from the fires. Around that time, other deaths from the care home his grandfather was living in and the beginning of a long-distance relationship compounded Craig's messy emotions into a diary piece that attempts to create an album that feels impossible to hide in—a parallel to the cramped nature of his stay in Kelowna. Some of the most emotionally arresting tracks on the album are the ones where Craig centers his voice first and foremost. "Comma" is built on an a cappella performance with backing vocals distorted and manipulated to create a feeling of barely being able to contain one's emotions. The distortion is a key factor throughout the record, a shadow that follows central instruments, filling the empty space in the mix with a crackly undertone, representative of smoke, which the Bandcamp album notes say was meant to instill a feeling of claustrophobia.
Merch for this release:
T-Shirt/Apparel, Vinyl LP, Cassette, Compact Disc (CD)
Osamu Sato is a visual artist, photographer, musician, game developer, and all-round cult icon; he's got an avid online fanbase, particularly around his games Eastern Mind: The Lost Souls of Tong Nou and LSD: Dream Emulator. The last month has seen the release of two Sato albums: the large-scale collaboration Grateful in All Things and a new compilation album, Collected Ambient Grooves 1993-2001. The latter is an anthology of music that was created around the release of his two most popular games; it preserves Sato's distinctive minimalist analog sound, established on his 1983 debut Objectless. Compilations necessarily sound diverse and eclectic, but Sato's style often sees hugely contrasting ideas playing in tandem. Synths ebb and flow with detune; clean piano rings out atop a frenzy of dissonant strings. Collected Ambient Grooves is an audio collage, tackling so much at once that it's hard to not find something to love.
Will Long's newest record was recorded in 2018; it's the full version of an abridged track released for Polar Seas' A Light, A Glimmer compilation. At 47 minutes in length, Could I Not Be Saved After All That? is largely unchanging throughout its runtime. Celer, best known for last year's Xièxie, laser-focuses on one specific idea, a short looping passage crafted as a relaxation piece. The constant repetition adds to the comfort of the record, acting here as a reassurance. Comparisons could be drawn to William Basinski's famous The Disintegration Loops, both from the repetitive and seemingly endless nature of the album and from its muffled and enveloping timbre.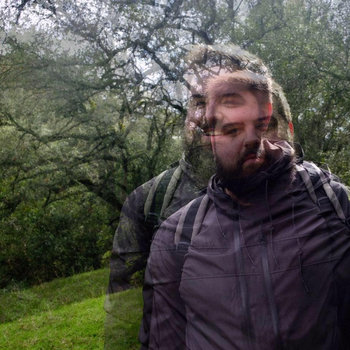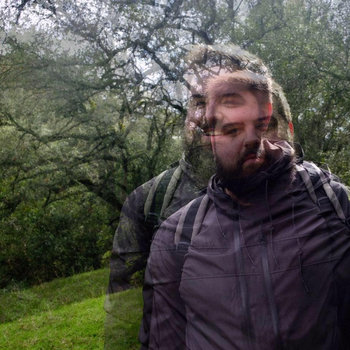 Merch for this release:
Cassette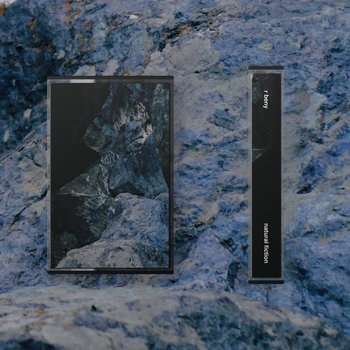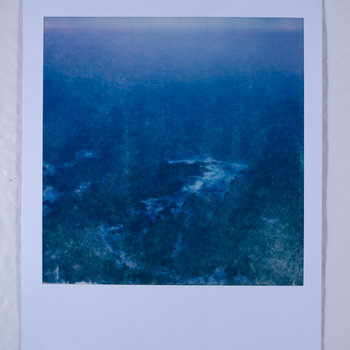 Arguably one of the most bizarre effects of living through the Covid pandemic is that media released just a few months ago lamenting the monotony of day-to-day life feels like a welcome escape and a return to normalcy. The goal of Californian artist r beny's newest record is to assist in imagining landscapes and architecture, achieved through a naturalistic timbre centering light, airy synthesizers. The highest point of the record is "round glass and concrete prism," which opens with subtle wind chimes ringing out across the stereo field. These are gradually accompanied by an aged pad underscoring the gentle chaos of the chimes with a bass progression that grows more spacious. Before long, the bells fade to be replaced with a fluttering, filtered pad which gracefully facilitates the transition into the next track. Natural fiction is an adaptable record—unassuming enough to use as music for relaxation, but complex and emotional enough to pore over.
Merch for this release:
Vinyl LP
Evan Caminiti, formerly of Barn Owl, is well known on the weirder side of ambient. Toxic City Music from 2017 tackled the brutality of metropolitan capitalism through a gritty drone record that often felt like pollution in audio form. Though Caminiti has opted for a harmonious compositional style as frequently as he's tackled textures more dissonant, Varispeed Hydra is solidly the latter, a 35-minute expedition into jarring and otherworldly textures. The sound design across this record is peculiar: every parameter of its synths are constantly shifting, samples cut through the mix for a split-second before departing entirely, and radio static is used as an instrument ("Radio Rome"). Caminti doesn't opt for the heavily-distorted abrasive context such textures would usually find themselves in, maintaining a slow pace. On tracks like "Holo Dove," deep, rumbling basses clash with minimal and effects-laden synth parts, atonal environmental sounds colliding with no regard for harmony. I mean all that in the best possible way—Varispeed Hydra is a wild and exhilarating listen.
Daniel Avery & Alessandro Cortini
Illusion of Time
Merch for this release:
Vinyl LP, Cassette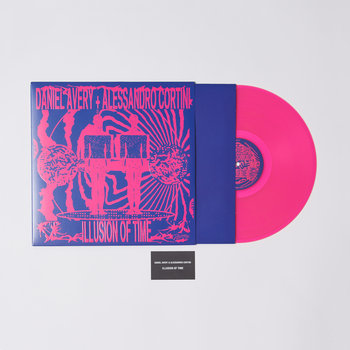 UK-based techno artist Daniel Avery pairs up with Nine Inch Nails synth player Alessandro Cortini for Illusion of Time, a fusion of Avery's contemporary, clean techno mixdowns with Cortini's mechanical, otherworldly ambient style. Illusion of Time is heavily synthesized, often messy and distorted, but its moods and sounds can change at the drop of a hat. All the same, the record carries an ongoing sense of importance; opener "Sun" uses a constant topping of distortion on top of a steadfast yet heavily-reverbed synth pad to create a feeling of celestial scale. "Enter Exit" is a personal favorite, a track framed around rumbly analog basses, with chattering, overlapping pads forming the background to the foundation. It's one of the most difficult-to-decipher tracks on the record due to its incessant busyness, but the atmosphere it creates is unparalleled.