BEST AMBIENT
The Best Ambient on Bandcamp: March 2023
By Ted Davis · March 30, 2023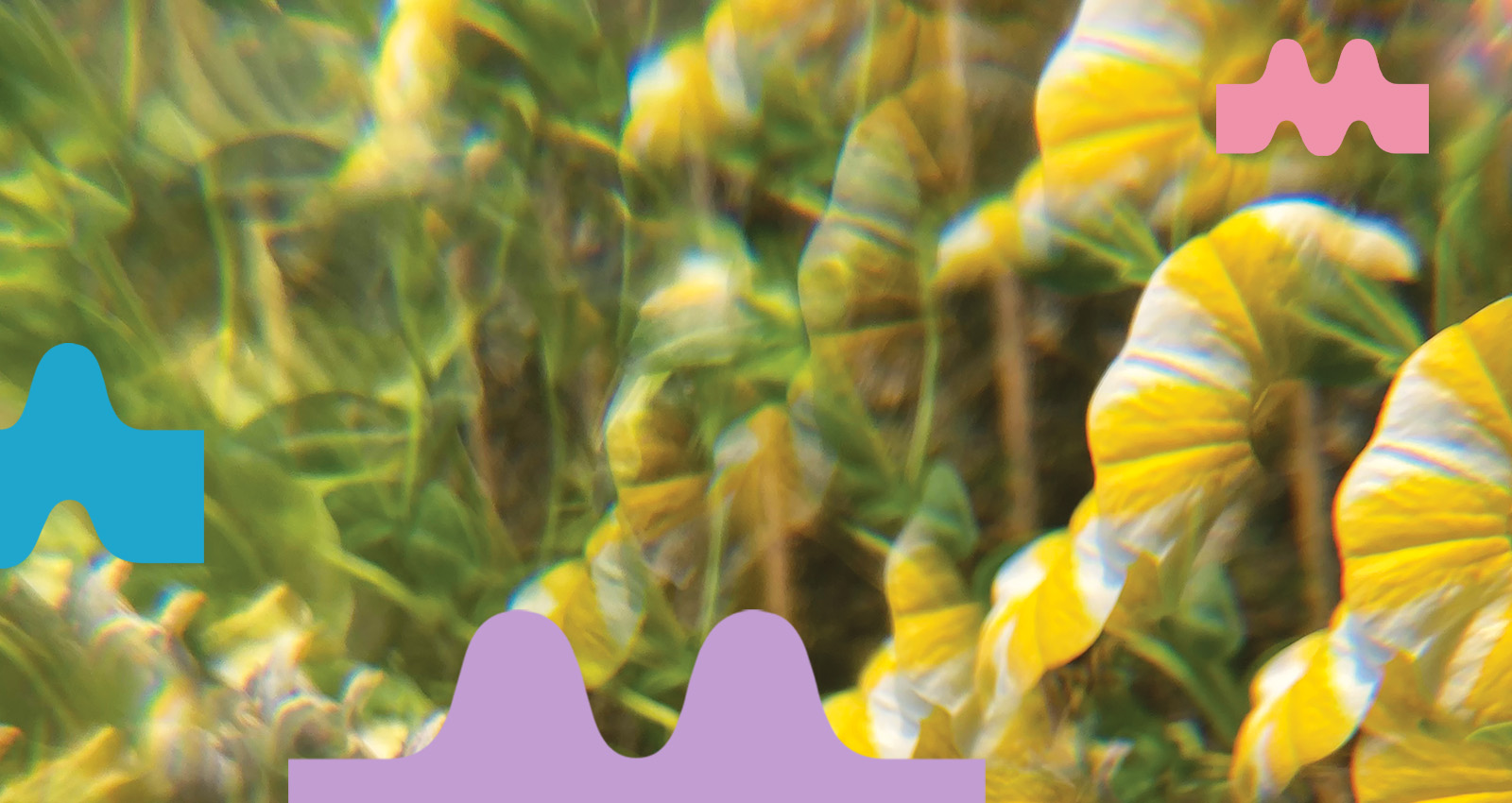 A lot of listening and care goes into each of these columns, but I usually feel pretty on top of the notable ambient albums coming out at any given moment. However, this March, the ambient community found ways to test me. So much incredible music was released in such a short span of time that it truly felt like I was being bombarded by soundscapes, drones, and ethereal textures at all times. While it was a mad dash to write about everything I wanted to include here, I'll be damned if this isn't also my favorite roundup of albums I've brought to life yet. From scene staples like William Basinski, Imaginary Softwoods, and The Necks to clubby up-and-comers like Ben Bondy, Earth Trax, and a compilation from the label Dream Theory, it was a certified kick-ass month for atmospheric vibes.
If one already felt inclined to check out an article about the best ambient music on Bandcamp, William Basinski likely requires little introduction. Since the 1980s, the seasoned experimentalist has worked on many cavernous masterpieces—in essence, he is one of the genre's true enduring rockstars. The latest album to his name, The Clocktower at the Beach, is a reissue via Los Angeles musician/Dublab DJ Richard Chartier's label LINE. The hefty piece is an unearthed project dating back to 1979, which came about during a stint in San Francisco. It's built around soft tape loops and recordings of broken televisions that seem to gently shift between low, craggy valleys and even subtler rifts in the earth. If last year's brand-new …on reflection seemed to mirror his rambling 2003 record Melancholia, this one feels more akin to his various Disintegration Loops. The Clocktower at the Beach is a challenging outlier within the scope of a recent body of work that otherwise seems to get more wistful and balmy with each fresh addition.
Merch for this release:
Vinyl LP
As a member of noted electronic trio Emeralds, Cleveland, Ohio-based musician John Elliott is one of the most influential figures in Midwest ambient. On top of his work with that act, he has spent the past seven-or-so years slowly rolling out solo material under the alias Imaginary Softwoods. While Elliott's work with his band tends to toe the line between wintry post-rock and floaty experimentation, the tracks he works up alone are more burbling and inviting. His new record, The Notional Pastures Of Imaginary Softwoods, finds the multifaceted creator constructing aural worlds that seem to blossom and melt at random. Warm pads paint sweet backdrops for sinewy leads. That The Notional Pastures Of Imaginary Softwoods was released in the dead of February feels fitting—this 40-minute journey conjures the image of a garden in full bloom coated in a layer of faintly vibrating Technicolor ice.
Benoît Pioulard
Eidetic
Ambient folk is one of the less-saturated subgenres of gossamer music. The intersection of proper songwriting and vibe-cultivation is often flirted with, but rarely explored as deeply as it is on Benoît Pioulard (aka Thomas Meluch's) new album, Eidetic. The Brooklyn-by-way-of-Seattle poet/writer/musician has cemented his place in algorithmic playlists alongside musicians like Chihei Hatakeyama and The Dead Texan, but also plays into the tropes of vulnerable singers like Szymon. His new album toys with raw themes like impermanence, and is so vocal-driven and meticulously crafted that it almost transcends its experimental tagging on this site. With most of the record recorded in a small house in rural Maine, it carries a rustic energy that leaves it more suited for the dead of winter than the dawn of spring. For listeners searching for sensitivity in the midst of cold atmosphere, Eidetic is a clear March highlight.
Powers / Pulice / Rolin
Prism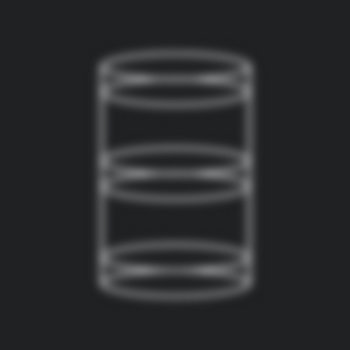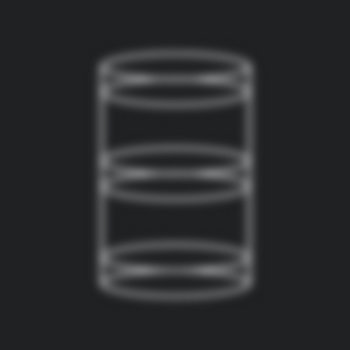 Cole Pulice, Jen Powers, and Matthew Rolin are three of the most exciting rising forces in contemporary experimental music. But they don't exactly make for a likely team. While Rolin and Powers have previously worked together on some challenging astral free jazz releases, Pulice's sensibilities tend to be warmer and more airy. On Prism, their first album in tandem, the trio veer into unpredictable, yet rarely alienating, terrain. Pulice's skronky saxophone wails ride atop hammered dulcimer and electric guitar flourishes from their collaborators. The juxtaposition of West Coast jazz and Appalachian traditions is unique, sticky, and surrealistic. From start to finish, these four pieces play like they're disintegrating in a gust of humid summer wind. Landing somewhere in between the stylings of K Records and ESP-Disk', Prism inhabits an orange-hued world that feels entirely its own.
Merch for this release:
Vinyl LP, Compact Disc (CD), T-Shirt/Shirt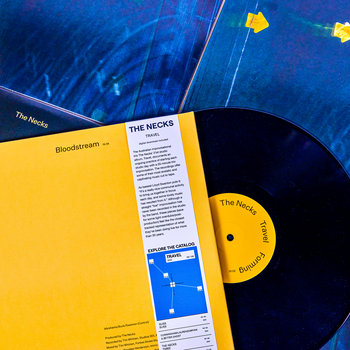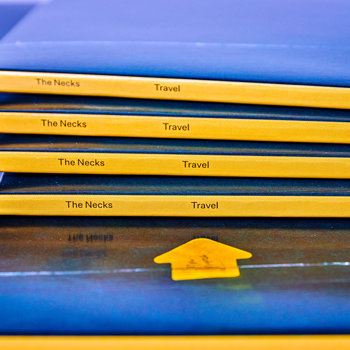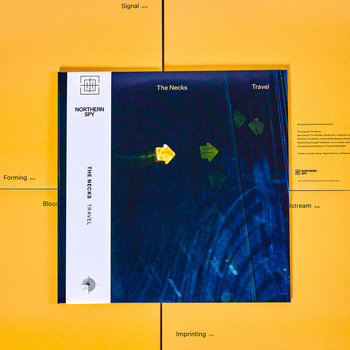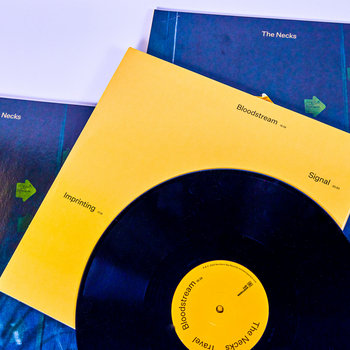 Since the late 1980s, Australian trio The Necks have smudged conventions until they become entirely baffling. The band's new album, Travel, came about as a byproduct of recurring morning improv sessions. The tracks here are murky and mysterious, all clocking in around the 20-minute mark. "Imprinting" is click-y and metallic, while closer "Bloodstream" is centered on gothic pipe organ drones. Meanwhile, "Signal" and "Forming" play like Sketches Of Spain-era Miles Davis outtakes beamed in from some alternate dimension where everything is made of Playdough. These days, the descriptor "ambient jazz" usually brings to mind artists like Nala Sinephro, Sam Gendel, and Jon Hassell, but this bookish record is a beast of its own. Thirty-four years into being a band, The Necks have cemented a truly singular sound—one that is simultaneously demanding, exacting, and wholesome.
Brooklyn producer and DJ Ben Bondy came up adjacent to labels like Motion Ward and West Mineral Ltd., and has been behind buzzy parties like Gig and Slout. His sound is typically misty and oblique, centered on rustling samples and trebly layers of synthesis. Bondy's latest album, Spirit Desire, arrives via Special Guest DJ's Berlin-based label 3XL, and sits nicely alongside the imprint's recent angelic, yet implacably seedy releases from crimeboys and windowseeker. Where Bondy's past records have seemed fixated on peppering familiar textures into alien soundscapes, Spirit Desire is more centered on whirring vocal samples—vibes he's also explored on his humorous, but nonetheless very good remix EPs. New Age-y instrumentals and occasionally jungle grooves support undulating chops a la Koreless. Even coming from an artist who wears the influence of psychedelia on his sleeve (and also in his Bandcamp profile picture), this album is particularly glitched-out and trippy.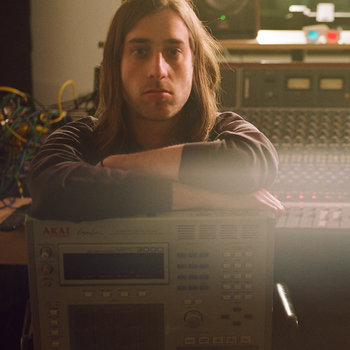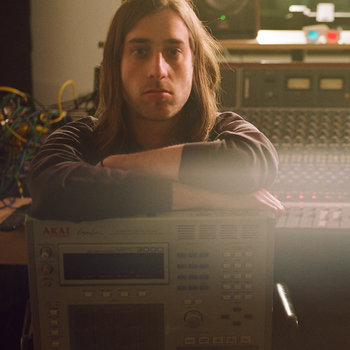 Legendary producer Joel Ford's music can be described as a lot of things—vaporous, grayscale, cyber-dystopian—but it can't really be called outdoorsy. Since the 2000s, the New York City area artist has performed with acts like yes/and and Games, in addition to pulling the strings behind modern classics like Oneohtrix Point Never's Replica and Jacques Greene's Dawn Chorus. On paper, he seems like the type of person to spend his weekends chilling at the club, but if you follow him on social media it quickly becomes apparent that his favorite pastime is fly fishing. This rugged passion shines through on the latest album under his long-standing Airbird moniker, Yellowstone Ambient, which is an homage to the titular National Park. Metallic, meditative synthscapes evoke muted Wyoming sunsets and encounters with wildlife. A lot of music inspired by nature uses found sound samples and organic instrumentation to convey crudeness. Ford manages to do the trick with synth-y brutalism—a daunting feat he pulls off gracefully.
Merch for this release:
Vinyl LP
Bartosz Kruczyński's music as Earth Trax straddles the line between outsider house and pure atmosphere. It sits nicely alongside the output of peers like Baltra and Ross From Friends while ultimately dwelling in its own realm. On his new album Closer Now, the Polish producer veers into industrial darkness while still retaining a strange, withdrawn dreaminess that keeps the music from fully abandoning its ambient status. Over 10 tracks, Kruczyński flirts with IDM in the vein of Boards Of Canada and Cylob. Compared to his feisty debut The Sensual World—which was released by Shall Not Fade—Closer Now is a surprisingly wonky pivot. If the rest of the Earth Trax catalog feels aimed at lighting up a midnight dancefloor, this one is a better fit for the 3AM ride home from the party.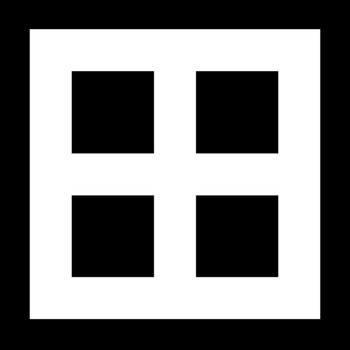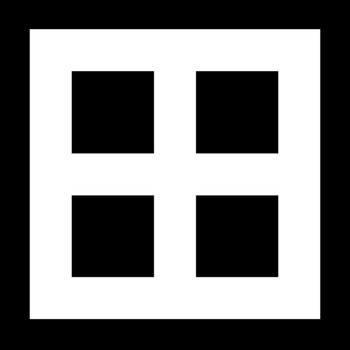 Take a virtual stroll through Room40's bevy of releases, and one will find that the label tends to offer a lot of information about their albums. It's helpful, especially considering the fact that Lawrence English's imprint tends to back ambitious records centered on unplaceable tonalities and avant-garde techniques. Winter Couplet, the latest record from Los Angeles sound and visual artist Steve Roden, is an outlier. With just a few sentences for liner notes, the album's beauty speaks for itself. It came to life for the 2002 L.A. Freewaves festival, and finds Roden making uneasy yet placid music from the sounds of two teacups. These unconventional instruments were played through eight speakers connected to cardboard tubes, which acted as resonators. While this all might sound a bit heady and pretentious, the end result is actually extremely listenable and even downright pleasant. Delicate, whimsical melodies land somewhere in between the timbres of a music box and a metallophone. Occasionally, taut whirlpools of echo will bubble up from the peaceful ether. Inspired in part by the eclectic architecture of Shigeru Ban, there is a minimalism to this one that helps it feel as much like an installation piece as a traditional composition.
Merch for this release:
Vinyl LP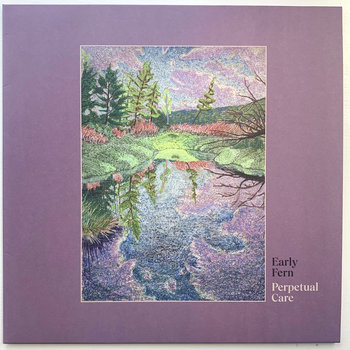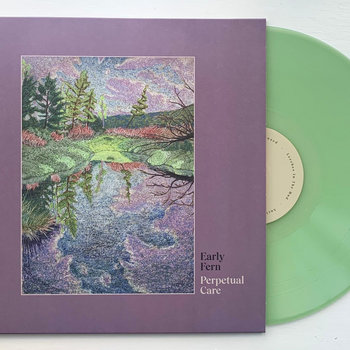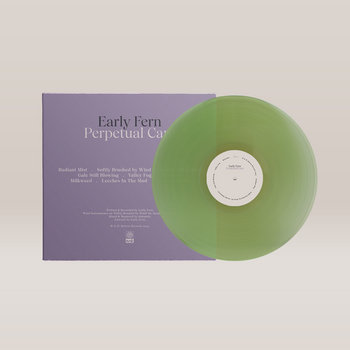 Early Fern's last record—2021's Place Of Rest—came about while they were living on a farm in Virginia with their partner. The cutesy album reflects the impact of those bucolic surroundings, and feels quietly indebted to the work of Mort Garson. Their latest album, Perpetual Care, came about after the couple were unfortunately evicted from the rural homebase that shaped their last batch of tracks. This unrest—perhaps coupled with Fern beginning hormone replacement therapy for gender transition—contributes to a more complex album, fixated on wistful memories. Dark synth melodies compliment ambling, cloudy beds of noise. Clarinet flourishes and field recordings cultivate New Age soundscapes that feel like they could be from a cult-favorite YouTube bootleg. Complete with a woodwind feature from talented Canadian composer Joseph Shabason, Perpetual Care is woeful and brooding, yet not without wonder.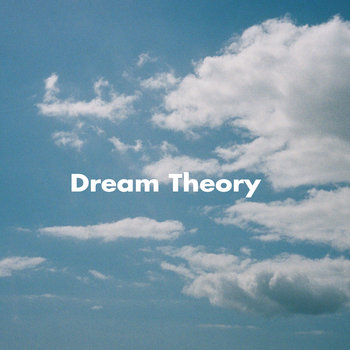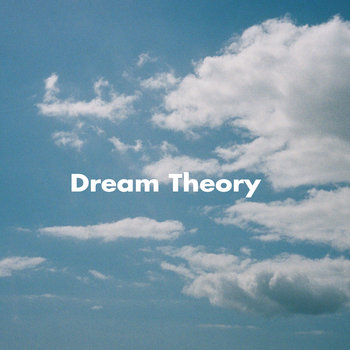 Anna Wall is a London-based DJ with an intimidating background in dance music. She has a coveted residency at the beloved nightclub fabric, an energetic show on vaunted internet radio station Rinse, and also runs the dubby label The Bricks. She recently launched an ambient imprint called Dream Theory, which just backed its fourth release/second compilation. Across 12 tracks, artists including Apart, Thomas Bulwer, Biofeedback, and Wall herself deliver icy instrumental pieces that recall earthy up-and-comers like Adela Mede and perila. Tumbling pianos, eerie samples, and experimental sounds (like plants wired for MIDI) come together to call to mind some slice of mossy northern shoreline. With Dream Theory, Wall is proving that her skills as a curator and musician aren't just suited for peak hours. They work just as well for the chillout room.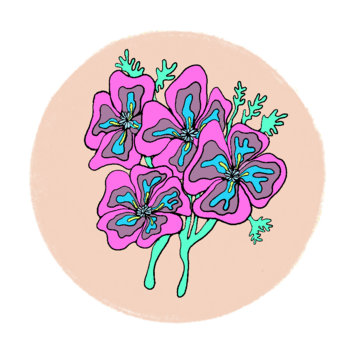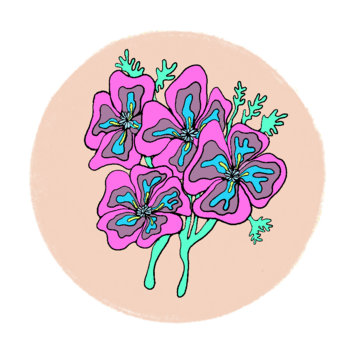 Merch for this release:
Poster/Print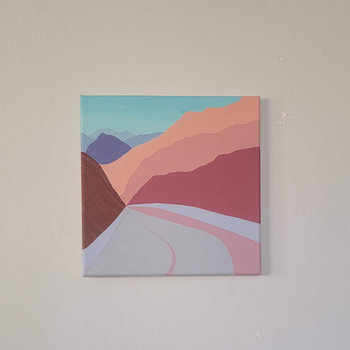 Petal Motel is a cosmic Americana blog run out of the Southern California desert. For years, the site has championed a particular strain of music that lands in the gray area between The Grateful Dead and Six Organs Of Admittance. Last year, the publication was less active than usual, but it has hit the ground running in 2023 with a major compilation called compassion. Clocking in at 32 tracks and featuring contributions from artists like SUSS and Seawind Of Battery, these largely-guitar-driven pieces highlight the surfiest side of left-field music. In terms of genre, the album is, admittedly, all over the map; the middle section veers into particularly rock-oriented terrain. (Considering the record's length, this sonic diversity is also ultimately a good thing.) But the wispier cuts here flaunt the same outlaw energy that make Numero Group releases like You're Not From Around Here and the Wayfaring Strangers series so memorable. With all proceeds going to the National Network of Abortion Funds, this is a wonderfully varied collection of tracks for an essential cause.
John Atkinson is a Brooklyn-based musician who cut his teeth playing in the noise rock ensemble Aa (Big A little a), then pivoted into (somewhat) softer terrain as a solo artist. His latest EP, Energy Fields, arrives via Los Angeles label AKP Recordings, who previously backed Atkison's comparably aggressive work with the bicoastal duo East Portal. His latest release was recorded during a Ucross Foundation residency in Wyoming and is inspired by climate change and how it has provoked the difficult shift from fossil fuels to renew.able energy sources. Manipulated found sound samples of wind turbines and bison come together to create bleak, yet never unnerving tracks that evoke the experience of staring at some shifting patch of liquid metal. A third of each EP purchase goes to the environmental nonprofit Terraset