BEST AMBIENT
The Best Ambient on Bandcamp: January 2023
By Ted Davis · January 24, 2023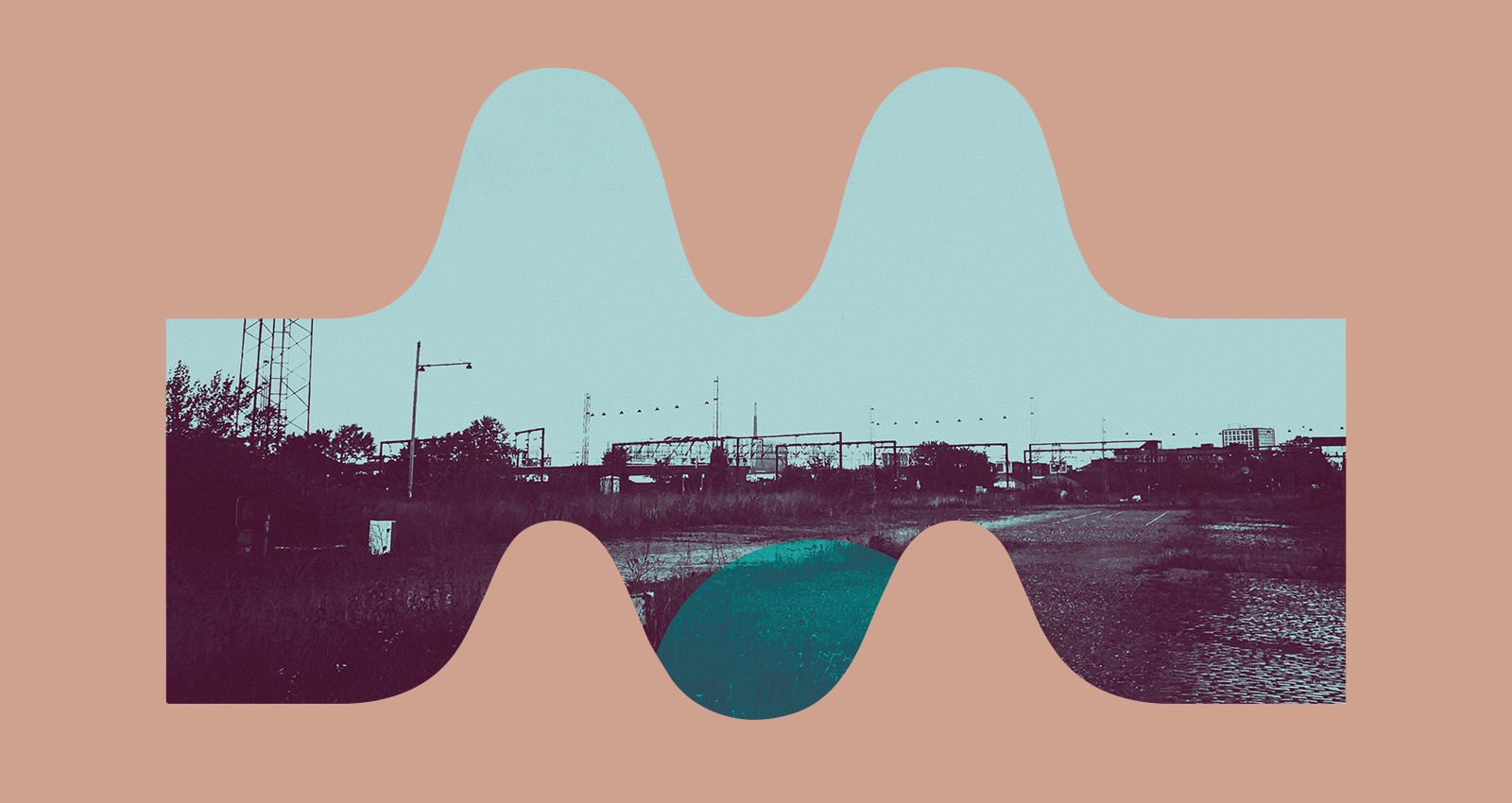 Even by January standards, this month was a pretty quiet period for new releases. It forced me to dig deep into corners of Bandcamp that I rarely delve into. Because of this, I was able to grow fond of a number of records I may not have otherwise allowed myself to love. From Phauss's uncomfortable noise odysseys to Tomoyoshi Date's long-awaited new album, these are the most compelling records I found uploaded to this website under the ambient tag this month.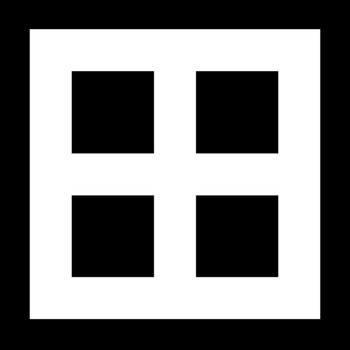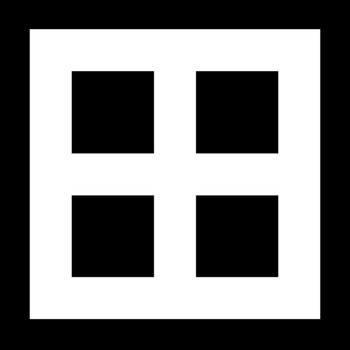 Merch for this release:
Compact Disc (CD)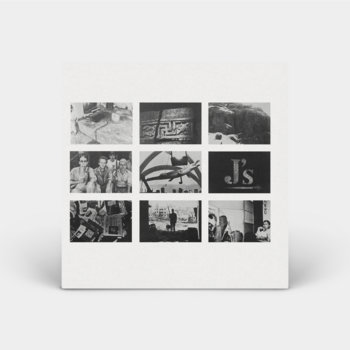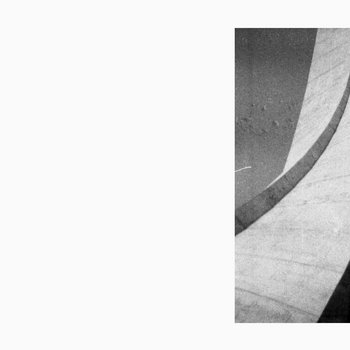 Acclaimed experimental veteran Lawrence English uses his imprint Room40 to put out tons of records every year, and it can sometimes be difficult to keep up with his steady clip. But if you're checking out one of his releases, there's a good chance that it calls to mind staring into some strange, cavernous void. The label recently backed two records from '80s Swedish avant-garde legends Carl Michael von Hausswolff and Erik Pauser (aka Phauss), my favorite of which is the rattly Audiodrome. Blurring the lines between musique concrète and drone, it comprises two discrete works that are by travel, field recording, global conflict, and the influence of cut-up beat poetry recordings a la William Burroughs. The pieces came to life as a byproduct of a challenging game the band played, where von Hausswolff and Pauser would set an alarm to go off at random every few days. When it started chirping, the musicians would start sampling whatever their surroundings were at that given moment—the sprawling, grainy outcome might make one wonder what kind of desolate locations these two were casually hanging out in. The physical CD comes with a book that documents photographs from Phauss's creative journeys, further cementing their place as champions of chaotic noise.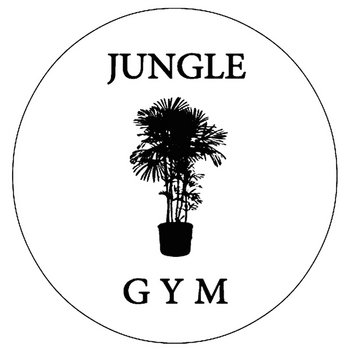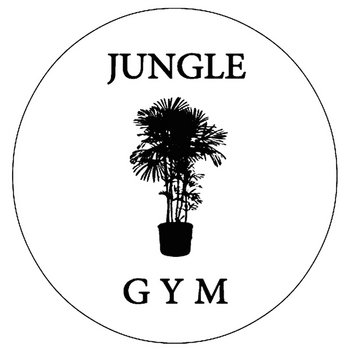 Merch for this release:
Cassette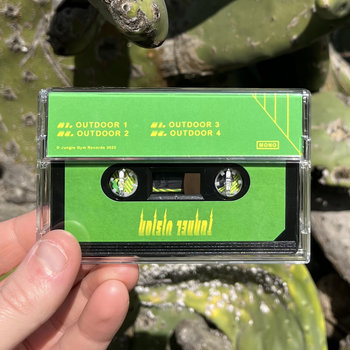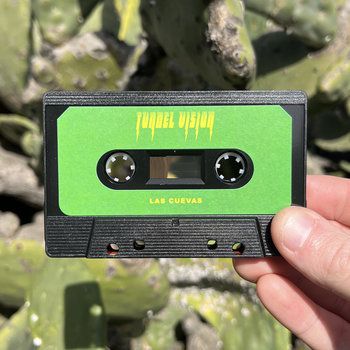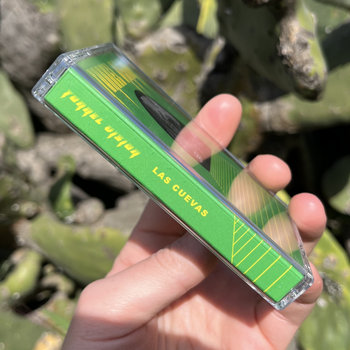 The intersection of experimental music and surf rock is admittedly not-very-well-tread terrain. But—as highlighted on last year's excellent Scout Island album Laurentian Voyage—when an artist finds a way to marry these two seemingly-disparate styles, it can be supremely chill. Tunnel Vision, the debut EP from Los Angeles act Las Cuevas, pushes things into even beachier terrain. Guitars and drum machines peek out from behind clouds of reverb and tape distortion. Bittersweet melodies ride atop propulsive grooves. The whole thing is dubbed out and filthy in the best way, like the soundtrack to a smoke shop nestled in a long-forgotten corner of Malibu. Put out by SoCal oddball favorites Jungle Gym Records, Tunnel Vision plays like what might happen if Khruangbin pivoted into making music for the heads instead of the Coachella demographic.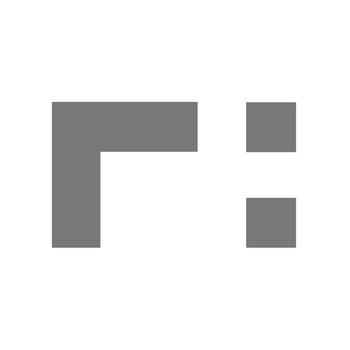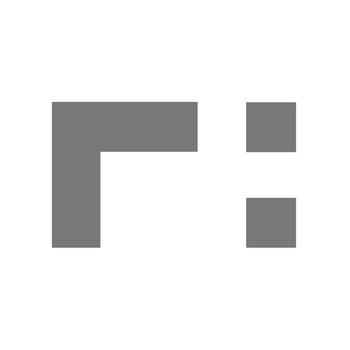 Merch for this release:
Vinyl LP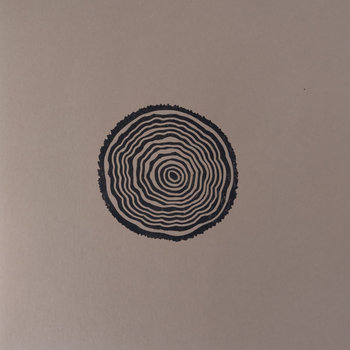 As Ekin Fil, Istanbul-based artist Ekin Üzeltüzenci crafts delicate, stoic music. Where 2021's solid Feelings was folky and structured, her new album Rosewood Untitled is synthy and oblique. It's fitting that it's her debut on the techno-oriented label re:st. The album draws inspiration from the hardiness of nature, and was recorded during a time when forest fires plagued over 50 Turkish cities for days on end. Grappling with pain and a yearning for regeneration, Rosewood Untitled is certainly heavy. But it remains musically pleasant and approachable. If her prior material evoked Grouper, this is more similar to the work of Laurel Halo. It's intriguing and rewarding to hear Üzeltüzenci explore more forward-thinking terrain, but the record retains the glum, wintry energy of her acoustic-leaning material—an essential listen for the coldest of winter days.
Billow Observatory
Calque
In terms of ambient acts that live up to the implications of their monikers, Billow Observatory has to be near the top of the list. Made up of Detroit's Jason Kolb and Denmark's Jonas Munk, the transatlantic duo use cloudy synth tones to craft, well…billowing atmospheres. Where their last record, 2022's Stareside, was elongated and overcast, their latest, Calque, is more rhythmic and plodding. The project's dubbiest to date, this new one injects their trademark sonics with a celestial, krautrock-y sensibility. The deep drones and pearly pads of the Manual/Auburn Lull side project's past work haven't gone anywhere, but on Calque it's cool to hear Billow Observatory at its most sinewy, propulsive, and echoing.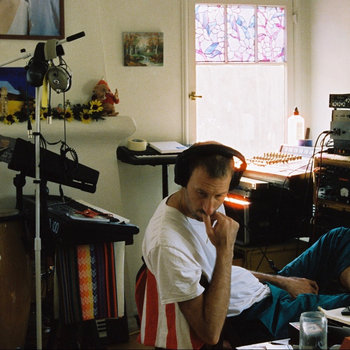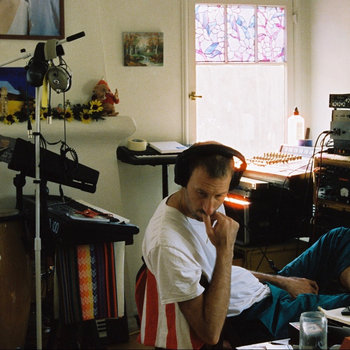 Channeling aural cruddiness is the inherent appeal of working with a four-track recorder. Even so, Ryan Pollie's cassette machine seems to be uniquely capable of producing grimy tones. The Southern California musician got his start writing folk songs as Los Angeles Police Department, and has shared stages with indie rock darlings including Alvvays and Avi Buffalo. But in recent years, he's explored more varied stylistic terrain. His 2020 full-length as Total Revenge put a Daniel Johnston-y spin on bratty pop-punk. And now Pollie's latest under his own name, The Fridge, finds him translating his well-honed formula into tape-looped ambient. The record is paired with a video component, and will be accompanied by an art installation at a gallery in L.A. later this year. Pollie has a history of throwing exciting live events, and has notably worked as an organizer of the free, outdoor Highland Park Folk Festival. It's interesting to see him translating those passions into airier, more contemporary music. With so many rock musicians trying to capitalize on the ongoing soundscape boom, The Fridge isn't that surprising of a pivot coming from an artist who's put out a number of records on earthy alternative label Anti-. But with its singed electric guitar burbles and acid-fried shimmers, this one feels close enough to the heart to cut through the static.
Merch for this release:
Compact Disc (CD), Vinyl LP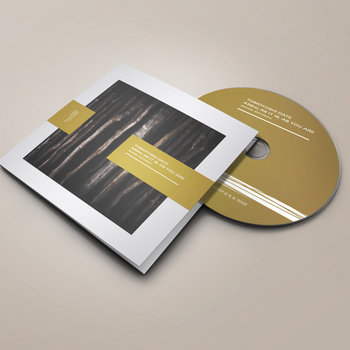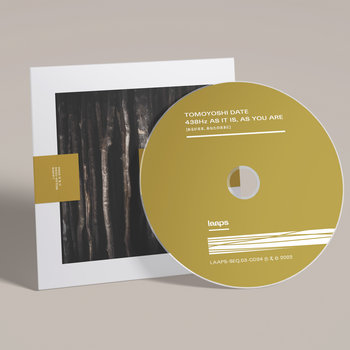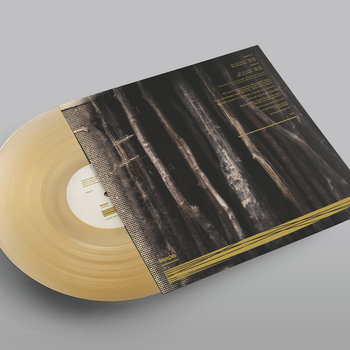 Ambient music often draws inspiration from nature and the environment, so it's hardly shocking when an artist in the scene puts out an homage to a season. However, that rarely takes away from the fact that listening to someone use sound to interpret climate can be pretty intriguing. Japanese composer Tomoyoshi Date's new project 438 As It Is, As You Are arrives cold on the heels of his last solo album, 2011's Otoha. (In the 11-ish years between releases, Date did stay busy working on collaborations with artists like Toshimaru Nakamura and Ken Ikeda.) Recorded on a dilapidated upright piano in a family member's home, stretched out, slightly-detuned instrumentation invites vinyl listeners to drop the needle at various speeds to play with their perception of pitch. Even digitally, though, the end result is captivating—at once familiar and alien. The ivory clack of a key being played will offset the robust tone of its instrument; a trebly string will glisten, like it's being zoomed in on with a microscope that detects each rapidfire quiver; found-sound samples and delicate cymbal brushes frequently paint a backdrop so nuanced it could stand on its own and still be engaging. 438 As It Is, As You Are plays like a fleeting moment one wishes they could freeze in their mind for eternity.
Chris Herbert
Kontra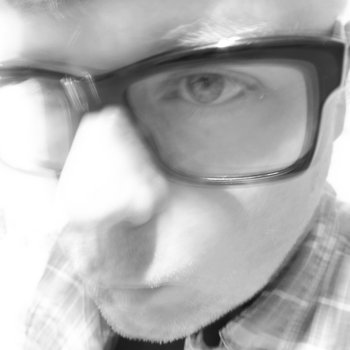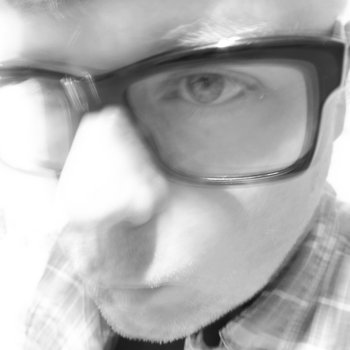 Chris Herbert is an accomplished, albeit somewhat unsung hero of underground electronic music. The Birmingham, UK artist has put out records on labels like Kranky, Low Point, and Room40, but has never quite risen to the same prominence as his peers. His new EP Kontra rejects the "no gear, no samples" practice that defined so much of his previous output. Using a small MIDI keyboard for the first time ever, Herbert crafts ghostly synthetic dreamscapes on his computer. The icy result is a stark contrast to his typical phonography-driven glitch work. Breaking his own self-imposed rules, Kontra pushes Herbert's sound into gratifying fresh terrain—these four tracks are an eerie, wide-eyed investigation of digital techniques.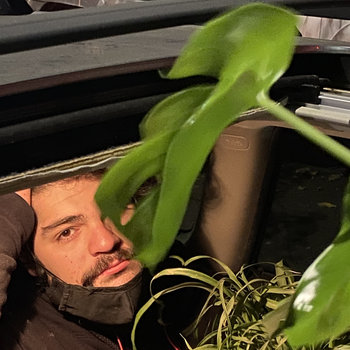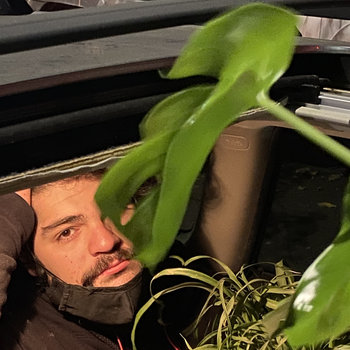 Salamander—the first solo EP from Brooklyn-based multi-instrumentalist Zach Salem—is warmhearted, yet melancholy. Centered on intricate guitar work and analog synthesis, these four tracks are tied together with jazzy simplicity. "Flour" opens with what sounds like a deconstructed classic rock riff before disintegrating into a curt, yawning drone. "Worth It" is similarly pink-hued and mesmerizing. "Bye now" and "Winter Walking" are sequenced and brooding, presenting a welcome contrast to the other two more fluttering cuts. As a whole, Salamander effortlessly lands in the gray area between the R&B-tinged neoclassical of Duval Timothy and the cosmic guitarwork of Salem's New York forebears like Adeline Hotel and Ben Seretan. The EP makes a brief, but memorable impression. Clocking in at just over five minutes, a wistful sweetness smartly leaves one yearning for more.