BEST AMBIENT
The Best Ambient on Bandcamp: August 2022
By Ted Davis · August 29, 2022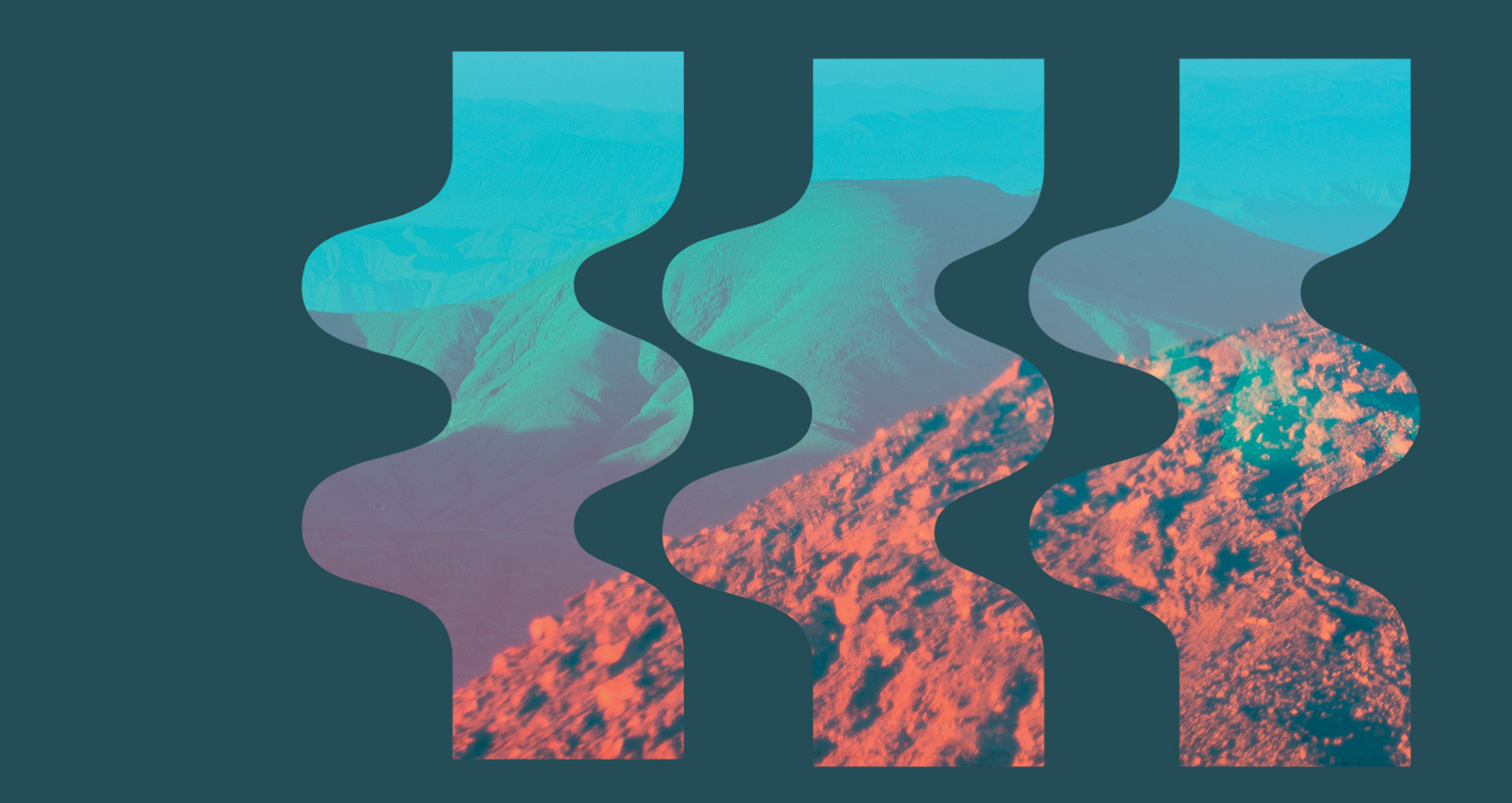 You'd be hard-pressed to find an ambient artist smaller than Brian Eno who is a household name—the genre is inherently pretty niche, saturated with low-key releases from underground communities around the world. But it's still been a few months since we got a release from a truly big artist in the scene. This has made sifting through records for the column extremely fun since I've been pushed to dig even deeper than usual. This month's roundup features albums from newcomers and unsung heroes alike. From Precipitation's glistening take on gentle techno to Tewksbury's cavernous ode to our rapidly evolving climate, these are August's best instrumental electronic releases.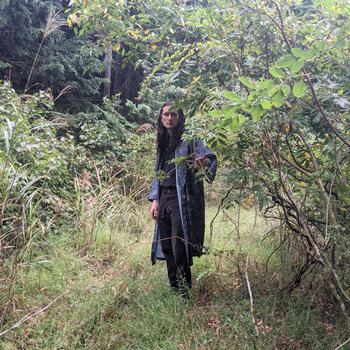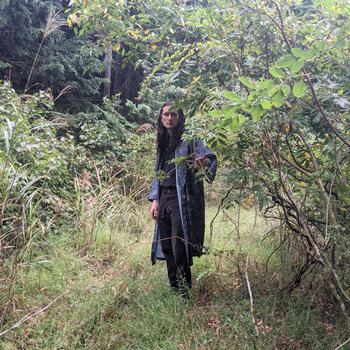 Merch for this release:
Vinyl LP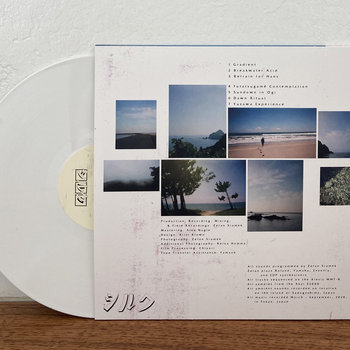 Thanks to artists like Susumu Yokota, Soichi Terada, and Jun Kamoda, Japanese house music has a rich and storied legacy. Glass Horizon, the debut full length from Tokyo-based producer Zefan Sramek (aka Precipitation), is in the same vein as the best artists in the country's scene. Centered on fluttering dance grooves, gorgeous synth leads, and pristine pads, it's a truly breathtaking record, calling to mind a pink and orange-tinted balearic sunrise or a drive through some surrealistic slice of countryside. Inspired by and recorded between two trips to the stunning Sado Island, it's shaped by natural sounds that Sramek recorded on his spring and summer journeys there. The end result feels as suited to a 75-degree afternoon as it does for the comedown after an all-nighter at the club. It's a real toe-tapper, packed to the brim with tear-jerking melodies and dynamic rhythms that make it one of the most moving electronic records of the year so far.
When it rains, it pours. For most of 2022, West Mineral Ltd. kept a pretty low profile. But in the past few weeks, Huerco S.'s almost irksomely cool imprint has put out two records—first Pontiac Streator's Sone Glo, and now Yunzero's Butterfly DNA. Like Sone Glo, this new one is surprisingly rhythmic and dancey when analyzed within the context of a label whose whole claim to fame is being a home for queasy, alien ambience. But while the album flaunts a chic edge, it's still pretty wonky. It was recorded in Naarm, Australia by melding found sound sampling with other organic instrumentation. The end result flits between deconstructed club and musique concrète. With just one track exceeding the four-minute mark, it's a succinct and digestible endeavor, united by an unpredictability that keeps things diverse and exciting.
Jessica Ackerley and Patrick Shiroishi
Across Water
Merch for this release:
Cassette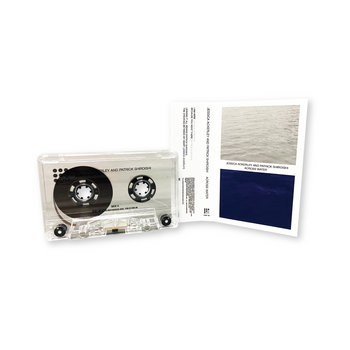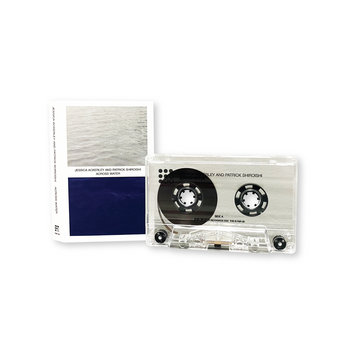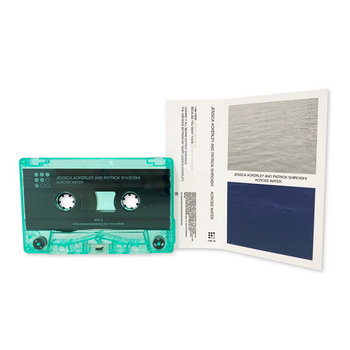 There doesn't seem to be a single vibe that Patrick Shiroishi can't conjure with his saxophone. Whether he's joining The Armed on stage or collaborating on a remote found sound project with Claire Rousay, the Los Angeles musician consistently remains prolific and expectation-defying. One of his newest releases (by the time this column runs, there's a good chance he'll have dropped, like, three more records), Across Water, is a split with the similarly inimitable Honolulu, Hawaii-based guitarist and multi-instrumentalist Jessica Ackerley. While it came to life in two famously sunny places, the record often plays like a dreamy take on a '90s Chicago band like The Sea And Cake or Tortoise. Across these sprawling cuts—all of which clock in around the 10-minute mark—the duo craft shimmering, calm atmospheres. It finds both avant-garde musicians settling into an uncharacteristically restrained, but nonetheless alluring style.
Merch for this release:
Vinyl LP
Minneapolis, Minnesota musician Lynn Avery's side project might be called Iceblink, but don't get it twisted—the music on her new album Carpet Cocoon is warmer than this wintry moniker suggests. Pairing organic tones with wistful melodies, the record feels sonically similar to the work of midcentury Brazilian artists like Luiz Bonfá and Antonio Carlos Jobim. Pulling from her love of mixtapes, weird ephemera, and Internet crate digging, the record is comforting and familiar. Featuring saxophone from Cole Pulice; flute and saxo-flute from Mitch Stahlmann; and whistles from Paya Bird, it's a moving and poetic exploration of the more earthy and freewheeling side of blissed-out New Age music.
Merch for this release:
Vinyl LP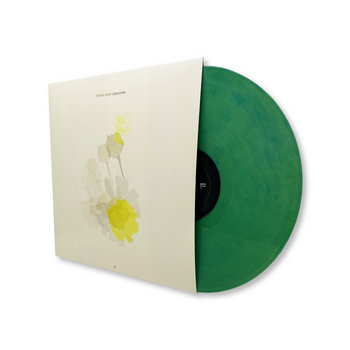 In many places, it's shaped up to be a brutally hot summer. As temperatures creep to dangerously high levels, it can be tempting to turn towards darker ambient textures as a way to simulate being shaded and cool. Chamomile—the new album from Los Angeles producer Cynthia Bernard, aka marine eyes—is the rare, sunny electronic record that absolutely hits on a blistering afternoon. Centered on ambient's usual instrumental fare (like field recordings and a Teenage Engineering OP-1), she also incorporated bass and guitar into her writing process. The completed project blends billowing synthscapes with more traditional vocal and string flourishes that are reminiscent of Liz Harris/Grouper, if her work wasn't so deeply impacted by the foggy gloom of the Oregon coast. Expansive and emotive, these 10 gossamer tracks beg to score a solitary picnic in some fantastical patch of meadow.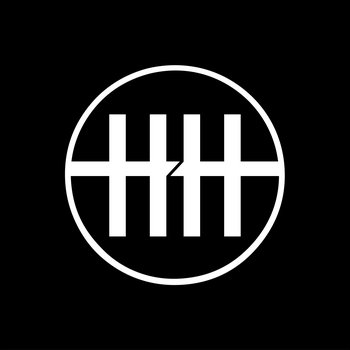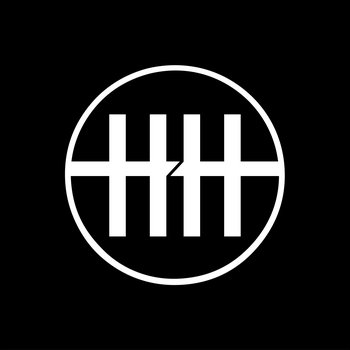 Merch for this release:
Cassette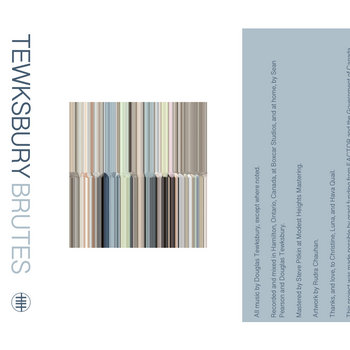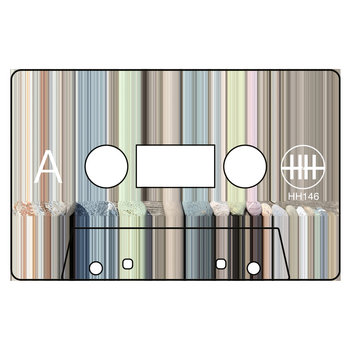 If you're anything like me, the more ambient music you listen to, the less and less you gravitate towards the lengthy drones the genre is often memed for—if I'm going to listen to some 20-minute track composed of nothing but synths and tape loops, it had better be pretty notably good. And upstate New York professor and researcher Douglas Tewksbury's new record Brutes is just that. Made up of just two expansive pieces, these loops were recorded on gargantuan 60-foot reels of analog tape, then played through eight guitar amps at once. It clocks in at roughly 40 minutes total, and while that all may sound a little pretentious on paper, this release is actually extremely listenable. Both works were inspired by a quest for hidden beauty amidst the destruction of our natural world, which Tewksbury has encountered firsthand in his academic travels to places like Norway, Newfoundland, and Alaska. These tracks are at once pained, devastating, and buoyant. As a whole, Brutes is reminiscent of William Basinski's Disintegration Loops, if those nine timeless compositions were impacted by downtrodden optimism instead of flat-out tragedy.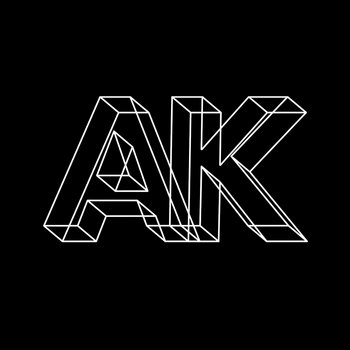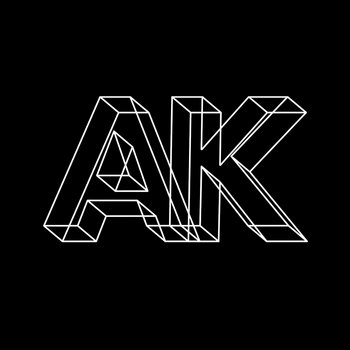 Merch for this release:
Vinyl LP
To call the Los Angeles imprint AKP Recordings an ambient label would be to do it a disservice. Founded in 2020 by multidisciplinary artist Peter Walker, the Dangerbird Records subsidiary has certainly dropped some celestial work, from musicians like Space Between Clouds, Suzanne Ciani, and Alister Fawnwoda. But they've also put out a number of decidedly un-mellow records from artists including A Grape Dope (Tortoise's John McEntire), East Portal, and DunkelpeK. AKP's latest is from the seasoned creative Arthur King, and it seems to land right in the center of the label's spectrum of releases. Changing Landscapes (Mina Las Pintadas) finds him using a Chilean copper mine to generate challenging soundscapes. Pulsating, dynamic, and sometimes a bit uncomfortable, there's an intensity to this record's six tracks that clearly reflects the rocky subterranean landscape that shaped its arrangements. Mina Las Pintadas is the fourth installment in King's adventurous Changing Landscapes series, and while it's definitely pretty out there, it ultimately remains organic and familiar. If DARKSIDE jammed with a forward-thinking symphony orchestra, it might sound a little something like this.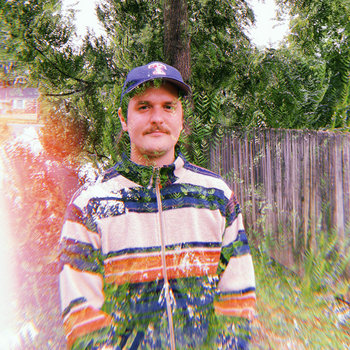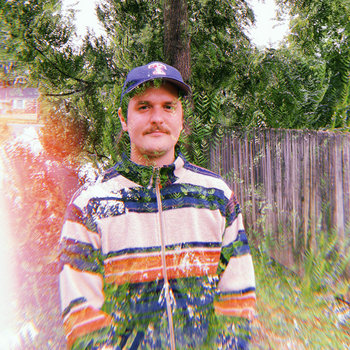 Merch for this release:
Compact Disc (CD), Cassette, T-Shirt/Shirt, Vinyl LP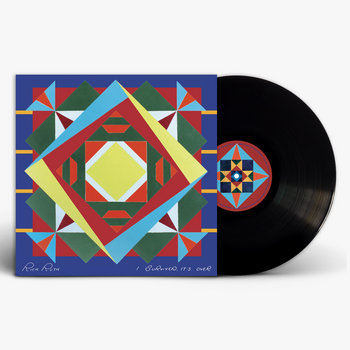 Cosmic Americana is one of the most exciting trends to emerge over the course of the past few years, but at some point you start to know what you're going to get. There's only so many ways you can put a fresh spin on slide guitars, synthesizer flourishes, and Townes Van Zandt-y grit. I Survived, It's Over, the new album from Nashville composer and former Kansas Bible Company member Rich Ruth, pushes the boundaries of the genre's formula. Incorporating saxophones, flute, and a few other non traditional instruments into the arrangements, it expertly blends a host of seemingly disparate vibes. Touching on jazz, electronic music, and, of course, vocal-less country, it plays like some lost experimental album from the Woodstock generation. I Survived, It's Over was mixed by Tortoise drummer John McEntire, and his guidance behind the board makes it feel a bit like a dustier companion piece to Roped In, the stellar 2020 album from Third Man labelmate North Americans.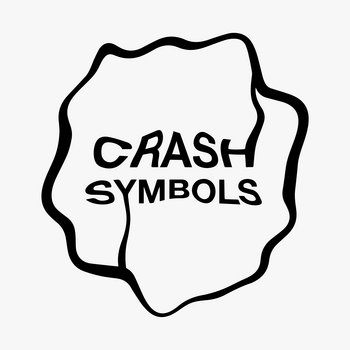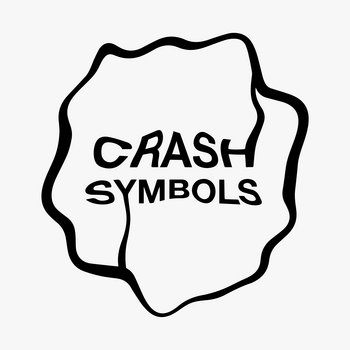 Merch for this release:
Cassette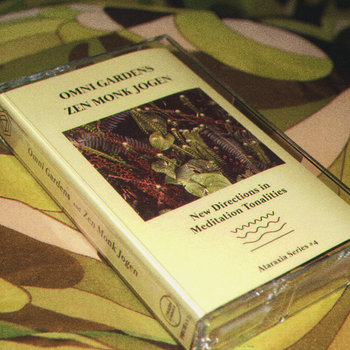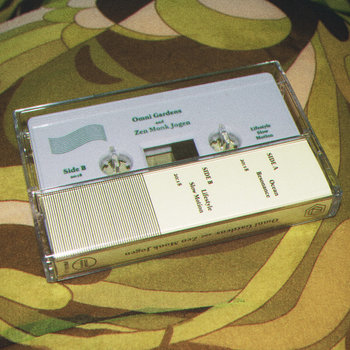 Omni Gardens is a project from Steve Rosborough, an iconic figure in the ambient community who owns the label Moon Glyph. Since 2012, the Portland, Oregon artist has dropped a number of heady releases, going so far as to land a coveted collaboration with the eclectic and beloved service Longform Editions. His new album, New Directions in Meditation Tonalities, was recorded with Zen monk Jogen Salzberg, who provides spoken word contributions over Rosborough's calming aural moods. It's balmy, psychedelic, and at times somewhat cartoonish. These two 20-minute tracks showcase Rosborough's knack for warm, esoteric electronic music at its finest.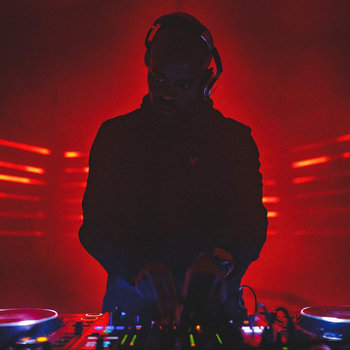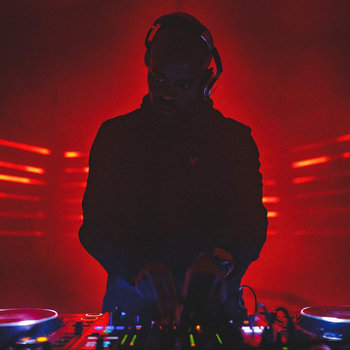 Merch for this release:
Vinyl LP
On his new record for Anthony Naples' Incienso label, Shiken Hanzo tests the limits of airy electronics. With beats that approach Tzusing levels of intensity, these four tracks shy away from the UK producer's usual drum & bass sound, working grippingly hellish sonority into the fold. Across Eternity Of Echoes, dubbed-out noise floats over churning kicks and basslines that feel suited for a hype, yet unnerving club night. While this one definitely exists at the fringes of ambient, it offers a taste of the rougher-hewn side of what's emerging from the scene.