BEST AMBIENT
The Best Ambient on Bandcamp: April 2023
By Ted Davis · April 28, 2023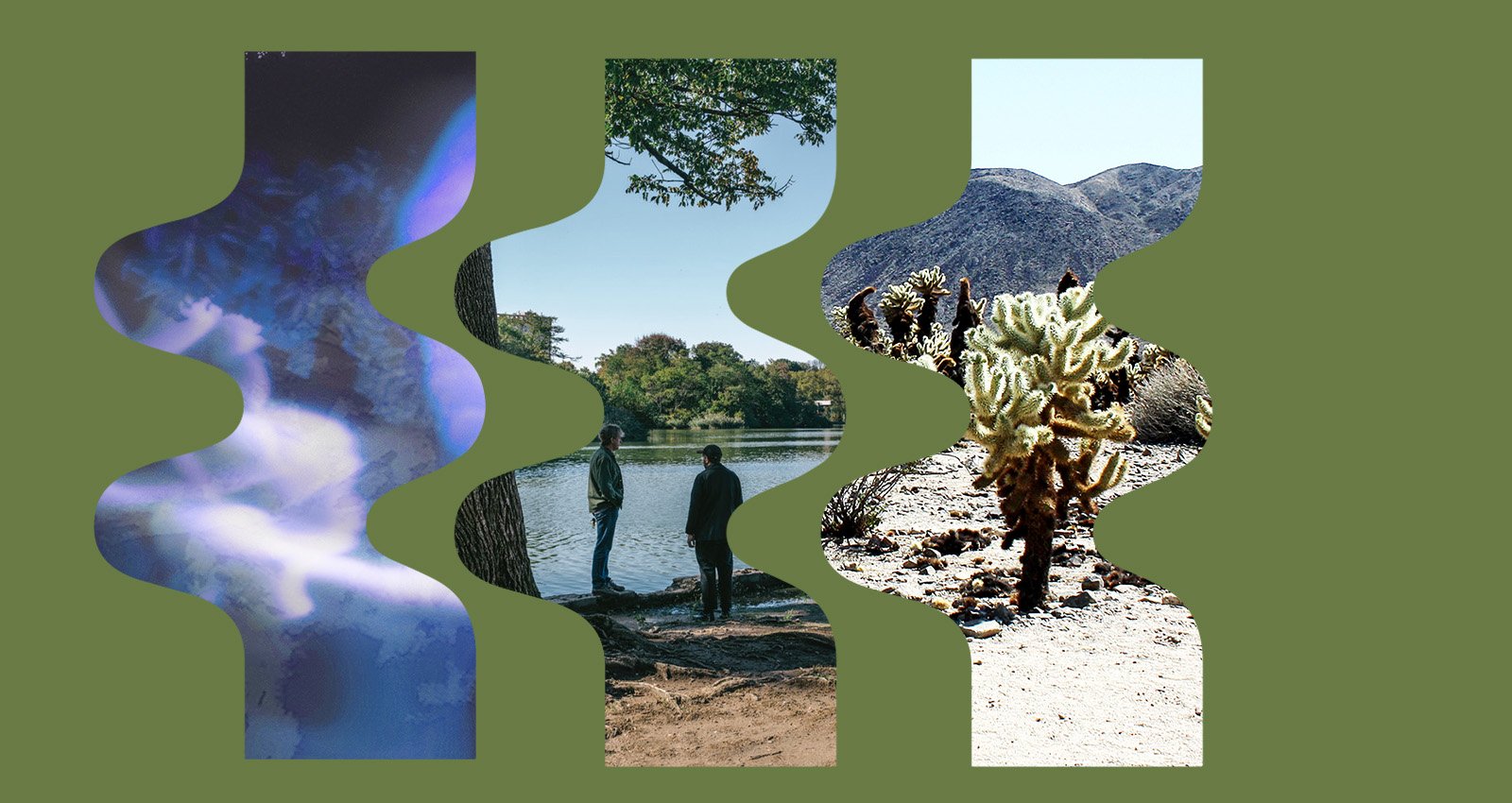 Last month's column is pretty hard to follow up. With 13 releases from artists like William Basinski, Imaginary Softwoods, and Early Fern, it was truly a joy to be an ambient fan in March. However, April still held its own in the ambient battle. From Tim Hecker's noisy attack on vapid algorithms to North Americans's stellar cosmic Americana to a whole slew of atmospheric club albums (and more!), here are the genre's April highlights.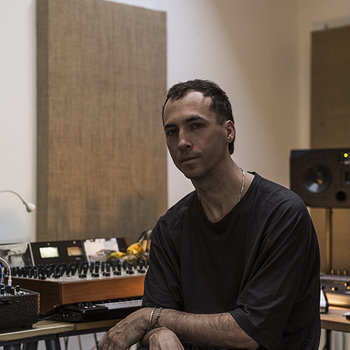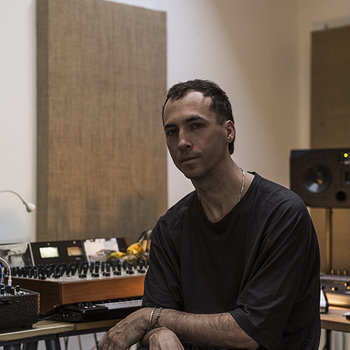 Merch for this release:
Compact Disc (CD), 2 x Vinyl LP
Since the early 2000s, Canadian composer Tim Hecker has used his jagged palette to weave barbed sounds into deceptively soothing forms. But in the past few years, he's taken to deeper, more sumptuous collaborations with musicians including Chitose Hajime and members of Japanese gagaku ensembles. Hecker's new album, No Highs, arrives hot on the heels of his soundtrack to the Brandon Cronenberg horror movie Infinity Pool (2023). It continues that album's streak of abandoning the comparably lush tones he's pivoted to on other recent releases like Anoyo and Konoyo.
Centered on sharp, trebly timbres, these 11 windswept tracks seem to revel in hopeless disquietude. Featuring occasional frantic saxophone flourishes from Colin Stetson, the album calls to mind a desolate journey through some thick blizzard with no end in sight. Hecker actively aimed to use this record to disrupt and challenge the bland, capitalist ambient that has become so popular in online algorithms (go off, king), and the end result is also something of a return to form. No Highs feels tied to the barren soundscapes Hecker came up exploring on masterpieces like Harmony in Ultraviolet and the EP My Love Is Rotten To The Core, while also standing as one of the best records in his discography post-Ravedeath, 1972.
Merch for this release:
Vinyl LP, Compact Disc (CD), Cassette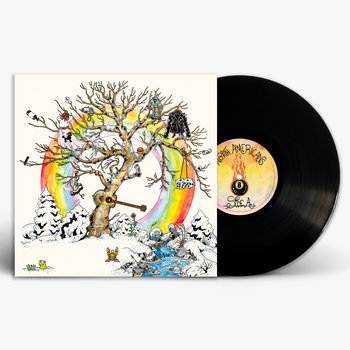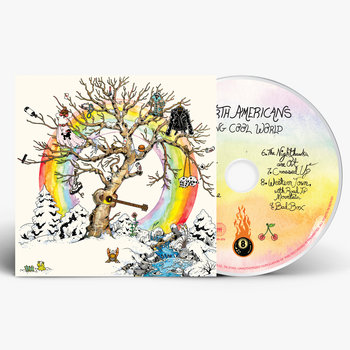 As North Americans, guitarists Patrick McDermott and Barry Walker come together to conjure earthy, Western vibes—the type of music that could score a hypothetical Alejandro Jodorowsky movie set in the Texas desert. The duo's new album, Long Cool World, arrives on the heels of last November's odds-and-ends collection Lost Tracks. The album continues that EP's streak of leaning back into the harsh, nocturnal sounds explored on the early North Americans albums No_No and Legends—efforts McDermott brought to life on his own, before he opted to chill out on more collaborative records like 2018's Going Steady and 2020's Roped In.
Over the course of nine tracks, delicate pedal steel flourishes blossom and wither atop dubbed-out strums and intricate fingerpicking. Mixed by accomplished producer Joel Ford (who also helps run the experimental electronic imprint Driftless alongside McDermott), the album feels somewhat removed from the William Tyler-y neo-folk that initially found North Americans cult favorite status in the ambient Americana sphere. Long Cool World is more quietly unsettling, in line with McDermott's recent work scoring the solid supernatural podcast Otherworld. (This somber, lonesome energy is also reflected in track titles like "The Living End" and "The Last Rockabilly.") The album evokes taking a walk in the heart of some uncharted conifer forest at dusk, only to detect the faint ominous growls of something watching from afar. While it isn't quite as trippy or carefree as casual North Americans fans might expect upon pressing play, it's exciting to hear McDermott and Walker wander through the charred outskirts of a sonic universe that had been recently filled with liveliness and warmth.
Merch for this release:
Vinyl LP, Compact Disc (CD)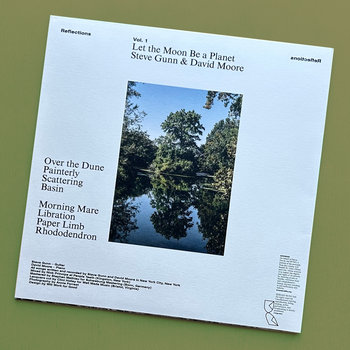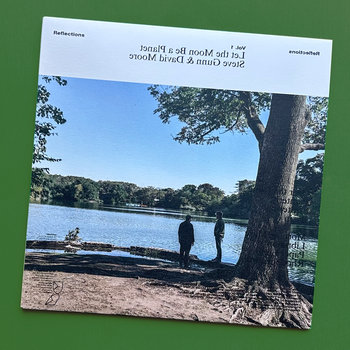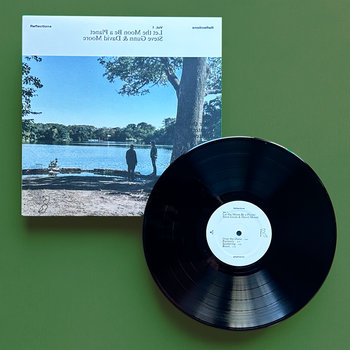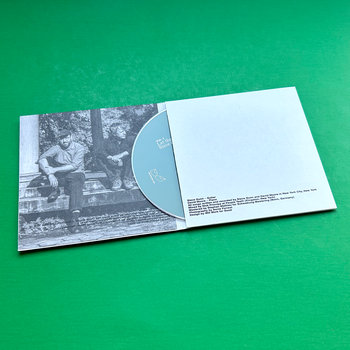 Steve Gunn and David Moore are legends of left-field music, who also happen to exist at fairly different sides of the ambient spectrum. Moore came up as a member of beloved neoclassical group Bing & Ruth, while Gunn is known for jammy guitar work that is somehow indebted to both The Grateful Dead and La Monte Young. The duo's new album, Let The Moon Be a Planet, is Gunn and Moore's first recorded output together since they collaborated on Gunn's 2022 EP Nakama. It arrives as the first installment of RVNG's new Reflections series, and came to life in the pleasant town of Hudson in upstate New York. The end result of this quaint partnership is about as airy and untroubled as one might expect. Gunn's masterful acoustic playing tumbles over Moore's improvised piano lines. At times, these eight cuts veer into melancholic terrain, but even when things get wistful they seldom feel morose. Untroubled and glassy, Let the Moon Be a Planet captures a vitality that only comes about when two inimitable artists do what they do best—let their instincts as instrumentalists take the reins.
Merch for this release:
Vinyl LP, Other Apparel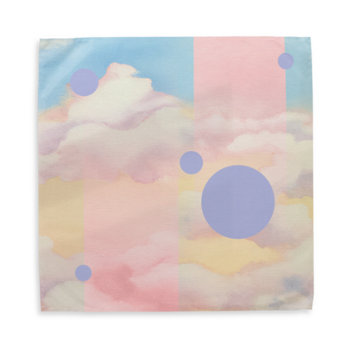 Ambient trombone is likely not a style that one hears about often. In fact, Brooklyn-based musician Kalia Vandever might be the only person I can think of who twists the sounds of that big, clunky horn into haunting soundscapes—Vandever's music tends to recall the texture of a human voice saying sentences without adhering to any specific language. Her latest album and debut as a solo player (she previously put out music under her own name within the context of a quartet), We Fell In Turn, finds the musician—who stays busy, not with just her own work but also as a sideperson for artists like Harry Styles and Japanese Breakfast—delivering 10 stoic, jazzy experimental tracks. Recorded in upstate New York with enduring collaborator Lee Meadvin, the record gives off an improvisational spontaneity while also sounding structured and in control. Vandever serves up a somewhat unusual pairing here, but manages to pull off her adventurous undertaking tastefully—turning an understated backbone of the orchestra into something unexpected and rich.
Merch for this release:
Vinyl LP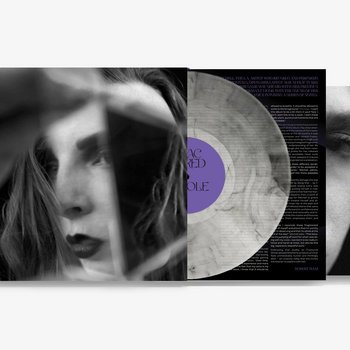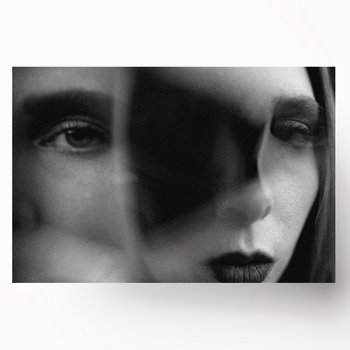 Megan Mitchell's musical output as Cruel Diagonals is evenly beautiful and severe. Across a number of releases, the classically trained Los Angeles musician has used electro-acoustic production techniques and warbled vocals to paint eerie, propulsive sonic landscapes. Her new record, Fractured Whole, is built on solely the sounds of her voice. It also presents one of her deepest listening experiences to date. Without some context, one might be under the impression that they are mostly hearing synths and non-human samples on the record; distorted thuds support unearthly, off-kilter drones and blood-curdling growls. Digested in its entirety, the stuttering tracks on the album call to mind the undulating complexity of Replica-era OPN or the less clubby side of Laurel Halo. Finding alien beauty in the normalcy of personhood, Fractured Whole is as technologically stunning as it is emotionally rousing.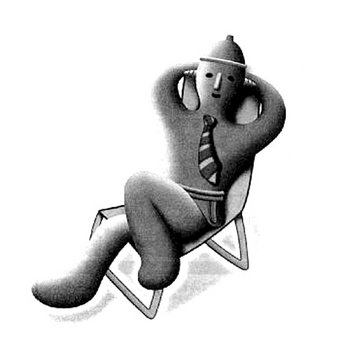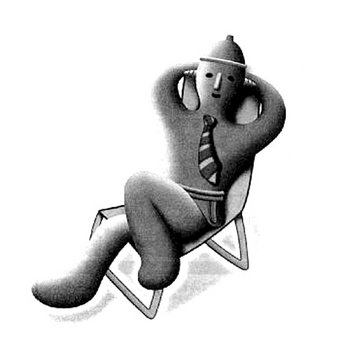 Merch for this release:
2 x Vinyl LP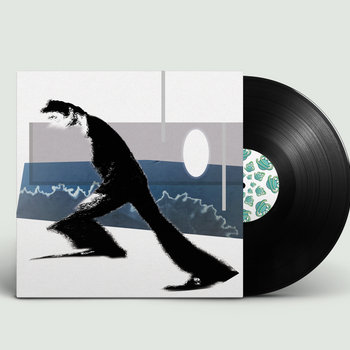 When the name DJ Trystero popped up on last year's Air Texture compilation curated by New York City electronic staples Anthony Naples and DJ Python, a few friends asked if I was secretly behind the mysterious alias. On top of being an outspoken ambient lover, I'm also a big Thomas Pynchon head and have a tattoo of a Trystero post horn. However, I am tragically not the DJ championing both oblique experimental music and Postmodernism (although I do play guitar in a band named after the Pynchon short story "The Small Rain").
Personal anecdotes aside, DJ Trystero is an anonymous Tokyo-based producer who also runs the label City-2 St. Giga. His debut full-length, Castillo, is a soupy collection of washed-out beats and bottomless synthscapes. Taut, compact drum machine programming supports flutters of atonal echo and aqueous key lines that touch on everything from house to techno to minimal atmospherics. The album arrives via Naples's own stellar Incienso imprint, immediately cementing DJ Trystero's place alongside peers like Huerco S., Buttechno, and Facta. It's somewhat ironic that an artist embracing Burial-esque elusiveness would name themself after a literary symbol intertwined with omnipresence—but Castillo radiates the abstruse essence that is slowly but surely leading DJ Trystero to become an ignorable presence in a tastefully moody corner of the dance scene.
Merch for this release:
Vinyl LP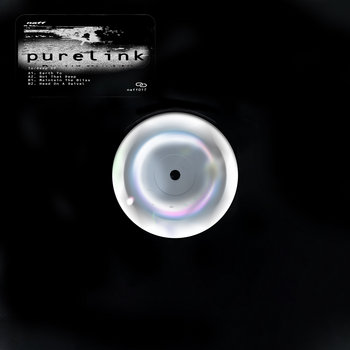 By warping the bleary textures of retro dub techno into unfamiliar new shapes, Purelink are finding their place as one of the most exciting rising forces in electronic music. The Chicago trio—made up of Millia Rage, kindtree, and Concave Reflection—feel like spiritual proteges of Midwest ambient dance staple Rod Modell (better known among music lovers as Deepchord). But Purelink stands out from the other artists paying homage to his well-worn formula with their deconstructed drum sequencing and splashes of glittery synthesis. Purelink's new EP, To / Deep, builds on the signature stylings that the group has patiently honed across a bevy of releases. These four tracks are cavernous and deceptively nuanced, carried by subtle layers of noise that hover in the background to keep the arrangements full of sneaky motion. (The one exception to this motorik quietude is closer "Head On A Swivel," which is a choppy, yet transient uptempo jungle cut.) Wrapping unplaceable tonalities in a blanket of euphoria, To / Deep is adequately suited for the dancefloor and the chill out room.
Hysterical Love Project
Lashes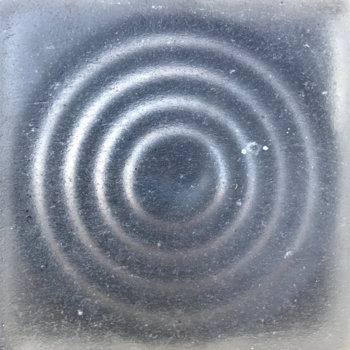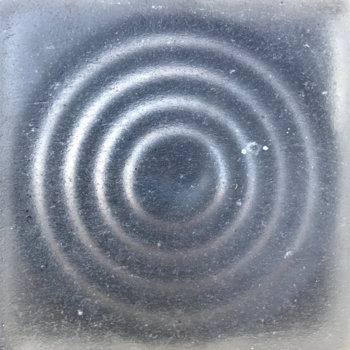 Merch for this release:
Compact Disc (CD), T-Shirt/Shirt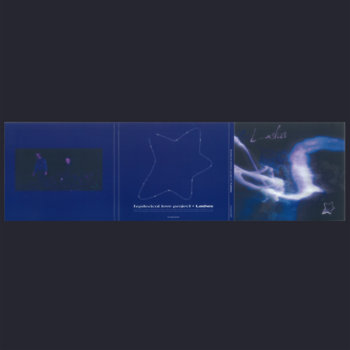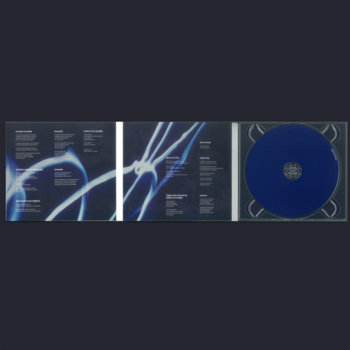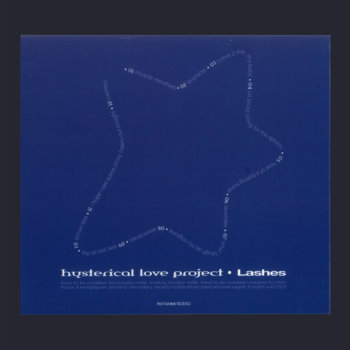 Hyper-cool Los Angeles label Motion Ward loves to keep things aloof, letting the space between the lines encourage listeners to create their own context for the music. Since 2015, it has slowly amassed a catalog of releases from low-key but influential artists like Pontiac Streator, Ulla, Perila, and Ultrafog. The imprint's latest arrives via Ike Zwanikken and Brooklyn Mellar, an Auckland, New Zealand-based duo who make music together as Hysterical Love Project. Across 12 tracks, silvery shoegaze songwriting is complemented by chic downtempo flourishes. Zwanikken has a background in club music, so his liquidy basslines and shuffling drum grooves inject these otherwise rocky tracks with a blissed-out, '90s-ish sensibility. The result is absolutely captivating, like watching a patch of animated chrome hover in front of a slice of cloudy gray sky. Landing somewhere in between the sounds of Ride, Dirty Beaches, and Dido, from start to finish Lashes conjures a seductive, albeit somber energy.
Merch for this release:
2 x Vinyl LP, Compact Disc (CD)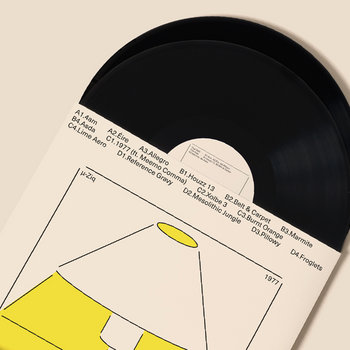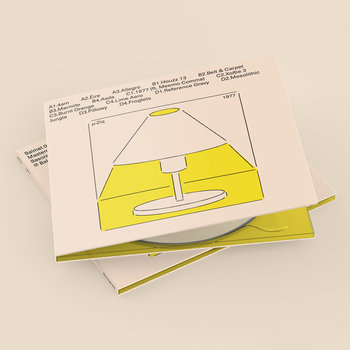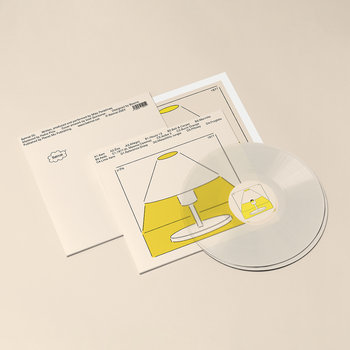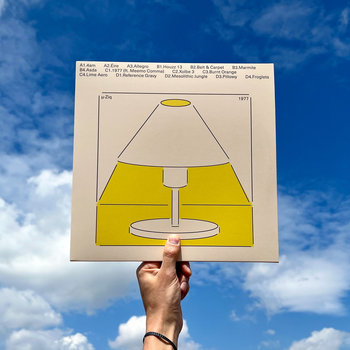 Mike Paradinas made a name for himself in the late '90s, pioneering a decidedly un-ambient strain of IDM on albums like Lunatic Harness and Tango n' Vectif. But time seems to have mellowed the UK producer out a bit. His new album, 1977, arrives via Balmat, a rising label run by influential electronic players Philip Sherburne and Albert Salinas (Lapsus). Where Paradinas's typical formula is best suited for a dizzying night spent raving, this album finds him leaning into grainy soundscapes and twisted, yet melodic vocal samples. µ-Ziq's familiar breakbeats are replaced with sparse digital hums and the occasional withdrawn groove. Sometimes, things on the album are bleak ("Reference Gravy," "Marmite"). At other moments, a track will be downright funky ("Froglets," "Lime Aero"). As a whole, these 15 cuts present an uncharacteristically relaxed take on the µ-Ziq sound, further highlighting Paradinas's virtuosic dexterity and rightful status as an enduring electronic favorite.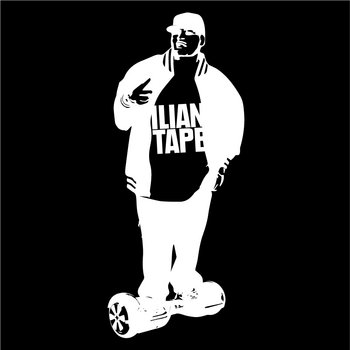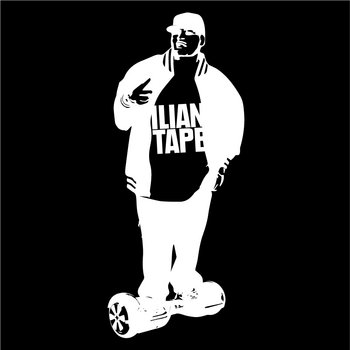 Merch for this release:
2 x Vinyl LP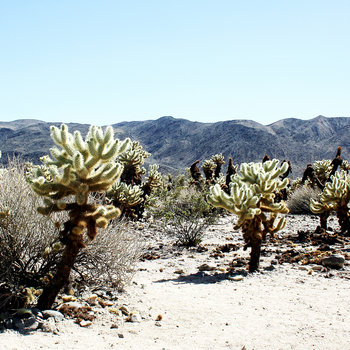 The Zenker Brothers' label Ilian Tape seems to use the tags "ambient," "breakbeat," and "drum & bass" on everything they upload to this website. But rarely have those generic recurring descriptors felt more appropriate for a project than Andrea's Due In Color. The Italian producer is best known for his throbbing techno, but this album strays from the influence of CDJ-friendly beatmaking. Patiently recorded in the midst of COVID-19 lockdowns, the album finds him settling down a bit and leaning into a jazzier side that has rarely peeked through on past releases. Brushed trip-hop grooves underline organic textures dotted with piano chords, ethereal echoes, and warm synth swells. In the same vein as recent releases from crimeboys, Hoavi, and Andrea label mate Skee Mask, Due In Color explores the outer limits of jungle-y dance music—reimagining peak time sounds for the comedown. Due In Color probably won't work as music for going out… that is, unless the end destination is the vibiest club in the world.