BEST AMBIENT
The Best Ambient Music on Bandcamp: September 2020
By Arielle Gordon · October 01, 2020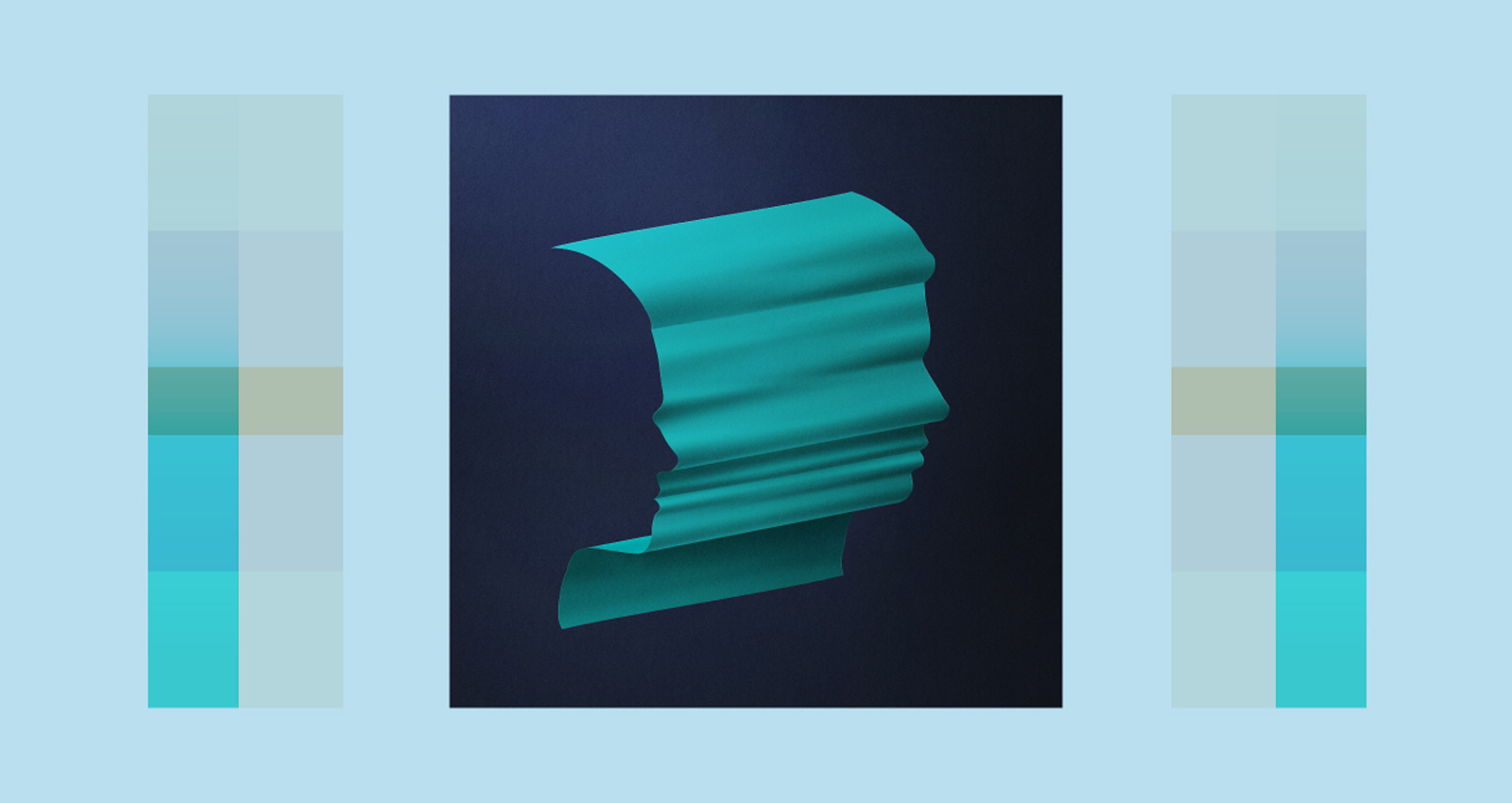 The electronic music pioneer Laurie Spiegel celebrated her 75th birthday this past September, and her sage and scientific criticisms of contemporary music ring truer with each passing year. Spiegel, one of the first artists to create music with digital synthesizers, described the boundless possibilities of art with electronic instruments. Computerized music gave her "the complete freedom to define any world you wanted and work within it." The artists featured in this month's column similarly found inspiration from the endless capabilities and combinations of digital instrumentation, whether Jonathan Fitoussi's combined orchestras of Buchla, Moog, and Korg synthesizers or numün's spellbinding loops of acoustic instrumentation.
Merch for this release:
Vinyl LP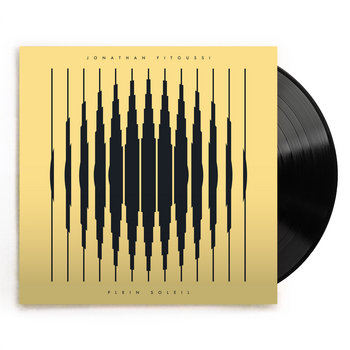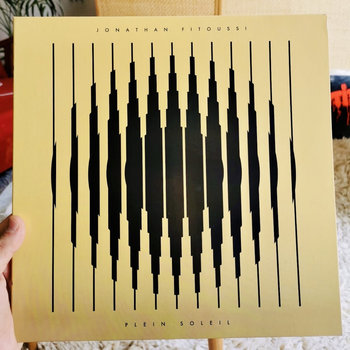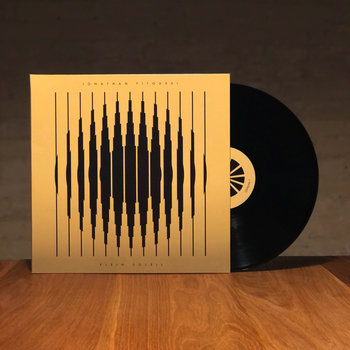 It's common in the worlds of modular synthesis to find a defensiveness among competing hardware enthusiasts. Cult-like camps instead seem to form around brand loyalties: Moog, Buchla, EMS, all cordoned off into their own sonic realms. But the French composer Jonathan Fitoussi finds the beauty in their, well, synthesis. On his 2019 Venice Biennale collaboration with AIR's J.B. Dunckel, Mirages, he combined sounds from the ARP 2600, Korg MS20, Buchla, and more to create extraterrestrial landscapes layered with delicate arpeggios. Plein Soleil similarly makes use of a combination of Buchla, Moog, Synthi, and Pro-One synthesizers to create a dense, moody atmosphere that almost feels alive. The metallic echoes of "Rayons Solaires" highlight the breadth of the Pro-One's modulation matrix; "Amazonie" ambitiously combines the tonal variance and haptic performance of the 14-piece Baschet Instrumentarium with the controlled chaos of the Buchla. But it is the combination of multiple synthesizers, as on "Oceans" and "Vents Magnétiques," that he begins to build new universes from their combined tones.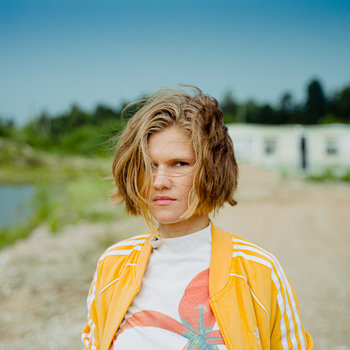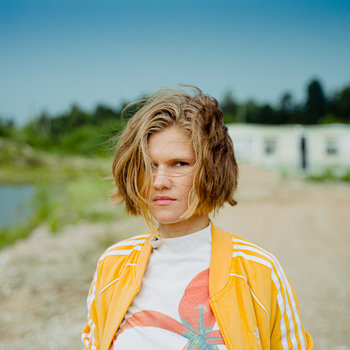 Merch for this release:
Vinyl LP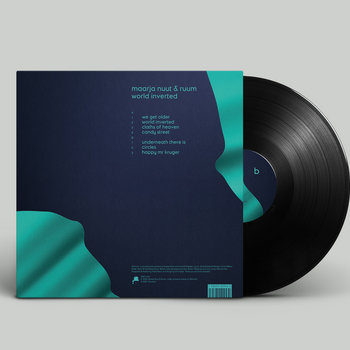 The Estonian vocalist maarja nuut began as a violinist at the age of seven, and the long bow strokes of that instrument weigh heavily in her singing. Drawn out and deep, they carry a hypnotic, expansive quality, as if they could continue on in perpetuity. On World Inverted, her second collaboration with electronic composer Hendrik Kaljujärv, her vocals serve as a foil to sharper synthesizer beeps, serving as a rhythm section to its wandering melodies on "Cloths of heaven" and a harmonic counterpart to the bubbling bassline on "Happy Mr Krueger." The few lyrics that are audible are culled from the plush, romantic stanzas of Elizabeth Bishop and W.B. Yeats's romantic works; their presence gives an emotional core to her voice, an instrument so propulsive it often feels more machine than man.
Merch for this release:
2 x Vinyl LP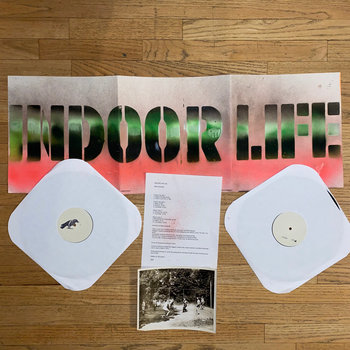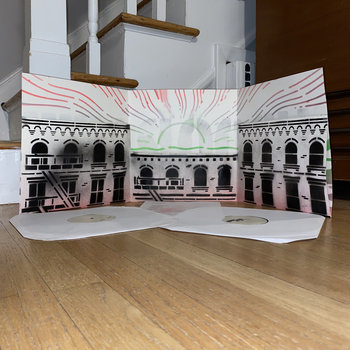 September may mark the birthday of New Jersey's time-honored Boss, Bruce Springsteen, but it also capped off a time of uncharacteristic melancholy and reflection for another Jersey lifer, 2MR Records boss Mike Simonetti. Composed as a soundtrack to a film of the same name, which he envisioned as a document of his friends' earliest days in quarantine, the album slows the propulsive, driving bass of his Krautrock-inspired disco to the beat of a resting human heart. "Easter Sunday" layers a small, repetitious arpeggio atop a low droning bass note. "Rebirth" takes a step even further afield of his typical work, cascading piano loops colliding into each other until any sense of their natural beginning and end is diluted completely. The sweeping strings and flutes of "Regret" feel almost cartoonishly maudlin, but for good reason—the release of Indoor Life also symbolizes a mourning period for Simonetti, who was isolated from his father during his final days because of COVID-19 restrictions. But halfway through the song, a wooden beat takes hold, and it is transformed into a low-key banger, the kind best danced to alone. Even in the loneliest moments of this ongoing solitude, Simonetti finds hope in the mix.
Merch for this release:
Cassette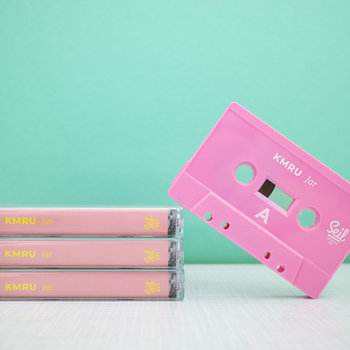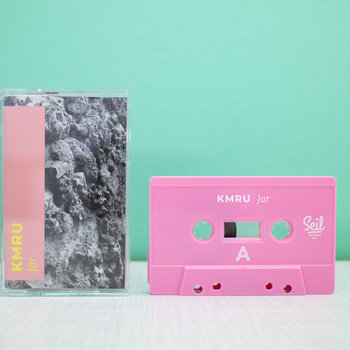 Nairobi sound artist KMRU crafts sounds that seem infinite; his Peel LP from this past summer layered electronic synthesizers until they reached near-cacophony, but his natural knack for rhythm reign in his compositions just as they threaten to overflow into chaos. Like his grandfather, the politically-inclined musician Joseph Kamaru, KMRU weaves observations about his surrounding world into his work. But whereas his previous releases teemed with towering digital layers, Jar finds KMRU adapting a more human approach to sound design. His swirling synth symphonies still set a peaceful tone, but the low murmur of human voices chattering on "behind there" and the quiet interpolations of children's playground shouts on "life at ouri" conjure the warm comforts of listening to music in a park or at a backyard gathering. It's almost as if KMRU, not content with simply designing for vinyl and headphones, set out to sound design the quotidian interactions of life itself.
Merch for this release:
Compact Disc (CD)
Bob Holmes, the multi-instrumentalist at the core of both numün and the cosmic country group SUSS, describes the latter's name as a synthesis of suspicion and understanding. That's an apt introduction to the patient, dissonant rhythms of Voyage Au Soleil, which pairs Holmes's space-age, sliding guitars with a cornucopia of arcane instruments, from the theremin to the 12-stringed cümbüş, performed by Gamelan Dharma Swara's Joel Mellin and Chris Romero. Their collaboration is simultaneously foreboding and captivating—"tranceport" layers an ominous bassline beneath psychedelic guitar loops; "tranquility base" pairs the squeals of a static-laden television broadcast with an errant piano. The trio originally planned the album to coincide with the 50th anniversary of the moon landing, and though it arrives a year later, it still conjures the appropriate mix of trepidation and awe.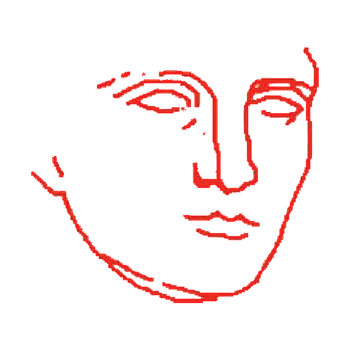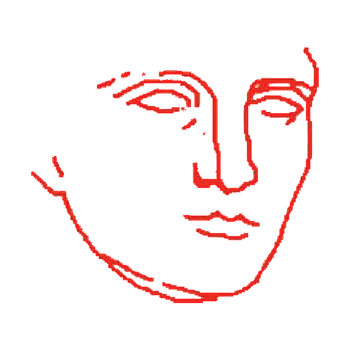 Merch for this release:
Cassette, Vinyl LP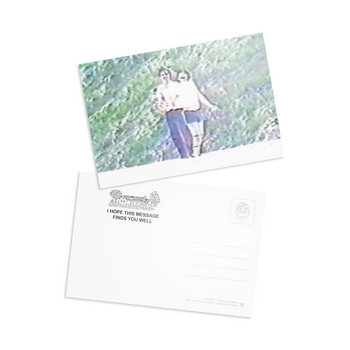 The Edmonton-based musician Dylan Khotin-Foote uses electronic synthesizers to create digital lullabies; last year's Beautiful You felt like a vacation video game-style, combining found sounds and downtempo drums with the pixelated melodies of synth pads. Finds You Well similarly takes beauty from artifice; its name refers to the pat introductions that have become standard in impersonal emails—"Hope this finds you well!" But rather than mock its faux-earnestness, Khotin takes that sentiment at face value, incorporating charming voicemails from midwestern moms on "Outside In The Light" and cartoonish, springy chimes on "Processing." Like a new age compilation recorded on VHS, its vast and hypnotic soundscapes never lose sight of their digital origins: "WEM Lagoon Jump" covers its synths in a dusting of tape hiss and processes it with warbling distortion. But despite its quirks, Khotin never loses sight of the pleasure principle—Finds You Well may serve up spa muzak with a wink, but its good tidings feel earnest, even after a thousand vacant emails.