BEST AMBIENT
The Best Ambient Music on Bandcamp: June 2020
By Arielle Gordon · July 02, 2020
The realm of ambient music is as vast as its namesake; composers draw inspiration ranging from air conditioning units to high end dining experiences to craft intentional, intricate soundscapes. Its loosely defined boundaries mean that the genre is largely a blank canvas, one that artists shade in using everything from looped nature samples to the knob-twiddling bleeps of analog synths.
The weird and wonderful world of ambient Bandcamp releases this month show just how broadly encompassing the genre can be—musicians take inspiration from the worlds of dub, industrial, and post-rock. Just as these releases can be palliative, perhaps providing a much needed naturalistic atmosphere to those hopelessly holed up in tiny studio apartments, they can also be a space for catharsis, building carefully constructed sound collages from the frayed edges of this moment of political reckoning. What unites these albums is their shared desire to capture the sounds of every day, of existing in a space. At a time when taking up space feels highly charged in several different directions, it's an especially noble pursuit.
This Will Destroy You
Vespertine
Merch for this release:
2 x Vinyl LP, Compact Disc (CD)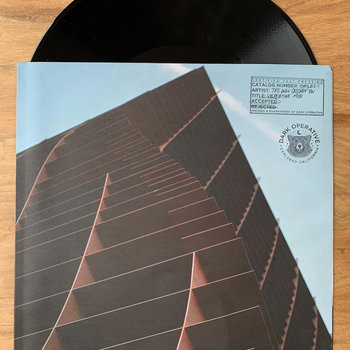 When Chef Jordan Kahn opened his Culver City, California restaurant Vespertine in 2017, critics spoke about it like an alien universe; its rounded, prismic exterior was often referred to as a "spaceship." Kahn describes Vespertine as a gesamtkunstwerk; every detail, down to the restaurant's signature scent, is carefully selected to enhance the experience of his six-hour tasting menu. For the musical part of the Vespertine project, Kahn reached out to Texas post-rockers This Will Destroy You to compose an original score. Over seven songs, titled and sequenced to represent a diner's passage through the restaurant, Vespertine paints its namesake as a place of elevated tranquility. The album signals a restrained pivot for the band, its typically anthemic percussion replaced by resonant synths and strings. "Building," layered with stormy reverb, recalls the low, primordial rumble of Pharmakon; the 14-minute epic "Dining Room" feels majestic and surreal, its slide guitars reminiscent of Apollo-era Eno. It's a bit strange to listen to music meant for bespoke dining experiences at present, the elite excess of its concept so removed from everyday life for the foreseeable future. But Vespertine is introspective and intimate, its slow-burning textures therapeutically calming, strangely well-suited for a home cooked meal for one.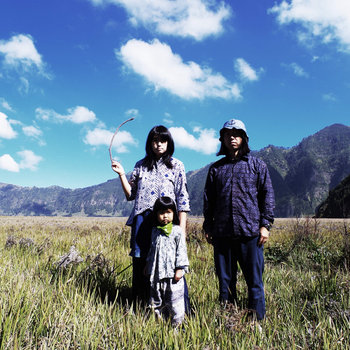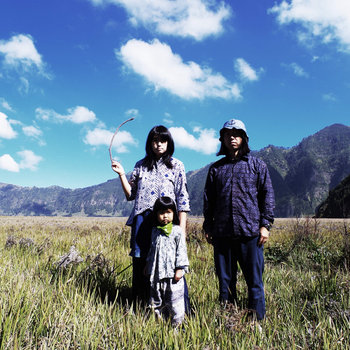 Merch for this release:
Vinyl LP
The Seoul-based TENGGER is the antithesis of a typical family band—there are no matching costumes to be found, not a tambourine in sight. But the group, made up of couple itta and Marqido and their son RAAI, does value the quintessential vagabond quality of a touring family ensemble. Their music videos often feature the family traveling in picturesque remote locales, ambling around a grassy knoll or a rocky seaside. The aptly tilted Nomad, their follow up to 2019's full-length debut Spiritual 2, buzzes with a constant sense of movement. Marqido's analog synths variously recall Reichian minimalism ("Achime"), Kraftwerk-indebted robotic pop ("Eurasia"), and blissful new age ("Us"), while itta's operatic vocals add a nearly liturgical layer to the mix. Meditative and restorative, layered throughout with samples of everyday resonance—bird calls, rushing water—Nomad captures nature's transcendent qualities, painting the group's travels with washed, gently droning tones.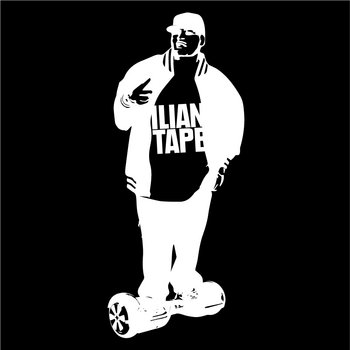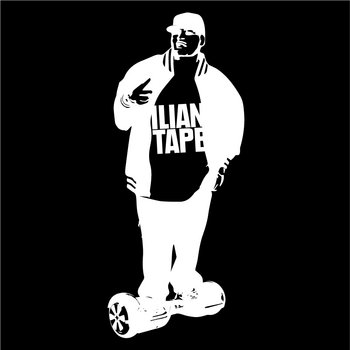 Merch for this release:
Vinyl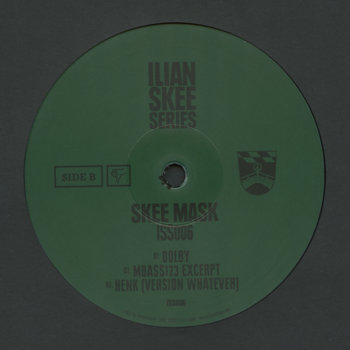 On Bryan Müller's last release as Skee Mask with the Munich-based label Ilian Tape, he began a song entitled "Slow Music" with a prolonged low tone, one that, combined with its title, might suggest an atmospheric turn for the producer. Instead, the song quickly took on the peak-time enthusiasm that marks the majority of his oeuvre, breakbeats ricocheting off the edges of the track's spartan backdrop. But on ISS006, Müller takes a step away from the sweaty depths of the dance floor, building dense, extraterrestrial textures with swirling strings, flutes, and blinkered bleeps. Over the album's six tracks, he builds tactile aural landscapes with crackling, fizzing synths and sweeping arpeggios, its soundscapes reminiscent of the sharpened tones of Chuck Person and the delicate orchestral elements of A Winged Victory for the Sullen. Skee Mask's masterwork Compro succeeded as both a DJ tool and a complex, comprehensive record because of its intricate, stormy interludes, building and relieving tension in between each onslaught of programmatic drums. On ISS006, the producer builds a hazy universe from these vaporous moments of heightened stillness.
Merch for this release:
Compact Disc (CD), Cassette, Vinyl LP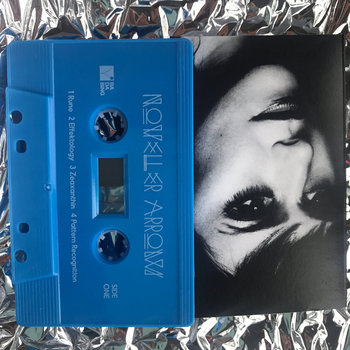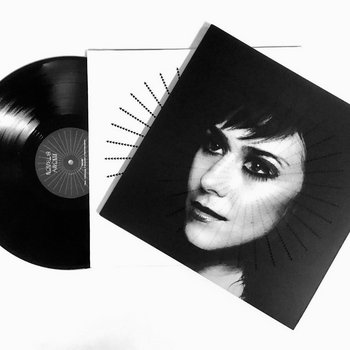 The Los Angeles-based guitarist Sarah Lipstate, who performs as Noveller, uses her instrument as a portal into otherworldly realms. Her face lights up when she discusses her multi-pedal setup, discussing looping and reverb in nearly philosophical terms. On Arrow, she deftly wields her six-string to carve out twinkling, echoing atmospheres, from the brassy syncopation of "Zeaxanthin" to the crashing harp-like chimes on "Pattern Recognition." Rooted in analog acoustics, each song carries with it a warm, central melody. The product of classical piano training, Lipstate takes liberties with traditional song structures, finding reconciliation and repetition organically; each movement seems to rise and fall intuitively. Buoyed by reverb and washed resonance like ghostly after effects, her guitar becomes the center of a vast, murky universe, one that only grows more intricate as it expands.
Recorded in the week immediately following George Floyd's murder by police on Memorial Day, hybtwibt is a striking document of anguish. The Manchester duo Space Afrika, featuring producers Joshua Inyang and Joshua Tarelle, usually produce pulsating dub and sparse techno; here, they translate those working palettes into shuddering, dense compositions that reflect the constant anxiety of racial terror. Each track builds from a patchwork of vocal samples, none obviously attributable to a famous civil rights leader or particularly riveting stump speech on racial equality. Instead, they are vignettes into everyday life for Black people, specifically from the perspective of Black Americans. Opener "self" features a woman discussing her own self-image as a black woman over waves of crackling static. We can make out sobs and screams on "judge," a clear moment of pain, before the song bleeds into plaintive piano and a silky-smooth female vocal: "Don't touch me, take care of me," she croons, her words weighted with dual meaning framed by a renewed focus on police brutality against black communities. It's a textured, nuanced, multivalent examination of Black life, the way joy is shaded by loss. It also serves as a sort of living, breathing archive, incorporating recently unearthed gems like "kitty 2"'s vocal sample, taken from 24-Carat Black's "I Want To Make Up" (originally released in 1975, then re-released by Numero Group in 2009). Like the best collages, it builds a new universe by combining disparate components—a new aural language arises from its shuffling drums, layered strings, and vocal loops. It's by no means a peaceful listen, even as moments of calm crop up in their looped synths and more playful melodies. Instead, it is a confrontation, a reflection of our society at an immensely painful, but revolutionary, crossroads. The album is currently available at a name your price model on Bandcamp; any proceeds will go towards a network of organizations supporting racial justice.
Grace Ferguson
Voler
Merch for this release:
Vinyl LP,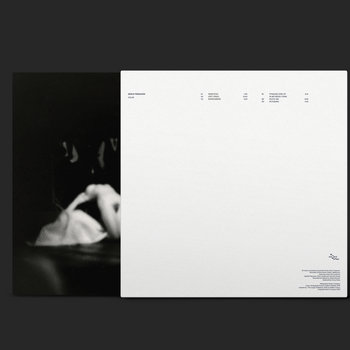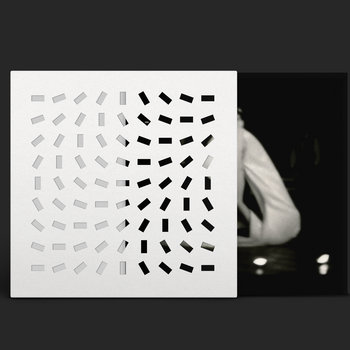 A graduate of the Melbourne Conservatorium of Music, Grace Ferguson builds entire worlds from her piano. Ferguson's work combines aspects of video and visual art into her compositional practice, and fittingly, her new LP Voler was first showcased as a live piano performance, in which her music was paired with photographs and films to craft a narrative about interiority and subjectivity. But even absent those visual accompaniments, Voler is a deeply intimate album—whether it's the brief spoken interlude that abruptly ends "barnumbirr," a peek into the process of recording, or the barely audible whispers that scratch the plaintive palette of her slow piano progressions on "strange kind of in between thing." Rather than sterilize the recording process, Ferguson reclaims imperfections and moments of humanity, layering naturalistic elements like vestigial static hiss from her tape loops to imbue her songs with a sense of introspective longing.
Merch for this release:
Cassette, , Vinyl LP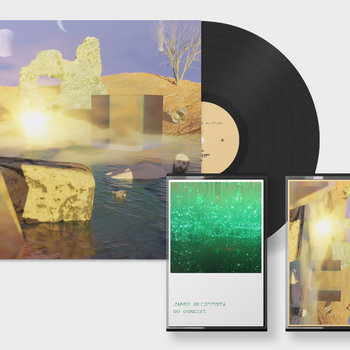 The sophomore solo album from Big Thief drummer and studio engineer James Krivchenia sounds like a spa day on Mars. Blinkered bleeps, babbling streams, crackling static, and dense, looped synths come together discomfitingly on A New Found Relaxation to conjure images of a digital sauna, a post-apocalyptic lazy river. Krivchenia calls the record "fast paced slow music," perhaps a nod to the muffled breakbeats that shuffle through, tinny and blown out, on "Legendary Liquids," or the echoing synths that weave through "In My Own Image." The low hum that persists across the record, along with the occasional crackling drum line, recalls the haunted nature of Burial's output, songs built from the traces of the recording process. But the "fast pace" more aligns with the album's quiet but persistent dedication to digital culture—many of the sounds were ripped from videos Krivchenia found on the web—that recalls vaporwave's dedication to revealing the cracks in accelerationism through extreme slowness. A New Found Relaxation is chill-out music for the Baudrillard crowd, a representation of what it could mean to actually unwind crafted with an arch eye from commercial visions of the same.
Merch for this release:
Cassette, T-Shirt/Apparel, Vinyl LP
There may not be any singing on the latest album from Chicago pianist Gia Margaret, but there are plenty of words. Small sound collages—voiceovers from yoga instructional videos, archival speeches on phenomenology, stoned voice memos on the futility of existence. But none of the sounds that accompany these passages are nearly as despondent or trite; instead, Margaret composes with a featherlight touch, synths chiming like the cheeriest computer's boot up signal on "for Zoya in China," drum machines slowly beating like the rhythm of a resting heart rate on "barely there." The album's uplifting tone, buoyed by her gentle arpeggios, signals the conditions of its creation: after a vocal injury, Margaret used synthesizers in an attempt to remain artistically productive and to calm herself while recovering. The results on Mia Gargaret are carefully composed and richly tactile, an undeniably human record despite the absence of her voice.