BEST AMBIENT
The Best Ambient Music on Bandcamp: July 2020
By Arielle Gordon · August 06, 2020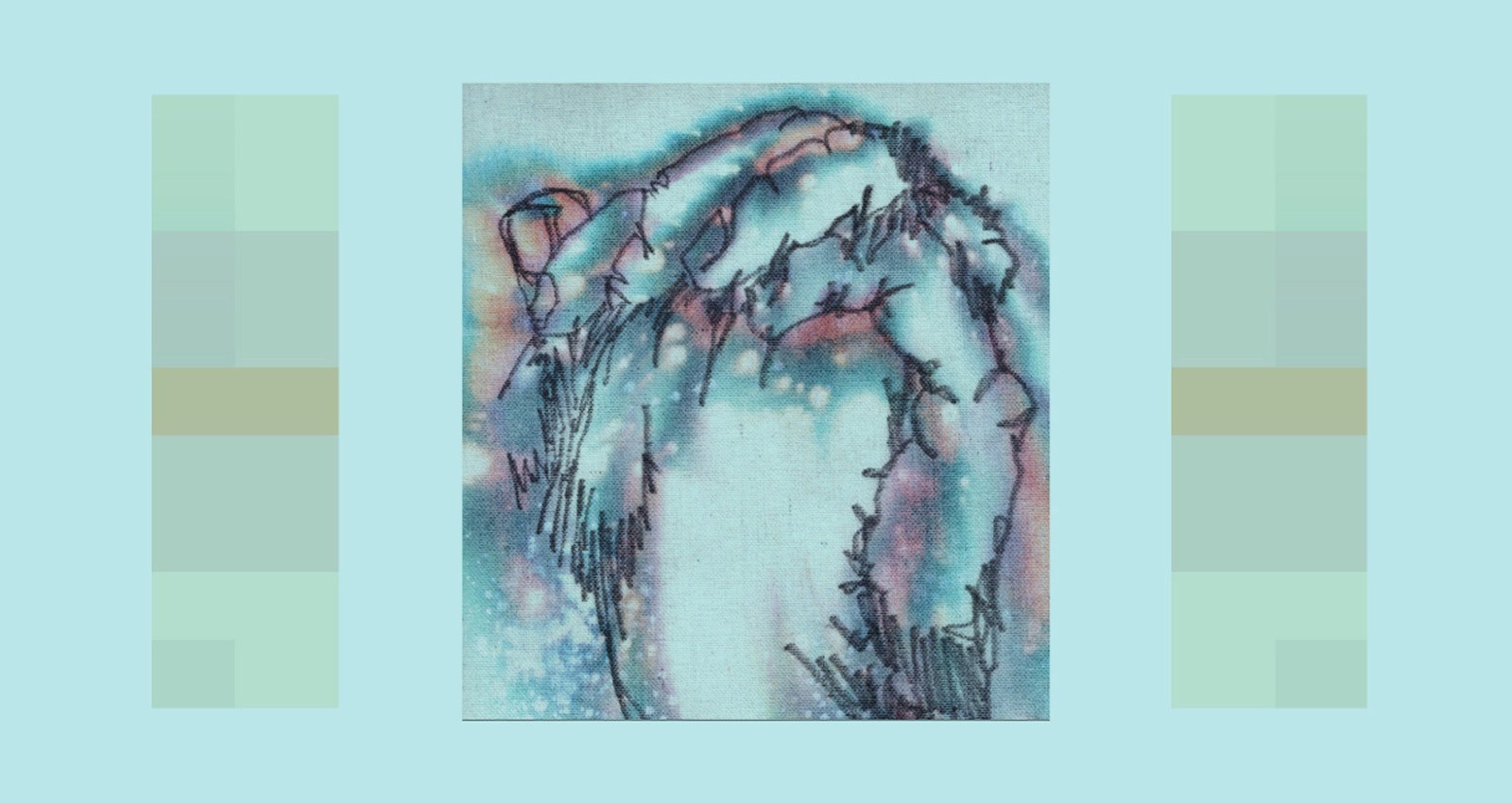 When Jon Hassell and Brian Eno released their pioneering record Fourth World, Vol. 1: Possible Musics, Hassell described the philosophy of his music as "the possibility of music in global terms—beyond First World, beyond Third World, beyond classical, beyond pop." While his distinctions between those "worlds" may not hold water in contemporary notions of global economies, it's a mentality that still clearly resonates with so many artists producing new ambient music today. The best ambient music of this month expand on Hassell's groundwork—Lamin Fofana painstakingly traces Black migration narratives using sounds evocative of the American South on Blues; perila and ulla craft textured bliss by combining traditional instrumentation with sounds of a city street recorded from a window. The inherently experimental nature of ambient music continues to inspire artists to create similarly bold combinations, collapsing time, place, and genre to mold small worlds in their own images; we've highlighted some of the most exceptional releases in the genre here.
(And, while you're here, perhaps consider donating to the Mela Foundation, which is seeking support to maintain La Monte Young's renowned Dream House—if you're reading a column about independent ambient music, your fandom is probably indebted to the textures and rhythms he and collaborators like Hassell created in this hallowed space!)
Alexandra Zakharenko and Ulla Straus, who perform as perila and ulla, respectively, have had an exceptionally prolific 2020—Ulla released her delicate full-length Tumbling Towards a Wall in mid-January, while Perila has put out two sets of enveloping soundscapes since April. Their second collaborative effort this year, silence box 1, is a spacious and conscientious synthesis of their styles; where their last split credited each artist individually by track, there are no clear distinctions here. The chiming arpeggios that dot "buzz silence memories" recall the fluttering synths of Ulla's 2019 release Big Room; the extensive use of textured room tones and naturalistic samples on "in a window above" align with Perila's work as a sound designer and ASMR aficionado. But the record is most fascinating when their approaches truly blend, as on "every something is an echo of nothing"—intimate samples of tapping, crinkling, and scraping alternate with softly cresting synths. The song builds tension not through dynamism within one recording, but in the heightened cuts between the two movements. As the disparate tracks coalesce in the song's last third, there's a natural sense of unity, as their sonic universes settle into one coherent plane.
Merch for this release:
Vinyl LP, Compact Disc (CD)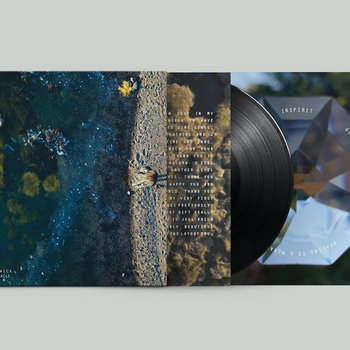 There is an undoubtedly liturgical quality to Julianna Barwick's breathtaking new album Healing Is A Miracle; whether it's the natural reverberation that seems to echo off of her vocal harmony with Sigur Ros' Jónsi on "In Light" or the layered repetition of her voice on "Flowers," the way the repeated phrases seem to drift ever upward, floating into the ether before making an impact. Barwick has never sounded so uninhibited in her work, centering her voice rather than burying it. Whereas her previous album, 2016's Will, felt distant and comparatively bare, Healing Is A Miracle hits with an overwhelming fidelity, the blended chorus that coos on opener "Inspirit" enfolding the listener like a surround sound theater or the resounding halls of an ornate cathedral. This is perhaps a reflection of the recording process, in which Barwick utilized studio monitors rather than solely relying on headphones. Her collaborators, including Mary Lattimore and Nosaj Thing, naturally expand her soundscape further, her vocals rising to meet the occasion.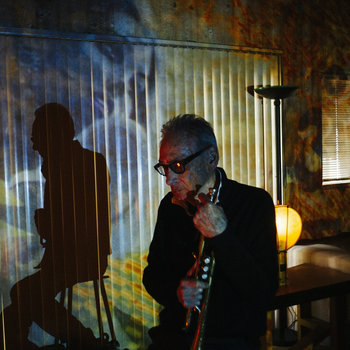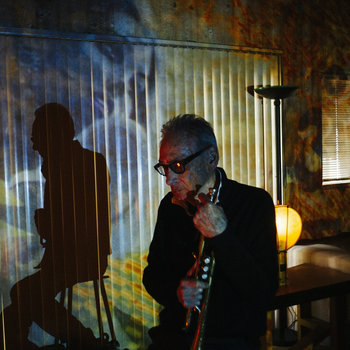 Merch for this release:
Vinyl LP, Compact Disc (CD)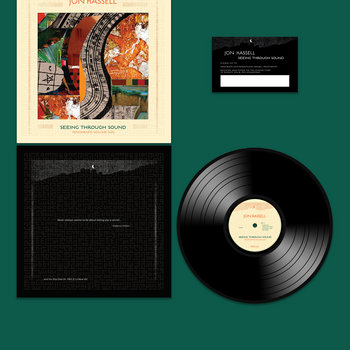 The follow up to 2018's Listening to Pictures, Jon Hassell's newest record Seeing Through Sound is as cryptic as it is gripping. The veteran trumpeter continues to push the boundaries of composition; as his work builds, it doesn't so much approach a crescendo as it navigates an increasingly diverse collection of shuddering samples. From the claustrophobic piano loop of "Unknown Wish" to the discordant synths that haphazardly peak and subside on "Fearless," Seeing Through Sound is a cautious, almost suspicious listen. The Krautrock-indebted bassline that opens the album establishes an ambling pace, all the better vantage point from which to observe the various oddities that Hassell folds into the mix: low horns, shuffling drums, ghostly vocal samples. It's an album that's in no rush; the longer you pause to listen, the more clearly his compositions render their strange, multivalent narratives.
The Chicago-via-Kansas label Lillerne Tapes has quietly amassed an impressive roster of producers over its 13-year existence, from Brooklyn-based DJ Beta Librae to Toronto ambient cellist anthéne; its expansive catalog can often seem scattered, with releases from the worlds of acoustic guitar, noise-adjacent synth pop, and deep house. The label's excellent fourth compilation bridges the gaps on their discography. "Minno to taste" from Patient Sounds label head M. Sage weaves bird calls and piano progressions in between flute-like synths and crackling drums; the shuddering, orchestral synth blasts on more eaze's "sign in" imagine a world in which Max Martin produced records for Ryuchi Sakamoto instead of Britney Spears. It crystallizes Lillerne's dedication to experimentation, even to the point of kitsch, a novelty in a scene that too often feels afraid to embrace levity.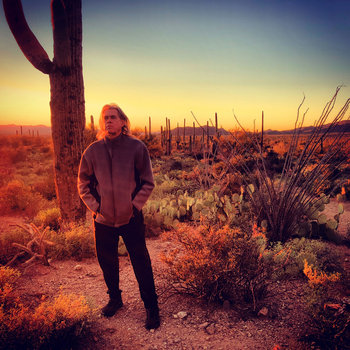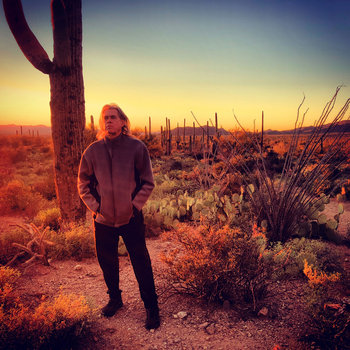 Merch for this release:
Compact Disc (CD)
Though typically beatless, the music of Steve Roach is imbued with resonating rhythms. In the absence of sequenced drums or the occasional acoustic accompaniment, Roach keeps pace with the gradual undulation of robust, polyphonic synths. On his majestic and massive new album A Soul Ascends, Roach utilizes that same organically hypnotic pattern that indelibly marked his legacy as an ambient pioneer with 1984's Structures from Silence. But whereas that release had an underlying hopefulness in its rising harmonies, A Soul Ascends is more ominous, sharper synths puncturing the glacial background on "Reflection in Ascension" like light bleeding through a screen. That discomfort reflects Roach's mindset when creating the album in mid-April, seeking to capture the intense solitude and contemplation of life under quarantine. But these moments of discord only reinforce the centering strength of the slow-moving synths that undergird his compositions; on "The Radiant Return," shimmering notes melt into the warmth of a low, central tone. Like an ocean liner moving through calm waters, it feels monumental and unshakable.
Lamin Fofana
Blues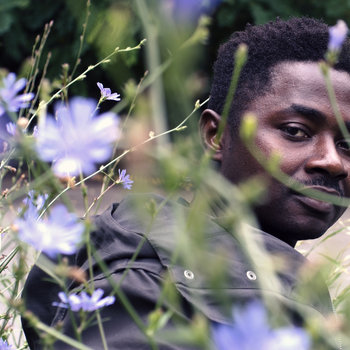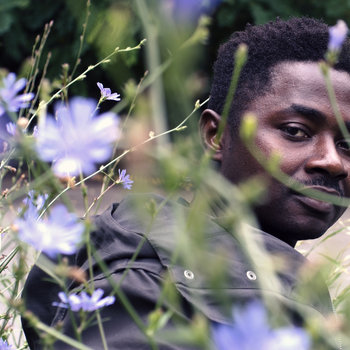 The final installment in an ambitious and strikingly rendered trilogy from the Berlin-based composer Lamin Fofana, Blues both inhabits and refracts Western musicology. As with the series' first two releases, 2019's Black Metamorphosis and last month's Darkwater, Blues addresses a central question posed by Fofana: "What happens when African people when we find ourselves in the West, in America or Europe?" Displaced by the civil war that gripped Sierra Leone in the 1990's, Fofana is no stranger to migration and displacement and the impact all of this has in shaping cultural and creative outlets. Whereas the previous two releases have kept any answers Fofana has relatively close to the chest, Blues is immediately more forthright in its explorations of Black influence on Western music.
Named after Amiri Baraka's seminal 1963 book on Afro-American music, Blues People, Blues carefully dissects the history of Black music in the United States. "In The Ravine" pairs the sparse strums of a banjo with textured samples that recall the ambient chirping of birds in the night sky; the choice of instrument is even more profound with Baraka's historical perspective, in which he names banjos among instruments forbidden to enslaved people. But even absent that context, his use of analog and acoustic instruments gives a sharp focus to the album—"Blues" features the wistful and elegiac horns of its namesake genre, a weighted and humanizing counterpart to the whirling electronic compositions that hover in the background, suggesting a shared lineage between the soaring aural textures of ambient music and the mournful transcendence of the blues. It's at once warm and uncanny, familiar sounds weighted with the friction of historical narratives.
Qasim Naqvi
Beta
Merch for this release:
Vinyl LP
On his 2019 LP Teenages, Qasim Naqvi drew a straight line between the nuanced and layered compositions of his acoustic ensemble Dawn of Midi and the knob-twiddling world of modular synthesis, repeating warped sequences until they sounded nearly human-generated, redolent of a French horn or a grand piano depending on how they hit. Naqvi envisioned Beta as a companion release, showcasing sketches and experiments that would grow and influence Teenages. But rather than a series of minimal thought experiments, Beta is welcoming and warm in its own right, from the organ-like synths on "Ctaphone" that seem to almost breathe in between notes to the staccato rhythms that ricochet off each other on "Roll Program." Though the album serves as a precursor to the more fleshed out ideas on Teenages, the core humanity of its building blocks are most evident in their original form here.
Merch for this release:
2 x Vinyl LP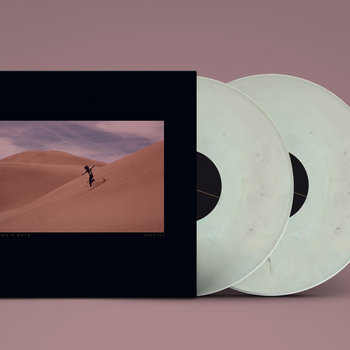 With his project Bing & Ruth, David Moore typically builds minimalist compositions from monumental ensembles—he recorded 2010's subdued City Lake with a team of 11 musicians, and recorded the deeply felt arpeggios of 2017's No Home of the Mind on 17 unique pianos. But for Species, Moore, a pianist by training, eschewed the comforts of that instrument for the digital warmth of the Farfisa electronic organ. With assistance solely from the clarinet and double bass, it is a decidedly more pensive listen. The winsome sigh of the clarinet meets undulating synths on "Badwater Psalm" with a melancholic, textured sheen, like a dirge for a MacBook Air. But the same instrument nearly soars on "I Had No Dream," recalling minimalist forebearers like Terry Riley and early technologists like Laurie Spiegel. That Steve Reich and Riley were themselves fans of the Farfisa only sharpens Moore's homage to their transcendent tones.