BEST AMBIENT
The Best Ambient Music on Bandcamp: August 2021
By Arielle Gordon · September 03, 2021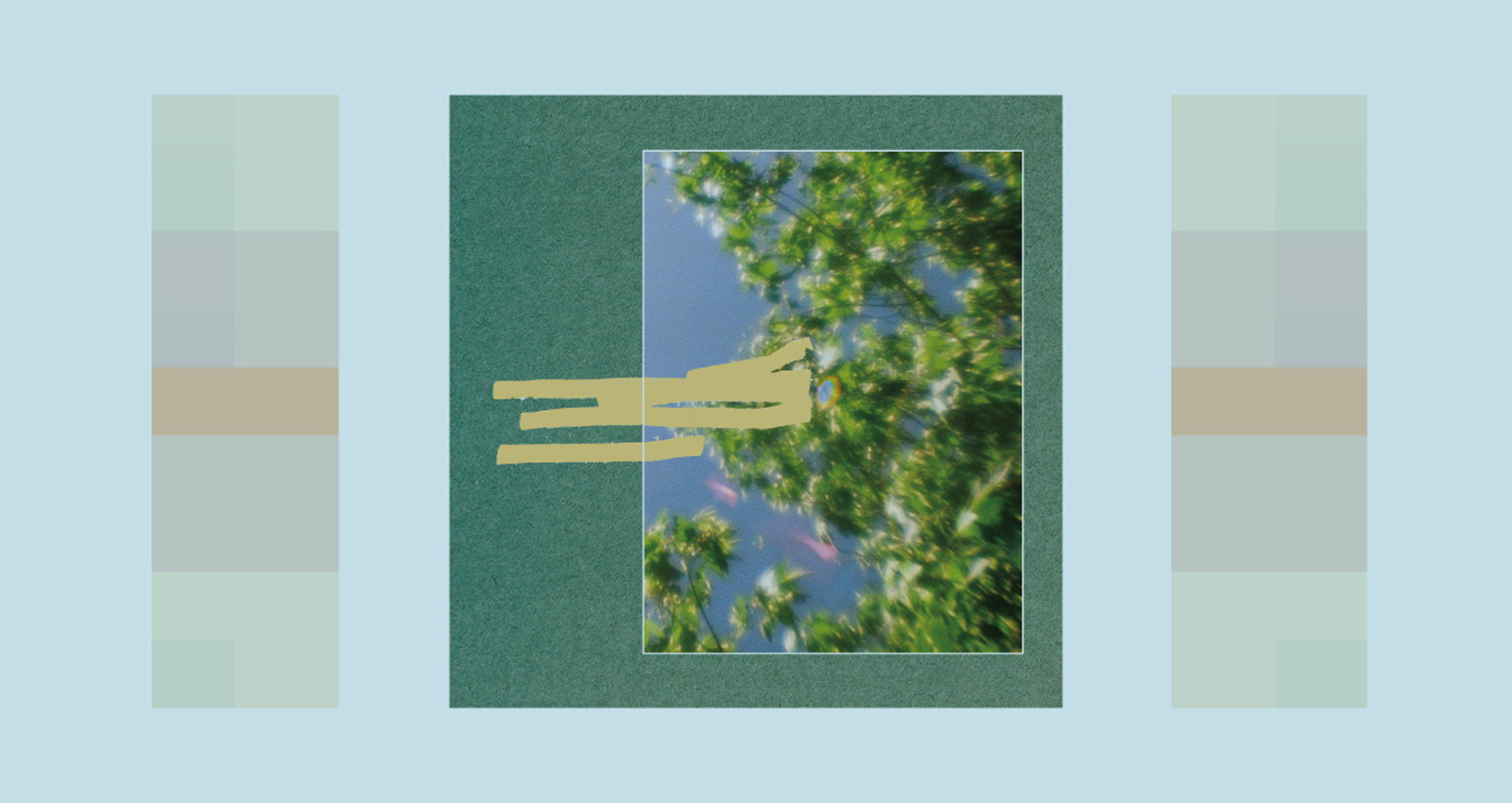 Despite what you may have heard, ambient music isn't going anywhere on Bandcamp. But this month's best ambient releases do travel into other genres and across other continents. The new compilation from Theory Therapy brings together Australian sound artists and Portland electronic musicians in service of fundraising for mental health. Li Yilei's work traverses the physical and the intangible, offering a ceramic sculptural instrument along with their new record. And the last installation of a stellar ambient-jazz quartet closes on a remotely recorded note, just as it began. Even if ambient music will be on Bandcamp well into the fall, these releases uniquely capture something nostalgic and fleeting about summer's end.
Merch for this release:
Vinyl LP
The Norwich, UK-based producer Luke Sanger has released emotive electronic music under many monikers: He puts out taut, acidic techno as Luke's Anger, while his Duke Slammer releases lean into nu-disco funk. But the work he puts out under his own name has explored the softer, more organic sides of electronic composition. Languid Gongue takes his combinatorial approach to elektronische further, incorporating crackling tape hiss on "Phrygian Pan" and "Basic Lurgy," while his experience as a sound designer for video games comes through on the eerie blinkering synths of "Fruity Textures" and "Coco n Plums." It's a fittingly expansive first release for Balmat, the new label from Lapsus Radio hosts Albert "Wooky" Salinas and Philip Sherburne. Like their show, the record splits the difference between Balearic trance and transcendental meditation.
Merch for this release:
Compact Disc (CD), , Vinyl LP
Li Yilei is obsessed with the minutiae of everyday life. They attribute their obsession with close listening to sensory issues due to their Asperger's syndrome and synaesthesia, which drove them to collect sound recordings of small moments others might brush off. On their second album 之 / OF, they combine animal calls with stuttering analog synths, warped violin, and contemplative pluckings from a guqin, an incredibly subtle and quiet Chinese string instrument. A visual artist as much as a musician, Li Yilei made a series of intricate ceramic xun—a traditional Chinese vessel flute—to sell along with the album. While those have long since sold out, you can hear the instrument in action on "XUN," a hypnotic cut.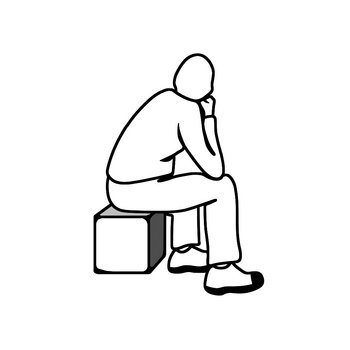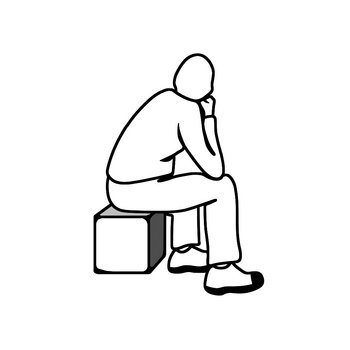 The new compilation from the Sydney record label Theory Therapy is an ode to the fleeting space between seasons. From the radiant synths of Gi Gi's "Tar Bae" to the fluttering bird calls of Alexandra Spence's "Suddenly Silent," the contributions from over a dozen international artists each take their own interpretation on the album's theme. Fittingly for such a grounding record, all proceeds will go to headspace, an Australian youth mental health foundation.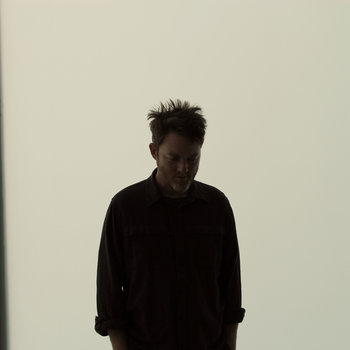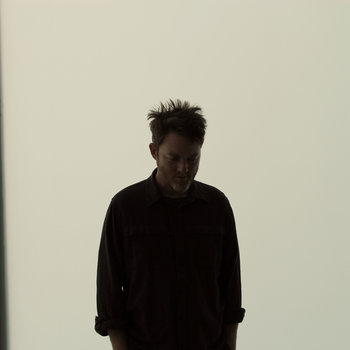 Merch for this release:
Vinyl LP
Virga I, a series of generative loop recordings Matthew Robert Cooper released as Eluvium in late 2019 and early 2020, were featherlight and slow, a study in patience. Its name almost guaranteed a follow up, and its successor, Virga II, arrived this month as a reflection of the dark, strange year and a half since the first release. "Hallucination I" opens the record ominously with a murky drone, a thread "Scarlet Hunter" amplifies with haunting, industrial echoes. But that darkness clears on the record's second half, its washed synths shimmering brighter from the stark contrast. It's an apt record for the wavering uncertainty of late 2021, an equal mix of anxiety and tranquility.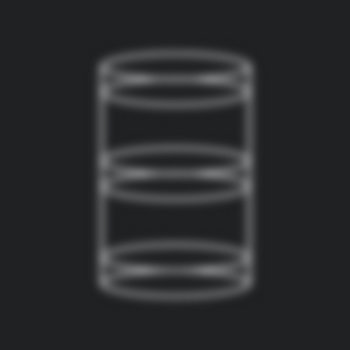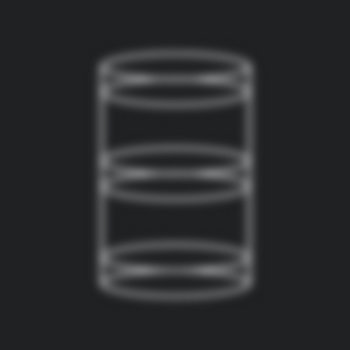 Merch for this release:
Compact Disc (CD)
At first glance, the slow stillness of ambient music seems like an odd pairing for the dynamic rhythms of jazz. But violinist Chris Jusell; saxophonist Patrick Shiroishi; pianist and percussionist Matthew Sage; and guitarist Chaz Prymek make the argument that a mournful blast from a clarinet is the perfect accent to field recordings and processed piano. Over a series of seasonally themed records, the quartet has collaborated entirely remotely to produce deeply emotive compositions that split the difference between Bill Evans and Brian Eno. Natsukashii (懐かしい) is their fourth and final installment in the series, and reflects the sweaty bittersweetness of summer's end. "Chopin Park Kite" opens the record with a field recording of children playing over delicate violin and chiming marimbas. The title of the album translates, loosely, to nostalgia, and as the contemplative jazz guitar lingers on "So Long, Champ," there's a sense of sadness that reflects the project's conclusion. "We had a close unity of brotherhood," a man recalls on the vocal sample playing over the song. It's a fitting reflection for an ambient-jazz quartet that exceeds the sum of its already excellent parts.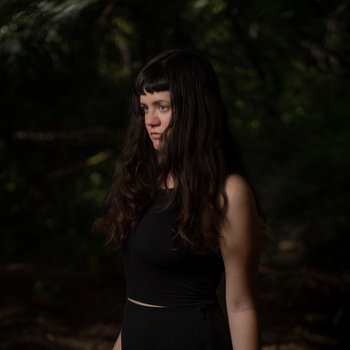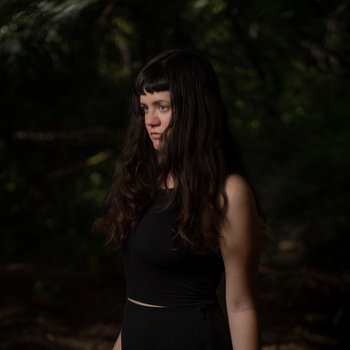 Merch for this release:
Cassette, Compact Disc (CD), Poster/Print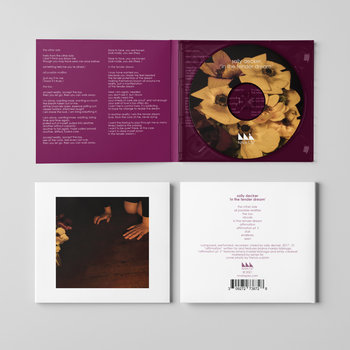 Sally Decker has a knack for wringing beauty out of the abyss. As Multa Nox, the Oakland-based composer turns the monotone resonances of drone into ever-expanding, multifaceted melodies. On her first record under her own name, she pushes her harsher tendencies further, creating soundscapes from her close-mic'd, distorted vocal recordings and the buzzing feedback generated by the process. But feedback is a tool for Decker, one she expands into its own crackling rhythm on the album's title track. Her work with fellow Mills College MFA graduates Briana Marela and Emily Cardwell, "Affirmation" and "Affirmation Pt. II," use feedback to stretch their plainspoken chants into something that feels like an eerie wellness seminar. On In The Tender Dream, Decker relinquishes control of her echoes, creating hypnotic rhythms in their wake.