BEST AMBIENT
The Best New Ambient Music on Bandcamp, October/November 2017
By Aurora Mitchell · November 29, 2017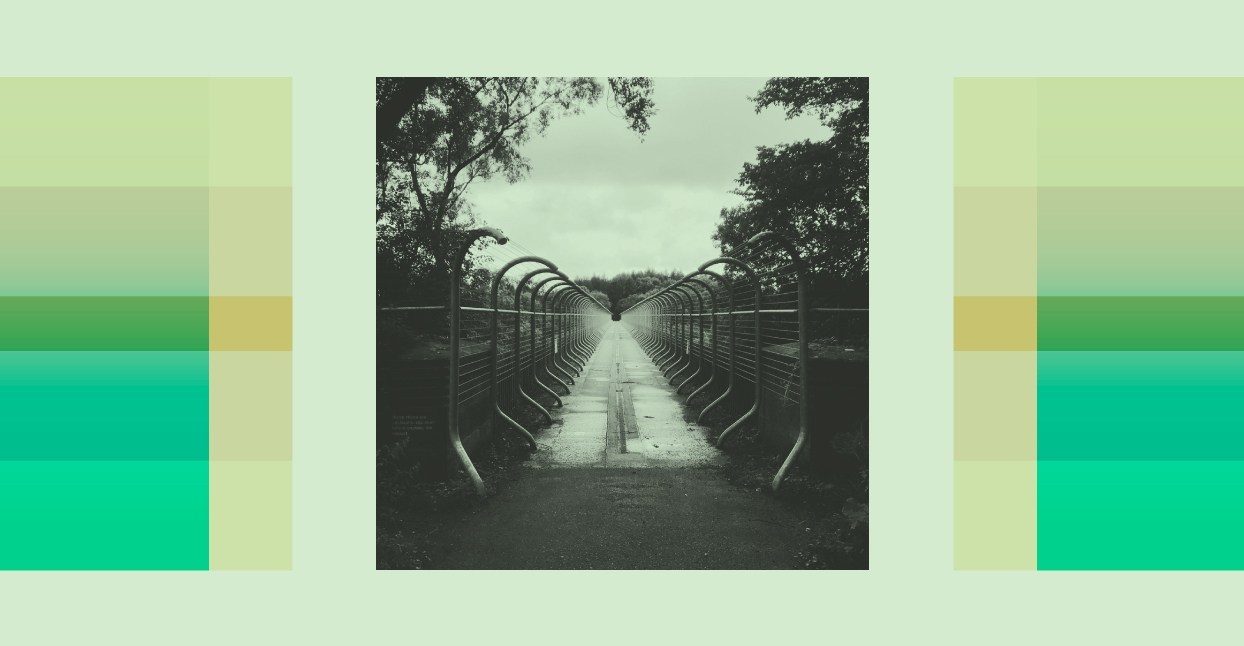 There are infinite atmospheric worlds available on Bandcamp, from the dreamy to the nightmarish, and the meditative to the deeply unsettling. These compositions often fall under the ambient umbrella, albums without words that are both thoughtful and thought-provoking in their own way. Every month, Aurora Mitchell will take you through the best ambient releases. In this edition covering both October and November, there's fluid sounds from rural Russia, dark, wintry ambient from France, and music inspired by a famous battlefield in West Japan.
.
00:10 / 00:58
Rifling through adarkah ianqu's Bandcamp discography is a truly daunting prospect; their releases span from 2002 right through to this October, when they shared six new albums. One of the Greek artist's more recent projects, the lost beggars of sahara, particularly caught our ear. It's nocturnal, heavy ambient. Opener "ancient ghosts" contains wooden percussion that twinkles unsettlingly amid thick, enveloping echo; a drone manifests nervously beneath. "She stranger needs" drags the listener further into the abyss, feedback rising from the silence as the subterranean pressure of the track adds to the tension.
Blank Embrace
Pure
.
00:10 / 00:58
Hailing from the subarctic, rural, lakeside-adjacent locality of Yessey in Russia, Blank Embrace has been sharing their music on Bandcamp since the end of 2016. Water and its surroundings often serve as inspiration in ambient music, whether it's an album's aquatic mood, or actual recorded samples of natural sounds. Pure is a particularly fluid offering; its sounds flow smoothly and continuously downstream. The Russian composer carries each idea and set of sounds with skill, holding attention through tracks that shift in very subtle ways.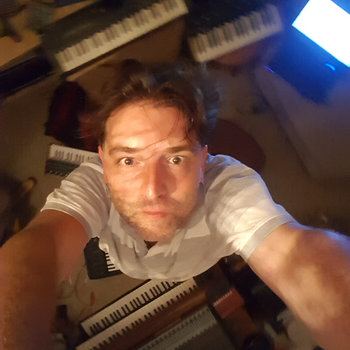 .
00:10 / 00:58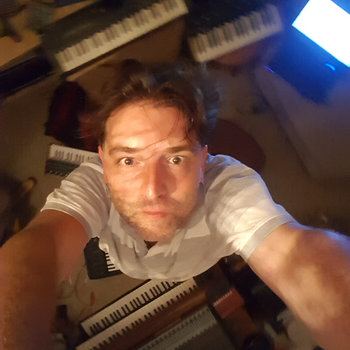 Using a variety of gear and software, Aidan Nutbrown makes music in England's capital under the name Fabersan. Perhaps in homage to Aphex Twin's Selected Ambient Works, Fabersan's latest project is a collection of music titled Selected Ambients 2017. The first track reworks the idea of Samuel Barber's "Adagio For Strings" as "Adagio For Synthetics." It has the same melancholic feel of the original, but reaches deeper into a complex emotional palette by using a variety of synth textures. Later in the record, Nutbrown works out philosophical themes and ideas in a suite, "Concresence #1-5." Piercing keys work themselves over fluid string arrangements; "Concresence #4" is narrated by Scandinavian philosopher Peter Sjöstedt-H, musing on the thoughts of English philosopher A.N. Whitehead.
This self-titled offering is the first release by French dark ambient outfit Hiemal. They describe their music as "cold soundscapes with different atmospheres," and that's certainly a fitting description. After all, "hiemal" is Latin for, essentially, "wintry." The record begins with gusts of wind blowing fiercely over forlorn melodies yielding immediate emotional impact. That howling wind continues throughout Hiemal, swirling through each track, bringing gusts of frozen tones along with it.
Chihei Hatakeyama
Maybe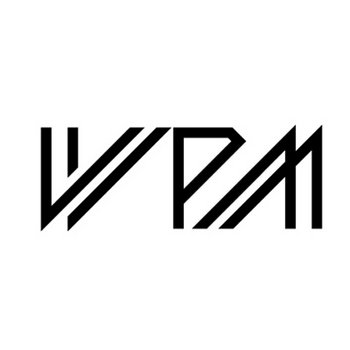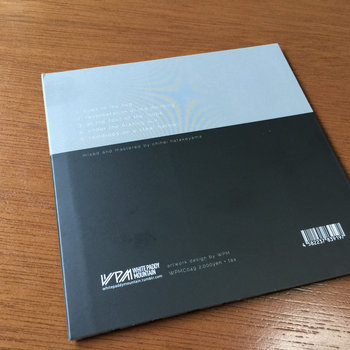 .
00:10 / 00:58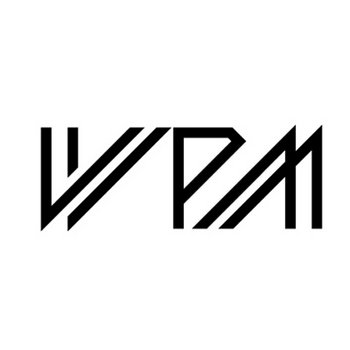 Merch for this release:
Compact Disc (CD)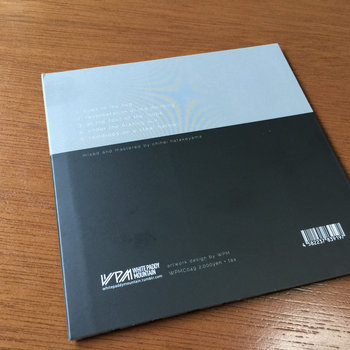 Chihei Hatakeyama makes a return to the column, continuing the momentum after his first record in 11 years, Mirage, released in July of this year. Hatakeyama recorded Maybe in early 2017, using a Fender Stratocaster and an analog synthesizer. The inspiration for the record came the previous summer, when he visited the famous battlefield Sekigahara in West Japan during a thunderstorm. Maybe alternates between lighter and darker textures from one track to the next, using the Stratocaster to produce humming drones that overlap with misty pads.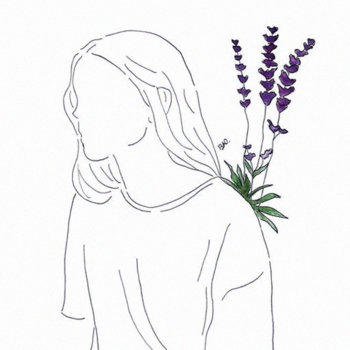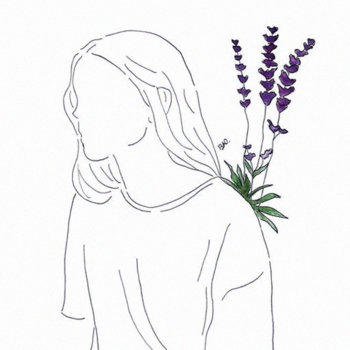 Oliviaway, from Cambridge, England, started sharing sounds with the world earlier this year. Her latest offering is ambition, four tracks of lush ambient that's tranquil and light in texture. "Oceanoftenderness" practically floats, guiding the listener through a five-minute meditation. The music on ambition moves slowly, perfect for stationary listening and for clearing one's mind. Celestial, warm tones make "your thoughts melted away" one of the standouts.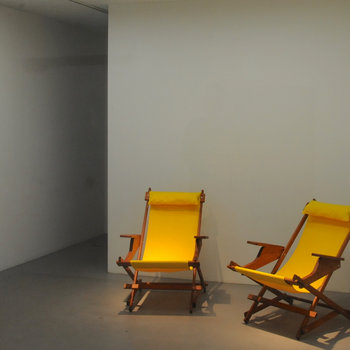 .
00:10 / 00:58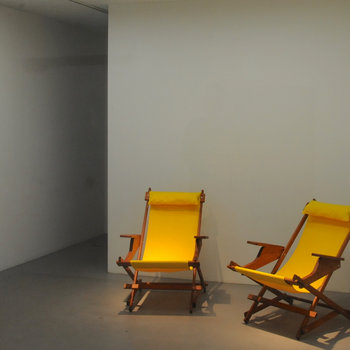 Megan Alice Clune dissects sound in different ways through her compositions, installations, and verbal or text-based scores. Her record Relating to the Immediate Surroundings of Something uses excerpts from a sound installation Clune was involved in last year. The Sydney-based artist's latest work has four passages, each of which was performed by a different Melbourne musician and recorded in the early mornings of a Thursday and Saturday, as well as an early evening recording with Lucy Cliche. These are just small glimpses into how the artists used their space at Next Wave Festival in Melbourne.
.
00:10 / 00:58
Japanese composer Hirotaka Shirotsubaki comes from the city of Kobe. His environment became an inspiration for his music—with records called myhometown and My Town being the most obvious products. His most recent record is a living calendar, a snapshot of each season delivered with his skillful instrumentation. Fragment 2011-2017 is a long, winding excursion through forlorn, delicate sounds that crackle and glow, the soundscapes expanding with the weight of beautiful pads. And he provides a particularly intimate glimpse of his hometown on "Kobe Bayside Story," an 11-minute long excursion that gracefully drifts along.
4​:​:​718 is an unusual and surprisingly physically affecting listen. It's "designed to be uncomfortable to listen to," and it is. The beginning of the record's title track is mystifying, urging the listener to try and locate a long, low, buzzing hum. It barely registers as music—but once it clicks, it's fascinating. Tickly feedback emerges in hollow bursts and moves in stereo from one ear to the other. "Sunburned shirts – tinnitus" is a screamer, with white noise wobbling and shrieking. It's certainly not the most relaxing listen, but for those who seek a challenge, this is a worthy one.
.
00:10 / 00:58
U.K. producer The Microgram's latest offering is a tour of the English county of Durham. The artwork accompanying the album is a photo that he took while he was out walking his dog in the area. Each track visits a different desolate site, exploring the nature and the architecture of the northeast. We start in the village of "Beamish," rain pattering and sad strings swelling. Next we travel through "Hell Hole Wood" and "Hownsgill Viaduct" and then finally out towards "Stony Heap."
.
00:10 / 00:58
Dimitri Velovski describes his newest project as, "late night, early morning, melancholy city vibes." The Day Of The Sun/That Which Never Was perfectly captures the transition from the darkness of the late evening into the bleary-eyed morning, with the sun laying low in the sky. It provides a soundtrack to those early morning contemplative thoughts, when you're still awake from the night before or had a sleepless night and are reassessing things as the sun rises.
San Francisco-based producer Marc Kate reflects on the relationship between politics and music, often using descriptions for his releases to track the political climate at that moment in time. His latest project works with incredibly bleak source material. Kate scoured the music of the far-right, focusing on National Socialist Black Metal. As the album notes put it, "Deface doesn't merely invert its source material, changing it from barbaric bombast to Pollyanna pretty. Instead, it's dolorous—it mourns. Kate's musical reaction to this troubling political moment resonates with a sense of loss, and reflects on the work that lies ahead if the culture is to move through and forward." Kate manipulated and twisted this music beyond recognition into moving, spacious ambient compositions, finding the humanity in the hateful.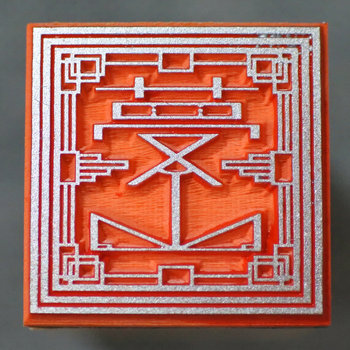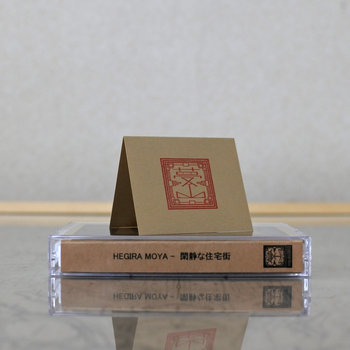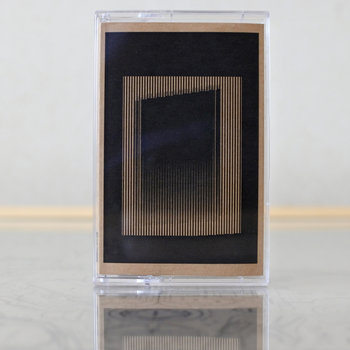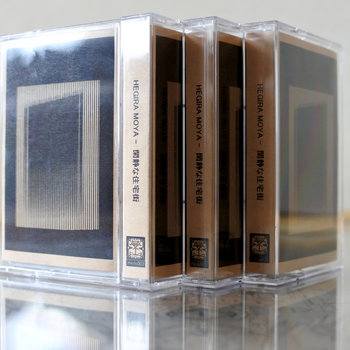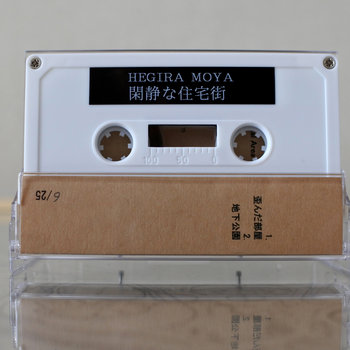 .
00:10 / 00:58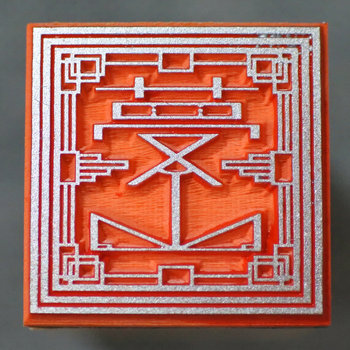 Merch for this release:
Cassette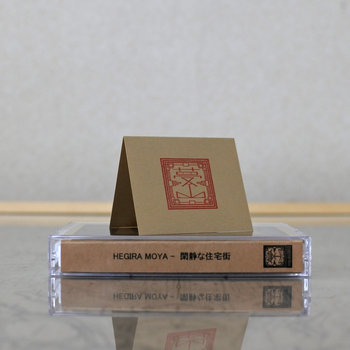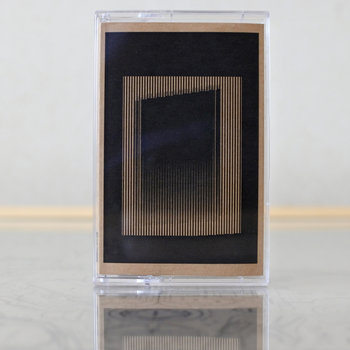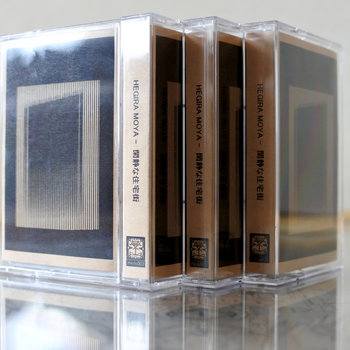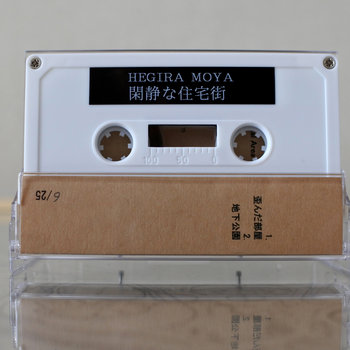 Muzan Editions is a new label based in Nara, Japan, and their first release comes from Tokyo resident Hegira Moya. This is his second record, following 2015 debut Sway, released on Intake Tower. 閑静な住宅街・Quiet Residential Area creates a palpable atmosphere, with the echoing of electric guitar and muffled field recordings. "Lowline" transports us to the underwater realm, bubbles rising to the surface in hollow, low pitched pops. Suddenly, towards the end of the track, glorious, heart-wrenching strings lift the listener above ground and into beautiful pastures.
.
00:10 / 00:58
Sun An makes gently-arranged, blissful ambient music from their home in California. Drawn-out guitar tones layer beautifully over one another, and piano strokes linger forlornly. A cloud of echo surrounds each of the tracks that make up L.A. Sandwich, adding a warm atmosphere, but not oversaturating the delicate bends in sound. There's a quiet rumble to Sun An's music, a constant sense of movement that makes tracks at 12 and 16 minutes long feel like no time at all.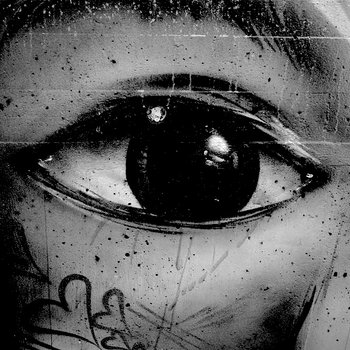 .
00:10 / 00:58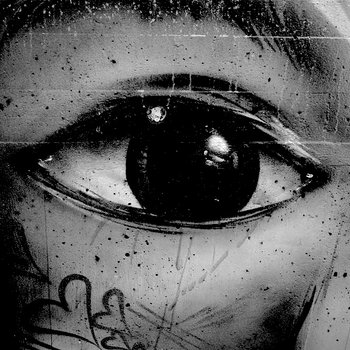 Creating from the river city of Drammen in Norway, Imphepho only started sharing music on Bandcamp in June of this year, and now has two releases to his name. The first was a collaboration with Japanese composer Akito Misaki, who also masters all of his music. Reflections continues Imphepho's journey—overwhelming, rumbling pads clash with reverbed vocal clips to emotional effect. Someone whispers "open your eyes" into the ether on opener "on reflection." The tension between the angelic and the demonic is perfect here, often plunging into eerie territory just after a luscious, warm passage.
-Aurora Mitchell