BEST AMBIENT
The Best New Ambient Music on Bandcamp, October 2018
By Aurora Mitchell · October 18, 2018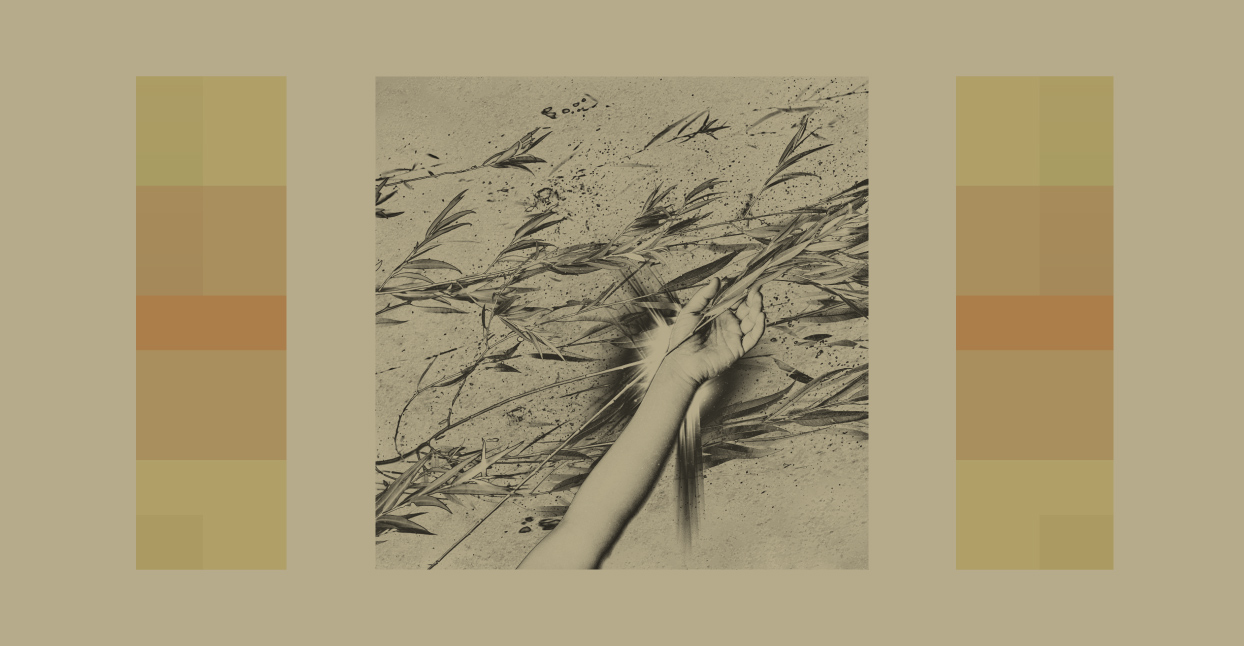 There are infinite atmospheric worlds available on Bandcamp, from the dreamy to the nightmarish, and the meditative to the deeply unsettling. These compositions often fall under the ambient umbrella, albums without words that are both thoughtful and thought-provoking in their own way. Every month, Aurora Mitchell takes you through the best ambient releases. In this edition, there's stunning trumpet solos from Romania, an unsettling and powerful ambient opera, and field recordings from Tbilisi.
Petre Ionutescu & Daniel Dorobantu
Cartea De Piatra
In 2010, Petre Ionutescu and Daniel Dorobantu first collaborated on a track titled "Neochat," a beautiful piece of electronic music that featured a stunning trumpet solo from Ionutescu. Eight years later, they've linked up for a proper full-length that showcases Dorobantu's crisp sound design and Ionutescu's remarkable horn playing. A sublime LP, Cartea De Piatra situates the latter's trumpet against the musical smoke and mist created by the former's dreamy electronics; the brass is in turn buttressed by fluttering piano scales to beautiful effect on songs like "Cuvantul Din Marile-Timp" and "Adie Mirlin."
New York-based composer Still Life, aka Daniel Fine, has issued a handful of releases over the last few years; his music is reminiscent of both English avant-pop/classical group Penguin Cafe Orchestra and modern classical artists such as Nils Frahm. A joyful, piano-driven work, his new, self-titled album is a particularly fantastical affair. The ascending piano scales on "certain shades of light" are swathed in delay so that they seem to hang in the air, accompanied by the sound of the piano player's arm rustling in the background. Elsewhere, the human touches and urban white noise on "forest park / debaulviere" and "still with you" paint an intimate, almost spiritual portrait of Still Life's home city; at one point on the latter track, he juxtaposes a plaintive vocal sample ("I hear you, still with me, still with me") with the roar of a plane taking off. This theme carries over to "(it no longer exists)," where a different voice muses, "Streets and buildings are haunted, still searching for the truth." Such mid-song monologues, of which Still Life has many, typically accompany abrupt dynamic shifts that strip the music down to its rudiments: spoken word, ambient noise, and profound longing.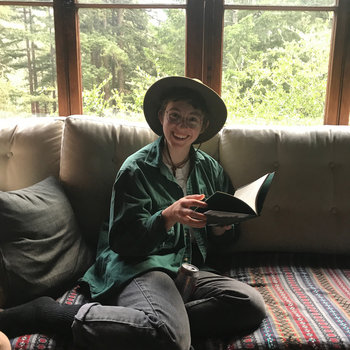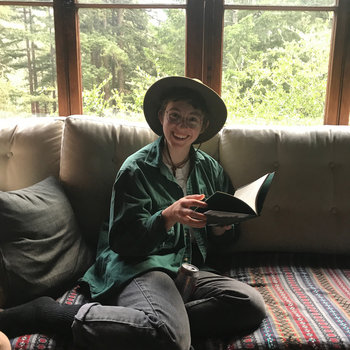 Merch for this release:
Cassette
When California synthesist Emily A. Sprague released her debut record Water Memory in the winter last year, she quickly found herself praised by critics as one of ambient's most intriguing rising artists, an expectation she meets on her rich follow-up Mount Vision. Textural highlights abound in "Huckleberry," where ASMR-tinged tapping meets sticky synth melodies, surrounded by ricocheting frequencies, and in "Piano 1," where warped effects imbue the cascading keys with a slick, digital sheen. There are a lot of smaller details to delight in, too, from the discordant plink of piano keys being pressed down on "Piano 1" to the exotic birds squawking in the background on "Piano 2 (Mount Vision)."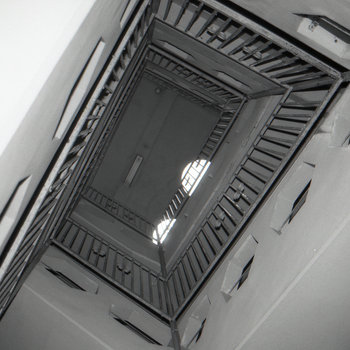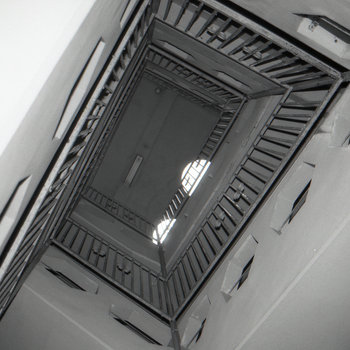 Merch for this release:
Cassette
When he's not at work at his day job as a a bioethics researcher and translator, Nara, Japan resident Joshua Stefane makes ambient music as Endurance. Celestial Governors is his latest cassette; it begins with the shuffle of human movement loudly passing over a slowly swaying drone. As Side A builds, the compositions become more transcendental—incorporating tinny bird songs with celestial production full of echo and reverb, as if it was recorded on an organ inside a church. It was made using the Teenage Engineering OP-1 synth, a popular piece of gear in ambient (used by previous column inclusion Michael Hix, in fact). The birdsong is clearer and less processed-sounding on Side B, but is masked by field recordings suggesting scuttling and tapping motions; it's all buried within cavernous drone passages, for a haunting atmosphere.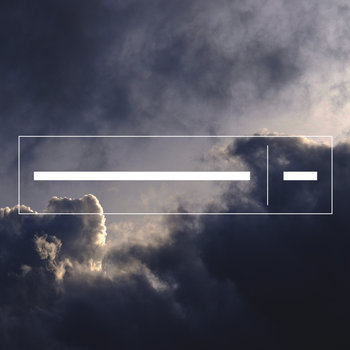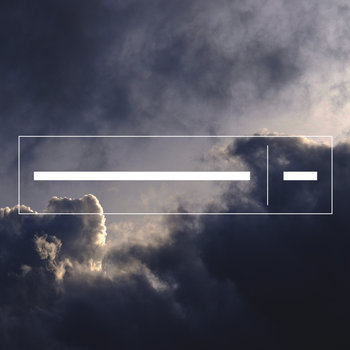 Merch for this release:
Vinyl LP
The Moment Just is part of a sound installation by Georgian artists that aims to blend sound and architecture, showcased at Museum Angewandte Kunst in Frankfurt. For their part, Irakli & Zesknel enlisted local artist Rezo Glonti to create field recordings around Tbilisi, which provided the basis for the record to "to create something unique and true to the city," per the statement on the album page. The main two tracks on The Moment Just are sub-bass heavy, abstract compositions that have an aquatic sheen. There are splashes of water heard on "The Moments Just," connecting to the album's artwork of a person diving towards a bed of water just out of sight. The lead track merges choral waves with the piercing sounds of water droplets shifted up to a high pitch, laid atop galloping sub-bass for a deeply atmospheric piece of music that almost feels like the quieter nocturnal movements of a city. The B-side works with a similar sound palette bent into subtler shapes, the sub-bass taking on a sluggish, continuous drone; the melodic elements of the track are more delicate and minimal. Digital bonus "Evening Prayers" maps the sounds of the city in a more overt way, almost entirely led by the different textures of local footfall and voices from environmental field recordings.
Merch for this release:
Vinyl LP
French composer Mayerling's latest record starts with a brooding post-rock intro that combines droning guitar passages with melancholy piano. Following that is "Ganzfeld Effect," with slippery abstract rhythms that act as the bedrock for chugging chimes and frosty synth squelches. "Bright Days" recalls the experimental, spacious atmosphere of Berlin-based dance music label Cómeme with slowly evolving, densely textured production that feels akin to the sludgy chug channeled by artists such as Borusiade and Lena Willikens. Though largely devoid of the vocals featured on Mayerling's past work, the record offers a few retrospective moments, like the intro to "Only These Echoes," an emotional, albeit brief bridge to Mayerling's previous recordings.
Merch for this release:
Cassette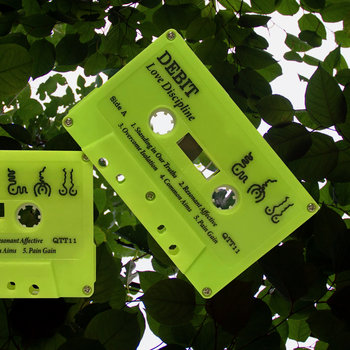 Billed as a "five-part ambient opera," Love Discipline marks the second full-length from New York artist Debit. These pieces may not contain audible vocals, but between the murky, rumbling percussive textures and grandiose synths, there's an operatic fullness to them nonetheless. Debit pulls together desolate, nocturnal sounds in minor keys, using synthesis and digital orchestral interpretations of strings and percussion, and then layers them tightly, giving the compositions a dizzying, amorphous effect; it's often difficult to pick apart the separate sounds comprising the album's first three suites. The final two songs, "Common Aims" and "Pain Gain" play out more spaciously, their intense crackling noise and hollow drums providing a breath of fresh air after the tense and unsettling atmosphere of the rest of the album. Keeping in line with opera's romantic tradition, Love Discipline was inspired by the work of Erich Fromm, the German social psychologist perhaps best known for "The Art of Loving," an essay which framed love as a skill to be honed in the same way that artists work to achieve mastery of their given tools.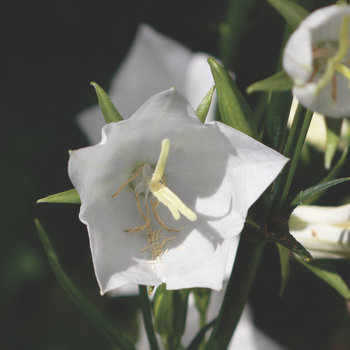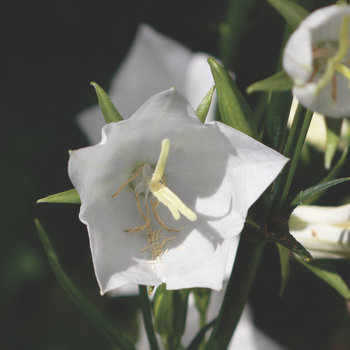 Merch for this release:
Compact Disc (CD)
The moment the incandescent piano keys are introduced in stereo on opener "Neroli" on Ecce Homo, Istanbul-based artist Ipek Gorgun's latest album which she created to reflect upon humanity in all of its aspects, is immediately captivating. Gorgun contrasts light, soft sounds like those keys with dark, ominous atmospheres created through gnarled low end. Any sign of sweetness, briefly channeled through mesmerizing, gleaming synths on tracks like "Tserin Dropchut" is immediately distorted and warped with snarling noise. Throughout the album, Gorgun folds in several spoken word samples, most haunting on "Bohemian Grove." The track collages various American voices reporting on the Californian secret society Bohemian Grove, an annual private gathering of some of the world's most powerful men. (Many of these are vocal clips from "Dark Secrets Inside Bohemian Grove," by disgraced conspiracy theorist and supplement salesman Alex Jones.) It's the most overt reference pointing to humanity's destructive capabilities; the darkened and somber tone of tracks such as "Afterburner" also point to this perspective.