BEST AMBIENT
The Best New Ambient Music on Bandcamp, February 2018
By Aurora Mitchell · February 27, 2018
There are infinite atmospheric worlds available on Bandcamp. From the dreamy to the nightmarish, and the meditative to the deeply unsettling, these compositions often fall under the ambient umbrella. Albums without words that are deeply thoughtful and thought-provoking in their own way—these releases come from all corners of the globe. Every month, Aurora Mitchell will take you through the best ambient releases. In this edition, there's music inspired by the return of Twin Peaks, field recordings of seagulls in the center of Warsaw, and Japanese ghost stories in musical form.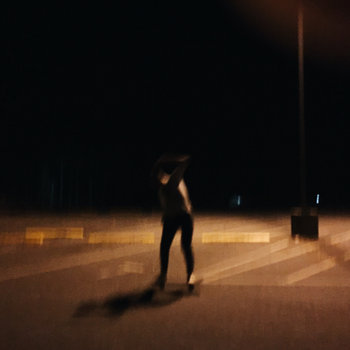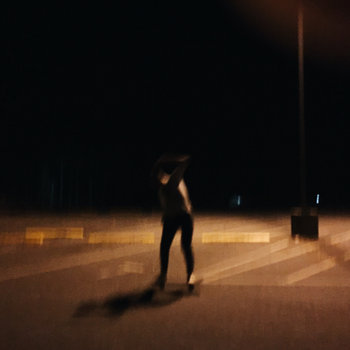 Hevel have been making calming ambient music from their home base of South Carolina since the spring of last year. Their latest, four-song EP, is full of sleepy-eyed sounds that drift by leisurely; reverb-drenched guitars and twinkling synths give their music a warm, comforting glow that is engrossing; this is music made for relaxation.
Aairria are known for maing creepy, subterranean ambient and drone, but on their latest release, they branch out in a different direction. Automatic Listening I is an hour long field recording of seagulls cawing in the band's home city of Warsaw. While the sound of seagulls is fairly common in America, it's unusual to find them screaming in the middle of downtown traffic in Warsaw. The loud, sharp sound of the birds' caws intermingle with the noise of passing cars and gusts of wind.
Ashot Danielyan is a pianist and composer who lives in Moscow and makes classically dreamy ambient music. Utopia 2304, his latest project, is cloudy and foggy, showcasing Danielyan's work on the piano. Reverb-laden notes glow softly through most of the project's tracks. Danielyan constructs his songs for maximum emotional impact: the way the piano gently rises and falls in "Flying Moon" and "The New World" is as warm as a contented sigh.
CHAM was one of the first artists to be featured in this column, with their beautiful debut EP Land #1. Half a year later, they return with a single that's every bit as sparkly and playful as its predecessor. There's still little-to-no information to be found about the artist behind CHAM, which is a shame; it would be lovely to know a little more about this talented Japanese composer. Wooden percussion chirps above the gentle sound of running water on "PAS." The flipside, "SCOL," is slightly faster-paced and busier, which CHAM deploying an instrument that sounds like a digital cricket chirp between a lacy array of dreamy xylophones.
Meitei / 冥丁 is a producer from Hiroshima, and Kwaidan / 怪談 is one of four releases that Meitei / 冥丁 has uploaded to Bandcamp in the last month. "Kwaidan" is a transliteration of kaidan, which are Japanese ghost stories, notably memorialized in the 1964 horror anthology film. Off-kilter percussion and growling vocals are spliced between reversing and glitching tones, and Meitei / 冥丁 periodically speaks over his beautifully strange music in his native tongue. Kwaidan / 怪談  is markedly different than some of the ambient music that has been coming from Japan in recent years—it's darker and weirder, befitting its theme.
Tatsuya Shimazaki
in my
Tatsuya Shimazaki is a composer making light and gentle music from his home in Japan. His songs mostly consist of minimally arranged piano workouts, which he occasionally augments with reverb-laden strings. In my is his latest record; its 10 tracks are soft on the ears, and follow similar technical themes throughout, all of them showcasing his dexterous skills as a pianist.
-Aurora Mitchell