BANDCAMP NAVIGATOR
Bandcamp Navigator, October 2022
By Robert Newsome · Illustration by Jim Stoten · November 01, 2022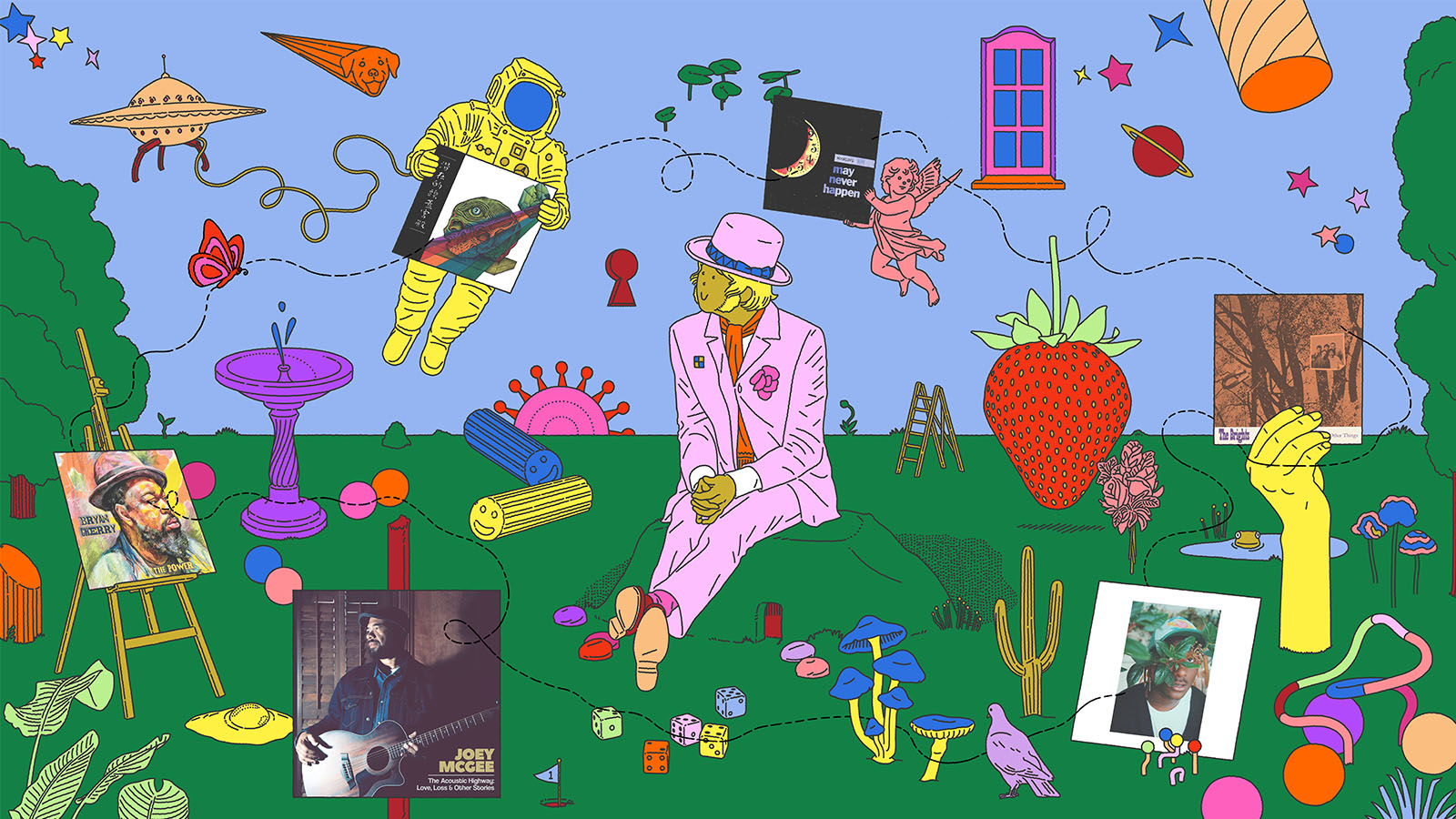 Hello again. Recently, I got a new stereo receiver for my house. It was time. The one I had before was over 20 years old and sometimes you had to hit it with a hammer to get it to work. We kept the hammer on a chair by the record shelf; it's back in the toolbox now. Nothing really sounds all that different, but it's been nice listening to music without a hammer in my hand. Here are some of the first records I listened to in my new hammer-free environment.
Merch for this release:
Cassette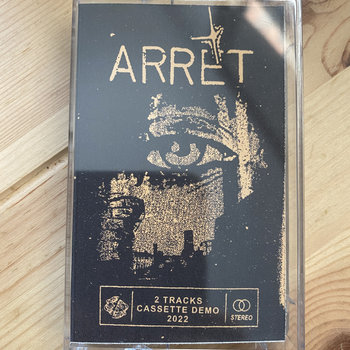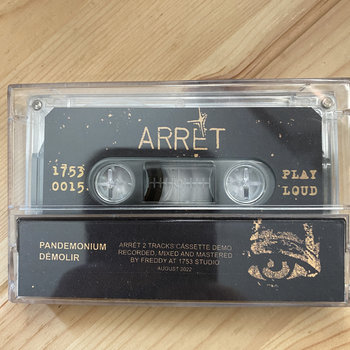 An opening bass riff reminiscent of the one from TSOL's "Property is Theft" starts this two-song demo off strong. In just a moment business picks up, the rest of the band joining in and kicking up some death rock-inspired sounds. Then, after about a minute, things grind to a halt. It's almost as if the band is taking a collective breath before starting up again, this time at full speed. That energy continues into the second track "Démolir." Buzzing guitars with shrieking solos, pogo-ready drum beats, vocals heavy with reverb: it's a perfect mixture. The punk/goth borderlands have yielded some fascinating artists. There's the aforementioned TSOL, Spain's Parálisis Permanente, UK legends The Mob…the list is definitely a long one, and you can confidently add Arrêt's name to it. The only thing bad I have to say about this demo is that there's so little of it. I can't wait to hear more.
There's plenty of #distortion on that Arrêt demo. There's plenty of distortion all over Bandcamp, regardless of genre. For our next stop, we're going to take a look at a compilation of artists using this effect in creative and artful ways.
Merch for this release:
Compact Disc (CD)
Modern electric guitar usage ranges from the straightforward to the nearly unrecognizable, and this continuum is fully represented on this compilation of electric guitar sounds, experimental and otherwise, from Japan. Opening with a tranquil and meditative raga-inspired piece from the legendary Mitsuru Tabata (Acid Mothers Temple, Boredoms) things slowly grow darker and more ominous, building to the album's centerpiece, the distorted, plodding drone of Aoki Tomoyuki's nearly 11-minute "Sweet Sister." It's a piece that almost hypnotizes with its mid-paced, low-end thrum, only to shatter the reverie with piercing improvised solos. The discord continues with the thick, sludgy noise made by Aural Fit on "Excuses of the Powerful." Overall, compliments are due not just to the performers on this album but to whoever sequenced these tracks. Even though they're from seven different artists, they act together as a single work, one that expertly builds and releases tension. Tetuzi Akiyama's album-closing "Retoxification" ends with a sustained distorted hiss, the electric guitar making what sounds like white noise played through an airplane's propeller. It's harsh, to be sure, but it's also somehow cleansing, a brutal mental reset after a deep exploration of the near infinite possibilities offered by the same instrument.
Subliminal Skull Palace was released by Utech Records from #Milwaukee. That city is home to a wide variety of musicians, including our next artist.
Merch for this release:
Compact Disc (CD)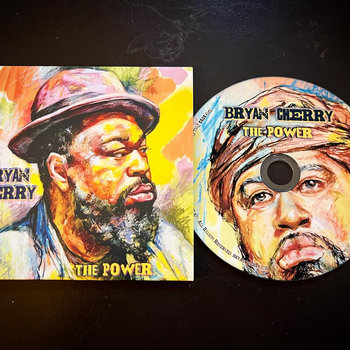 Bryan Cherry's voice is huge. It fills the mix, establishing itself instantly as the focal point of these songs. It's elastic, emotional, soulful, and capable of nuance. The opening R&B-flavored "Yes, We've Got It" features Cherry's powerful vocals weaving their way around an electric-piano led accompaniment, resulting in a smooth, memorable start to this three-track EP. The second track, the Southern-rock-tinged "You've Got," shows the capabilities of Cherry's band, especially when they lock into a tight staccato groove on the choruses. EP closer "The Power" brings to mind the work of "Big Al" Downing. Although Cherry's work isn't straightforward country music like Downing's later work, Cherry, like Downing, brings R&B sensibilities across genre lines, resulting in a fresh take on tried and true sounds. Cherry's previous EP, April 2022's Trainwreck, is maybe a more obvious exploration of his own country influences. The Power, though, is a step forward in the evolution of Cherry's sound.
It shouldn't be unexpected to see Bryan Cherry using the #R&B/Soul tag. It's also a convenient passageway for us to jump to the other side of the planet and check out an Australian artist with a different take on this sound.
Merch for this release:
Sweater/Hoodie, T-Shirt/Shirt
Calling your record Human when it's mostly devoid of analog sounds is a bold decision, but here, it completely works. Among the rumbling basslines, stuttering drum machines, and airy synths, Anieszka's voice provides the titular element. The electronic sounds you hear are, as with most modern pop music, heavily produced, but her voice is the focus here, grounding these tracks and providing a focal point—endowing them with, well, humanity. It's a voice that's multi-faceted, capable of a breathiness that fades into the accompaniment as well as a boldness that envelops the mix, giving a sense of strength and surety without being ostentatious or overpowering. All of the songs on this album wisely give Anieszka's vocals room to shine, but "Senses," with its sparse, sparkling backing track, is the album's best showcase. But Human is a work best taken as a whole. It's an album that elevates, with its bright, buoyant sounds. The album's notes state that these songs "focus on healing and acceptance," and you can practically feel the positivity radiating from them.
Anieszka is based in #Sydney, a town we've visited before, and one whose musical contributions will undoubtedly bring us back again. This time around, we'll focus in on some indie pop sounds.
Merch for this release:
Cassette
If I didn't see the release date and the hometown of the band right in front of me as I type this, I would have thought this was a forgotten late '90s/early '00s record from the Elephant 6/Kindercore Records scene. These simple, energetic folk-tinged pop songs would fit in comfortably alongside bands like Masters of the Hemisphere, Marshmallow Coast, and the early works of of Montreal. The lazy summer afternoon sound of "Underneath the Water Tower" is brilliantly enhanced by the addition of a plaintive steel guitar, adding a lonesome tone that echoes the song's lyrical sentiment, embodied in lines like "Sometimes I get lost in the places I used to go." "Faces" bears the influence of the quiet moments of artists like Winnipeg's The Weakerthans. The vocal harmonies on standout track and album closer "Blue Wind" are beautiful, adding depth and texture to the instrumentation, which includes tastefully minimal synths and woodwinds. Eventually, the track builds in intensity and volume (while never becoming too intense), providing the perfect bit of closure to an excellent record.
The #jangle tag is filled with pop music from all over the world, but we're going to use it to move not just from Australia to Ohio, but also over 30 years back in time.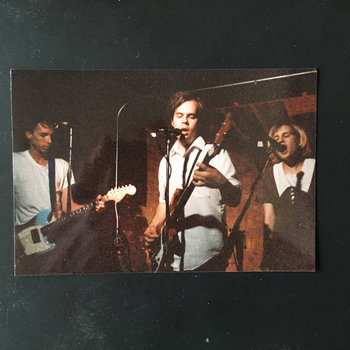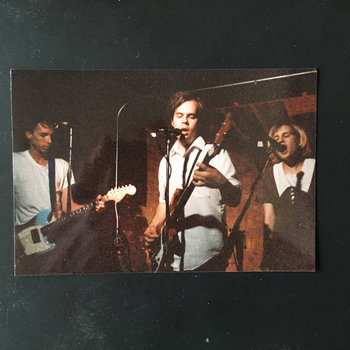 Merch for this release:
Vinyl LP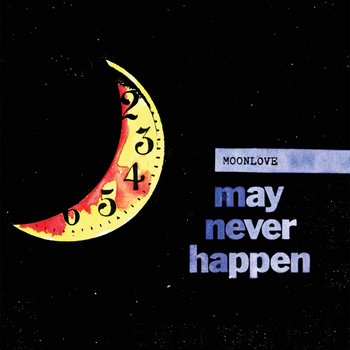 Originally released in 1985 in a cassette-only edition of 25 copies, this historical indie pop document has been given new life through Portland's Concentric Circles label. The recording itself is a bit rough around the edges, but instead of being a limitation, this raw element adds to the appeal of the music. May Never Happen is a 10-song album of light, brittle pop gems predating a later scene that would use the same sound. It's difficult to hear tracks like the gentle, shimmering "All Your Mysteries" and not think of Tiger Trap. The switching of lead vocal duties between the band members adds an element of variety to these tracks as well, each track creates a bit of anticipation as to which vocalist will show up. You can hear the influence of Jonathan Richman in several tracks here, which feature somewhat monotone vocals over straightforward guitars. "Triangle" shows a Camper Van Beethoven influence, adding a violin to the standard guitar/bass/drums indie pop configuration. Documents like this are important. They provide evidence of bands and scenes that would almost certainly have been forgotten otherwise. May Never Happen is, without question, a work that deserves to be remembered.
There are a few places out there named #Kent, a neat trick allowing us to use that tag to move from '80s pop from Ohio to modern hip-hop from the Pacific Northwest.
Within the first 60 seconds of album opener "Quick Pick," you can hear a difference from 2021's Don Code. The beats (provided here by producer Bean One) are busier and more layered. You may think that this more immersive backing would detract from Don Dishes' lyrics, the main focus of these tracks, but thankfully, this isn't the case at all. Instead, this gives his words a broader landscape to stretch out in and bounce off of, and generally creates a more playful and inventive mood across this album. On "True Lie," for example, Dishes' rapid fire syllables cascade through a rumbling beat accented with keening laser sound effects, as barely discernible chant-like vocals loop just at the edge of comprehension. These are succinct compositions, rarely breaking the two-minute mark. Never overstaying their welcome, Dishes and Bean One show up, make a bold statement, and fade out.
The #vibes tag is one that I don't think we've explored before. All music has it, but few artists use the tag. That's fine with me, as it helps narrow our search.
The latest from Irish hip-hop/neo-R&B artist Godwin. is, to use an old Simpsons joke, a land of contrasts. The production is incredibly busy, relying heavily on '90s garage/drum & bass beats that constantly transform, shifting from a breakneck pace to a slow crawl right in the middle of a song. Over these beats are layers of effected vocal samples, synth beds, melodies and soulful, earnest vocals. It sounds like a lot, and it is. But somehow, Godwin. performs a spectacular magic trick, taking what may sound on paper like utter chaos and making it smooth and relaxed—"chill," as the youth say. It's a stunning achievement. The currents and waves Godwin. creates give the listener something to float on rather than become submerged in. Godwin.'s previous work shows a penchant for playing with the concept of "genre" and that continues here. This is, at its heart, a drum & bass record, but it's unlike any I've ever heard before.
Godwin. is based in #Ireland, along with our next featured artist—one who has been making music for some time now and has finally got around to releasing a solo album.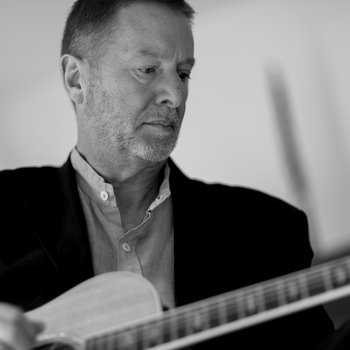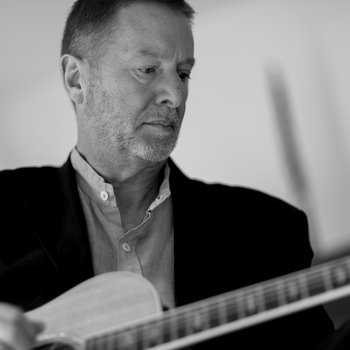 Merch for this release:
Compact Disc (CD)
The debut solo album from singer/songwriter/multi-instrumentalist Tony Tyrrell took a long time to show up. Tyrrell's been making music for decades, from his time in the folk rock outfit The Afternoons to his work as an orchestra member or a horn player. Here, though, he confidently takes the spotlight. These 11 tracks are focused, finely crafted, country-tinged compositions rich in heartfelt emotion. On "Mocking Bird," a growling guitar and haunting organ underscore a tale of betrayal, with lyrics given additional punch by beautiful vocal harmonies from Chanele McGuinness. The album stays mostly in the slow-to-mid-tempo area, and these lower BPMs give Tyrrell and his band room to stretch out; to explore emotional moments. It doesn't stay there forever, though. "You and Me and Nobody Else" takes off from the first second, driven by rattling guitars and a propulsive bassline, delivering a shot of adrenaline that lasts much longer than the song's 90 seconds. Conviction is a finely constructed work from an experienced musician with a clear artistic vision.
The #folk influences in Tyrrell's work are clear. It's also clear that folk has a huge influence on country music. Our final stop this time around is with an artist who leans more heavily on the "country" end of that spectrum and his stripped-down latest release.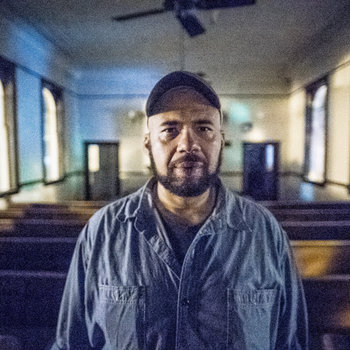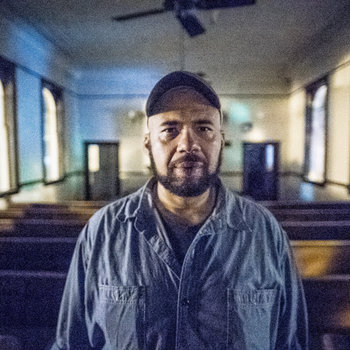 Merch for this release:
Compact Disc (CD)
Five years ago, Joey McGee released Terlingua Taproot, an album that showcased not only McGee's songwriting skills, but an extremely talented band. It's a great record, one that blends country with soul, folk, and even a little zydeco. Now McGee returns, alone, with a very different record. Every sound on The Acoustic Highway is made by Joey McGee, his harmonica and his guitar. It's an intimate experience. You can almost hear the sound of the room these songs were recorded in. It's powerful; almost overwhelming at times. On the moving "Honeybee," McGee's lyrics detailing, in part, his father's experiences in the segregated South are given more immediately through this delivery. It's the difference between listening to someone sing a song and having the song sung directly to you. Among McGee's original compositions are four cover tracks, including an album-closing version of Townes Van Zandt's "Pancho & Lefty" that's an absolute must-hear for anyone with even a passing familiarity with the original.
Another trip around the globe is complete, and we've found quite a bit of new music along the way. As always, this is just scratching the surface. I'll never stop being amazed at just how much amazing music is out there waiting, and I hope you'll come listen to some with me again soon.