BANDCAMP NAVIGATOR
Bandcamp Navigator, October 2020: From A '90s Alt-Country Classic to New Australian Pop Punk
By Robert Newsome · October 07, 2020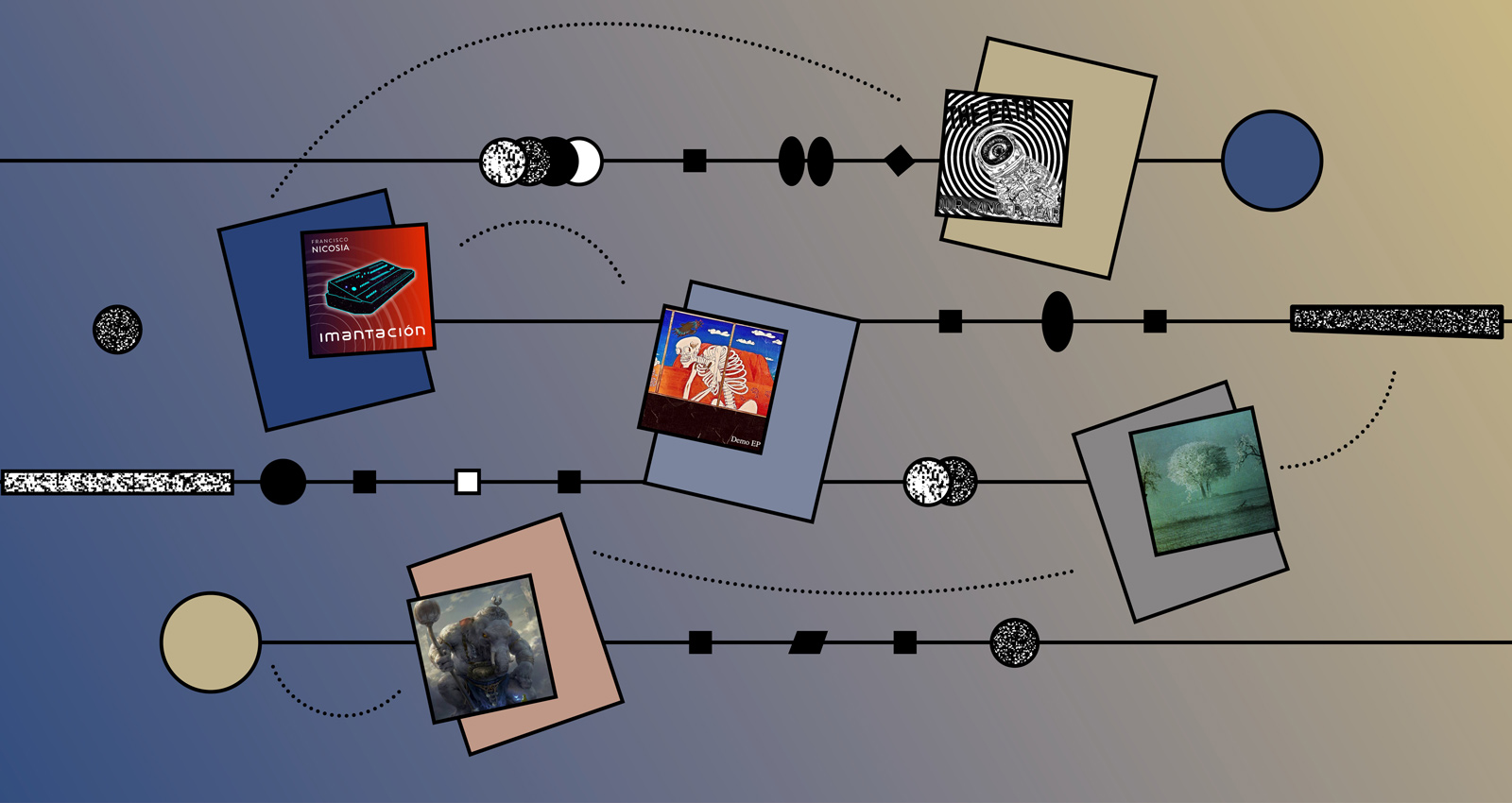 Bandcamp Navigator is a column dedicated to a fan favorite Bandcamp practice: tag-hopping. Each month, Robert Newsome selects an album from Bandcamp's homepage, and follows the tag at the bottom of the album page to uncover a world of musical discoveries. 
Nostalgia is a heck of a thing. Like any indulgence, too much of it can be unhealthy; but in the right amounts, it has its benefits. For one: it's easier to see where you're going if you pay closer attention to where you've been. (Or something like that.) You can't only listen to new music all the time—occasionally, you've got to reach back to some old favorites. That's exactly where we're going to start our trip this time: A personal favorite from 1996.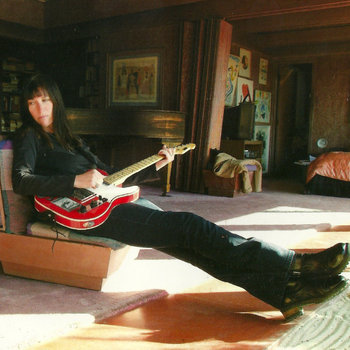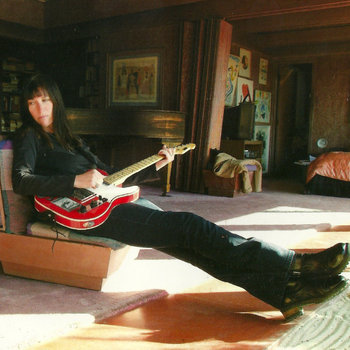 Syd Straw's second album, full of country-rooted songs that lament lost love, has a warm, expansive sound that perfectly showcases Straw's versatile, emotive voice. Although this record has more than a few moments that display the strength of Straw's band, it's in the quieter songs that the full power of the songwriting shines. The opening lines of "Love, and the Lack of It," allow Straw's soft, breathy voice and simple instrumentation to paint a clear picture of the loneliness, longing, and anger that's central to this song. (The latter is exemplified by a fiery guitar solo that appears during the track's closing moments.) The sparse, haunting "Black Squirrel" manages to be simultaneously endearing and menacing. Over two decades after its original release, War and Peace has lost none of its charm and strength.
Syd Straw lives in #Vermont, a state with a vibrant and exciting hardcore scene. Our next release is an 2016 release from one part of that scene…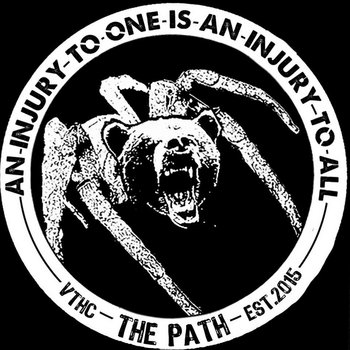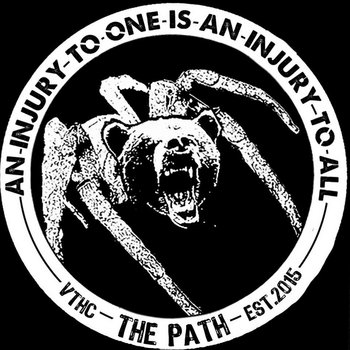 Merch for this release:
Compact Disc (CD)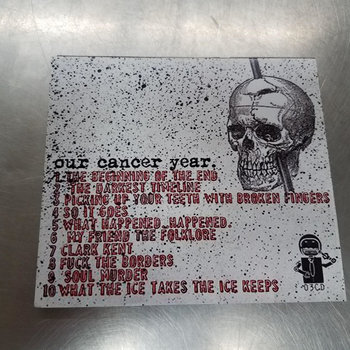 The debut release from The Path is a furious gut-punch of a record. Chaotic, raging, and visceral, these short, fast bursts of rage and passion are attention-grabbers right from the start. But it's not all blazing speed: The Path know when to cut the tempo for a breakdown, and when to let the intensity build back up to a boiling point; but it's never long before they drop you right back into a light-speed, Negative-Approach-style hardcore attack, one that's accompanied by throat-shredding vocals (provided by Jon, a veteran of Long Island hardcore bands Contra and the Solidarity Pact). Vermont may be widely known for its tranquil scenery and colorful autumn foliage, but The Path are proof that Vermont hardcore is a force to be reckoned with.
Decades after its birth, #hardcore punk continues to be an immediate and vital genre. There are scenes all around the world, each with their particular aesthetics and sound. For our next release, we're going to take a listen to a compilation documenting a fascinating scene in Argentina.
Various Artists
Generación Explicita Vol. 1
There's something exciting happening in Buenos Aires. The city's hardcore/DIY punk scene should be on your radar if you care even a little about this kind of music. From Generació Explicita comes this compilation, a snapshot of this vibrant scene in mid/late 2020. Standouts include the furious D-beat influenced "Visión Espectral" from Veneno, the sinister growl of Farmaco's "Todo Muere," and the short, sharp shock of Talacactus' "Lugar Común," a track that makes it clear that more hardcore bands should put hand-played traditional percussion up front in the mix. The B.A. scene's not all ferocity and speed. This compilation also includes shoegazey indie-pop in the form of a live recording of Playa Nudista's "Helados," and the synth-punk insanity of the (essentially Google-proof) WWW's "Virus Negro Digital." The "Vol. 1" at the end of this compilation's title gives the hope of many more volumes to come documenting the thriving, fascinating scene in Argentina's capital city.
The bands on the Generación Explicita compilation are, as we know, mostly from #Buenos Aires. But as you probably also know, there's way more going on musically in that city than punk and hardcore. Our next featured artist also resides in Argentina's capital city.
If you're in the mood for pure unadulterated modular synth bleep-bloops, but you've worn out all your Klaus Schulze and Peter Baumann records, Argentinian composer Francisco Nicosia has the solution. Imantación begins with the floating, spaced-out sounds we might expect, but as the album progresses, new elements slowly coalesce from out of the cosmos. "Abejor AB" introduces a jaunty melody, lending a pop sensibility to a bubbling foundation. "Minimal City" brings some drum machines to the party, infusing the sound with a strong Italo disco influence. The album wraps up with the powerful "Baires," which sounds like the results of a fantasy collaboration between Melrose-era Tangerine Dream and Hailu Mergia. Nicosia makes use of the foundational texts of analog synthesizer composition, mixing them with a wide variety of styles in order to launch the listener on a voyage to new worlds.
Although not explicitly present on Imantación, Francisco Nicosia's music contains elements of #Symphonic Rock, a genre that encompasses widely varying approaches to the "rock" part of the equation. Our next artist plays symphonic rock inspired mostly by the heavier end of the spectrum.
Within the first 45 seconds of album opener "Digothal – Pouring Rain at Dawn" you might think you know what to expect from this album. It's a mid-paced black metal track with a symphonic backing and harsh vocals, reminiscent of the classic French black metal sound. But as the album progresses, Sumatran artist Digothal takes several different styles of metal (black, gothic, symphonic, even a dash of power metal) and blends them into something unexpected. The transitions can sometimes be jarring, but they're never unwelcome. The surging, screeching raw black metal of "Back Home Again" yields three tracks later to the guitar-tinged dance pop of "I Wish I Was A Girl." This is an album that's surprising and strange, but in the best possible way.
The #Trance Metal tag is one that offers more than I initially expected. It's one of the reasons I like this type of exploration. Every artist using this tag is one that I was unfamiliar with before I clicked on it, proving to me just how much music there is that I still haven't experienced. Let's focus now on one of the artists I found this way.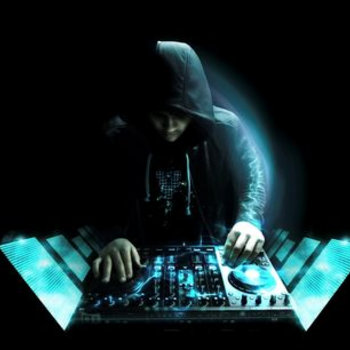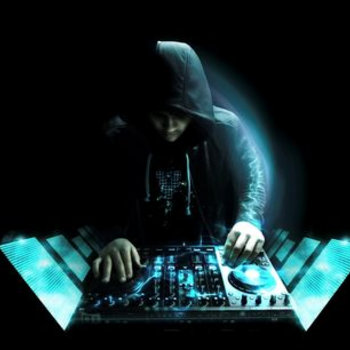 This release, consisting of one nearly-12-minute track, is a high-energy blast of adrenalin. Beginning with a brief buildup to a thundering bass drop, Inekzistenz quickly brings in skittering 160 BPM beats and thrash-influenced guitars. It's a blend that is at once menacing and exhilarating. After about three-and-a-half minutes of breathless intensity, there's a short break, during which the drum machines fall silent and are replaced with ambient synth textures, chimes, and angelic vocals. This respite lasts long enough to allow listeners to catch their breath and to perhaps lure us into a false sense of relaxation. But just as you've fully immersed yourself in the peaceful serenity, it's ripped away with a blast of thudding beats and lightning-fast riffing. The intensity builds to an explosive conclusion, leaving only the rumble of a distant thunder in its wake.
Inekzistenz is from #Seville, a Spanish city that, like most of Europe in the 1970's, had its share of prog rock bands. Next, we're going to check in on a representative artist from that scene.
Storm's first album The Storm from 1974 is available on their Bandcamp page, but we're focusing here on their second record from 1980, which sidesteps the more straightforward '70s hard rock swagger of their debut in favor of the more nuanced and, well, progressive sounds on this, their sophomore release. El Dia de la Tormenta fits right into the '70s European prog canon alongside artists like Camel, Eloy, and Magma. The album's centerpiece, the two-part "Saeta Ensayo," packs swirling keyboards, crunchy AOR guitar work, and a galloping passage near the end of the first part that sounds amazingly like the more guitar-based songs on the late '70s Russian disco records from bands like Кружатся диски. That disco beat shows up again on the album's closer, the title track which is upbeat and danceable while at the same time providing a strong foundation for some intricate and scorching guitar solos.
As tags go, there are probably few as expansive as the good old basic #rock tag. It encompasses so much that it's easy to get lost in there. So instead of wandering endlessly through the thousands of artists tagging their music as "rock" we're going to grab onto a Vietnamese pop punk band and continue on our journey.
Everything about this release, up to and including the detail-packed cartoon cover art, would fit in seamlessly alongside the early '90s Lookout! Records roster. Saigon's 7Uppercuts create fun-filled, sunny punk, but that's not the only trick up their sleeves. Sure, they've got anthemic choruses with "whoa-oh" backing vocals, but that's not all. "It Goes Like This" features funk-influenced guitar lines and neon-bright synthesizers. "Tinder 101" is a mellow acoustic interlude. Final track "Màu Áo Học Trò" is a three-minute mini-epic, using woodwinds, glockenspiel, strings, and the sounds of a rainstorm to build from a minimal opening to a triumphant full-on pop-punk climax.
The #Indie Rock tag means a lot of different things to different people. For some, it just means "self-released rock music" and for others it evokes a very specific sound. Our next artist draws inspiration from the indie rock sounds of the late 20th century.
Australian musician Vanable serves up '90s-style guitar rock that's just rough enough around the edges to convey the genre's necessary grit and immediacy while also incorporating quiet, reflective passages that provide a respite from and a contrast to the more high-octane aspects of the work. Second track "All About You" has a Mudhoney-influenced shambling chorus with throat-shredding vocals that wouldn't seem too out of place alongside Nirvana's radio hits. The ebullient bassline on "Portmanteau" propels the song through walls of powerful distorted guitar. "Ayanona" is a subdued final track, featuring clean electric guitar and minimal piano, a refreshing and uplifting end to a record mixes aggression and contemplation.
Vanable is based in #Melbourne, a city of over five million people—some of whom, if you can believe it, make music. Honestly, I'm as shocked as you are at this revelation. Here are some of them.
Catholic Guilt's latest EP handily channels the bouncy, emotive sound of early-'00s pop punk. These songs all start off strong, featuring an infectious blend of multi-tracked guitars, backing vocals, and percussion. Opening track "A Boutique Affair" packs a powerful emotional punch with lyrics that find the narrator making an attempt to come to terms with aging and left behind friendships of the past. "Life in Three Part Harmony" builds a pop ode to the transformative power of music using a '90s midwestern emo blueprint. As a whole, this EP is definitely the work of a band that have studied the Take This to Your Grave-era Fall Out Boy "huge chorus" style of songwriting. It's exciting work and a rewarding listening experience.
Here, on the southern coast of Australia, is where we end our world travels this month. As always, there's so much more out there to discover, so let's meet up again in a few weeks and see what else we can find.