BANDCAMP NAVIGATOR
Bandcamp Navigator, November 2021
By Robert Newsome · December 06, 2021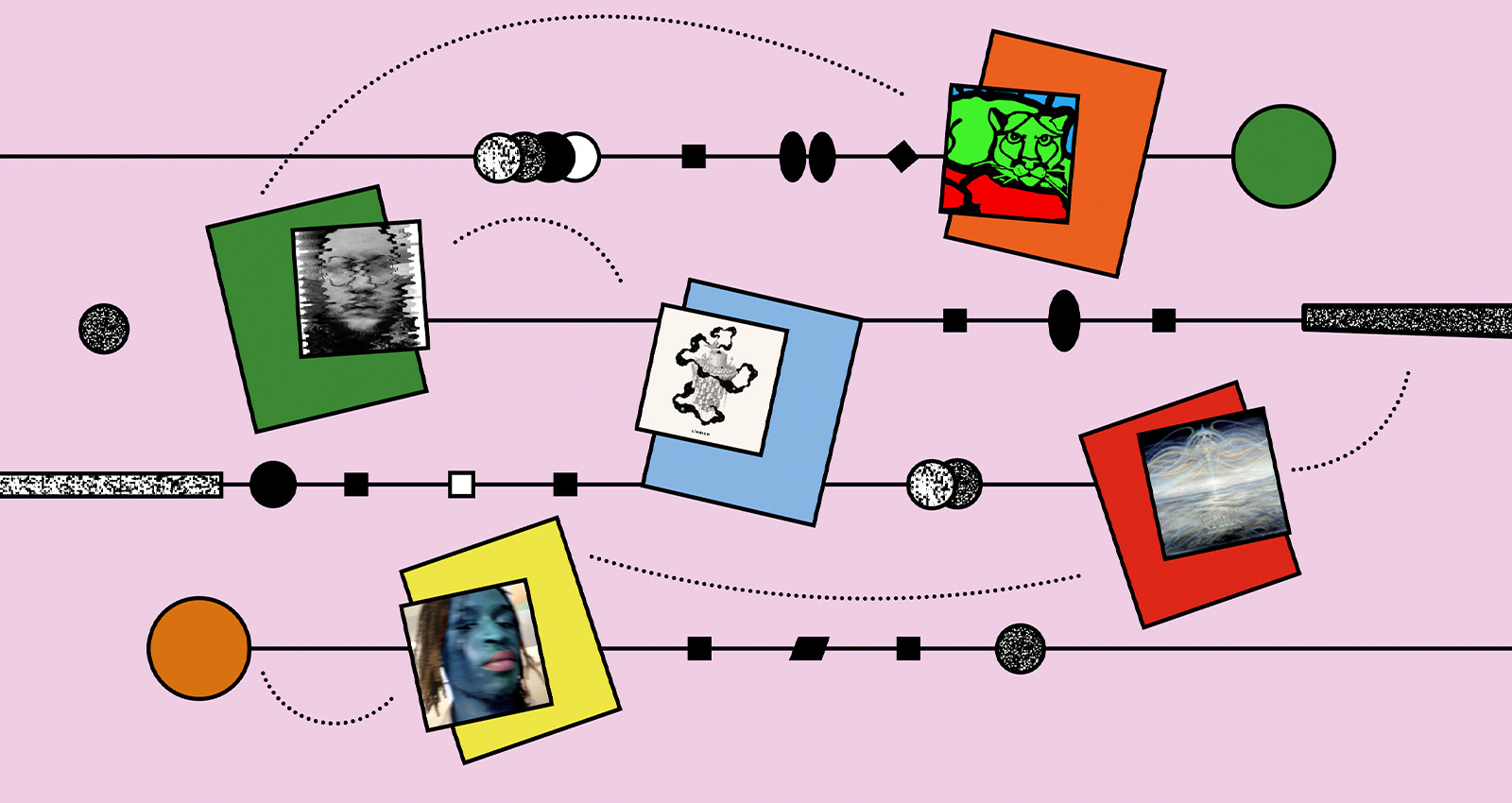 As with previous editions of these travels, we're starting our trip from a place of comfort and familiarity for me, which of course means more yelling music. Most journeys start with the comfortable and move into the unknown. It's the plot of 70 percent of all fantasy novels ever written, because it works. This one quickly moves into unknown territory, though. That's just the way I like it.
Merch for this release:
Cassette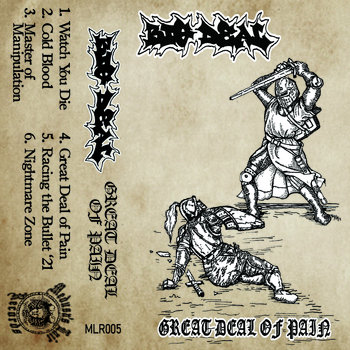 This needs to be stated right at the start: Great Deal of Pain is an absolutely top tier album title. Fortunately, everything else here lives up to the majesty of the title it's been given. Michigan's Big Deal show up with six tracks of pummeling, unyielding hardcore with a production style that gives their plentiful riffs the punch they need to really hit you full force in the chest. The breakdown near the end of "Cold Blood" drops in some high-end guitar wails. It's nothing acrobatic or flashy, but it's something to hold onto in the song's churning fury. Speaking of fury, "Master of Manipulation" opens with a towering achievement of a riff and then almost immediately drops an even bigger one halfway through. The title track brings in elements of the '80s crossover sound, giving the track a distinct heaviness, but it steers clear of the full-speed chaos that is sometimes characteristic of that style.
Great Deal of Pain was released by Medusa's Lair, a label based in  #Vigo, Spain, a town near Spain's border with Portugal that dates back to at least the early Middle Ages. You could get lost for days researching Vigo's musical history since it was home to several punk and new wave bands following the death of Francisco Franco in the 1980s. But we're focusing on a more recent Vigo-based artist next, a progressive rock band with deep-rooted jazz influence.
Merch for this release:
Vinyl LP
Límbico guitarist Iago Marta's tone on this record is amazing. Clean, simple, and deep, it's a sound you could get lost in. It meshes perfectly with the saxophones and cellos here, all supported by a tight rhythm section. Límbico's chief asset on this album is their ability to quickly but subtly shift the mood of a piece, going from smooth and relaxed to aggressive and sharp and back again almost before you've had time to process the transition. Among the more structured, linear tracks are improvisational workouts like the compelling "Blux," which begins with disjointed atonal improvisation builds more of the same on top of it. It's occasionally reminiscent of The Coctails' "free jazz" album Long Sound in its playfulness and curiosity. "One for Hec" is a breezy yet moving piece, with melodies and solos from the stringed instruments emerging and subsiding like ocean waves. This is a record of dense textures and varied moods, fully realized and skillfully performed.
The #fusion tag is one you'd absolutely expect to see listed on Limbico's page. It's also one that applies to our next artist, a legendary name from the golden era of Florida death metal.
Merch for this release:
Compact Disc (CD), 2 x Vinyl LP, T-Shirt/Shirt, T-Shirt/Apparel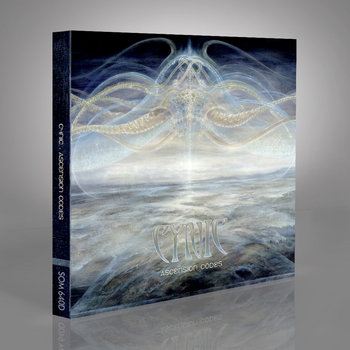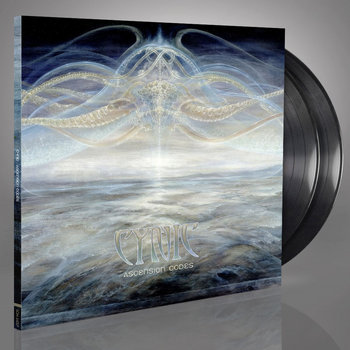 In an Instagram post announcing the release of this, Cynic's fourth album, songwriter, guitarist, and vocalist Paul Masvidal said "I've never felt so much in my life." That depth of feeling is apparent on Ascension Codes, which arrives after the 2020 deaths of long-term collaborators Sean Reinert, the drummer with whom Masvidal founded Cynic in 1987 and who left the group in 2017, and Sean Malone, the bassist who joined the band in 1993 and appeared on all previous full-lengths. The classic Cynic sound is represented here: a blend of aggressive guitar with heavily processed vocals and jazz influences. That aggression, though, isn't expressed through the full-on Florida death metal sound present on Cynic's early work. The riffs are still there. Masvidal's playing is as technically proficient and textured as ever, but the expression now takes the form of a heavier prog sound. It's more in line with Deadwing-era Porcupine Tree than Elements-era Atheist. Tracks with lengthy ambient intros like the one found on the lush "DNA Activation Template" provide even more variety and depth to the album. Cynic has deservedly achieved legend status in heavy metal history. On Ascension Codes, they continue to evolve, obviously changed but still as powerful and capable as ever.
Cynic's use of the #experimental tag brings us back to this familiar crossroads. Although the tag itself has been seen before, it takes us to new and exciting destinations every time we encounter it. This trip is no exception. From Florida, we travel north to Iceland.
Icelandic singer/songwriter Þórir Georg has created a work that would fit in perfectly with the late '90s/early '00s Kindercore Records lineup, comfortably nestled sonically somewhere between Kings of Convenience and Vermont. Melancholic and introspective, these eight songs are somewhat of a departure from Georg's earlier works. You won't find the layered electric guitars and ambient interludes of 2015's Janúar or the rumbling collapse of 2018's noise/power electronics experiment Staðsetningartæki here. Cheer Up is a mostly acoustic affair, featuring slow, reflective folk-influenced pop songs. On "Someone Else," Georg transitions from a piano-and-voice intro to a full band sound with soaring synthesizer swells. It's a striking sound, full of strength and emotion. The jewel in this record's crown is "The Blood," which makes good use of either a xylophone or a synthesizer that sounds like one (the instruments used here aren't listed) and haunting vocal harmonies. Cheer Up is a bit of a sonic departure for Georg, but it's a sound with which he's clearly comfortable and one to which I hope he returns soon.
The #folk influences in Þórir Georg's work are obvious, and the tag leads us back to a vast genre tag where we have thousands of works to choose from. These broad tags are places where you can really get lost, if you let yourself. If you want to continue the "travel" metaphor, they're huge transportation hubs, with trains, planes, buses, bike paths, and hiking trails leading out from them to literally thousands of unknown places. I'm not sure how we'll get there, but we're going to end up in Kenya with a legendary folk artist.
Although not widely known outside of East Africa, Joseph Kamaru is an absolutely legendary figure in Kenyan music and culture. A musician, minister, and political activist, Kamaru was prolific (over 40 releases on his Bandcamp page!) and outspoken. (He's also the father of the similarly brilliant ambient artist KMRU.) His work is heavily rooted in the folk traditions of the Kikuyu people of central Kenya, but Kamaru augmented this style with amplified elements like electric guitar and the occasional drum machine. This collection doesn't appear to be a concert recording as one might expect from the "Live" descriptor in the title, but the songs collected here all have an energy that feels like a "live-to-tape" studio session. The music is exuberant, with Kamaru taking on the lead vocal duties, his words punctuated and reinforced by a powerful backing choir. Kamaru's guitar style is fascinating, ranging from subdued and mellow, as on the serene "Njariria Tigiti," to the acrobatic and flashy cascade of notes heard on the upbeat "Mwana Ari Fata." This collection serves as an excellent introduction to this venerable artist's significant contributions to East African pop culture.
I take the opportunity to say this every time the tag pops up, so please indulge me one more time: all art is #political, but not all artists use the tag. If they did, it'd make it even harder to choose what to listen to next. We've chosen a Chilean hip-hop duo.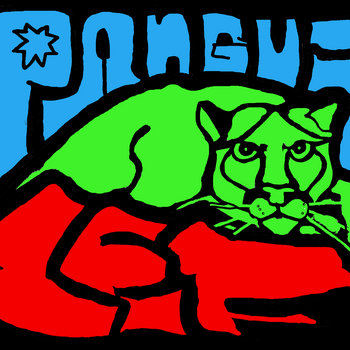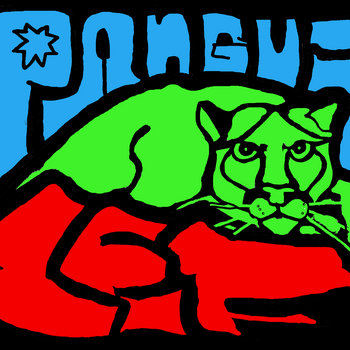 San Joaquín rap duo Pangui Lef make a big impression with this mixtape of intensely political, old school influenced hip-hop. The key to their unique sound is the interplay between the voices of the two MCs, Chilkatufe and Jaas Newen. On the Cypress-Hill-influenced "Inche Kay Che," they celebrate the lives and culture of the Mapuche people over a relentless mid-tempo beat infused with ghostly echoing samples. On "Mujer Cautiva," the vocals ride over a bubbling bassline augmented by a triumphant horn section sample, making the track sound carefree and celebratory. The instrumental "Beat Pangui Lef" leans into the "lo-fi hip-hop" aesthetic, with sharp snares and hi-hats taking center stage as samples string section stings and reverb-heavy saxophones playfully bounce around the track. Once those saxes finally fade away, the soulful, upbeat "4Life" shows up to keep the party going.
It should be obvious that Pangui Lef would use the #rap tag, and since we seem to be staying with the big tags this time aground, it makes sense to stay here for a while and see what else we can find. From Chilean political hip-hop, we move north to a Senegalese rapper living in Minnesota.
"WEB​(​si​)​+​e," the opening track on the debut EP from Minneapolis' papa mbye, starts strong, with a jittery beat, minimalist synthesizer tones, and flowing modern R&B-style vocals with a tasteful Auto-Tune effect—and then the guitars come in. Mixing a late '90s/early '00s pop-emo guitar sound (think Saves the Day or Jimmy Eat World) with hip-hop/R&B music works perfectly, adding a new dimension to the style. The grime-influenced "Ridiculous" uses synthesized vocal runs to add depth and light to its ominous, bellowing bass sound. Those guitars show up again on the sparkling "Only Right," which is one of the best pop songs I've heard this year. Mang Fi is a promising debut from an artist whose sound is fresh and exciting.
It seems like #emo has had way more "waves" than other genres that have existed for much longer. Maybe that's the appeal of the genre; that it's ever-changing and quickly evolving. Whatever the reason, it's appeal is undeniable. Next, we're focusing on an artist operating in one of that genre's more aggressive styles.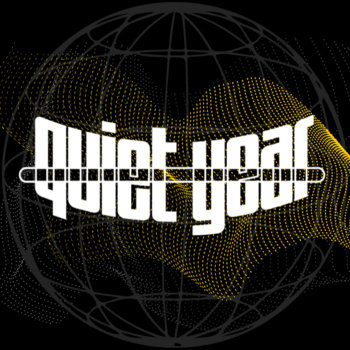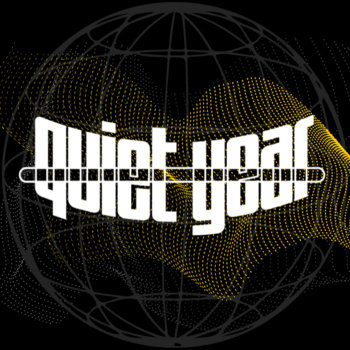 Merch for this release:
Vinyl LP
On most harder-edged "emo" (or "screamo," as the genre has been commonly called) records, there's an opening build-up, with delicate music heightening in tension until the wave breaks and crashes into chaos. On this reissue of their 2017 release, Plague Walker doesn't have time to mess around with that. From the first second of album opener "despierta" (no uppercase letters, please), there's an unrelenting intensity. Whirring guitars crash into cymbal-heavy drumming while vocalist Anai Sigala unleashes otherworldly cries. This isn't to say that the entire album is uninterrupted chaos. Plague Walker is capable of a tight, though still furious, unity when the song demands it, as heard in the stop-start riff that closes the devastating "kokoa butter kisses." The opening of "no soy tu niña" features a heavy, pounding hardcore riff that would make for a perfect mosh-part breakdown in the middle of any downtuned hardcore song. Opening the song with this statement turns the song around, defying the listeners expectations. That's a hallmark of everything here; surprising, angry, and powerful.
Plague Walker is from Indiana, but Quiet Year, the label that reissued Palomas, is based in #Richmond, Virginia. We'll use that location tag to jump to a Virginia country album with some top-notch pedal steel.
The pedal steel guitar is maybe the greatest sound in the entire world. I thought long and hard before making this bold assertion, but the more I think about it, the more I'm pretty sure I'm right. The latest record from The Vendors opens with a pedal steel/piano combination, and it's perfect. On this record, the songwriting of James West is showcased well, but it's Slim Stanton's pedal steel that really shines. On the title track it floats in and out of the arrangement, wafting through the arrangement like a ghost. In the latter half of the song, when things get intense, it's still there, piercing through the bombast and providing a mournful aura to the song's ferocity. The jubilant "Don't Kick It On Down The Road" provides a two-step-ready antidote to the heavy mood of the title track, while album closer "Westward in the Wagons" shows a strong '70s southern rock influence.
The influence of #country is, like most things in the modern world, a global concern. For our final stop, we'll jump from Virginia to Poland for some country-infused punk.
Merch for this release:
Cassette
Kraków punks Luke Crane and The No Company make lo-fi, rough-around-the-edges music with a strong rockabilly/country flavor. In their buzzing guitars and frenetic drumming, you can't help but hear the influence of American country-influenced punk bands like Flat Duo Jets, Dash Rip Rock, or Rank and File. The mid-paced lament "Nobody's Doing Nothing" features a thematically-appropriate low-energy closing guitar solo that perfectly reinforces the feeling of the track. Most impressive here is "Fool's Coast," with its freight-train beat and gang-vocal choruses. That track uses an effect on the guitars that makes them sound like chimes; it's a strange, alien sound that adds an almost supernatural element to the band's sound. This record consistently goes off in unforeseen directions, proving that in the right hands, there's still plenty of territory to explore in the borderlands between country and punk.
Luke Crane and the No Company are a band that takes influences from one time and place and moves them to another with surprising results. It's not an uncommon phenomenon, but it'll never stop being interesting. Part of the fun of discovering new sounds is seeing how they fit disparate influences together to create something new. Someone somewhere is making music that does this right now. Maybe we'll find them next time.