BANDCAMP NAVIGATOR
Bandcamp Navigator, November 2020: From Cosmic Dungeon Synth to Australian Goth
By Robert Newsome · November 13, 2020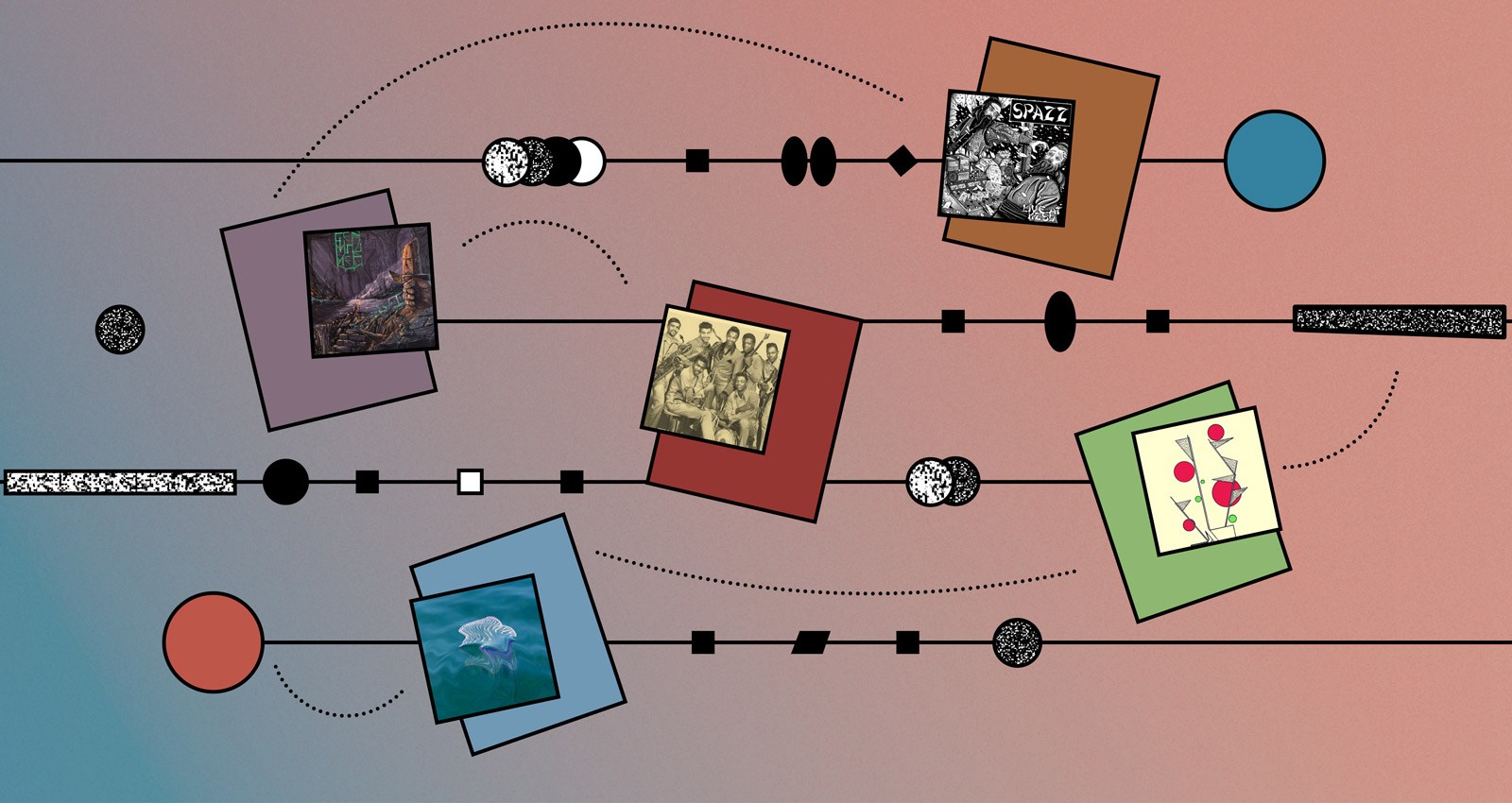 I've been trying to watch more movies lately. It's something that I've always enjoyed, but with the changes to, well, everything this year has effectively wiped out my attention span. So I've turned to more immersive and vivid music as a way to evoke some of that experience while I do other things. It makes the mundanities of folding the laundry and doing the dishes seem like more than what they are. I'll start our journey this time with a recent release that, for me, transforms the act of taking the dog for a walk around the neighborhood into an epic quest where the fate of the world hangs in the balance.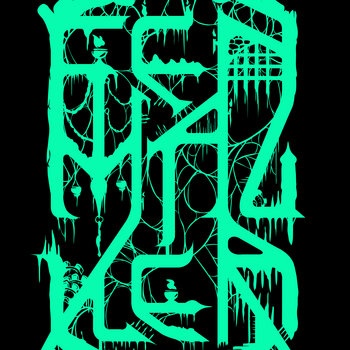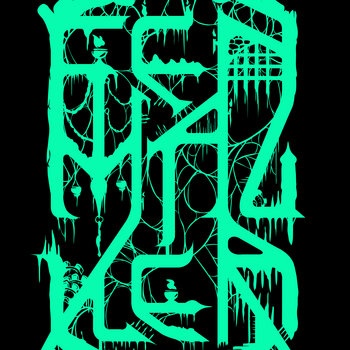 Merch for this release:
Cassette
Fen Walker's discography only dates back a little more than a year with the release of their first album in August of 2019. On this third album, the final installment of what Fen Walker calls "The Wanderess saga," those cosmic elements that were present in their music prior are pushed further to the forefront. Swirling synth arpeggios present infinite vistas in a similar way to the late '70s output of Jean-Michel Jarre. The connection between the spiritual and corporeal is evoked through the use of string voices, both bowed and plucked (as well as a couple of actual guitar solos thrown in for good measure). Grandiose orchestral passages provide a cinematic atmosphere, making Sojourns in the Realm of the Undermoon an exciting and vital contribution to the ever-expanding dungeon synth subgenre.
Although a bit more active and layered than what we typically think of as #ambient music, Fen Walker's sounds definitely fit into that category. We'll jump from the majesty of this dungeon synth album to a different quest, this one taking us beneath the ocean's surface.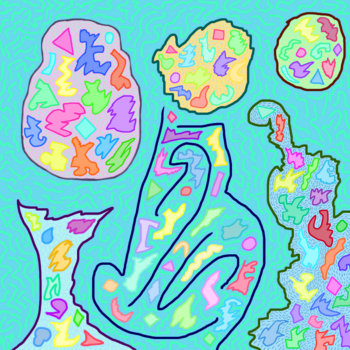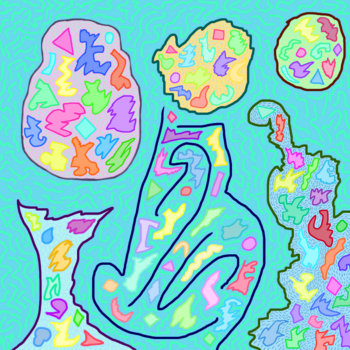 Merch for this release:
Cassette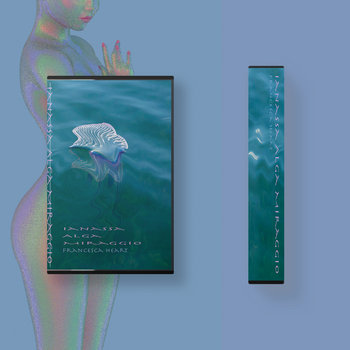 This concept album about an undersea journey guided by a talking jellyfish is kinetic and playful, drawing you in with its bright synth sounds and lively melodies. Drawing from traditional ambient works as well as modern genres like chiptune, drone, and even a little bit of vaporwave, this story unfolds largely without words (the third track "Alla ricerca dei Coralli Partenopei" features whispered speech from artist Vittoria de Franchis). Even without explicit clues, though, the sub-aquatic concept would be apparent; this album simply sounds like an undersea adventure. The tones of bright chimes are distorted by low-end drones the way light is refracted by water's surface. Sounds emerge from the depths, making themselves briefly known, before submerging again into mystery.
We've started off with two #electronic releases in a row and just to let you know, we're going to stay with that theme for a little bit longer. Emerging from the depths, we travel now to the gardens.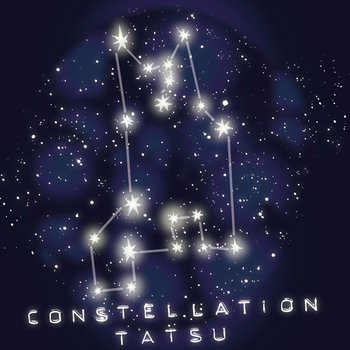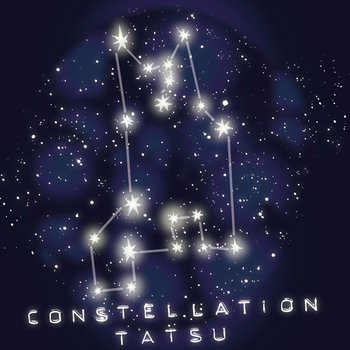 Merch for this release:
Vinyl LP, Cassette,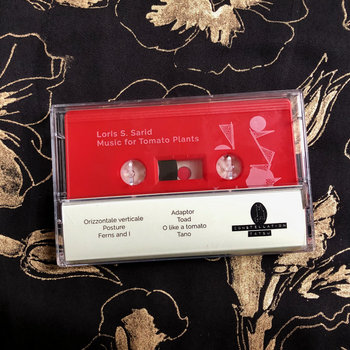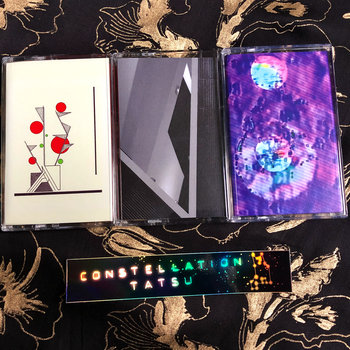 Tomato plants thrive on sunlight and warmth, so you should plant them in late spring and let them grow through the summer. Bright and languid like the season during which the tomato plant thrives, the album prominently features percussive voices (a synthesis of bells, marimbas, and xylophones) cascading over light, airy synth beds with more than a little influence from Fumio Miyashita's Healing Music in the mix. Sounds from the natural world show up here and there, reminding us that this is a work dedicated to the process of observing a seed transform into a fruit-bearing plant. It's a celebration of the slow but inexorable process of growth and change.
The #minimal tag encompasses a wide variety of music, and the concept of what, exactly, "minimalism" entails varies greatly from artist to artist. The next release on our travels spotlights an artist who takes elements of minimalist techno as an influence and weaves them into something larger.
Jels
444 (EP)
Watching the gears of an intricate machine in action is fascinating—the precision, the predictable and precise movements. Dominican producer Jels has created the auditory equivalent of this phenomenon. The components are set in motion; a throbbing bassline, a nimble synth melody, and we listen to them spin. At once kinetic and hypnotic, 444 provides a satisfying techno/IDM structure, but what keeps us hooked here are the changes in the pattern. We know they're coming, but we don't know where and when. Maybe the handclaps drop out for a few measures, maybe the synth melodies change octaves or add a new phrase to the proceedings. Regardless, the result is surprising and delightful every time it happens.
The #Dominican Republic seems like a good place to break our streak of electronic artists and focus instead on something more primal and gritty. As the hypnotic beats of Jels fade into the distance, we hear the buzz and clamor of Dominican black metal.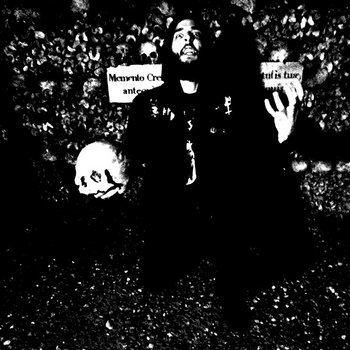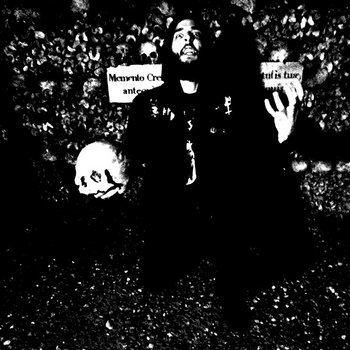 Merch for this release:
Cassette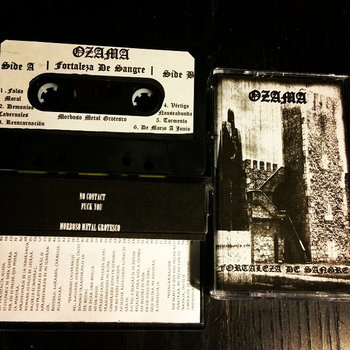 Ozama conjures up the sounds of darkness and of the grave, but it's not the idealized version of gleaming white headstones antiseptically shining below the light of a full moon. These songs are stark, unfiltered and visceral. Straining, tortured vocals cut through drums that sound like they have the heft of a collapsing building, paired with razor sharp guitars. Rather than opting for a full-speed unrelenting assault, Ozama knows when to switch things up and pause for an unexpectedly delicate acoustic interlude or an anthemic, prog-style guitar solo. Evocative at times of the work of Spanish contemporaries Ostots, this is raw black metal in its purest form, the forlorn vision of a singular artist, presented with bold immediacy.
Obviously, Ozama is going to make use of the #metal tag. We've been here before, and we'll probably be here again. So let's choose something this time that uses the tag but isn't exactly metal.
Merch for this release:
Vinyl LP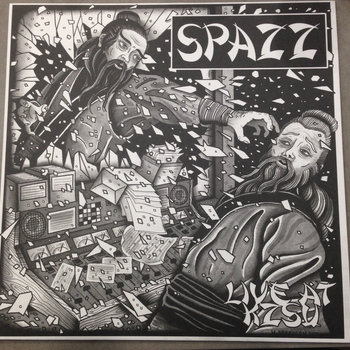 The spoken intro of "Sword of the Lord" (from their "new" record, 1999's Crush Kill Destroy) on this live set contains the dedication "This one goes out to everyone listening on the internet… You're all nerds." This statement stands as a quaint time capsule of the waning days of the 20th century, when the internet was still ascending to ubiquity and listening to music online was a niche pursuit. You don't have too long to think about it, though, because soon enough Spazz launches their three-piece powerviolence assault. Live sets like this one are important documents, sure, but many important documents don't stand up to repeated listenings. This one does, mostly because it's infused with Spazz's trademark goofy sense of fun. You can tell that nothing here's taken too seriously. These guys just wanna crack some jokes and play as loud and fast as they possibly can. It's also available on limited edition colored vinyl, if you don't want to be a nerd.
Just as Spazz aren't exactly metal, they're certainly not #country, either. There is a harmonica on the live record we just heard and they do have a few songs on which a banjo makes an appearance, but I'm not sure that's enough to firmly justify their application of the tag. But that doesn't matter. The road is there, and we're going to take it. Fittingly, the place we'll end up isn't really "country" either…
Harvey Scales & the Seven Sounds
Twistin'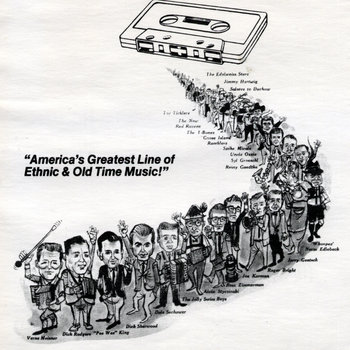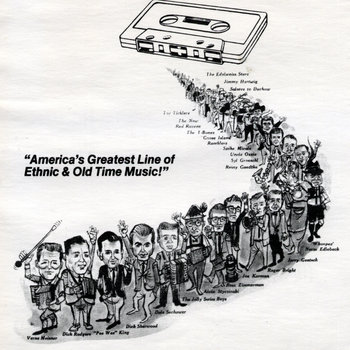 Harvey Scales is probably best known as one of the composers of Johnnie Taylor's 1976 hit "Disco Lady," but long before disco entered the cultural consciousness, Harvey Scales was already there, making good-time R&B records with his group The Seven Sounds for Wisconsin's Cuca Records. This collection presents all the music Scales and his band made for Cuca as well as some previously unissued tracks. Highlights include the Drifters-esque "(On The Street of) New York CIty" and the wintry, dreamy "Canadian Sunset," packed with layers of Treniers-style harmonies. Really, though, the whole collection is essential, not just for early rock 'n' roll/vocal group historians, but for anyone in search of excellent, soulful '60s R&B.
The #garage rock tag is applied here probably more because of some of the other releases on the Cuca label rather than the actual sounds of Harvey Scales & The Seven Sounds. That's likely how we got here in the first place with that "country" tag, too. It's okay, though. We're back on course with our next release.
Merch for this release:
Cassette
Noisy, sloppy, and full of energy, Paranoise rips through seven scratchy, feedback-filled tracks in just a little more than the time it would take you to make a bowl of instant ramen. This album is a primal blast of punk energy backed with the songwriting skills to make it interesting. The album's shortest track, "Smog Dog," sounds like a scratchy Uriah Heep LP played at 78 RPM. This all-out attack is followed up by the Thee Headcoats-influenced "Crushed Ribs" that buries a blown-out organ deep enough in its strata of distortion that it's a pleasant surprise when it breaks through to the surface. The demo closes with "You Don't Even Surf," a respite from the bombast that allows Paranoise's pop sensibilities to shine a little brighter before the whole song takes off at the speed of light.
The #freak folk tag usually denotes a release with folk sounds bearing a strong psychedelic influence, though it also incorporates drones, chanting, or, at times, even the sounds made by someone as they learn to play an instrument as we'll see on our next stop.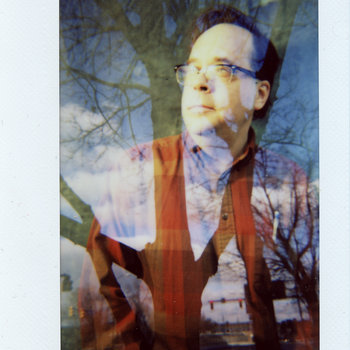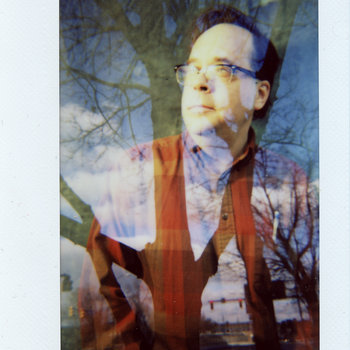 Merch for this release:
Compact Disc (CD),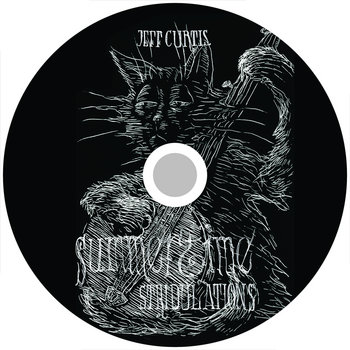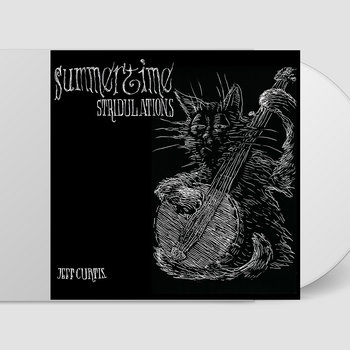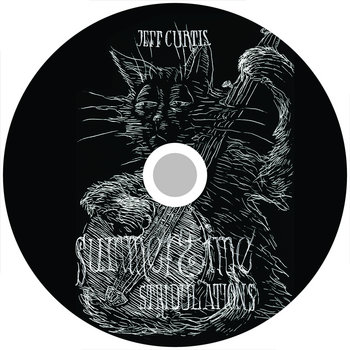 Jeff Curtis, bassist for Cleveland experimental/noise group Iron Oxide, has been spending his time in COVID-necessitated isolation by learning an instrument, something so many of us have said we were going to do and significantly fewer of us followed through on. Curtis chose to teach himself clawhammer banjo, the style favored by Pete Seeger and Stringbean. Summertime Stridulations is a document of Curtis' learning process. The playing is, admittedly, rudimentary (sometimes even out of tune) but there's a beauty in the simplicity and earnestness here. In his attempt to replicate the old-time music artists Ralph Stanley and Sheila Kay Adams (whose "Dinah" is the only cover song among these original compositions), Curtis has created a collection of serene, melancholic works exploring a more meditative, drone-rooted side of his chosen instrument. It's primitive and naïve (Curtis even makes use of the rarely-seen "inept" tag) but it's also (and most importantly) very good.
Curtis' use of the #gothic tag is, I think, meant to evoke the sort of "Southern Gothic" atmosphere found in the works of authors like Flannery O'Connor. But it's also a good bridge to our last stop, an Australian artist working in the more "traditional" goth style.
Merch for this release:
Vinyl LP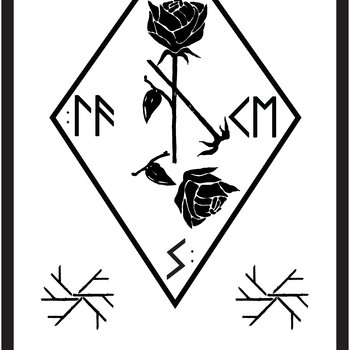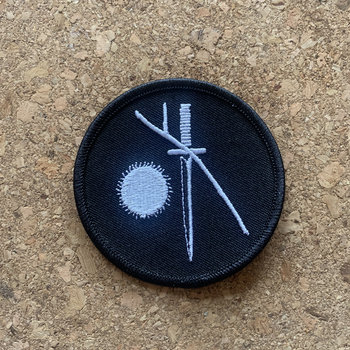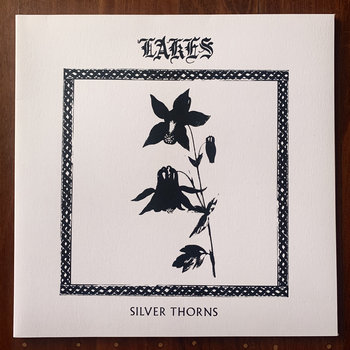 The latest release from Melbourne's Lakes, these 4 tracks are tightly bound to their roots. You can hear all the expected influences—a little Sisters of Mercy, a little Christian Death, a dash of Joy Division—mixed together with enough originality to keep things interesting. "Flowers by the Graveside" has a guitar sound that evokes The Mission's Carved in Sand at times. "Frost," with its stuttering backbeat and icy guitars is an homage to the Pornography-era work of The Cure, but it's main strength is the interplay of Sean Bailey's baritone lead vocals and the angelic backing vocals of Ela Stiles. Silver Thorns is a departure from Lakes' last album, the more drone-focused (shoegaze-y at times, even) Arms in Twilight. Perhaps it's indicative of things to come for the group?
We end our journey this time in Australia, one that started out heavy on the electronics but eventually opened up into a disparate collection of music. That's one of the fun parts of tag-hopping You can stay within a genre longer than you thought you would and still find great things there, then suddenly take a side road to places you never imagined you'd end up.