BANDCAMP NAVIGATOR
Bandcamp Navigator, May 2022
By Robert Newsome · May 31, 2022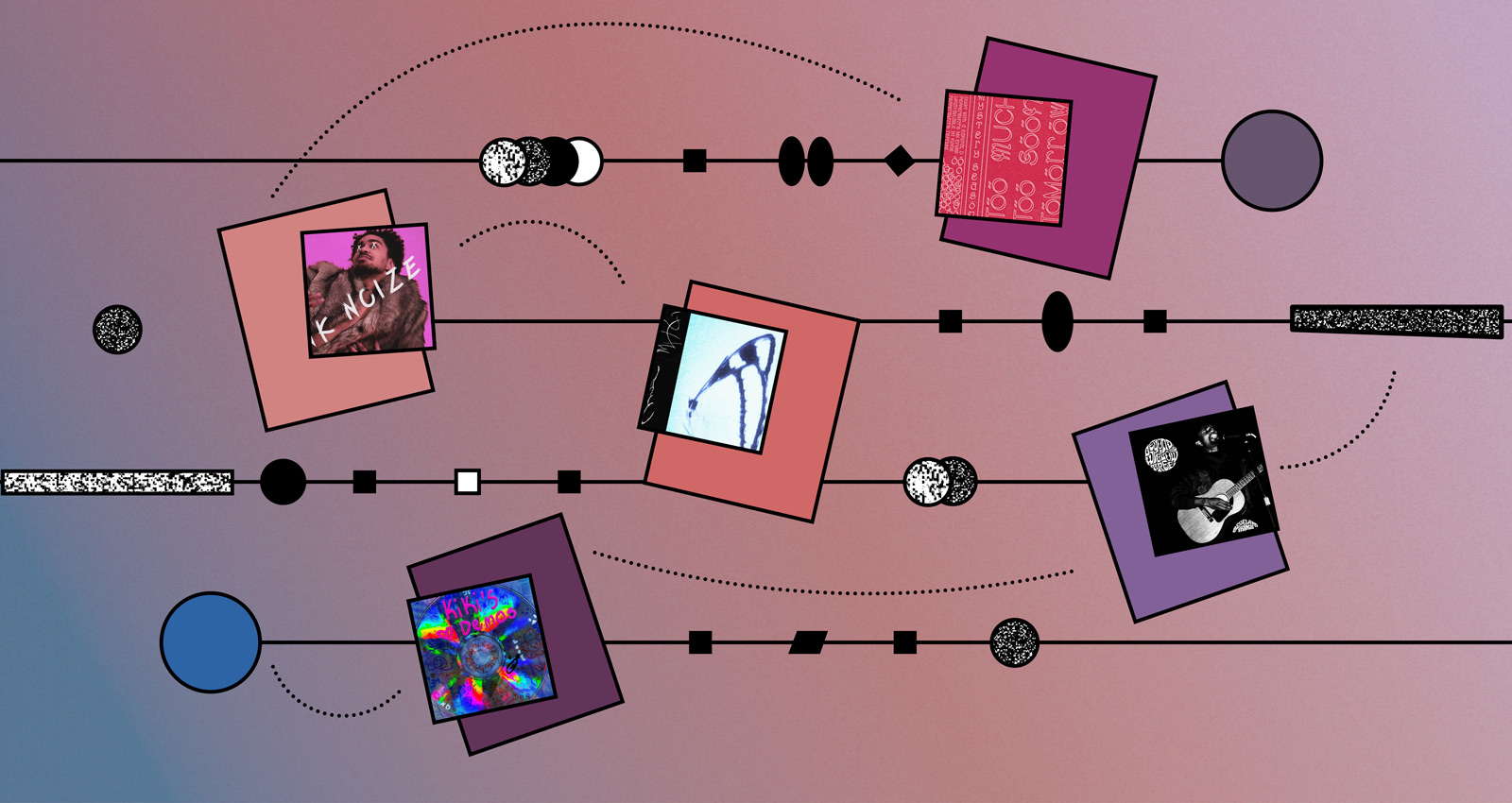 Because this column is called the Bandcamp "Navigator," I tend to rely on the "journey" metaphors pretty heavily, but this time, we're starting with a simply amazing record that truly encapsulates the feel of a journey, whisking us away to an unfamiliar and fascinating landscape.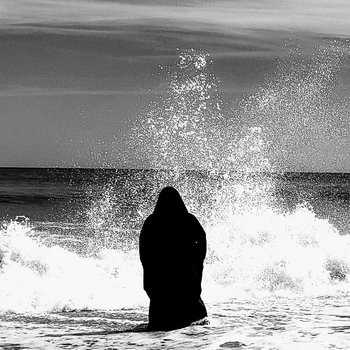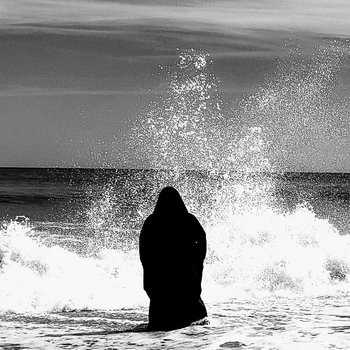 Erreth-Akbe's 2020 album The Immanent Grove is excellent, but the jump from that album to A Lantern Swathed is a huge one. From the chant-like vocals that open A Lantern Swathed, you can instantly tell you're in for something special. This album is cinematic in scope, conjuring clearly defined environments in the listener's imagination. Layers of synthesizers using multiple voices (horns, strings, guitars, sampled field recordings, and booming drums) overlap and entwine to create a towering effect. The bombastic "Older Than The Gods, Older Than Light" is the sound of a march through dark chasms, with unknown dangers possible in every shifting shadow. The album's centerpiece, the 16-minute "Meaningless Web of Ways," is frankly a masterpiece of the dungeon/fantasy synth genre. It begins with lightly plucked strings, adding elements to the mix, climaxing around minute 11 with a moving orchestral march that resolves into sustained chords. This album is truly a phenomenal achievement and begs to be revisited again and again.
There's always good stuff waiting for you in the #fantasy tag, and it's not just synthesizer soundscapes. But those are nice, so we're going to stay in that general area for our next stop, a piece created to accompany a visual art exhibition.
Commissioned for Algerian artist Lydia Ourahmane's multimedia exhibition Survival in the Afterlife, this hour-long soundtrack is haunting. Yawning Portal has created a flowing soundscape using synthesizers and sampled field recordings ranging from light, chiming synthesizer arpeggios to ominous, ponderous tones that deliver a hefty sonic weight. Early in the composition (somewhere around the 16-minute and 30-second mark), a disembodied voice, somewhat buried in the mix, reads prayers and scriptures. In the distance, we hear the sound of a train. It's these elements inserted just at the edges of the work that give it its character. This is abstract synth work, but these "earthly" touches serve to ground it, making it more visceral and immediate. Of course, listening to this will provoke almost anyone to look up the visuals that it was meant to accompany, and Ourahmane's art is definitely a part of the text here, but it is not essential to this listening experience. Even without knowing that this was an element of a visual installation, Notice the Direction of Fires is a profoundly moving work.
As the yawning portal closes, we're back in the warm embrace of our old friend, the #ambient tag. Where we're headed, though, isn't what you typically think of when you see it. But if a road is there, and it leads somewhere good, it'd be foolish not to take it.
This debut release from Brazilian one-person, post-punk/goth act Old Machina is the perfect balance of songcraft and production. The songs are true to the old ways, featuring throbbing basslines and a cold, echoing guitar and drum sound. They float somewhere between the goth rock sound of big names like Bauhaus or The Cure and the darker side of industrial/EBM. That echo I mentioned is a part of the production. It's rough around the edges, wearing its DIY style as a badge of honor (a dark badge, though; it's probably got a bat on it). That echo does a lot of work here, lending these tracks a cavernous quality and playing up to Old Machina's chosen genre's love of distant, spacious sounds. The album's notes tell us that the song titles here are in Russian to honor the Soviet post-punk projects that inspired this music. If that's what Old Machina was going for, they've absolutely succeeded here. It's easy to see this album fitting in comfortably among the releases from Sierpien Records, a label that specializes in exactly that sort of thing. Clocking in at around 10 minutes, this debut is just enough to leave listeners wanting more.
The #post-punk tag is vast, as you would expect. It's also relatively varied, showcasing sounds in various styles from around the world. Choosing one to check out is difficult, but that's what I'm here to do, and I've done it. I think it worked out pretty well.
Merch for this release:
Vinyl LP
I've never really understood the "tasting notes"' on the bags of coffee I buy from my local roaster. I don't taste "cola" or "cherry" or whatever. I just taste, you know, coffee. But listening to this Barren? record, I get it. It's its own thing, but I can detect the notes. A little Mission of Burma shines through; a little Dag Nasty/Government Issue-style melodic hardcore shows up sometimes, along with elements of peace-punk bands like The Mob or Lack of Knowledge. The end result is imminently satisfying. The fact that Barren? are a trio whose album features very few (if any) noticeable overdubs gives the music a direct punch. The bass is deep and thunderous, the guitars abrasive and sharp. The drumming is solid, anchoring everything together. For a clear example of what all this means, check out the transition from verse to chorus in "Defy Your Fate." It's an instant shift that catches you by surprise, one of many on this energetic, dynamic record.
Barren? are from #Paris, France, giving us our first stop at a geographical tag this time around. We're changing gears here, too, going from punk bombast to delicate folk.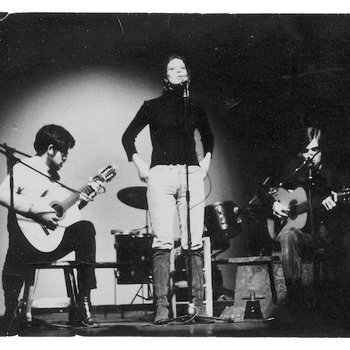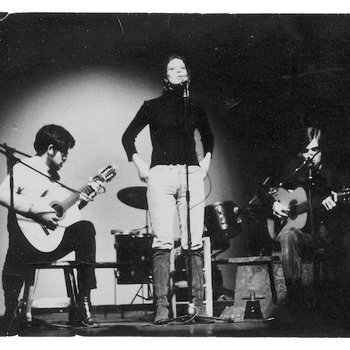 Merch for this release:
Vinyl LP, Compact Disc (CD)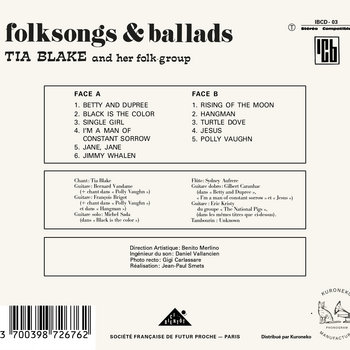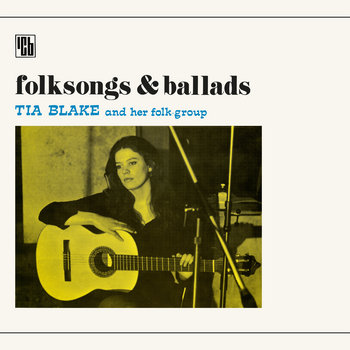 Folksongs & Ballads is a reissue of the only album released by Tia Blake and her Folk-Group. This record is a testament to the beauty of simplicity. Sure, the titular "Folk-Group" is there, more noticeable on some songs (like the album's bluegrass-flavored opener "Betty and Dupree") and completely absent on others (many tracks are just Blake's voice and guitar). Still, regardless of the participation (or lack of it) of the "Group," these songs are focused on Blake. That's as it should be. Her voice is hypnotic and enveloping, displaying a range and malleability that are truly captivating. Blake's life story is interesting as well: born in Georgia and raised in North Carolina, Blake moved to Paris where, in 1971, this album was recorded. Those Southern roots shine through here, both in the instrumentation (dobro, banjo, and steel guitar all make appearances) and the song choice, featuring traditional Appalachian folk songs like "I Am a Man of Constant Sorrow," "Jane, Jane," and "Wish I Was A Single Girl Again." This is timeless music, expertly and beautifully performed.
There's no disputing the fact that Tia Blake's music is #dream-like. But that descriptor is good for all sorts of sounds that work their way into your consciousness and just hang out there, slowly peeking out as a reminder, sometimes months or years later. I'm still thinking about fragments of our next featured work.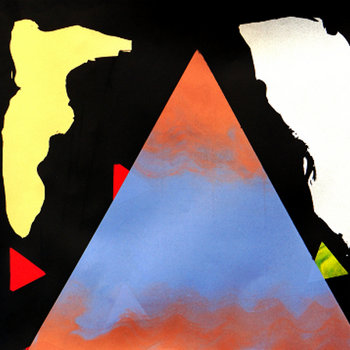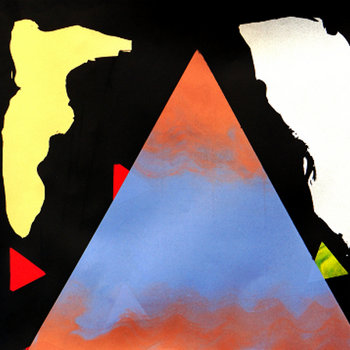 Merch for this release:
Cassette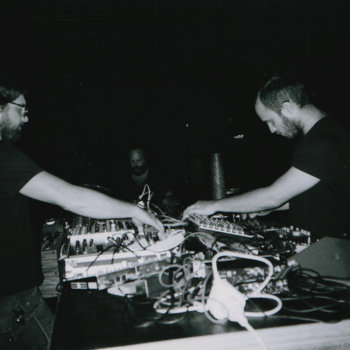 There are some albums that, when you hear them through headphones, really pull you in, give you the feeling of sinking into a bed of sound, slowly being enveloped by interlocking sonic layers. This is one of those albums. It sounds relaxing, and for the most part, it is, but the overall effect is something more than that. Just when you're nice and mellow, having lost yourself in the textures, a sound or effect will show up to rattle you out of your reverie. It's a tactic that's been used well by the giants of the genre, perhaps most notable by The Orb on their classic first album, but here, these abrasive notes aren't punctuation; they're recurring motifs. The bubbling synths of "Barbillons," for example, merge with percussion and chimes, but a few minutes into the track (all but two of these tracks exceed 11 minutes in length), a vaguely human vocal sample begins to pulsate through the track, seeming to push the other elements aside and take over the proceeding. Unlike the stabbing distorted guitar chords of the previous tracks, the presence of this sound is more unsettling than jarring—but it grabs your focus, wrapping you up and carrying you through the rest of the piece, which, by minute nine, sounds like it's in the process of falling apart. There's charm and allure in the sharp and unsettling, and this album starkly and immersively presents it.
The #abstract tag showcases music ranging from wild experimental improvisation to more literal styles that don't strictly adhere to pop traditions. Although rooted in pop music, there's enough subversion of those rules in our next featured work to justify its use of that descriptor.
Betelmire
606 MPH
Despite this album's title, these are gentle, mid-paced compositions. The notes tell us that these tracks were recorded between 2004 and 2008 but on first listen, they immediately call to mind the DIY 4-track pop sound of the '90s. There's a lot of open space here. The instrumentation is a drum machine and what sounds like an electric chord organ. There's an occasional glockenspiel or harmonium thrown into the mix as well. All of this is wrapped in a thick, warm blanket of tape hiss. It's gentle, soothing, almost idyllic. This is the perfect music for an early summer evening, watching fireflies paint patterns in the twilight. The breathy vocals, sometimes overdubbed to weave harmonies and counterpoints to themselves, perfectly blend into the dreamy mood. This is quiet, subdued music, ideally suited for solitude and introspection, but it's not morose. There's a joy in these compositions that shines through, brighter than the setting sun.
As with the "abstract" tag that got us here, #noise can encompass a vast territory. Although not "pure" noise (although there's a whole lot of that on Bandcamp for a side-quest on your own if you like), the next stop on our journey retains enough noisy elements and influences to satisfy you if that's what you're looking for.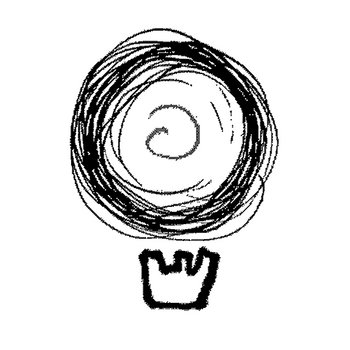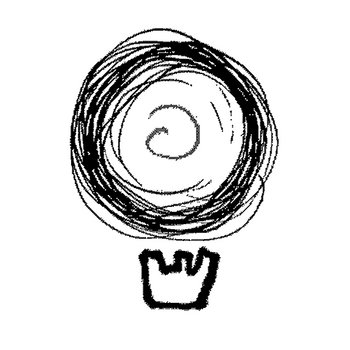 Pushing the boundaries and concepts of multiple genres, the 2019 release from Ed Balloon still sounds ahead of its time three years from its release. This record is a classic magic act. Ripping up the concepts of "hip-hop," "R&B," "rock," and whatever else you've got lying around and throwing the fragments into a hat, Ed Balloon conjures something entirely new. Ed Balloon's voice is, on its own, versatile, smooth, and appealing. Adding to that depth and appeal here, though, is the seemingly endless array of effects the voice gets run through. You never know how he's going to sound from one moment to the next. The whole record is, frankly, a breath of fresh air, but standout track "Dreamworld" mixes late funk with mid-'80s top 40 R&B, and a few modern production touches to create a track that shines. That track alone should be enough to pull you in and turn you into an Ed Balloon fan (that's how it happened for me), but if you're looking for more, well, there's always the rest of this brilliant album.
Ed Balloon's label Deathbomb Arc is based in #Hawaii, allowing us to move through space and time to a wonderful compilation of 40-year-old (give or take a couple of years) sounds from those islands.
Merch for this release:
2 x Vinyl LP
Look, it's gonna be really difficult for me to tell you about this excellent compilation of '70s and '80s Hawaiian pop without resorting to describing it using some sort of metaphor about how it's as bright and sunny as the islands on which it was created, so let's just go ahead and get that out of the way. It's an easy comparison, sure, but it's exceedingly apt here. Genre-wise, this compilation presents a sampling of the top 40 sounds named in the compilation's title. There's "AM Gold"-style smooth rock (Aina's "Your Light"), there's some horn-and-string heavy dance music (Lemuria's absolutely infectious "Get That Happy Feeling"), there's some mellow soul (Marvin Franklin's bongo-driven "Kona Winds"), and so many more incredible songs that are probably new to you. The unifying principle here is the Hawaiian influence running through these songs. Vocal melodies occasionally pop up that recall the mele—chant-like vocal rhythms from traditional hula rituals. The sounds of those rituals are also present in the percussion in these tracks, especially the intro to Rockwell Fukino's "Coast to Coast," which closes out this album. This is far from traditional folk music, but the influence consistently makes its presence felt.
Despite various bad-faith cultural protests, #disco refuses to die. Which is good, because disco is good. It always has been.
Merch for this release:
Vinyl LP, Compact Disc (CD)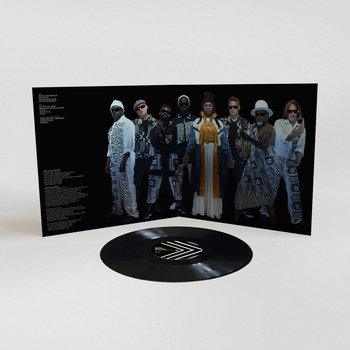 Running a truckload of electronic reference points (some Italo disco, some breakbeat, some early '90s rave) through a filter of West African pop sensibilities (highlife and Afrobeat being heavily represented) is, of course, going to yield some big, booming, dance-floor fillers like this album's attention-demanding title track. More surprising, though, are the more subdued moments of this, Ibibio Sound Machine's fourth full-length. The Depeche-Mode-esque synth loops of the quiet, gentle "Afo Ken Doko Mien" provide support for the moving vocal harmonies that float through the song. Later, "Almost Flying" manages to be soothing and relaxed even though the beats under vocalist Eno Williams's sustained phrasing provide a more urgent pace. This isn't to say that Electricity is a downbeat affair. It's certainly not. What it is, though, is the sound of a band fully in command of their sound—stretching out, exploring their capabilities, and finding new sonic territory. Those dance-floor fillers mentioned earlier, though? They're still here in abundance, and they're as exciting and celebratory as anyone familiar with Ibibio Sound Machine would expect. If you're not familiar, that's okay, too. This is a spectacular introduction.
Lots of electronic and dance music this time around. That was a fun one. My main hope is that you found at least one or two things that will start you off on an exploration of your own. There's more music out there than we'll ever have time to hear, so if we split up, we can get to more of it! Until our next trip, thanks for exploring with me.