BANDCAMP NAVIGATOR
Bandcamp Navigator, May 2021: From Californian Death Metal to Indonesian Garage Rock
By Robert Newsome · June 02, 2021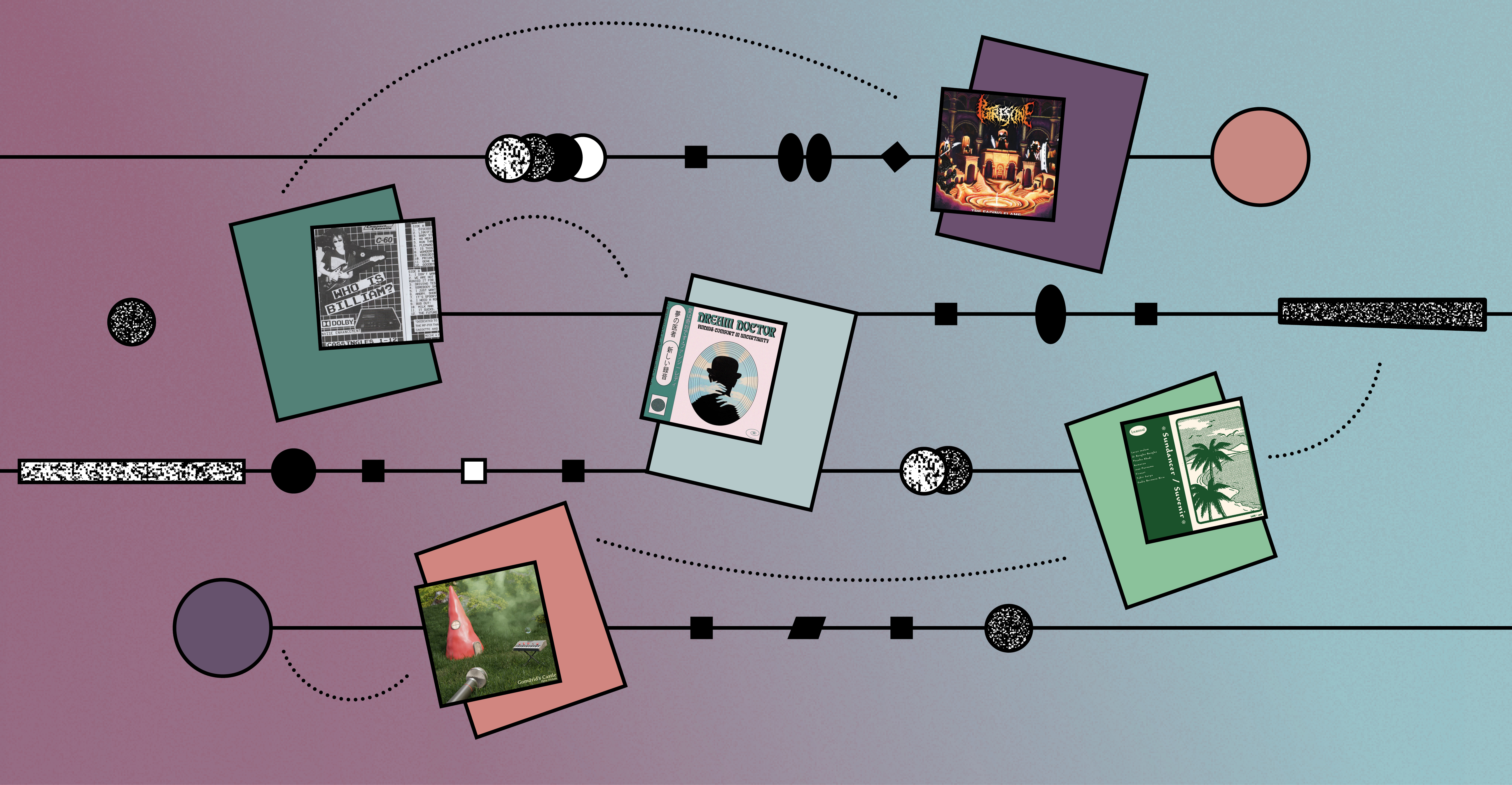 Bandcamp Navigator is a column dedicated to a fan favorite Bandcamp practice: tag-hopping.
I had a friend who was in the hospital for a pretty serious medical issue once, and he told me that what really helped him while he was in there, in the midst of a very real and serious situation, was listening to death metal. My sincere hope is that you aren't currently reading this from a hospital bed, but I think about what he told me quite often. There's something about the overblown macabre theatrics of death metal that can make any adverse situation somehow more bearable. So it's with this in mind that I begin our journey this time around, in search of new death metal to listen to and make life better.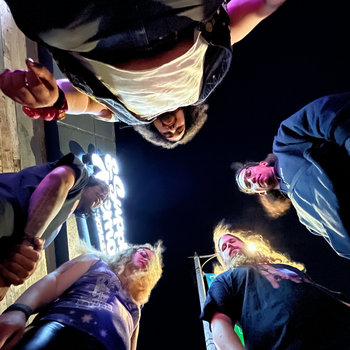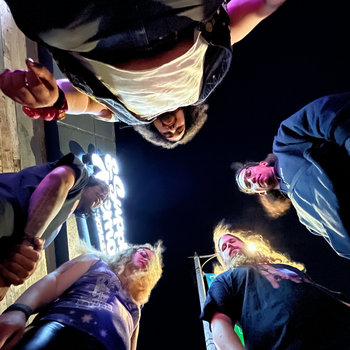 Merch for this release:
T-Shirt/Apparel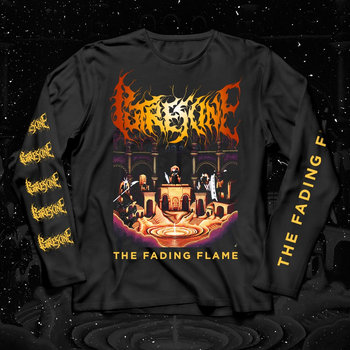 The fourth release (and first full-length) from San Diego's Putrescine gives classic death metal modern life. Finding inspiration in the writhing, amorphous riffs found on Nocturnus' masterpiece The Key and in Testimony of the Ancients-era Pestilence, The Fading Flame uses that churning template as a structure on which to hang piercing, cascading solos, lung-shredding vocals, and the occasional thick, palm-muted chug. There's a section of riffs near the end of the awe-inspiring title track that sort of sound like they're somehow being played backwards, even though they aren't. It's difficult to wrap your head around, like the auditory equivalent of the monstrous body horror of films like Society (1989) or From Beyond (1986)—and that's the perfect compliment to offer for this ferocious, relentless album.
Of course you're gonna see the #metal at the bottom of The Fading Flame's entry; it would be foolish not to put it there. We're shifting subgenres slightly, though, jumping sideways from visceral death metal to an epic tribute to a foundational text of English fantasy literature.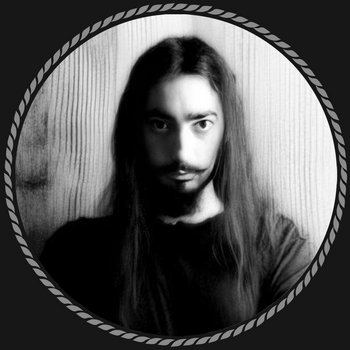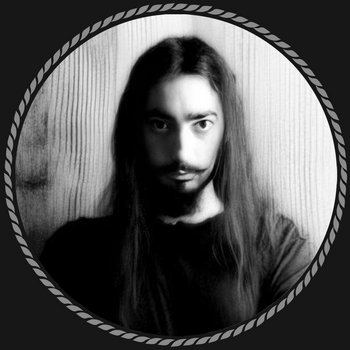 Merch for this release:
Compact Disc (CD)
Elaborate, multi-layered, and (at times) bombastic, Afar Angathfark offers everything you would expect from a Middle Earth-themed metal band. This album is a tribute to Tolkien's character Fëanor and his quest to recover the Silmarils by Morgoth. Where Blind Guardian addressed this same theme with the speed metal/power metal crossover Nightfall in Middle-Earth, Emyn Muil brings Fëanor's quest to life through a lush, expansive work featuring booming, echoing drums, buzzing black metal guitars, choirs, acoustic instruments, and atmospheric synths. It immediately brings to mind the work of everyone's favorite Nazgûl, Summoning, and during its more metallic moments, the Steven Erikson disciples Caladan Brood. This is no mere imitation, though. Emyn Muil brings Tolkien's densest work to life through a vivid, fully realized musical experience that rewards repeated listening, just as its source material reveals something new with each reading.
Continuing the trend of using glaringly obvious tags as our roadmap, we're going to dig around in the #J.R.R. Tolkien tag now. It looks pretty much how you would expect, populated mostly with metal bands and dungeon synth/dark ambient projects. A fun game you can play when you and your friends are bored is to try to think of a thing (or person or place) in Tolkien's works that there isn't a band named after. It's a very difficult game to win. Our next artist takes their name from the hidden door to Moria, but has made an album focusing on life in The Shire.
Merch for this release:
Vinyl LP, Cassette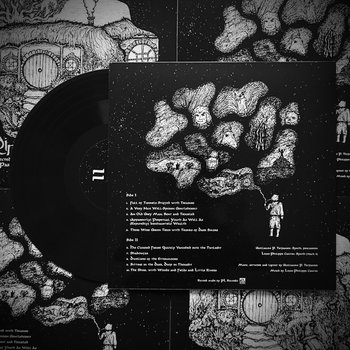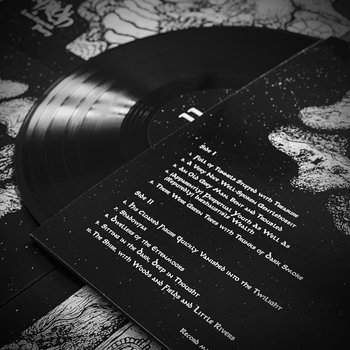 Based on the song titles, these instrumental compositions mostly focus on life in The Shire and as such, they have the idyllic, peaceful feel of the rural life led by the Hobbits who live there. These compositions are created by synthesizers using the voices of folk instruments like harps, dulcimers, lutes, and pipes. There's a brief journey outside the Shire, one taken to visit the Dwellers of the Ettenmoors, and the music there is suitably ponderous, heavy, and slightly ominous; perfect for a barren, windswept land known to be home to countless trolls. In The Shire, though, things are more relaxed. A standout here is "There Were Green Trees with Trunks of Dark Smoke," the title of which was taken from Tolkien's description of Gandalf's fireworks, and like that celebratory display, this track (not to mention the album as a whole) is  filled with beauty and wonder.
I guess we're still sticking with the big tags, because just look at the size of that #ambient genre tag. It's huge. That's cool. To continue the road trip analogy that is the framework of Bandcamp Navigator, sometimes you find just as much fun on the main highways as you do on the tiny backroads.
The sound of this album brings back some really strong sense memories of lying on the floor wasting countless hours playing a Castlevania game. The synthesized piano and organ, along with ghostly melodies (ranging in speed from the frenetic, galloping "Come Alive in the House That Screams" to the haunting, eerie "Wire Mother") evoke that very specific combination of spooky atmosphere and challenging adventure. This isn't meant as a backhanded compliment, though. Fidelio manages to tap into that feeling without producing a work that's overly derivative. Infused throughout with a strong sense of melody, Fidelio mixes these electronic songs with a variety of influences, including a stylistic homage to John Carpenter on "Real Bad Feeling" and the Madness-style ska influence heard on "Empty and Frantic." The latter even throws in a snarled "1, 2, 3, 4" intro worthy of Dee Dee Ramone.
Although sonically dissimilar to what most people would think of as #punk, that tag can also be applied to the philosophy behind the creation and presentation of a piece of music as well. For our next artist, we're getting a little closer to the sounds you may expect from that tag, but it's still just different enough to offer some surprises.
Merch for this release:
Cassette
I've got a feeling the titular "2020 Cassingles Club" here was exactly what it sounds like. Luckily, we don't have to wonder what we missed out on, because all the songs are here in one place. This is a perfect representation of my favorite kind of DIY music. It's a musician with an abundance of creativity and ideas goofin' around in their house and putting together some weird, silly songs. Lyrically, these tracks lean on the two punk staples: anger (the pointed ire of "Flemwad," the resigned frustration of "The Future Is Going to Suck," and the direct, succinct focus of "Angry, Short, Song") and desire (see, for example, the bass guitar-driven minimalist techno of "I Just Want A Little Quiet," the fuzzed-out bubblegum pop of "I Don't Wanna Be With You," and the simple brilliance of "I Need A Robot"). 2020 was a stupid year for just about everyone and I'm not gonna try to tell anyone that it was all worth it if it also saw the creation of some good songs, because that's foolish. Still, I hope Billiam keeps making these fun, absurd songs in what we can only hope will be a better future.
Billiam is from #Sydney, Australia's largest city and home to all types of musicians, from synth-heavy punk to Renaissance-style recorder quartets.
The Judgment of Paris
Goddesses
Merch for this release:
Compact Disc (CD)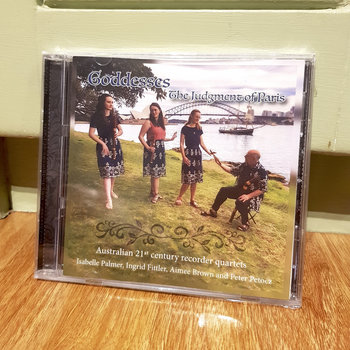 The recorder is generally thought of as a "practice" instrument—something you learn before moving on to another instrument. Historically, though, it's much, much more than that. Its origins dating back to the Middle Ages, the recorder has recently stepped out of the "educational instrument" box and into the spotlight, especially with the rise in prominence of the Historically Informed Performance approach to music. Australian recorder quartet The Judgment of Paris perform works by modern composers as well as pieces dating back to the late Middle Ages/early Renaissance. Here, pieces range in mood from the sweet, idyllic "Stroll Through a Rose Garden" to the piercing, polyrhythmic "Panels of Light – Transparency and Opacity." In the hands of these skilled musicians, the depth and range of the recorder is demonstrated.
A literal definition of #baroque would confine it to an artistic style that was developed in the early 1600s. I had to look that up, by the way. It's not the kind of thing I just know. Another thing I don't really know is how that tag wound up applied to the next work on this list. I'm happy that it did, though, because that means we get to listen to it.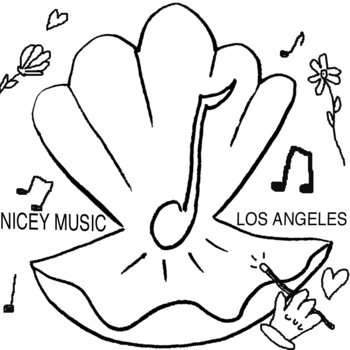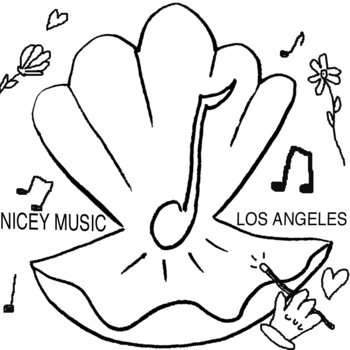 Merch for this release:
Poster/Print
The artist's notes on this release describe the music as "Medieval-inspired counterpoints in a cartoonish soundfont," but even without that being explicitly stated, it would be difficult to escape the mental image of these tracks accompanying a '90s Klasky Csupo-style animated television show. I'm probably not alone in my habit of making up little narratives to go along with instrumental music that I listen to, and these compositions really make it easy. Maybe it's the cover, with its image of a house built out of what appears to be the iconic red hat of David the Gnome. Still, it's difficult not to hear Gomdrid's Castle and not imagine the lighthearted adventures of some tiny mysterious creature or other. There they are on the beach saving a crab from a net in "Damage to the Oceans;" exploring a bustling, unknown, and slightly foreboding city in "Debate in the Capitol;" and enjoying the panoramic view from the hill overlooking their home village in "Beautiful Earth."
The amount of activity in the #cartoon tag is a testament to the inspirational power of animation of all kinds (and, obviously, the music that accompanies it). Sometimes, though, it's a bit difficult to see exactly how that tag applies to an artist's work, as is the case with our next artist.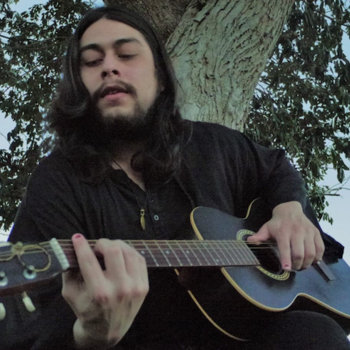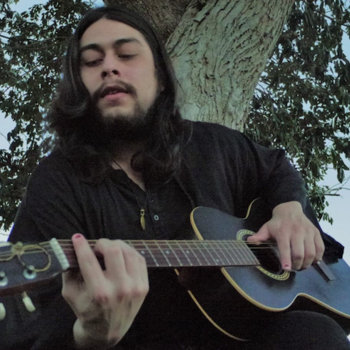 Sometimes you don't really need to look any further than an artist's name to find the perfect descriptor for their art. That's definitely the case here. These mid-to-low tempo pop nuggets are soothing, floating, and, well, dreamy. It's easy to hear the influences of the late '90s Elephant Six sound in Dream Doctor's one-person bedroom pop, from the vocal harmonies in the album opener "Can You Feel It?" and the slightly off-kilter keyboards of "Vampire Bossa," but there's also more than a little of the warbly, hazy, sound of the production of avant-garde rap music, like Dr. Octagon or MF DOOM's King Geedorah project. Listening to the repetitive bass loop and tinkling chimes of "Obscure Interlude" it's easy to imagine surrealist rhymes fitting right in with the mood Dream Doctor establishes here.
Dream Doctor is from #Mexico, and you should know by now that using large location tags is a good way to jump from one artist to another. That's just what we're doing now.
Guanajuato's Modulady return with their first new music in a year, building on the sound of their 2020 self-titled LP. Opening track "Los Búhos" opens with a wistful, echoing riff, adding layers of drums, vocals, and synth drones until the back half of the song explodes in a captivating cascade of sounds. Modulady's roots are planted firmly in shoegaze and dreamy DIY bedroom pop, but somehow the group transcends that description. A key reason why is Aleida Magallanes' vocals which tie the disparate elements of Modulady's sound together without overpowering any one element. "Aves de Garage" is a propulsive instrumental track; it's almost impossible not to imagine scenery whipping past a car window while listening to it. Also presented is a remix of "Los Búhos," re-imagining that track as dance music, as well as an instrumental version.
There's always great stuff waiting in the #indie rock tag. We'll use that to jump almost 10,000 miles across the Pacific Ocean to Indonesia, where we'll meet the final artist on this journey.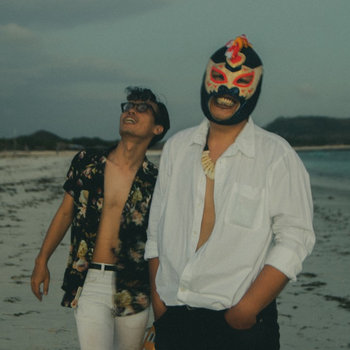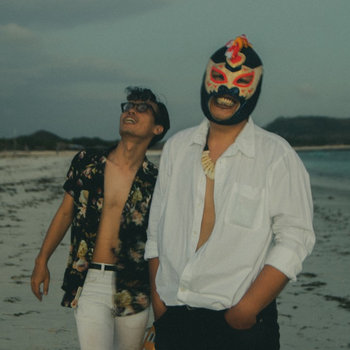 The most immediate and obvious point of reference to what Indonesian duo Sundancer are doing are the legendary Flat Duo Jets. Not just because of the total number of band members, but also because of the rockabilly/garage rock roots both groups share. After the opening Les Baxter-esque exotica intro, Suvenir serves up a generous portion of grit, swing, and reverb (check the Ronettes homage, "Firasat"). But it's not at all done in an aggressive way. There's a laid-back beach vibe that runs through this record, from the palm trees adorning its cover to the relaxed pop feel of the songs here (most notably the subdued bliss of "Kemarau"). This is a record for slow, easy times; something Beach Blanket Bingo's (1965) Eric Von Zipper and his greaser gang would throw on after a hard day of terrorizing straight-laced, clean-cut surfers.
After listening to that Sundancer record, it's easy to imagine a beach scene at sunset where we, exhausted from our travels, rest for a while and think about where our next journey will take us. Whatever we find, it's sure to be unexpected, and that surprise is the most exciting part. See you next time!