BANDCAMP NAVIGATOR
Bandcamp Navigator, May 2020: From Athens, GA Thrash to Soviet Classic Rock
By Robert Newsome · May 20, 2020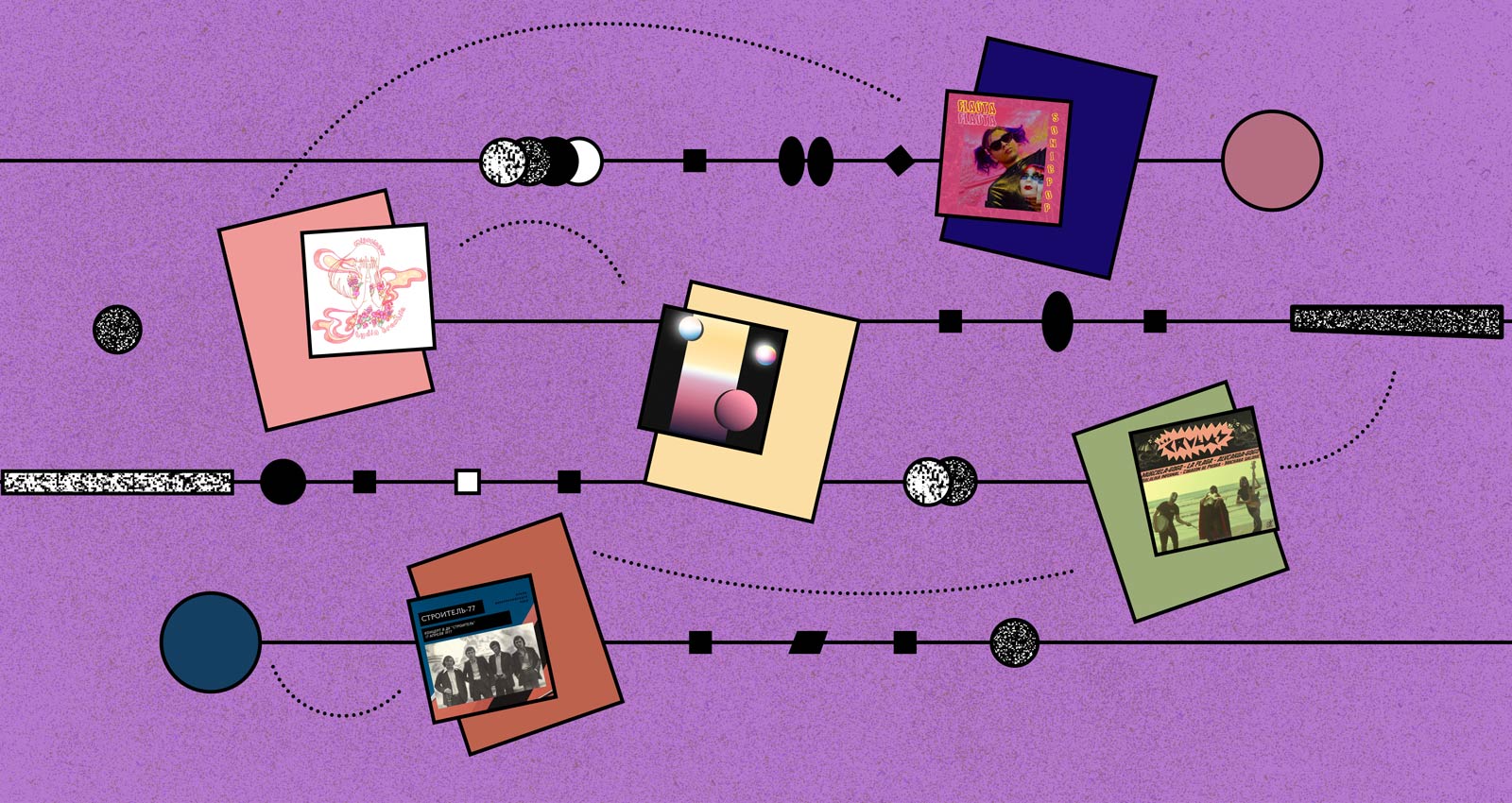 I'm writing this during the Covid-19 pandemic, of course, and, well, there's not a whole lot of traveling going on right now. It's nice to know that travel can still take place, even if it's just a trip through a list of great music. This time, we begin our trip through Bandcamp tags in Athens, Georgia with some full-speed-ahead thrash.
Weaponized Flesh
Demo EP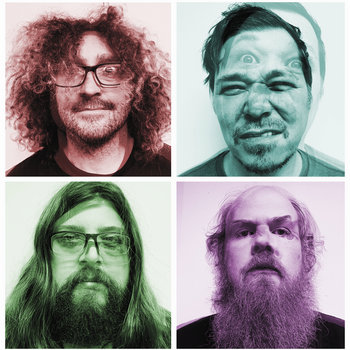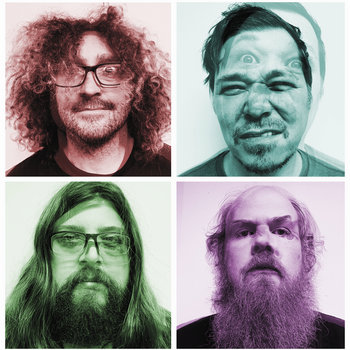 Merch for this release:
Cassette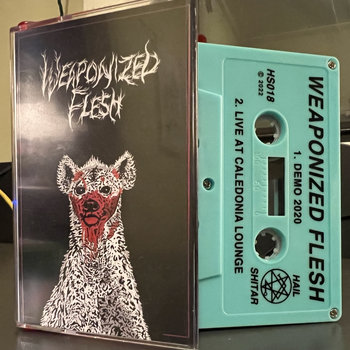 One of the most appealing things about the early days of thrash metal is how it all sounded so fragile. Everyone in the band was playing as fast as possible, right up to the edge of their ability, and it seemed like everything could fall apart and implode at any moment. This six-song demo from Weaponized Flesh captures that edge-of-your-seat feeling perfectly, projecting the same energy as mid-'80s Cryptic Slaughter mixed with Tortured Existence-era Demolition Hammer. The guitars buzz like angry hornets, solos emerge raging from the maelstrom. "Eaten Alive and Killed by Roaches" (a tribute, one assumes, to the 1988 film The Nest) is a perfect two-and-a-half minute distillation of grit, aggression, and power.
We're staying in #Athens, Georgia for a little while longer, but we're radically changing the sounds that we're focusing on for this next stop. We'll move from the raging roar of Weaponized Flesh to a much calmer, quieter place.
Merch for this release:
Cassette
Br. Lydian's work is calm and meditative. The sparse arrangements contribute a feeling of isolation to these songs, but the use of echo and reverb infuses them with a feeling of openness. They're intimate and personal, but the feeling is never claustrophobic. The vocal melodies float above their accompaniment, occasional well-utilized overdubs wafting in like ghosts to provide brief harmonies and fading again into nothingness. Although musically more stripped-down, this album would fit in aesthetically and spiritually alongside the '70s prog-folk work of groups like Comus and Steeleye Span. Rooted in folk tradition, the simplicity of these eight songs, consisting of nothing more than voice and electric guitar, allows the strength and intricacy of Br. Lydian's songwriting to show through.
Broad genre tags are a way for us to pull back the focus on these voyages and move from something hyper-specific to a more generalized view of things. Even under the #Folk banner, there is a vast diversity of sounds to be explored.
The closest comparison I can draw to the work of Flaüta would probably be Welsh bubblegum punk star Helen Love, though that comparison works more in spirit than substance. In contrast to Love's supercharged day-glo dance floor beats, Flaüta mines the rich earth of late '90s/early '00s pop for raw material for their glossy folk-pop hybrid. Album opener "Los Fantasmas" begins as an airy, bouncy guitar-and-keyboards affair until the chorus shows up and a spiky distorted guitar kicks the door in. Later, "Canción para un amigo" channels the same upbeat aggression as the best moments of modern British pop-punk bands like Martha or Happy Accidents. Visitors to Flaüta's Instagram are greeted with the slogan "Too punk for the indies. Too indie for the punks." This is a perfect descriptor for Sonic Pop.
Flaüta is from the Chubut Province of #Argentina, situated between the Andes and the Pacific Ocean. We're staying in that country for our next stop, but moving much closer to the beach.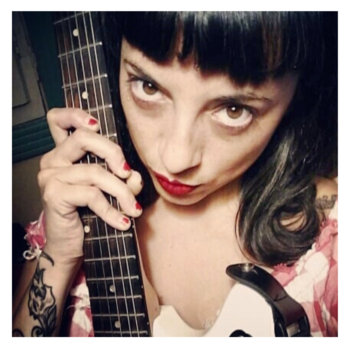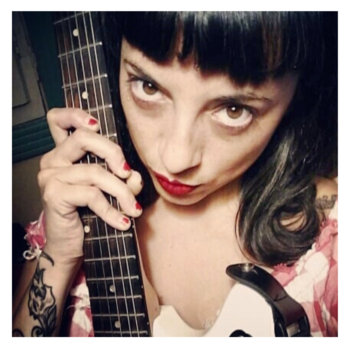 Merch for this release:
Compact Disc (CD)
Argentina has over three thousand miles of coastline, so it's no surprise that there's a rich and thriving surfing scene there. Surfing isn't just about catching waves, of course; perhaps the most well-known dry-land aspect of surf culture is the music. Argentinian guitarist Didi Wray combines surf rock with the music of the Tango, Argentina's national dance, on this collection of 13 instrumentals. Backed by a veritable who's-who of Central and South American surf and rockabilly musicians, Wray presents an upbeat-but-relaxed sound, sidestepping the Dick Dale hummingbird-speed flurry of notes for a more sunny, good-time feel. Wray's playing shows her strong sense of melody and songwriting, giving strong hooks to these compositions; it won't matter if you're nowhere near the sand and surf, Didi Wray will bring them to you.
Although Didi Wray is Argentinian, the label which released Misiόn Tango Surf is based in #Greece, providing us a great way to quickly jump the 12,000 miles to our next featured release.
Greek musician Glaufx Garland's driving, gritty techno is dark, with a haunting quality; I can easily imagine it used as soundtrack music in a film where characters are engaged in nefarious clandestine activities. Instantly attention-grabbing is a deep throbbing low end, similar to what you'd find on the late-'80s output of Front 242 or Skinny Puppy, but instead of vocals, Garland supplements the bass with melodic synth lines and glittering chimes and bells. His techno vision exists somewhere in the shadowed valley between retro-synthwave and dubstep, taking the dystopian futurism of the former and the hard-hitting bass of the latter to create a sinister (but still danceable, if that's what you're into) work that acknowledges its roots while forging its own path.
Glaufx Garland provides the perfect soundtrack to your next #cyberpunk adventure, whether you're reading a William Gibson novel or playing a late-'80s role-playing game (which was, oddly enough, set in the current year). We're going to stick around here and see what else that genre tag has to offer.
The border territory between ambient music and dance music is a fascinating place. It's porous, and artists like elati0n cross effortlessly from one side to the other. Echoing this flow between two genres is the music itself. Here, cascading torrents of notes flow like a stream, bubbling and gurgling in a Berlin-school-inspired arpeggiated stream. Flowing into this stream are the percussive elements, which blur the lines between the kind of New Age ambient that has beats and chilled-out EDM. The result is propulsive, but peaceful, and kinetic without being chaotic or frantic.
The label #lofi has evolved way beyond being just a description of a release's production style. An ethos in its own right, there's a lo-fi aesthetic for any genre you can think of, from hip hop to house to pop, and it encompasses much more than the fidelity (or lack thereof) of a release's production. As such, it's a genre tag that offers up a huge variety. We're focusing in on a recent hip hop release for our next stop.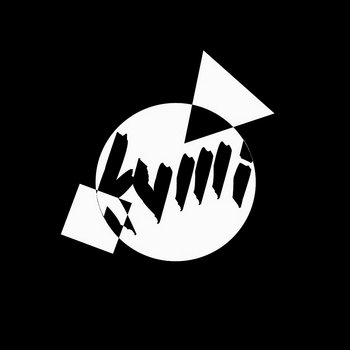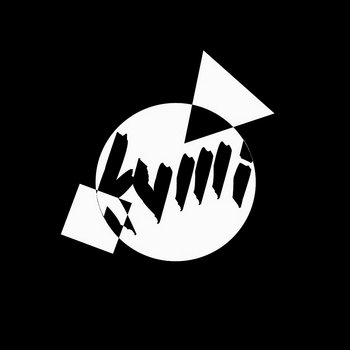 The latest release from Washington state MC, Talaj, is a collage of sounds, making it even more appropriate that the title references one of history's pioneering artists in that style. Eerie swatches of strings are pasted against ominous beats here, the component elements of each track cut to shape and carefully laid in place. Talaj's skill as an MC is such that his bars are the unifying theme here, tying all of these pasted-together elements into a singular work. His voice takes on several characters—ominous, direct, and forceful—and his ability to switch up his cadence and flow to match these varied moods is impressive. Even when guests are brought in, as they are on several of these short tracks, Talaj's voice re-centers the track, reminding the listener that it's his territory.
Talaj is based in #Bellevue, Washington, a city on the opposite shore of Lake Washington from Seattle. Although overshadowed by its across-the-lake neighbor in the cultural conversation at large, there's a strong and vibrant music scene in Bellevue across genres.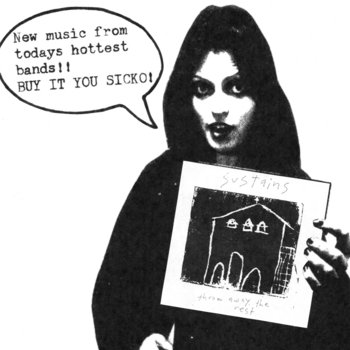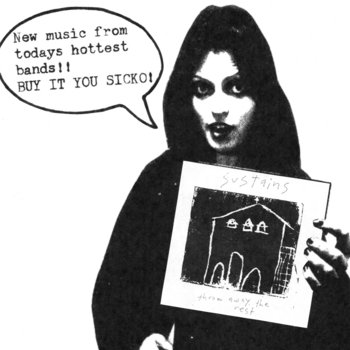 Merch for this release:
Cassette
The synth, bass, and thundering drums of album opener "PANIC" kick off this EP, slowing after a moment into a mid-tempo groove, perhaps lulling the listener into a false sense of calm before the tempo abruptly shifts into overdrive. That's the theme for this powerful, infectious release: unexpected pleasures. Standout track "SYSTEM/PROCESS" takes late-'70s Devo and rubs it around in some graveyard dirt under a full moon. Using the template of synth-driven punk bands like The Units or The Screamers and adding in echoing voice-from-the-crypt goth vocals, KIDS MENU have a sound that is familiar yet unnerving.
It's simple, blunt, and effective. It's the #punk tag. Always a good way to step back and widen the view.  This time we find ourselves in Costa Rica with some mysterious masked musicians.
Following in the tradition of masked surf/garage rock bands, these Costa Rican punks take the formula written by Los Straitjackets and The Mummies and add their own infernal variables. The screeching vocals are something you'd expect to hear on a lo-fi black metal demo instead of accompanying a bouncy rockabilly-influenced beat, but somehow it works, matching the frantic-and-menacing mood of the instrumentation. Even without those vocals, on the slithering instrumental "Alvcarda Gogo," there's a sense of creeping peril. The surf rock fury of "Balalaika Infernal" could be the soundtrack to a beach party where monsters and demons gather to torment fresh-faced teens in swimsuits.
Like the earlier discussion of the lo-fi tag, the #garage descriptor has also evolved to be about more than just which room of the house a band plays in. There's an entire culture built up around this sound, but in the late-'70s Soviet Union, that description had a somewhat different meaning.
This live recording from 1977 doesn't have the best production, although it sounds surprisingly good for an audience recording from reel-to-reel tape. What's readily apparent here, though, is the exuberance of the performers. This concert recording is evidence of the thriving late-'70s rock scene in the Soviet Union. This set includes some mid-tempo originals that wear their '70s AOR (what we now call "classic rock") influences on their sleeve, as well as several competently-performed covers, and it's incredibly important as a historical document. The songs Строитель-77 choose to cover here give the listener a sense of what was deemed acceptable by the rigidly state-controlled media of the time. A cover of Polish pop superstars Czerwone Gitary, as well as several familiar Western names, are here. The cover of Black Sabbath's "Supernaut" is the highlight here; exhilarating proof that that song's absolutely perfect central riff can not be contained by any ideological or geographical border.
And there you have it, an around-the world trip under quarantine, through several different sounds and continents. I hope you found something new to love, and I hope you'll join me again on our next trip. Until then, stay safe!