BANDCAMP NAVIGATOR
Bandcamp Navigator, March 2021: From French Synth-Punk to Finnish Metalcore
By Robert Newsome · April 01, 2021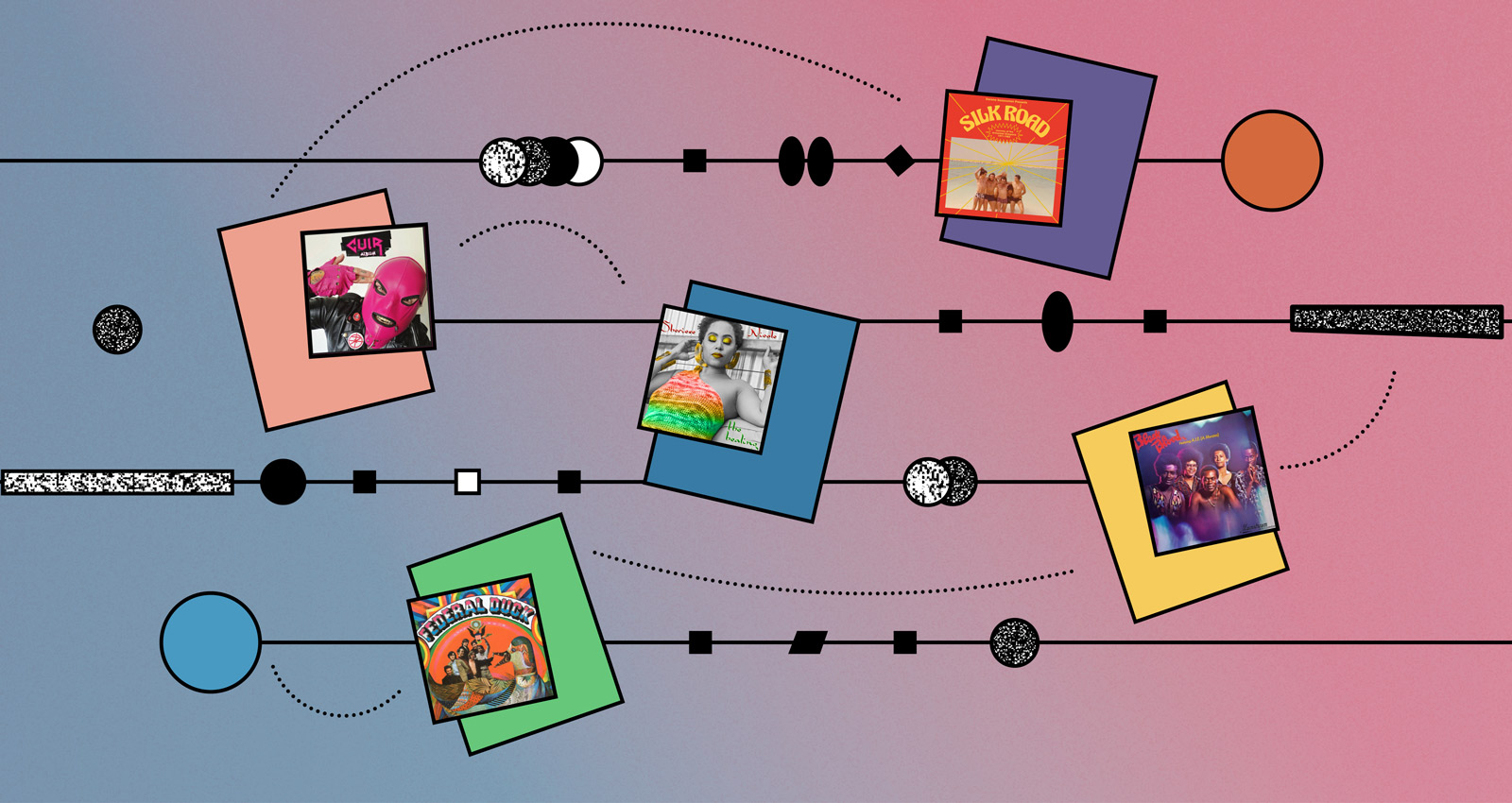 Hello again! I was talking to a friend recently about music (which is probably 70% of what I talk about, so this shouldn't be a surprise) and how good it feels when someone finds something they like because you pointed them to it in the first place. It's an odd sense of achievement or fulfillment, because you didn't make the music, you didn't even discover it, you just heard it and shared it, but it still feels great. So let's keep doing that. Tell all of your friends about the things you like, and listen when they tell you the things they like. It always works out great for everyone involved. Here are some things I've found that I like. I hope you like them, too.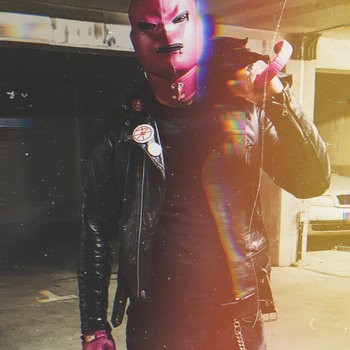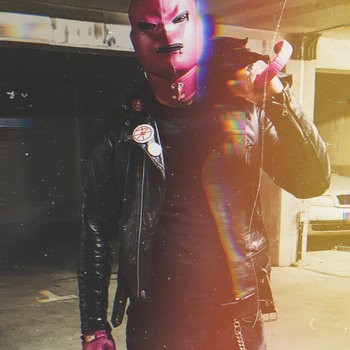 Merch for this release:
Vinyl LP, Cassette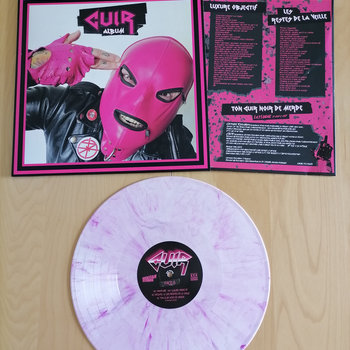 Cuir, the solo side project of Doug from French Oi!/hardcore band Coupe Gorge, delivers high-energy garage punk with synth accompaniment. Cuir blends the lo-fi aesthetics of early electro-punk acts like Florida's Futurisk with the pop-punk songcraft of The Epoxies while maintaining the grit and aggression of hardcore. As exemplified on standout track "Cut Cut," with its staccato riffs and driving drums, Album continues the format established on Cuir's two preceding demos—fast, loud, and fun—although here, the sound is bigger and the synthesizers are more upfront in the final mix. Everything's better with synthesizers, and Cuir is happy to provide another piece of supporting evidence. 
#Synthpunk is an interesting tag, split between punk bands that have a synthesizer in them and synthesizer bands making music in the punk spirit. Cuir was the first half of that split, and now we're moving on to a group that embodies the second part.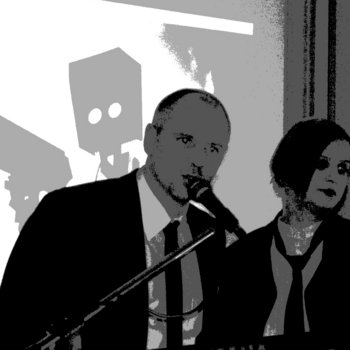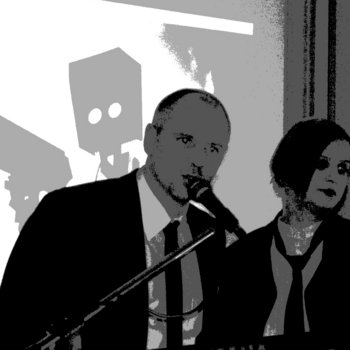 Merch for this release:
Cassette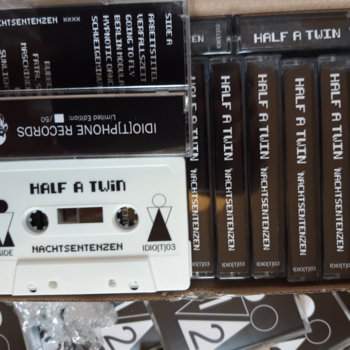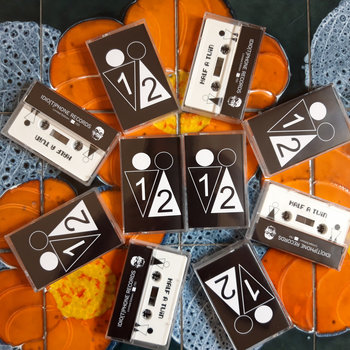 In the classic ABC after-school special "The Day My Kid Went Punk," a normal, strait-laced youth (he plays in the school orchestra!) decides to become, as the title suggests, a punk rocker. This is accomplished mainly by some hair dye, an earring, and a new jacket. The point I'm trying to make here is that Half A Twin takes the sound of classic synth pop (imagine Speak & Spell-era Depeche Mode) and gives it a new attitude, but it is, at its core, still recognizable. There's grit and aggression in these tracks (the tension-filled climbing arpeggios and robot vocals of "Verfallszeit" and fuzzed-out bass synths and piercing siren sounds in "Streuner" are good examples), but it's not so roughed up that you can't immediately see the danceable pop structures holding it all up. 
Half A Twin are from #Germany, a country which has given the world so many excellent electronic musicians. It's also the home of lots of experimental and progressive rock music, the influence of which is readily apparent in our next artist.
Tower of Ohm
Demo
The opening few minutes of this demo are just enough time to conjure the ghosts of harder-edged '70s prog bands (think Captain Beyond, The Old Man and the Sea, or Night Sun). Then, the blast beats kick in. The crunchy guitar and organ riffs here are anchored by booming planet-sized drum machine beats, and for the most part, they're pretty straightforward prog-style drums, but Tower of Ohm know when to crank up the tempo and throw in a little something extra, whether it's those blast beats or the frenzied house music beats that show up later. The restraint with which these tricks are used is what makes it work so well. This demo keeps listeners guessing, and it's consistently rewarding when the payoff arrives. 
Tower of Ohm make music that definitely fits in under the umbrella of modern #psychedelic rock, a genre that dates back to the 1960s, a time when our next artist was active.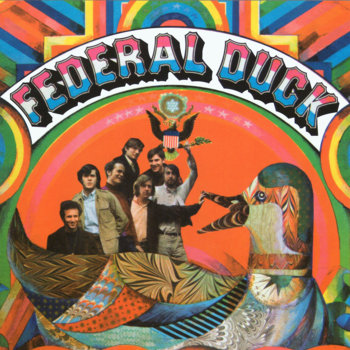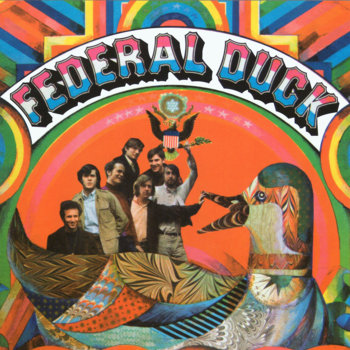 Let's get the obvious out of the way first. Federal Duck is the band in which humorist and author Dave Barry played guitar in the '60s. This, their only recorded output (originally released on the Musicor label in 1968), doesn't feature Barry, even though he's written at length about playing college parties with the band. What we have here, though, is quite different from Barry's description of a college band playing "Louie, Louie" in a dorm. This is a prime example of kaleidoscopic, Age-of-Aquarius-hippie psychedelic rock. Standout track "Tomorrow Waits for Today" is the mellowed-out, organ-driven sound of love beads, fringed vests, and flared jeans. As rooted in its time as this record is, it's aged very well. The instrumentation is varied and skillfully played. The songs are carefully structured; the album flows languidly through a few different musical styles before ending with the almost-bubblegum-pop-but-not-quite "Circus in the Sea." They may have started out fumbling through cover songs at college dances, but it's obvious that Federal Duck learned a thing or two along the way. 
Most music fans focus on the new, which is understandable and good. Things change fast, and if you even pretend to care about music of any kind, you've gotta keep up. It can be overwhelming at times. It's also important to learn more about what's happened before that may still be influencing the new sounds you hear. That's why the #reissue tag is so important.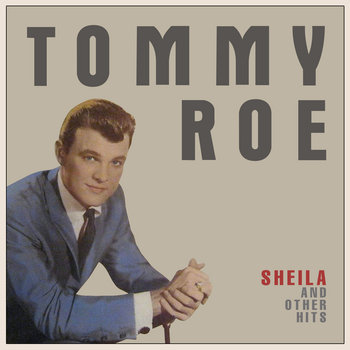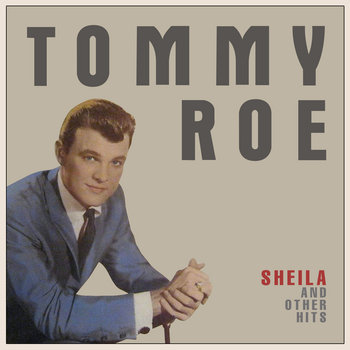 If you've ever listened to "oldies" radio, there's a good chance that you've heard Tommy's Top 10 hit "Sweet Pea" with its tight (and reverb-heavy) snare drum and floating Hammond organ melody, and you may have heard the infectious "Jam Up and Jelly Tight" on at least a couple of "The Best of Bubblegum Pop" compilations. Bubblegum is what Tommy Roe does best (don't miss his versions of hits by The Ohio Express and The Archies here), but that's not all he's got in his arsenal. "Sheila" is a loving rockabilly-style homage to Buddy Holly, while "Soap Sally" is a funky R&B number that has quite a bit in common with the sound of Tommy's Atlanta contemporary Joe South. As for "The Folk Singer," well, you can probably figure out what that one sounds like. These 16 songs are a great, concise introduction to a spectacular career that spanned almost 60 years. 
Tommy Roe is a small part of the huge cultural impact of #Atlanta on popular music. Pretty much any genre you can imagine, there's a few artists you've heard of within it who call Georgia's capital city home. We're moving from the '60s bubblegum pop of Tommy Roe to a modern hip-hop/neo-soul artist. 
After a brief intro track, The Rite to Write wastes no time hooking the listener with the hard-hitting "The Healing," a track built on booming drums, high-pitched synth melodies, and buzzing sawblade, industrial-style samples. It's a serious attention-grabber and makes it impossible to ignore Sheriese Nicole's lyrics and flow. It's a powerful opening to a powerful album, but one that shows a fascinating variety and depth as it progresses. "God Complex" layers a jazzy flute and piano loop on top of an irresistible stomp-stomp-clap beat, mixing with Nicole's vocals to create something sublime, and that's before the strings come in to elevate it further. "Drink Yo Smoothie" uses a slithering backing track featuring distorted electric guitar which leads to a soulfully sung chorus to provide nutritional advice (there's even a recipe in there if you need it). This album is a bold statement from an exciting new artist.
There's so much good stuff hanging out in the #funk soul tag. You could get lost in there for days, and honestly, those would be some pretty good days. But for the purposes of our travels here, we've got to choose one, so we're going with some excellent mid-'70s Afrobeat-influenced funk from Louisiana.
Baton Rouge's Black Blood released this, their debut album, in 1975. Combining gospel, funk, R&B, Afrobeat, go-go, and disco (as well as a little bit of Bach's "Toccata and Fugue in D minor" in the opening track), Black Blood feels as fresh and immediate today as it likely did on its release over 40 years ago. The record is filled with no-nonsense dance-floor-filler beats and stirring vocal performances, but Black Blood are also not afraid to slow the pace; for example, the mellow "Mapendoya Faranga (La Faranga)," which opens with a rubbery bass-and-keyboards bounce before bubbly percussion and smooth vocal harmonies join in to elevate the experience. It's the sonic equivalent of a cool breeze on a hot summer day. Also notable is the presence of "A.I.E. (A Mwana)," a song that was covered in 1981 by Bananarama and released as their first single. 
Often maligned and misunderstood, #disco doesn't care. You can't stop it. Sure, it became the butt of a million jokes once upon a time, but the fact that the genre's influence, and, really, the genre itself, has outlasted most, if not all, of those jokers should tell you all you need to know. Disco is an irresistible force. 
Merch for this release:
T-Shirt/Apparel, Vinyl LP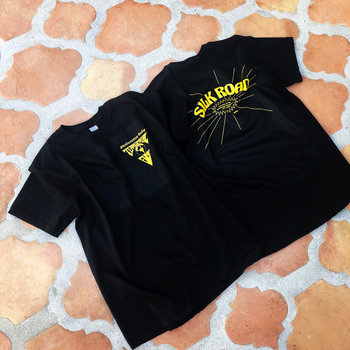 Compilations like this one can be overwhelming for people like me who feel the need to hear and appreciate all of the music ever made. Sure, it's only nine tracks, but these only scratch the surface of an entire music scene that, if it produced these gems, must surely have much more to offer. Coupled with that is the range of time represented here. Twelve years (if you're counting inclusively) is a long time for pop music, and the sounds here reflect that. Featured here is folk-influenced goodtime disco music (Jozeph Sefian's "Karoun E Yegel") that bears a more-than-passing resemblance to the disco music being produced in Russia during this time. Also present is Marten Yorgantz's "Ammenaïn Serdov (De Tout Coeur)," a synth-driven track heavily reminiscent of Italo Disco (it even has vocals that remind me of Francesco Salvi's "Esatto!"). This compilation will keep listeners moving and (perhaps more importantly) open countless doors to further musical exploration. 
It should be no surprise to see the #Armenian tag pop up under that last compilation. While the last album we explored focused on Armenian folk's influence on dance and pop music, our next artist takes that same ingredient and makes it a part of a very different sound.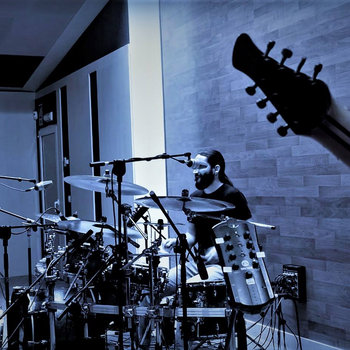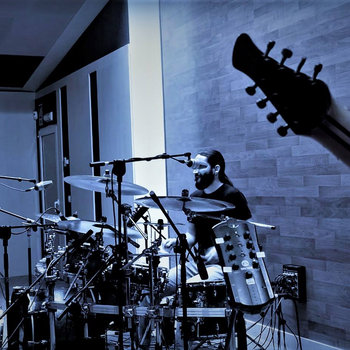 The hurdy-gurdy has long been a feature in heavy music as part of the varied instrumentation favored by folk metal bands like Eluveitie or Korpiklaani, but on this album from Spain's E.A.R., the hurdy-gurdy is pushed to the center of attention. Although maintaining a consistent hard edge, this album follows the trail blazed by prog giants Rush and those following in the footsteps of the Canadian masters. In addition to the hurdy-gurdy, E.A.R. make use of a Warr guitar, a finger-tapped stringed instrument favored by Behold The Arctopus. The sounds produced range from the flowing Orb-esque arpeggios of "Kroki na brzegu" to the fast-paced, solid low end over which the voice of the hurdy-gurdy soars in "Hortus deliciarum 2​.​0." The varied instrumentation here never becomes a distraction or feels like an affectation. The skilled players in E.A.R. are interested in using seemingly incongruous elements to create an interesting and exciting listening experience.
An obvious element of E.A.R.'s sound is #metal, which is always a good tag to drop in on and see what's going on. We'll end our travels this time with some loud yelling music.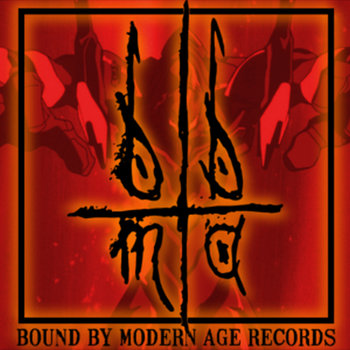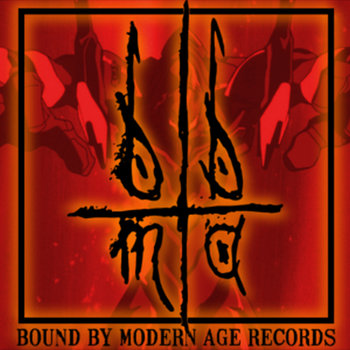 Frantic and chaotic almost to the point of breathlessness, the latest release from what label Bound By Modern Age describes as "Finland's only active vegan straight edge band" takes the '90s European metallic hardcore sound and adds even more aggression and adrenaline. These 11 tracks are unrelenting. Sure, there are the occasional breakdowns, but they serve less as a focal point for Defiant's songs and more as a welcome opportunity for the listener to catch their breath; a brief period of less intensity and violence in the middle of, well, insane amounts of intensity and violence. Sure, Defiant's got riffs (check out the opening seconds of "Collapse" for a monstrous example) but those riffs seem merely offered up as part of a ritual to bring on a storm. Kill Your Idols is a merciless maelstrom, assaulting the structure of metallic hardcore and twisting it into a new shape. 
Another journey is concluded, and another list of things to listen to is generated. Did you find something you love this time? Did you make notes for your own travels? Something I think about often is the fact that someone out there is making music that I will absolutely love, but I haven't heard it yet. I'm going to keep looking for it. I hope you will, too.