BANDCAMP NAVIGATOR
Bandcamp Navigator, March 2020: From Angolan Black Metal to Bay Area Pop-Punk
By Robert Newsome · March 26, 2020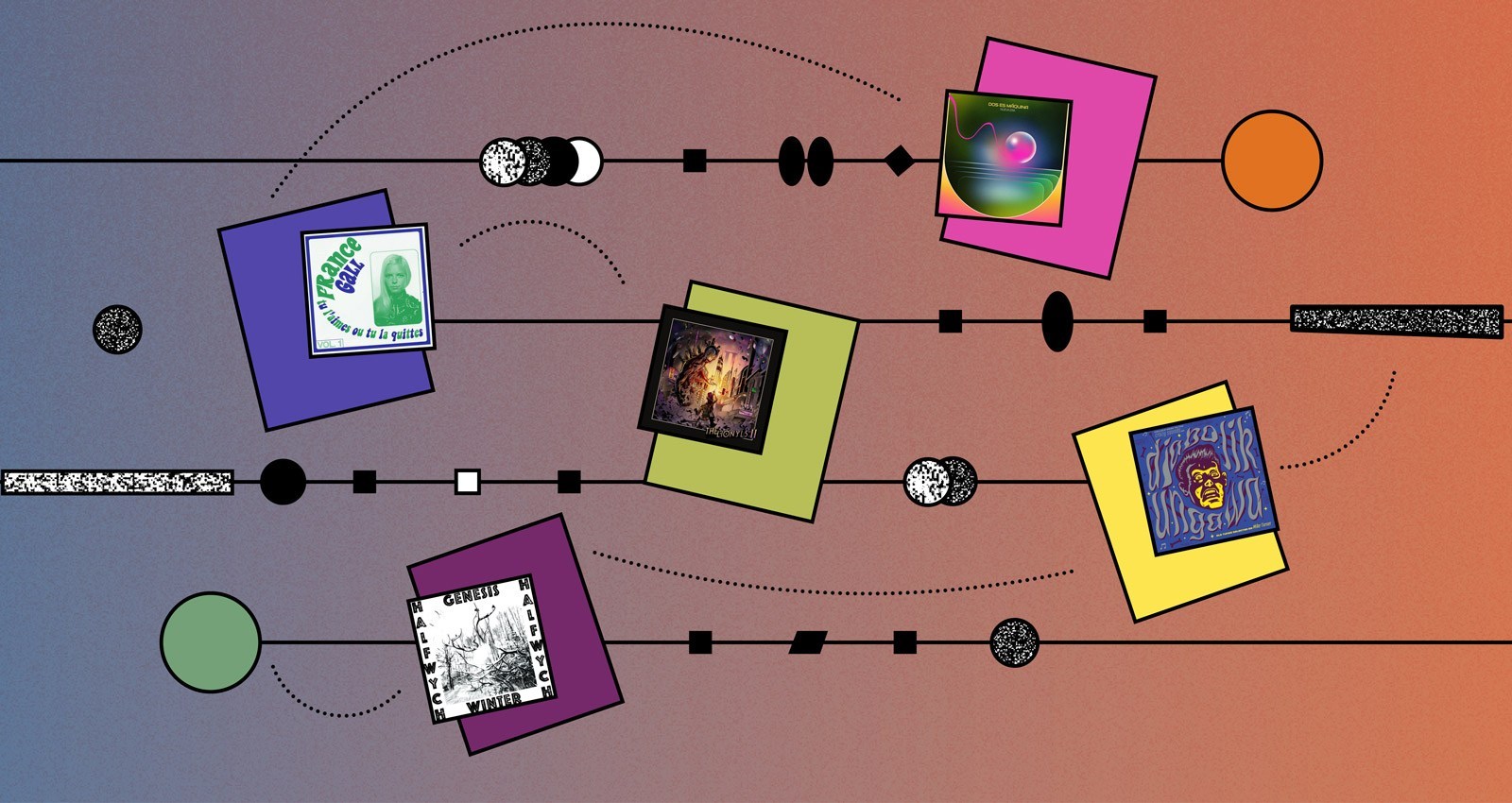 Black metal's influence has, in the years since its infancy, grown to be a worldwide cultural force. The genre's allure and sense of dark mystery have combined perfectly with the rise of the internet's world-shrinking power to spread these grim and frostbitten sounds to places that, well, aren't so frostbitten. Places like the capital city of Angola, where we begin our tag-hopping travels this month.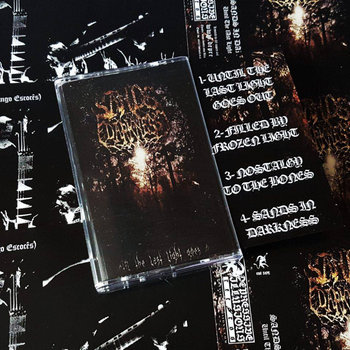 .
00:10 / 00:58
Merch for this release:
Cassette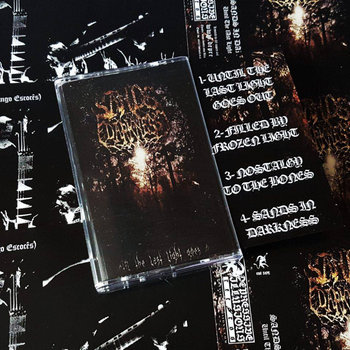 One of the chief accomplishments of black metal as a genre is to create in the listener a feeling of desolation, a unique type of stark, melancholic loneliness that has universal resonance, whether you're wandering dark snow-covered forests or, as is the case with Sands in Darkness, the streets of a major port city on the coast of Southern Africa. Until the Last Light Goes Out offers four tracks of blast beats and white-noise riffs with vocals that sound truly wild. Foregoing the typical "hissing snake" style of black metal singing, Sands in Darkness' Infernal Rii adopts an unhinged throat-shredding style, similar (but not identical) to that used by Philadelphia's Lonesummer. This latest work from Sands in Darkness shows the growth of the project since its beginning in 2013 but also stays true to the core elements of raw, depressing, devastating black metal.
Sands in Darkness are from #Luanda, Angola, the largest city in that country. It's a safe bet to say that Until the Last Light Goes Out doesn't represent all that Luanda has to offer, musically. Maria-Gracia Latedjou offers a respite from black metal aggressiveness, offering a more peaceful mood.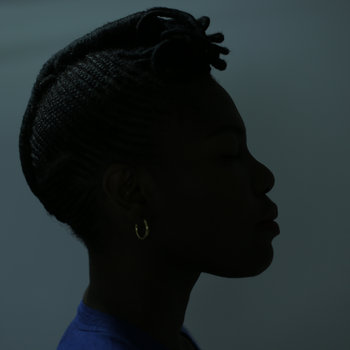 .
00:10 / 00:58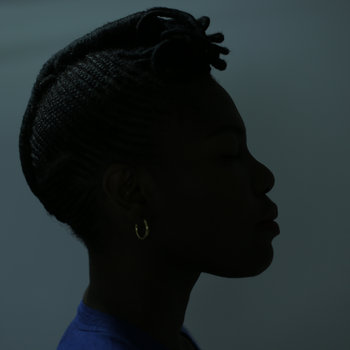 To simply describe this release by its elements—one voice accompanied by pizzicato violin—would utterly fail to give an accurate idea of what the music actually contains. Latedjou's voice conveys such depths of emotion, such utter beauty, that at times, even the instrumental accompaniment is unnecessary. The second track, "Ancêtre de Sable Rouge," starts with Latedjou's voice alone, and soon, other layers are added, culminating in a multi-tracked passage of the singer harmonizing with herself before sparse chimes and strings are added. Each addition opens up new sounds much larger than their component parts. Later, the album closes with "Flores de Papel," an upbeat, contemplative piece making use of vocalized percussion that slowly fades to silence for a dreamy conclusion.
The #minimalistic tag is perfectly suited to O Baile dos Sentidos, accurately describing its sparse elements. Applied to electronic music, the interpretation of this tag shifts slightly. Though still applicable, our next entry brings us a decidedly different type of minimalism.
Blending field recordings with drones and laying minimalist techno beats on top, RRUF has taken the young subgenre of mallsoft and combined it with ambient and IDM. The styles blend seamlessly here, with elements of each fading in to take the forefront before slowly sinking back into the mix. Industrial hisses and half-heard voices echo through space, slowly yielding to skittering liquid beats anchored by synth drones that swell and subside like the tide. There's movement here, but it's never frantic. Instead, it's a forward motion that's aware of its destination, a traveler that expertly picks up and discards elements as they're needed, never taking more than is necessary.
RRUF are from #Mexico. Lots of artists are. That shouldn't come as a surprise. So we'll stay there for a while and check out another one.
.
00:10 / 00:58
Merch for this release:
Cassette
Monterrey's Nueva Era rang in 2020 with these eight new songs, clearly influenced by '80s pop but solidly grounded in the present day. Bright synths take a back seat, serving here as support to sparkling, reverb-immersed guitars. Ranging from the dreamy pop of "La Calma" to the driving rock beat of "Ciclos," Dos es Máquina offers a variety of styles built on the same sonic foundation. Despite interesting and often unusual production choices (the vocal effect on the chorus of "Camino," for example,  gives the backing vocals a feeling of having been recorded underwater) these songs are, at their heart, straightforward pop songs, solidly written and excellently performed.
Though tagged as #classic rock, Nueva Era isn't what you may expect from that tag. Generally applied to radio-ready tunes by Van Halen or Heart, there are other ways of applying the label that also aren't so common. Our next group adheres to that classic rock spirit but adds in some heavy prog influence.
.
00:10 / 00:58
Merch for this release:
Compact Disc (CD)
Subliminal Criminal's second track "Crimson Sky" hits hard with a neo-Thin Lizzy swagger, but instead of telling us about Johnny the Fox or the boys down at Dino's Bar and Grill, Solar Sons' story is a continuation of the tale which began on their previous album, 2017's Retrograde Motion. The story, focusing on a time-bending anti-hero, isn't just told through the medium of punchy riffs. The Scottish trio build their worlds through the use of the full palette of prog rock tradition, though they stick mostly to the harder edge of the spectrum, kind of like what you'd get if you took High Tide's 1969 album Sea Shanties and launched it into a science fiction future. Solar Sons' concept albums work both as a well-told story and a collection of well-crafted songs, and they've clearly left room for further narrative development.
Parts of Subliminal Criminal are, indeed, #acoustic. Enough to validate Solar Sons' use of that tag, though not nearly enough to satisfy anyone looking for a start-to-finish non-electric experience. If that's what you're looking for, Halfwych has got what you need.
.
00:10 / 00:58
This collection of sparse, minimal acoustic guitar sketches comes from Tim Kitz, half of Canadian "blackgrass" duo Wychwood. Originally recorded in 2007 to accompany an audiobook, these pieces were released on their own this year. There's a sense of peace in this music, of solitude and introspection. Reminiscent at times of the quieter instrumental passages from Ulver's legendary Kveldssanger, Halfwych's music is at once tranquil and foreboding, conjuring visions of nature, of streams flowing through dark woods stirred by an autumn wind.
I spent a couple of days in #Ottawa several years ago, and I absolutely loved it. It's a beautiful city. Sadly, my own experiences in Canada's capital aren't terribly relevant here, because I saw exactly zero live music during my stay. Our next artist, had they been around at the time, definitely would have been one I'd liked to have seen.
.
00:10 / 00:58
Adding a dash of modern rock flavor to the late '70s/early '80s soul/funk formula, the sophomore release from this Ottawa quartet starts off strong and never stops moving. The Lionyls bring strong vocal harmonies, wah-pedal-heavy guitar, rubbery bass, and tight drumming to the floor. They also bring along guest musicians and a powerful horn section which fills out the sound where needed. The result is a record that would feel right at home next to the post-disco funk of T. S. Monk's House of Music or some of Prince's early '80s work, especially the blazing guitar solo that closes "Steppin' Out."
The #soul tag is vast, whether it's newer bands like The Lionyls providing their own take on classic sounds, or (as is the case with our next stop) those classic soul sounds themselves.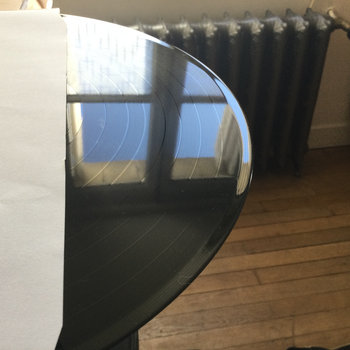 .
00:10 / 00:58
Merch for this release:
Vinyl LP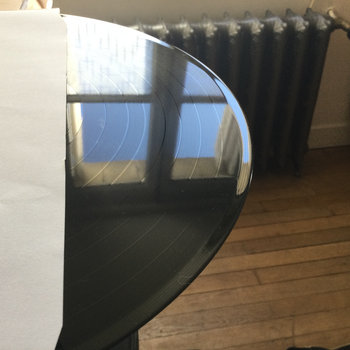 The latest compilation of '60s rock, soul, and R&B from French reissue label Doghouse and Bone is filled with tracks meant to keep listeners dancing. Some of these tracks may be familiar, albeit in different versions. The album kicks off with O.C. Smith's version of Dallas Frazier's "The Son of Hickory Holler's Tramp," which was a hit for Smith in 1968—but is probably better known from Kenny Rogers's chart-topping self-titled 1977 album. Later, Johnny Jones and his backing band The King Casuals swing by with their horn-powered take on Hendrix's "Purple Haze." There are some obscurities mixed in, too, like Joey & The Showmen's propulsive 1964 B-side "Surf Train" and André Verchuren's jaunty "Le Jerk à pépé." Best of all, though, is the research this compilation inspires; the music is so charming, it's hard not to feel compelled to dig into the careers of the artists you're unfamiliar with.
The 60s #yéyé sound has proven its longevity, whether through the continued popularity of the original yé-yé recordings from the '60s or through contemporary artists paying their respects to yé-yé legends.
.
00:10 / 00:58
French pop legend and 1965 Eurovision Song Contest winner France Gall left behind a tremendous body of work when she passed away in 2018. Later that same year, French label Ligature gathered together these 19 artists to celebrate her life and work. The interpretations here vary widely, from Shiny Weasel Expanded's surf-influenced take on "Laisse Tomber Les Filles" to François Virot's dreamy lo-fi rendition of "Il Neige," to Régis Victor's wobbly, off kilter "Les Rubans Et La Fleur." But as you would expect from the source material, they're all anchored solidly in a pop tradition. It's the perfect way to celebrate Gall's legacy and get to know some new artists. And, if you've listened to this one and want more, don't worry, there's a second volume, featuring covers of Gall's later work from 1967 through 1981, too.
Though France Gall herself couldn't, by any stretch, have been accurately described as #poppunk, many of the bands on France Gall, tu l'aimes ou tu la quittes definitely fit the bill. So, too, does the next artist on this month's list.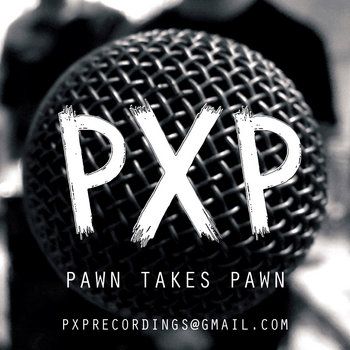 .
00:10 / 00:58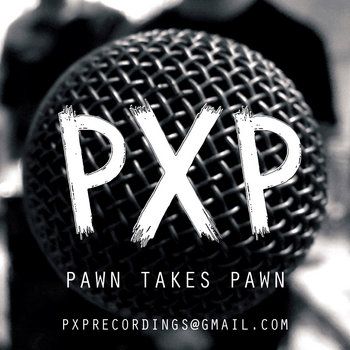 Merch for this release:
Cassette
The debut EP from this San Francisco trio is pure hook-driven pop-punk, striking the perfect balance between polished and sloppy. It's a new link in the chain that includes The Ramones (obviously), The Undertones, The Rezillos, Screeching Weasel, and The Max Levine Ensemble. Buzzsaw guitar combines with nonchalant vocal delivery on songs that are short, clever, and punchy. Standout track "Sleeperhold," a relative epic at just over three minutes, switches up the tempo between the verses and the chorus, and really shows off the skills of bassist Derek Pereza. My Bad! proves without a doubt that there's still plenty of life in the pop-punk formula.
With the last chords of My Bad! fading in our headphones, we've once again come to rest in the Bay Area, thousands of miles from our starting point on the western coast of Africa. The more we hear, the more we realize how much there is that we haven't yet heard. That's fine; we'll just have to keep up these travels. Until next month!