BANDCAMP NAVIGATOR
Bandcamp Navigator, June 2020: From Chilean Country Music to Russian Neo-Goth
By Robert Newsome · July 09, 2020
I'm constantly amazed at just how much music there is in the world. I've often said that someone somewhere is making music that, if I heard it, would probably be my favorite music of all time, but the law of averages says that I'm probably never going to hear it. This is both depressing and encouraging, because even though I may never find it, it pushes me to keep looking, and while I'm looking, well, I find releases like those below. So even if there's no real discrete goal, the search itself is fine with me. We'll begin this week with some South American country music.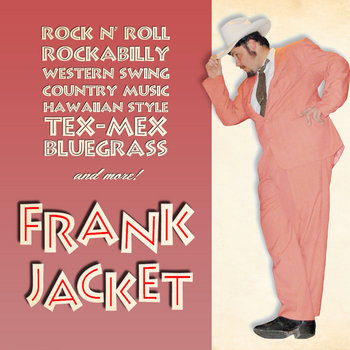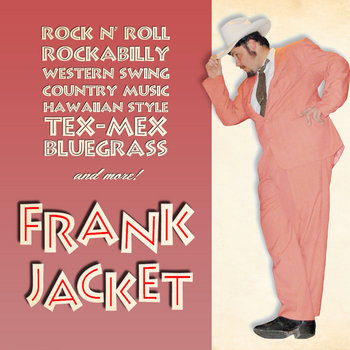 On first listen, You Say Adios is immediately impressive. A well-written and expertly performed love letter to old-time country music that incorporates just enough of a mix of influences (rockabilly, western ballads, '50s R&B) to keep things interesting throughout. But when you come to the credits, it becomes even more awe-inspiring. Maybe you were impressed with the steel guitar on "When Will You Decide" or the vocal harmonies on "It's a Sunny Day" and want to find out who's responsible. Guess what? It's all one person. Frank Jacket has single-handedly crafted the music on this and his other releases. To get a sound so big, intricate, and consistent as a one-person project is simply amazing.
Frank Jacket's music is influenced by #Western Swing, although the genre's big band sound would be difficult to nail with just one person, even an extremely talented one. Our next artist has assembled a group that isn't just influenced by the sound—they reinterpret it, bringing it into the 21st century.
Dave Stuckey & The Hot House Gang
How'm I Doin'?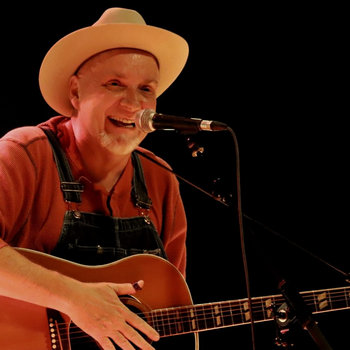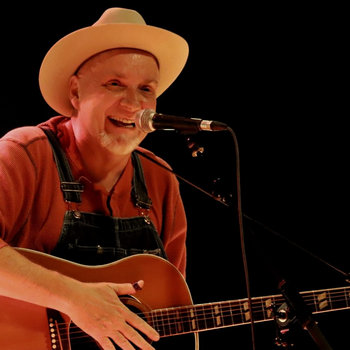 Merch for this release:
Compact Disc (CD), Vinyl LP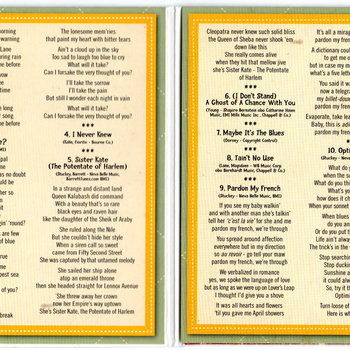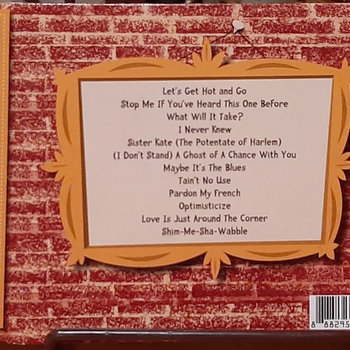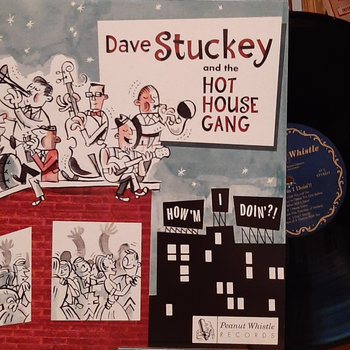 You may be familiar with Dave Stuckey from his work with Deke Dickerson in the Dave and Deke Combo, but his work with The Hot House Gang is a little less hillbilly than the combo's output. How'm I Doin'? is a high-energy blend; a generous helping of ragtime and Dixieland combined with the hillbilly jazz of Hank Penny and Vassar Clements. The band is in top form here, laying down jumping dance numbers as well as a couple of slow-burning ballads including the maudlin and moving "(I Don't Stand) A Ghost of A Chance With You," and closing everything out with "Shim-Me-She-Wobble," an instrumental that showcases the wildly talented players on this remarkable album.
Western Swing was, in part just #jazz played by and for hillbillies. The cultural influence of jazz has found its way into hundreds (if not thousands) of genre combinations, including traditional Caribbean sounds. That combo eventually spread around the world, being played by groups like our next artist, an Italian ska/jazz band.
North East Ska Jazz Orchestra
New Album!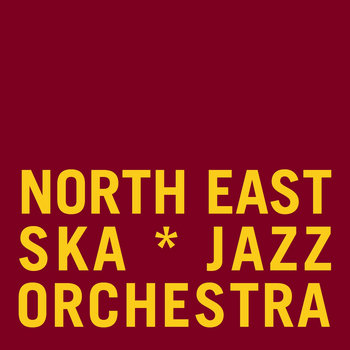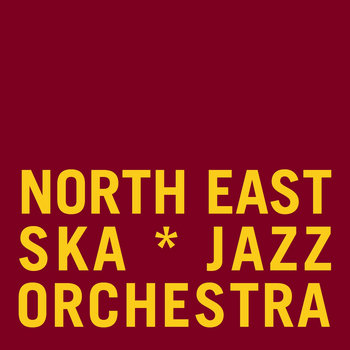 Merch for this release:
Compact Disc (CD), Vinyl LP, Sheet Music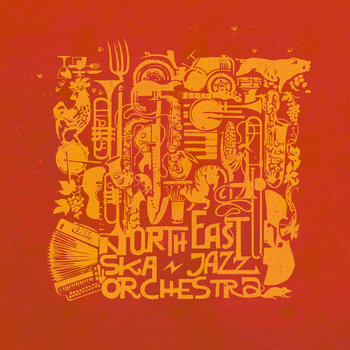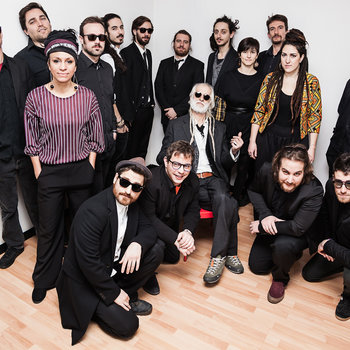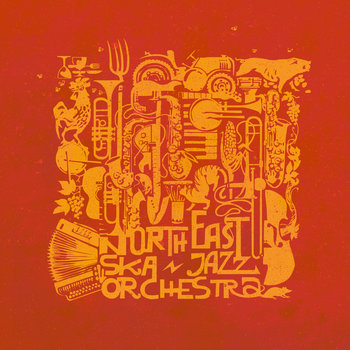 This album's opening track begins with a drum roll, slowly joined by mellow keyboard chords and a laid-back flute. Shortly, the familiar bounce of the traditional ska bassline rolls in to tie everything together, and we're off. Soon enough, the "orchestra" steps in, a huge horn section that opens up the sound, allowing it to surround the listener with expertly performed tunes that stay true to the Caribbean roots of their main influence while adding just enough jazz elements to keep things constantly interesting. Three different vocalists appear on New Album!, all of them blending in perfectly with the overall mood. This is pure good-time music, smooth and easy, and it's sure to bring a smile to your face.
Although listing #classical as an influence, The North East Ska Jazz Orchestra don't actually play classical the way we may think of it. That's fine. Our next featured artist doesn't either.
When it comes to music, I'm very much a literalist. I like structure and melody. But I also understand the importance of branching out and exploring less straightforward artists. This improvised work from Germany's Namu 3 is a challenging, engaging experience that presents three expert musicians investigating the outer limits of sound. Namu 3 describe their art as "action painting in sound." Constantly moving, shifting, and evolving, kraan gar ak ranges from quiet, intimate passages to explosive torrents of sound, all coming together in a whole that is beautiful, sinister, touching, meditative and a rewarding experience for the listener.
Namu 3's use of the #avantgarde tag fits in a much more obvious way than the classical tag that brought us to them in the first place, which is obvious to anyone who listens. "Avant garde," as a genre tag opens up a world of unusual, experimental, and exciting ideas.
This collection of work created in 2012 by experimental musician Anthony Weis begins with shimmering synth sounds. They're quickly joined by a violin, and eventually more abrasive synthesizer voices enter. That seems to be the theme here—the soothing and vaguely familiar are crossed with surprising but not unwelcome musical elements. It's refreshing rather than shocking. The jaunty oboe/bassoon voice in "Discovering the Lever" is joined by thick, distorted electric guitar and pounding drums. "The Time is Now" (sadly not a cover of John Cena's entrance theme) mixes ambient-style crystalline chimes with synth arpeggios and a propulsive dance beat. Sometimes, songwriting is just throwing things together to see what works. Weis, on this surprising and exuberant collection, has proven to be capable of finding unpredictable combinations that work perfectly together.
Anthony Weis is from #Chicago, a city we've visited before and, given the breadth and depth of the music that comes out of it, a place we'll likely visit again. Our next stop is a visit to a Chicago artist remaking classic pop songs in an entirely new way.
In an oft-cited 1983 interview with Sounds, Morrissey proclaimed that there is "nothing more repellant than the synthesizer." Morrissey was, of course, completely wrong, but hearing the Smiths songs he wrote with Johnny Marr performed solely on synthesizers really drives home how wrong he was. This collection of eight Smiths songs from electronic music producer Nicky Flowers also reinforces the fact that a great pop song is a great pop song, no matter how it's performed. Hearing these songs in a purely electronic context is more than just a novelty. It's a celebration of the art or pop music in all its forms and a reclamation of these classics from the dour old sourpuss who helped give them to us in the first place.
Although the #chillwave tag is more applicable to Nicky Flowers original music, it was used here, and it's a good bridge that carries us 8,000 miles across the ocean to an electronic music producer in India.
This relaxed four-song EP seamlessly blends electronic beats and synth washes with more traditional indie/alternative sounds. This is especially evident on "Love," which adds distant, spectral Slowdive-style guitar to early '90s ambient house. Album opener "Coat" pairs a plucked-string melody with downtempo beats and wordless vocal samples. "Birds," the final track, has a melody carried by a robotic synthesis of a human voice, which weaves around gamelan-style percussive elements. Skyflwr's blending of disparate styles is a fresh and exciting take on the "lo-fi beats" genre.
Skyflwr is based in #Mumbai, a city which, like most major metropolises in the world, also has a thriving punk and hardcore scene. Before we leave the city, let's meet one of the bands from this scene.
Greyscale Dreams is, conceptually, a reaction to the relentless monotony of modern life. Musically, this vision is realized in four songs that feature the throat-shredding vocals of Sidharth Raveendran backed by a sound that combines the angular constructions of Quicksand with pre-Shape of Punk to Come Refused (and just a pinch of Meantime-era Helmet). Rather than focusing on drop-tuned, palm-muted mosh-part breakdowns, Pacifist charge ferociously ahead, creating a whirlpool of stormy post-hardcore that perfectly balances the music with the message. This EP closes with its title track, a perfect work of loud/quiet/loud and slow/fast/slow dynamics.
Pacifist's use of the #noise tag links them to a variety of sounds. Some of them just "noisy," and some that are pure sheets of non-musical dissonance. Our next artist creates work that lands somewhere on the "musical" side of that continuum.
This album, the title of which translates to "Verification Work in Ableton," is experimental in the truest sense of the word. Consisting of three raw tracks created in the titular Digital Audio Workstation, it's a fascinating glimpse into the raw assembly process that's also fun to listen to. Fuzzy electric guitar riffs are accompanied here by blown out-drum machines booming away at a tempo that almost reaches dubstep's 140 BPM. Standout track "B17Cru5her" begins with a mangled take on gigantic '70s arena-rock style riffing and slowly changes shape, twisting into a pounding, crushing mid-tempo EDM monster.
Nayanogen is based in #Nizhny Novgorod, Russia, where we'll end our journey this time around with another artist from that city—one that plays exceptional neo-goth post-punk.
Июльские Дни
Китеж
The sonic debt owed to genre pioneers like The Cure or New Order is obvious here, but these songs—upbeat, dynamic, and powerful—are well crafted and unique. Guitars switch at a moment's notice from carrying a song's melody to exploding in a scratchy, piercing solo. The bass guitar anchors the sound, tying together the keyboard atmospheres and the distant vocals while the drums propel the sound inexorably forward. The EP is closed out with a cover of Soviet rock legends Кино́'s 1986 track "Твой номер." This release, the most recent available from Июльские Дни, was released in October of 2018. With any luck, we'll have more music from them in the very near future.
With the last of that Кино́ cover ringing in our ears, we end our voyage. We've barely scratched the surface of what the world has to offer, and I hope this list provides you with even the tiniest bit of inspiration to search for your own ideal sounds. You're guaranteed to find unexpected treasures along the way.