BANDCAMP NAVIGATOR
Bandcamp Navigator, January 2023
By Robert Newsome · Illustration by Jim Stoten · January 23, 2023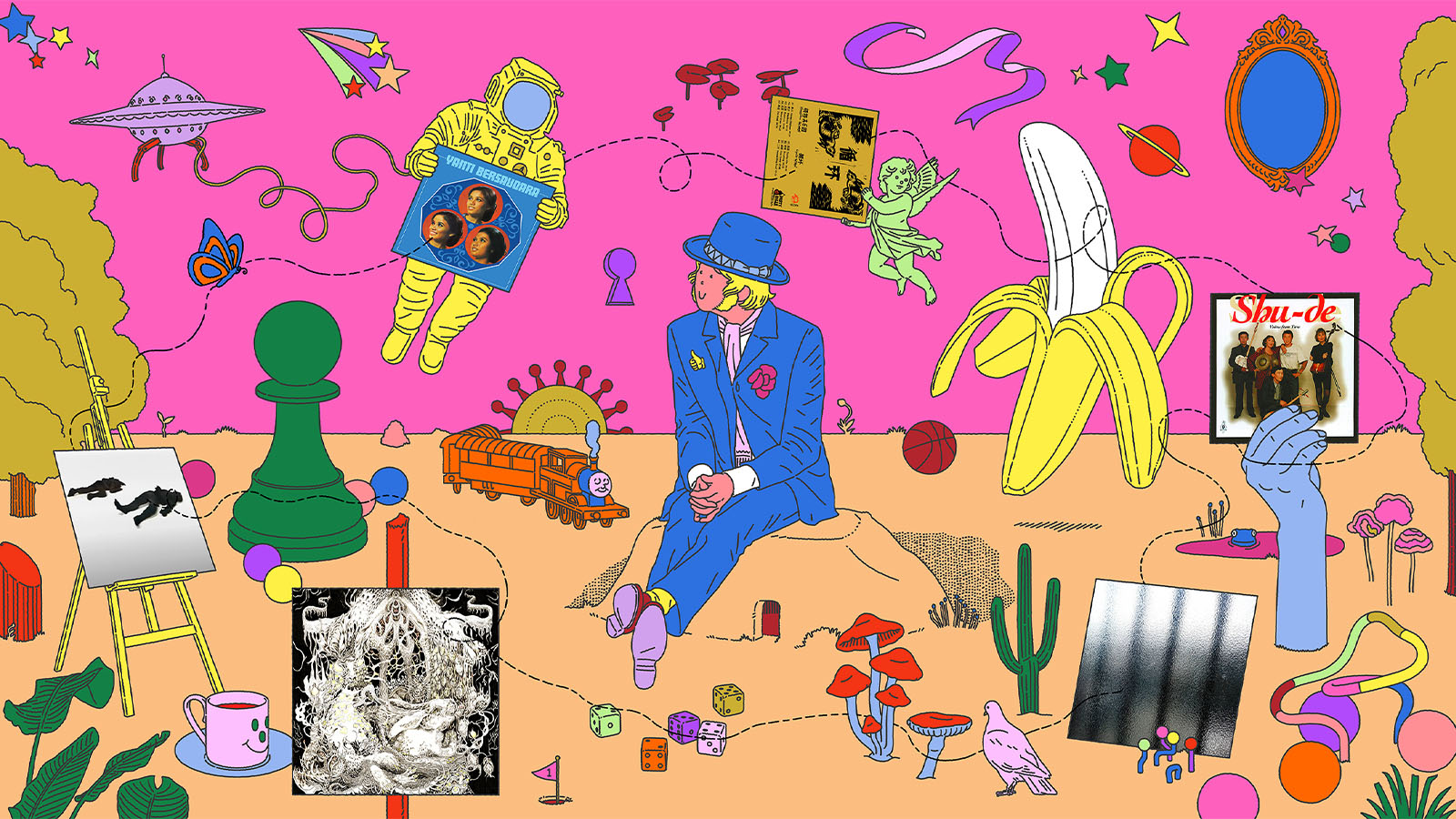 I did a lot of traveling in the final months of last year. Well, "a lot" for me anyway, which I realize would be considered "not much" by a lot of people. But it was nice to get out and see new things in person. It made me think of the "travels" this column takes me on and how, not to engage in hyperbole too much, any kind of travel really does broaden your horizons, even if those trips are just sitting in your house wearing headphones. Speaking of which, we're starting with a compilation that was never far from my headphones in late 2022.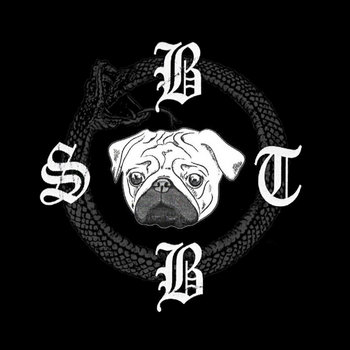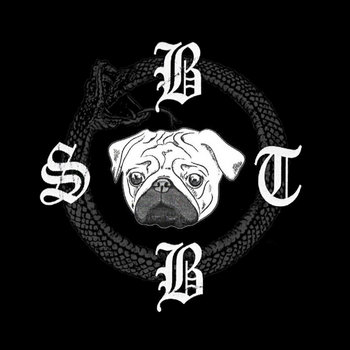 This compilation of experimental sounds from BTBS Records initially caught my attention because it features both Siege Golem and Т​р​у​п К​о​л​д​у​н​а (Warlock Corpse), who recently released a spectacular split tape on Maine's Out of Season records. Both band's contributions to this compilation, though, are a little different that the material on their split release. Here, the tempos are slower, often to the point of near-stillness. Т​р​у​п К​о​л​д​у​н​а, for example, provides an ominous, shifting cloud of sound that calls up the imagery of a '50s science fiction film; plodding percussion dominates the mix. This style fits with what the other artists here have contributed. Суперкульт provides a track of buzzing and crackling electricity accompanied by woodwinds and eerie vocal howls. The 13-minute "To the Point of Trembling" from Armenia's Forlate slowly and dramatically builds tension through rumbling bass and muffled field recordings. Overall, this compilation features an excellent assortment of electronic musicians making moody, atmospheric work.
The О​К​Р​А​И​Н​А compilations (and it really is worth your time to check out the first two volumes as a sort of side-trip) are released by #Kazakhstan's BTBS Records. Our next featured artist is a Kazakh group preserving the folk traditions of the Tuvan region.
Throat singing is simply magical to me. The ability to create two distinct harmonious tones with one voice seems like it shouldn't be possible, but here it is, happening on a record that anyone can hear. Shu-de even provides us with a primer of sorts on this ancient art with "Throat Singing – Five Styles," a track showcasing, well, exactly what it says on the tin. But this collection of Siberian folk tunes has far more magic on display than just the excellent (and mystifying) vocal work. Using traditional folk instruments, Shu-de weave a magical web of beautiful music ranging in tone from the the upbeat, majestic album opener "Ushkash Keliin" to the plaintive, wistful "Kolkhozchu Men." Most of these tunes lean heavily into a drone element, whether that drone is from the two-stringed bowed igil or the throats of Shu-de's incredibly talented vocalists. Regardless of how familiar you are with the folk music of the Tuvan people, this is an inspiring, riveting album.
Tuvan folk music's most widely known element is #throat singing. Even though this vocal style is not exclusive to central Asia, that's where we're staying fo one more stop, jumping from Kazakhstan to Mongolia.
Hugjiltu 胡格吉乐图
Cycle 循环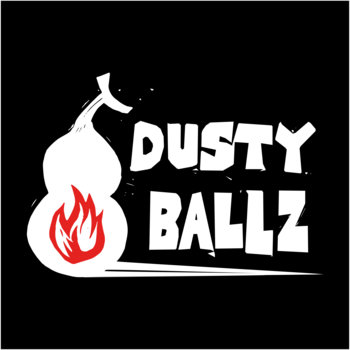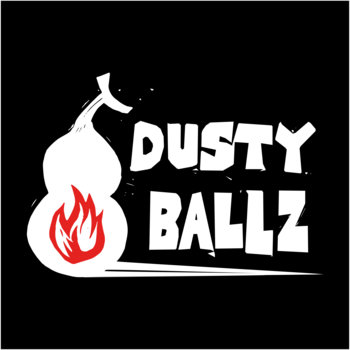 Merch for this release:
Cassette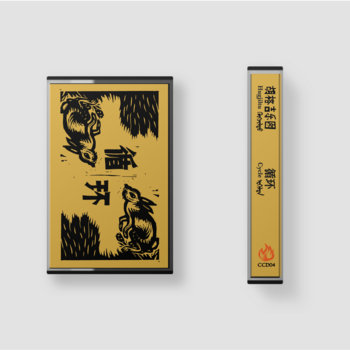 The latest from Mongolian musician Hugjiltu 胡格吉乐图 (of Hanggai and Ajinai) showcases his guitar playing, an otherworldly sound based on his use of a five-string guitar and its unique tuning, described in the album's notes as "combining the three-string Mongolian lute and the two-string horsehead fiddle." Tranquil and meditative, Cycle 循环—true to its name—focuses on repeated guitar phrases over which flutes, fiddles, dulcimers, and the occasional voice are layered. This creates an otherworldly result that slowly turns and evolves over the life of each piece. Throughout the album, experimental improvisational passages are used (such as the one that begins "水库 Reservoir") that shake the listener from the reveries this album can easily produce. Rather than being jarring and out of place, these passages serve to mark transitions—from one track to another as well as from one mood to another or from one sonic landscape to another. Cycle 循环 is an album that ranges in tone from sweeping and dramatic to minimal an intimate, all the while staying true to Hugjiltu's deep folk roots.
Hugjiltu combines folk music with influences from #free jazz, an influence used by our next featured artist in a very different way.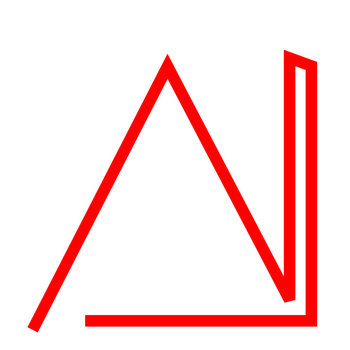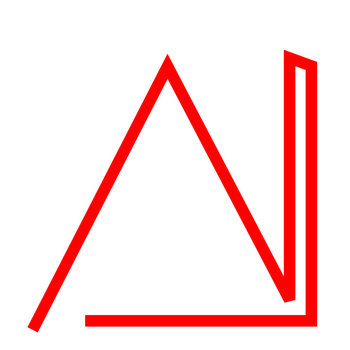 The members of the influential emo/post-hardcore band Hoover went on to be members of at least 15 bands (according to Discogs), probably a couple more. In 1994, half of the members of Hoover joined up with former 1.6 Band drummer Vin Novara to form The Crownhate Ruin. This collection from Ohio's New Atlantis Records collects that band's first three 7-inch releases along with some demo, live, and compilation appearances. Hoover's work had featured jazz-adjacent influences, but here, that element is pushed closer to the forefront. That's not to say that you're in for completely destructured non-linear "Jazz Odyssey"-type explorations here. This is well-constructed, introspective mid-'90s punk/post-hardcore of the loud-quiet-loud variety with a sensibility that's slightly off-kilter. There's the delicate, rubbery riff held longer than you might expect ("Tired of Seeing Fools Gold"), the loping, circular riff found on "My Country Getaway," and the lurching, cymbal-heavy drumming of "Present to President." These elements are placed among the expected tension and aggression found on tracks like "Better Still If They Don't Know" or "Visit From Mars," but never seem out of place or ostentatious. This collection is a vital document of a band whose work still sounds fresh and exciting nearly three decades after it was recorded.
I'm not sure we've explored the #avant rock tag before—it encompasses all kinds of experimental sounds. It's safe to say that regardless which artist we choose, we're probably going to get something different from each one, so it's probably worth circling this spot on the map to come back to later. For now, we'll focus on some skillful instrumental work.
Merch for this release:
Compact Disc (CD), Vinyl LP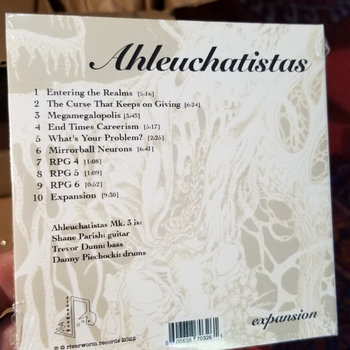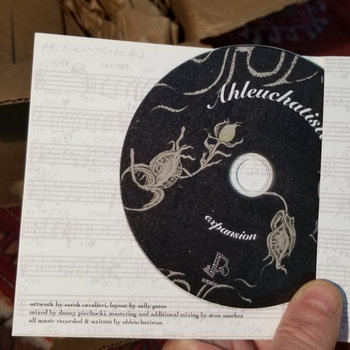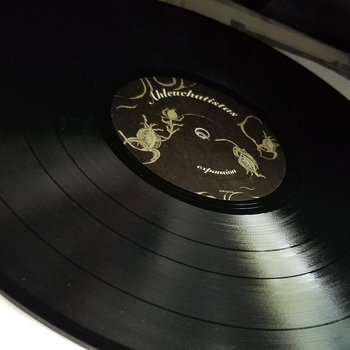 One of the great joys of seeing anyone attempt a feat of strength, skill, or balance is when the performer is comfortable enough with their routine to play around with it. It takes an immense amount of skill to pull off the appearance of being on the edge of collapse while actually being fully in command of the situation. Expansion is the sound of a band with this type of control over their art. There are times when the whole thing feels like it's threatening to fall apart, to collapse into cacophony. The thrill of this record is hearing these immensely talented performers play around with that line. It's breathtaking to hear these musicians start with a tight, interlocking groove and push it slowly towards disarray before snapping everything back together. There's a sequence near the end of the album consisting of three short tracks, "RPG 4," "RPG 5," and "RPG 6," that typify this. "4" ends with a full-throttle roar that slams into a short, fluttering guitar line bringing before the discordant opening of "5," which resolves into clockwork precision held together by some phenomenal drumming, then it's back into polyrhythms and discord in "6." It's thrilling—a sensation that is maintained throughout the many twists and turns of this fascinating record.
Would you look at that, we've somehow found our way to my own backyard of #Athens, Georgia. It's important to concentrate on what's happening locally, regardless of what your own particular "scene" is, so here's a quick dispatch from mine.
Labels are an essential part in the presentation and preservation of any "scene." Futile Force has only been around for a relatively short time, but in its existence has released some essential documents of the contemporary punk scene of this sleepy college town. The latest release is the demo from Snuki, six tracks (10 minutes, of course) of brutal fury. Snuki takes the classic D-beat formula and combines it with a touch of classic Japanese hardcore, wrapping all of that in a weighted blanket of reverb. The most appealing thing about this demo is how adept Snuki are at using tempo changes to really drive a song home. You'll find very few people who prefer the "everything as fast as possible all the time" approach to hardcore more than me, but here, the tempo variations are an essential part—check out the slow build to an all-out sonic assault on "Shitkicker" or the tightly-wound sequence at the end of "Breaking Out Teeth." It's the sound of a band with a fully formed approach to their craft, and one that I can't wait to hear more of.
Snuki didn't leave us a whole lot of tags to work with so we're cast out again onto the wide seas of the #punk tag. We'll use it to jump ten thousand miles from northeast Georgia to Indonesia.
Merch for this release:
Vinyl
An excellent, tightly-wound burst of post-punk influenced fuzziness, the latest from Bananach practically crackles with energy. It's not the fastest thing you've ever heard, but these five tracks pack a potent punch. Anchored by the buzzing and rumbling bass of the mononymous Java, these tracks resonate with punk's anxious, frustrated vitality while showing a deft familiarity with the craft of making well-constructed, catchy pop songs. That disquieted energy is completely cast aside on the epic (it's over four and a half minutes long!) "Doubt," which features soaring guitars and anthemic choruses. It's a departure that only serves to elevate this EP as a whole, providing a welcome respite between the forceful anti-colonialist sentiment of "Bigot Dance" and the strong riot grrrl influence of the final track "Virgin Fuckboi," on which vocalist Karina Sokowati really shows mastery of both a low, intense growl and a piercing, Kathleen Hanna-esque shriek. Panoptic Litter is a bold statement, concise and explosive.
#Bandung, capital city of the Indonesian island province of Java, is home to nearly two and a half million people. Any time you have that sort of population density, you know there's an immense amount of music waiting to be heard. Even though we're staying in the same place, we're moving backwards 40 years in time.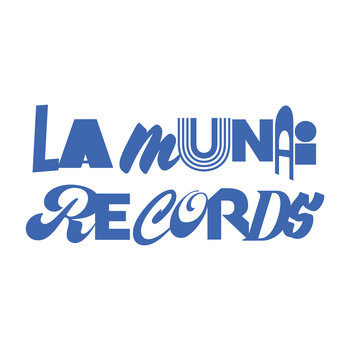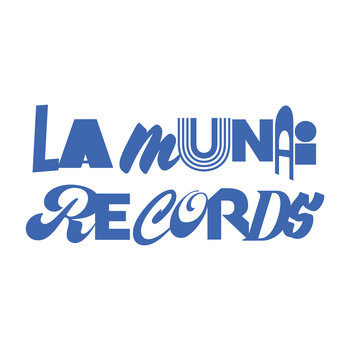 Merch for this release:
Vinyl LP, T-Shirt/Shirt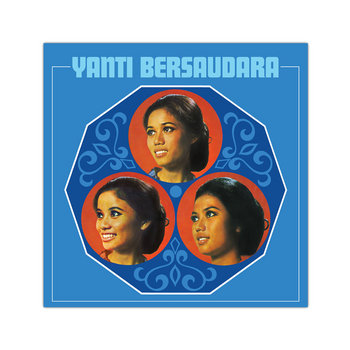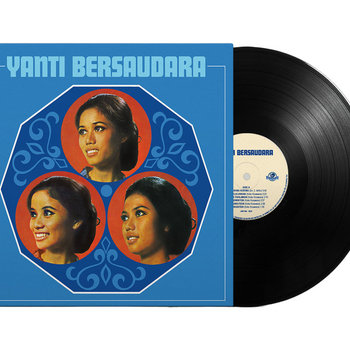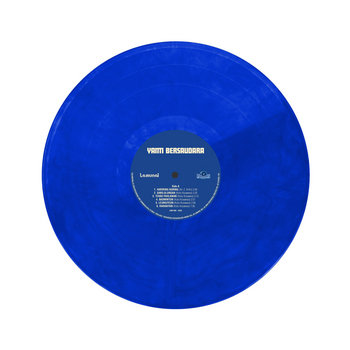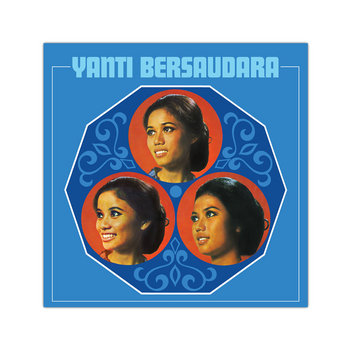 Jakarta's La Munai Records brings us this reissue of an early '70s masterpiece of folk-influenced pop. Sundanese folk music, a tradition centralized around the island of Java, makes its presence felt in on this record primarily through the use of traditional percussive elements that weave their way through organ-accompanied harmonies from sisters Yani, Tina, and Lin Hardjakusumah. The arrangements show the influence of late '60s Motown girl groups as well as the psychedelic influence that infused much of pop music in the late '60s and early '70s. These aren't exactly dance tracks, though the tempos do pick up a little bit on "Leungiteun" (which, until the vocals come in, sounds like it could be a Joe South outtake with its staccato organ hits and gentle, breezy guitar lines), and the following track "Rarakitan," which features one of the most memorable vocal melodies on this album. We're lucky that this fantastic record has been preserved and brought before a wider audience.
The #psychedelic influences on Yanti Bersaudara are indicative of the general trends in pop music of the late '60s and early '70s, but with our next artist, they're just one small part of an eclectic range of influences.
Strays from the Mind begins with the sound of arcing electricity enveloping a barrage of noise, including altered voices, dolphin sounds, and industrial ambience, an experimental approach similar to the one taken by the artist on September 2022's Subsidized Linguicide Application. It's all over soon enough, though. After a couple of minutes, the glissando melodies of "God's Current" kick in, and Blacc's dense beats and thought-provoking lyrics take over. As an introduction, though, it serves to put you off guard just a little bit. Regardless of the warm-blanket production and Blacc's deft delivery, I kept wondering if (or when) that dissonance would show up again. There are hints of it here and there, like in the howling sampled as a part of the instrumental loop from "Clay Pigeons," or the ominous buzzes and growls lurking in the dark distorted corners of "Command Hallucinations' Dimensional Mimicry." Being thrown off-guard sonically right from the start gives this record a new depth, defying expectations no matter how many times you re-listen to these tracks. 2022 was a big year for Spaghetti Blacc—this is only one of a staggering 20 releases. If you're unfamiliar, it's as good an entryway as any into this world. If you're familiar, you'll probably recognize it as a uniquely Spaghetti Blacc creation; an unsettling, murky, sometimes challenging, but always rewarding experience.
Spaghetti Blacc's use of #funk is somewhat non-standard, being positioned in the center of everything else going on, but for our final stop we're going back closer to the source, a reissued lost gem of late '70s/early '80s funk and soul.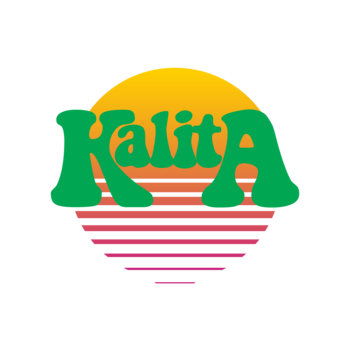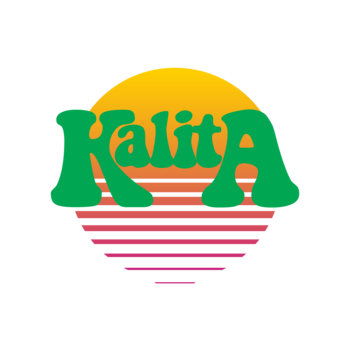 Merch for this release:
Vinyl LP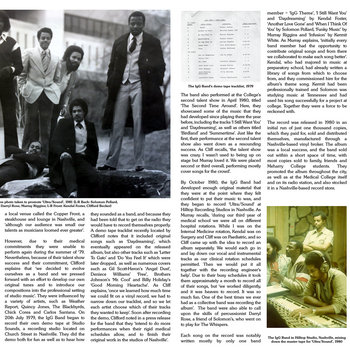 Medical school is probably pretty difficult. (That's an intentional understatement.) But when you're in there, as with any difficult, consuming endeavor, you've got to find a way to blow off some steam. Maybe you like hiking or painting or maybe—if it's 1979 in Nashville, Tennessee—you form a funk/disco band with some of your fellow students. That's how we got the IgG Band, formed by students at Meharry Medical College, who released Ultra/Sound in 1980. Don't let this band's "side project" status fool you; these songs are incredible, from the soulful slow jam "Another Love Gone" to the smooth, mellow "Infusion" to the blistering funk of (the appropriately-titled) "Funky Music." A success in the Nashville area on its initial release, this album has been reissued by London's Kalita Records to bring it to the worldwide audience it deserves. Ultra/Sound deserves to be talked about in the same conversations as the canon classics of late '70s/early '80s soul/R&B/disco.
And with that, another journey (mostly) around the world (with a brief stop in my hometown) is complete. Regardless of anyone's ability or desire to physically travel, there's still so much of the world you can experience just by listening. We may not get to all of it, but we're certainly going to try.