BANDCAMP NAVIGATOR
Bandcamp Navigator, August 2021
By Robert Newsome · September 07, 2021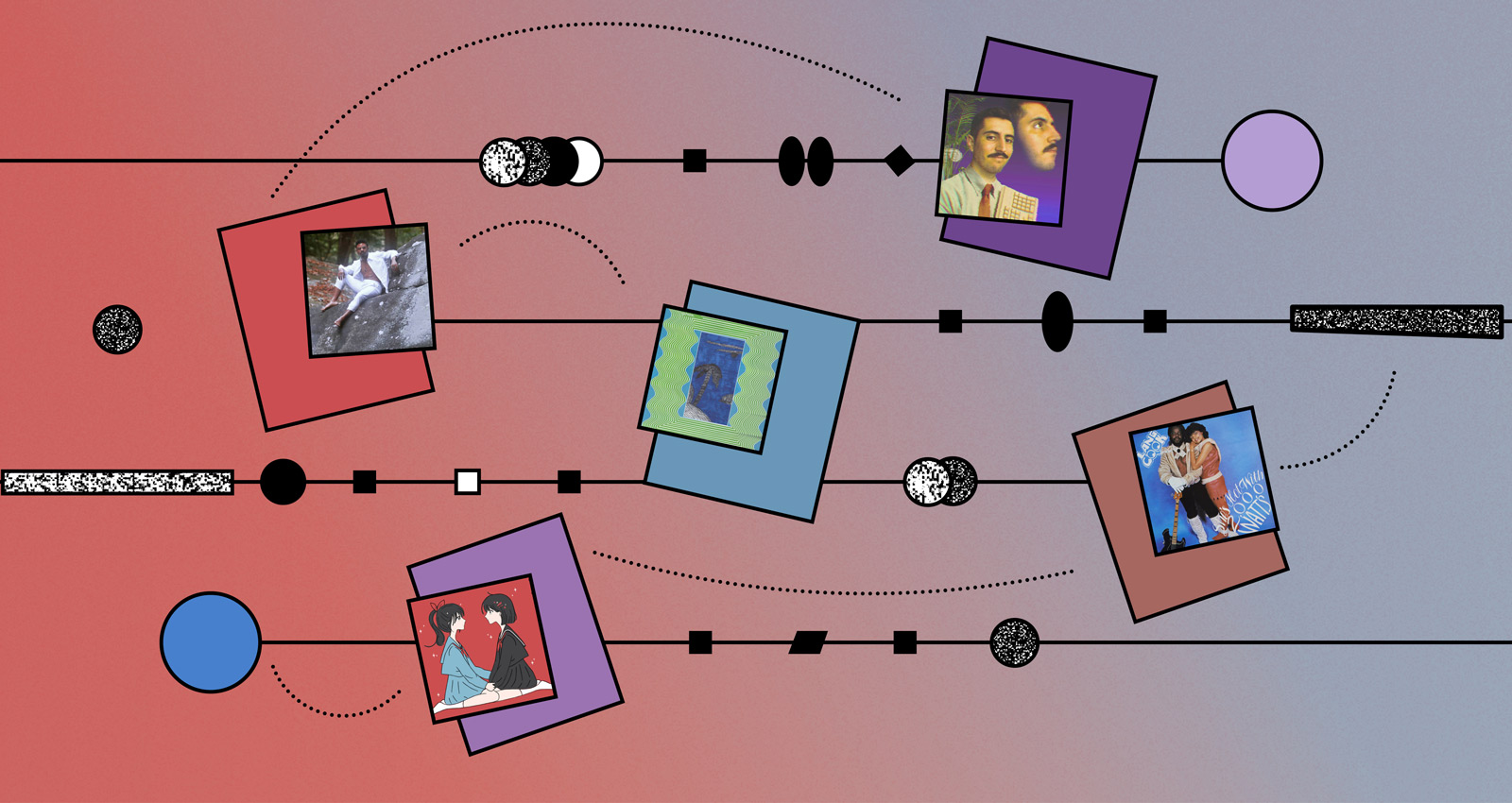 I don't want to get too bogged down in this idea right at the start, but have you noticed that there is an absolutely ridiculous amount of music out there? I know I've written about this in the introductions to other columns before, but if you really stop to think about it, it's truly staggering; almost overwhelming. When you're faced with this volume of new sounds to explore, the only thing you can do is to dive in and start finding the ones that speak to you. I hope these travels continue to be helpful to you in that task. It's sometimes good, though, to start in a familiar place. This time, we're beginning with Wizard of Loneliness, an artist whose 2019 album Farewell My Little Viking was a particular favorite of mine.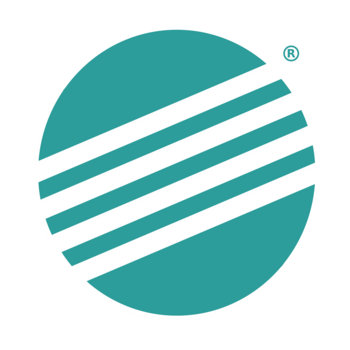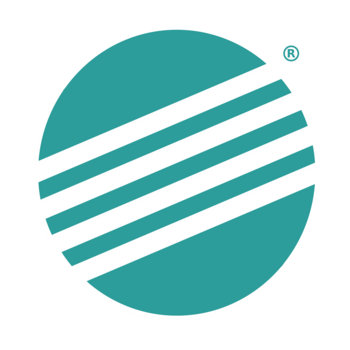 Merch for this release:
Cassette
This New Jersey electronic musician is incredibly prolific, having several releases on numerous labels to his credit. His latest, released on electronic powerhouse Business Casual is a perfect summertime pop record. The tempos are propulsive to keep things moving, whether "things" are an afternoon pool party or your own thoughts as you drive down empty streets at night with the windows down. The proceedings are infused with a cathode-ray haze, serving up that classic feeling of misremembered or possibly nonexistent nostalgia for which vaporwave and its offshoot/associated genres are famous. Highlights here are "Game Genie," with its bubbling bassline and Cisco "Opus Number 1" hold music synth voices, and "My Glowing Skull," which has vocals that flirt with Peter Murphy/Richard Butler territory perfectly offset by the angelic voice of guest Carla Heliotis.
There's lots more variety hanging out in the #chillwave tag than you might expect. Bouncing around in there are new-age ambient style releases, some low-key but still danceable pop music, and (as we're about to hear) some "classic" style vaporwave.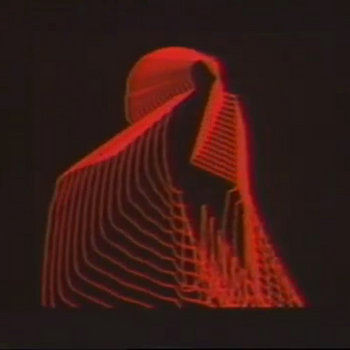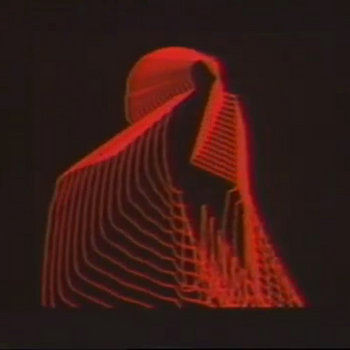 It's weird to think that vaporwave, a genre which many of the Extremely Online witnessed the actual birth of, has now been around long enough that you can describe something as having elements of "classic" vaporwave—but due to the unfortunate linear nature of time, that's where we are. Seville, Spain's The Crow hits all the right notes on this release, from the phaser-effected synth swells that perfectly evoke the experience of walking under a tinny ceiling speaker pumping music into a half-abandoned mall, to the harsh square-wave-form bass bouncing around under the synth washes. Don't miss the standout track "m y m i n d // 私 の 気 持 ち," which takes a New Jack Swing beat and strips it of that genre's innate funkiness, presenting it all dressed up to soundtrack a "let's-have-fun-on-our-first-day-at-work" corporate training video.
#Seville, in southern Spain, is our next destination. As you well know by now, geographical tags are a good way to jump from genre to genre, which is what we're about to do as we jump from the vaporwave of The Crow to some energetic pop-punk.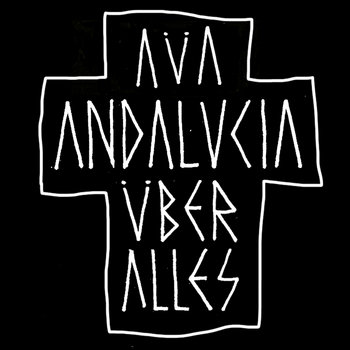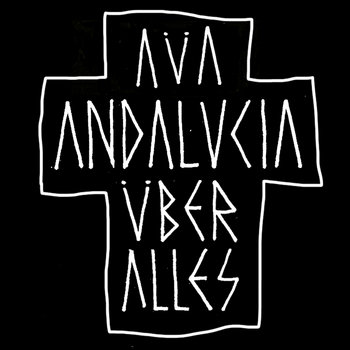 This 2020 EP from Murcia's Cromo is six tracks long, each a high-potency shot of adrenaline. These tracks draw on the foundations of pop-punk, weaving together elements of The Dead Milkmen ("Aprieta el botón" has a similar bounce in the chorus to the Philadelphians's classic "Filet of Sole"), Screeching Weasel (you can hear the influence of "Hey Suburbia" shining through the guitars of "Jhonny el soldado") and the vocal styles and bright, trebly guitar of Jettison-era Naked Raygun. There's even a melodic nod to the genre's great-great-grandfathers—a Liverpool skiffle group called The Beatles—on "P.I.D. (Paul is Dead)." Cromo knows the secrets to a great punk record: keep it simple, keep it short, and keep the tempo up. It's an ancient formula, but En Otro Lugar is proof that it can still work, and when it's done well, the results are still powerful.
We've come again to the #DIY tag. That's fine. Even if we focused solely on this one tag we'd never be able to highlight all of the amazing music in there. But we've got to try, right? Right! Which brings us to our next entry…
Merch for this release:
Cassette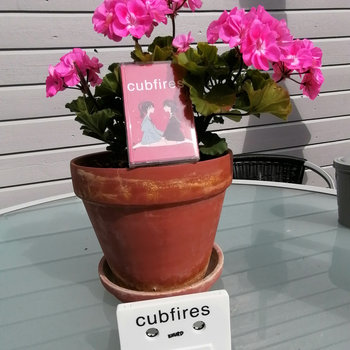 Over the past couple of decades, the "midwestern emo" sound of the mid-'90s has given up all pretense of being exclusive to the American Midwest. A perfect example of the global spread of this sound is this collection of all the recorded material (so far, I assume, as the album notes refer to the band in the present tense) of this Jakarta, Indonesia quartet. The most obvious influence present in these tracks is The Promise Ring, but it's not too hard to also hear Braid, a little bit of Cursive, and even (moving over to the East Coast), a little bit of Lifetime and Saves the Day. It's an interesting listening exercise to trace the evolution of Cubfires's sound here, from their 2018 demo to the fuzzier, grittier later material, which, not to belabor the Promise Ring comparison, really is a perfect balancing point between the sounds of the 30° Everywhere and Nothing Feels Good periods of that band. Closing out the collection is the 2019 track "We Don't Have Each Other," which features some impressive and delicate guitar acrobatics.
Although Cubfires is an Indonesian band, the label releasing their discography is based in #Trondheim, Norway. That's also where we find our next featured artist, the experimental Lille Lort.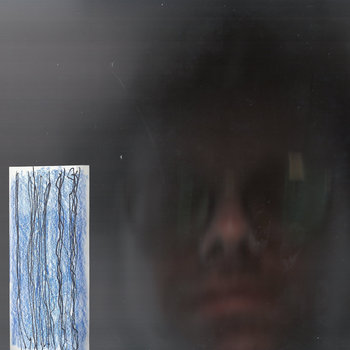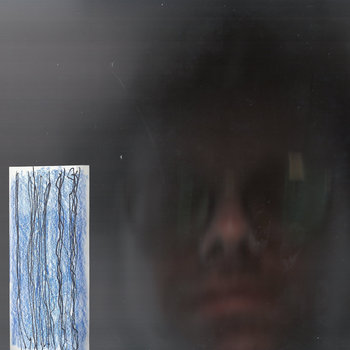 Merch for this release:
Compact Disc (CD), Cassette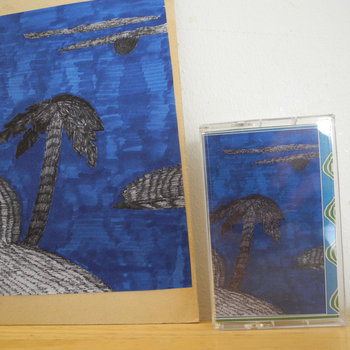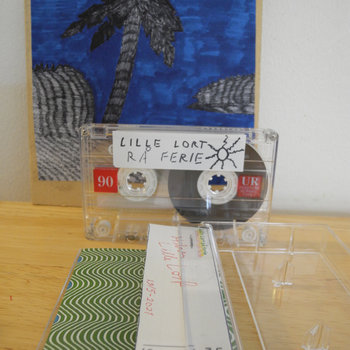 Tor Trollstøl, the artist who records as Lille Lort (and is also a member of experimental trio Kommunalt Svømmeanlegg) describes Lille Lort på ferie on its Bandcamp page as a concept album about a holiday trip. This description is an apt encapsulation of the chaos, confusion, beauty, wonder, and fun to be found here. From the light-hearted title track (which sounds more than a little influenced by Piero Umiliani's classic "Mah Nà Mah Nà") to the jittery and anxious "Lille Lort prøver å slappe av," this album runs the gamut of emotions associated with travel. It proves that pushing through a bit of frustration and difficulty can all be worth it if you end up in a place as relaxing and idyllic as the laid-back album closer "Når er hjem," built around mellow acoustic guitars and floating synths. Sure, Lille Lort's music, like a vacation trip to a new place, can be challenging at times, but it's always interesting.
#Solarpunk is a (primarily) artistic and literary movement that imagines a futuristic world wherein humans live in a more environmentally harmonious and sustainable manner with regard to our natural environment. The music of our next featured release offers a soundtrack to that imagined future.
VON Krup and Eph3mme
Earthlink
A concept EP telling the story of humanity's exploration of space to seek a new home while at the same time restoring a devastated home planet seems speculative, sure—but not too far from what we might face in the near future. Mexican musician VON Krup (in collaboration with visual artist Eph3mme) has updated the Artificial Intelligence-era IDM aesthetic for the 21st century, mixing in elements of vaporwave, post-vaporwave ambient, and early '00s dance music. The result is a densely layered sound, exemplified by "Sacred Hardware," where a dub-like bassline is coupled with tape hiss (or is it rocket exhaust?), water-drop samples, and dynamic beats. It would be easy to overload the listener with too much auditory information, but VON Krup manages to always stop just short of this transgression, expertly mixing together vocal samples, deep bass lines, synth washes, sound effects, and several other sonic surprises.
Tagging your work as #unclassifiable is a bold move, but sometimes a necessary and accurate one. It can be hard to fit artists like our next one into a single, easily explained category, that doesn't make the listening experience any less fun.
New Jersey singer/songwriter DA'VAE's latest EP uses 90's hip-hop/R&B crossover sounds as a foundation to build something modern and original. Combining production techniques familiar to fans of nu-disco and future funk with deep resonating bass (particularly effective on the modern-day murder ballad "L8 Night Driveby") and velvety vocals (startlingly evocative at times of late '80s/early '90s R&B hitmaker Al B. Sure!), Enter is a fresh take on a classic pop sound. Of particular note here is the guitar work on this album. It's not flashy (you're not going to get any "When Doves Cry" style solos) but it subtly enhances the tracks when it appears (especially the closing track "Backseat Pyromaniac"), supporting the songs and adding a welcome extra touch to DA'VAE's overall sound.
DA'VAE gives us the welcome opportunity to jump into the #alternative R&B tag, which may not be the most widely used tag on Bandcamp, but is still filled with so much great stuff like, for instance, this James Bambu album.
Probably one of the most overused words when writing about R&B is the adjective "smooth," but I've got to let you know right now that there's no way you can write about James Bambu without it. This record is pure silk. Bambu's voice is elastic, emotional, and expressive. It's an instrument that takes center stage on Del Sol and holds attention tightly. After a brief, jubilant intro track, the laid-back "Love Nest" sets the tone, being plenty sexually explicit without being, well, gross about it. "Angel Eyes" features a jittery beat and even more impressive vocal work from Bambu, the lead melody bouncing and weaving through a framework of celestial harmonies. The short, to the point "Do You Right" features a guitar effect that sounds like a synthesized saxophone. It's somehow the perfect sound for that track, and I wish it'd been featured in more tracks on this album. Bambu recently (in April of 2021) released a single, giving new fans (like me) hope that there's another album on the way.
Although he currently lives in Brooklyn, James Bambu's roots are in #Atlanta, a city musically best known for its contributions to hip-hop. But there are (obviously) other music scenes going on there as well. A historical snapshot of one of them is provided by a reissue of an Atlanta hardcore classic:
Neon Christ
1984
Merch for this release:
Vinyl LP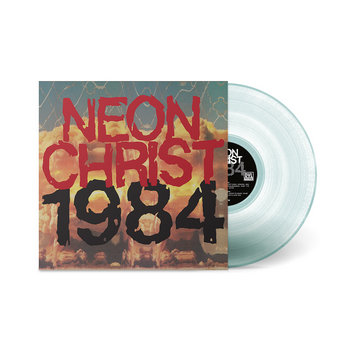 As a youth growing up in Georgia who was into hardcore punk, Neon Christ was a sort-of legendary band in my mind. I had a mixtape from a friend that had a couple of songs from them and knew people who had heard how great they were from an older sibling or cousin, but I was well into adulthood before I had an opportunity to hear more than a couple of songs. This release presents the band's 1984 sessions (hence the title) remastered and all in one place. This is fast, sharp, aggressive '80s style hardcore in a style that's a mix of Tied Down-era Negative Approach and 7 Seconds's The Crew. Some of the longer tracks (like the over-three-minute epic "The Knife Cuts So Deep") point to a nascent songwriting ability in the band that probably needed more time to develop. As it stands, though, this is a valuable release both as a collection of great songs that deserve wider attention and as a vital document of American hardcore in the mid-'80s.
That Neon Christ material was, as you probably learned by the title, recorded in #1984. That year also serves as a tag allowing us to hop within that same year from Atlanta hardcore further south to Miami funk.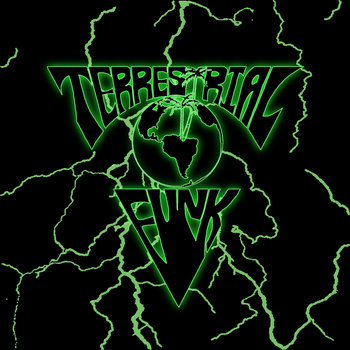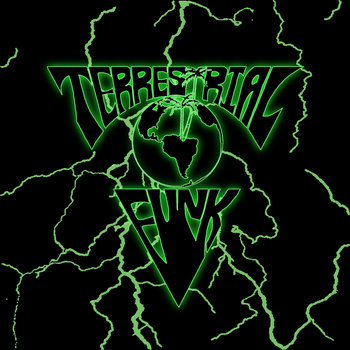 From reissue label Terrestrial Funk comes this slice of '80's disco/funk bliss. If you take a look at the album's credits, you'll see Lang Cook's name credited with just about everything on one song or another, meaning that the creation of this record was a true labor of love for this visionary Miami musician. Opening with the frenetic "Liberty City Jam" (featuring some absolutely amazing drumming from Belgene Chinn), this album is a journey through several styles, all of them designed to get you moving. Cook proves time and again that he's got the ability to back up his ambition, laying down memorable performances on electric piano (the jazzy "Another World"), bass guitar (on the throbbing cosmic disco of "Feeling the Fire of Desire), and synthesizers (the rollerskating jam "DJ of the Year"), as well as handling all of the lead vocal duties. Originally released on an independent label in the mid-'80s, this record may have been lost to history without this reissue, and that would have been terrible—because things are much better with Lang Cook's music in your world.
Miami in 1984 is as good a place as any to end our travels this time around. I hope you found something new to love on this trip, or maybe a little bit of inspiration to strike out on your own and find your way through this ever-growing mass of great music that's out there waiting for you. Let's do it again next month!