BANDCAMP NAVIGATOR
Bandcamp Navigator, August 2020: From Sci Fi-Inspired Jazz to a New Take on Soul
By Robert Newsome · August 31, 2020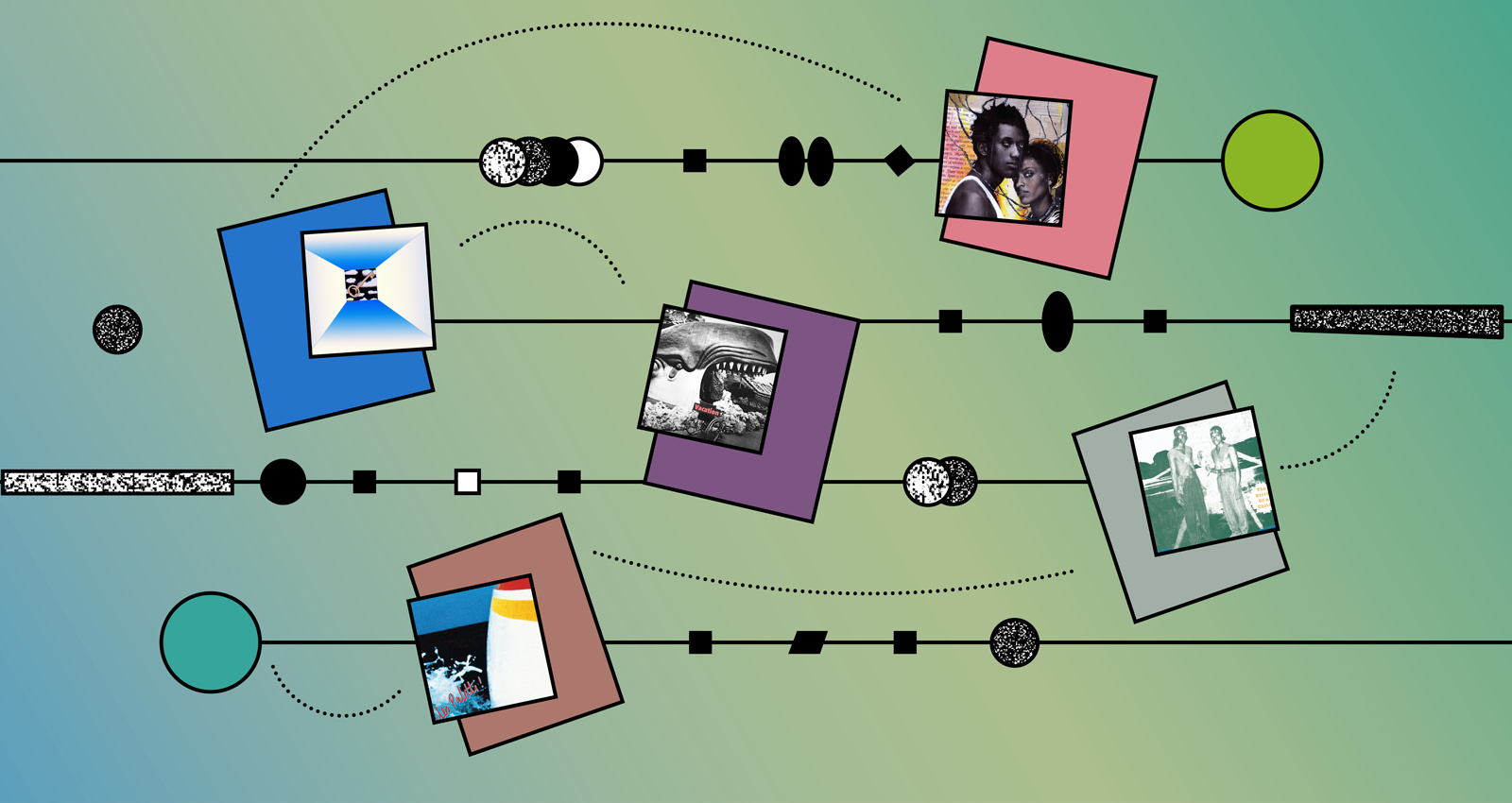 Bandcamp Navigator is a column dedicated to a fan favorite Bandcamp practice: tag-hopping. Each month, Robert Newsome selects an album from Bandcamp's homepage, and follows the tag at the bottom of the album page to uncover a world of musical discoveries. 
I've had more time to read lately, since I'm not really leaving the house too often. For some reason or another, I find myself being drawn to apocalyptic and post-apocalyptic science fiction (wonder why that could be?) After a bleak trek through Chelsea Quinn Yarbro's False Dawn, which depicts a world destroyed by environmental devastation, I decided to follow it up with Octavia Butler's Clay's Ark, about a disease that turns human beings into mutants. This made me wonder if there were any Butler-inspired works on Bandcamp (other than that one Blöödhag song). Guess what? There certainly are.
Nicole Mitchell & Lisa E. Harris
EarthSeed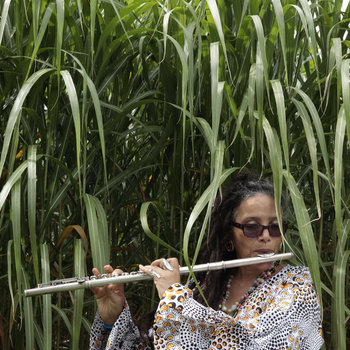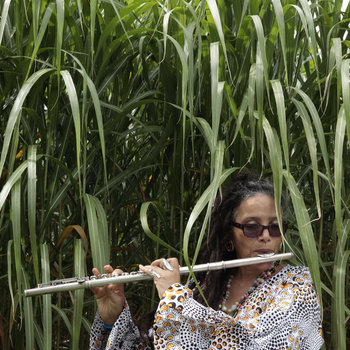 Merch for this release:
2 x Vinyl LP, Compact Disc (CD)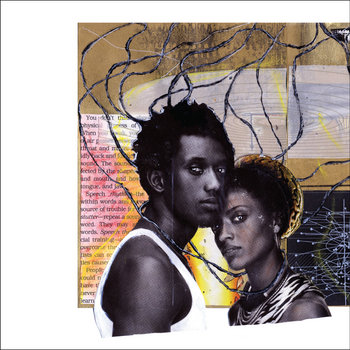 This album, named for the Octavia Butler-created religion focused on the idea that humanity is a seed that should take root among the stars, presents an interstellar version of Rahsaan Roland Kirk's "journey agent" from his 1976 "Theme for the Eulipions." Rather than Kirk's soothing, mellow, "duty-free gift for the traveler," Mitchell and Harris present here a jarring, unsettling work that mirrors the troubled environments in Butler's stories. "Whole Black Collision" begins with discordant strings and a strained trumpet improvisation before transitioning into soaring vocals that weave in and out of harmony with one another. EarthSeed is jarring, difficult, and surprising; a work filled with tension and conflict that unexpectedly transition to moments of delicate beauty, echoing Butler's idea that, "the only lasting truth is Change."
Among EarthSeed's many sounds is the sound of the #theremin, an electronic instrument that adds an otherworldly sheen to any work on which it appears, including the next stop on our travels, a German electronic pop record.
Merch for this release:
Vinyl LP, Cassette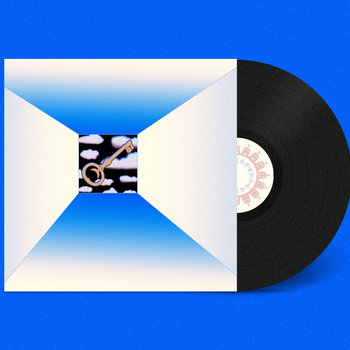 On her debut release as Discovery Zone, Fenster's JJ Weihl has created an electronic fantasy land. It's a world fully realized, and one that contains a wide array of landscapes—like the candy-coated pop of "Dance II," which has the feel of a long-lost track from a fantasy collaboration between DeBarge and NuShooz. There's also the ambient/vaporwave influenced "Tru Nature"; the floating, spaced out "Time Zone"; and the melancholic and bittersweet synth ballad "Fall Apart." The latter is also a fine example (along with the works of Bart Graft) of why more synth-pop songs should include scorching guitar solos. The entire album is anchored at the mid-way point by "Sophia Again," a dreamlike conversation between an artificial intelligence program and its creator which provides Remote Control's sonic world-building with a unifying mythology.
It's probably not going to surprise you when I tell you that the beats on this Discovery Zone record were provided by #drum machines. They're used by thousands of artists, but the tag isn't as vast as you might expect. There's a lot there, sure, but everyone using computerized beats just isn't calling it out in the tags. Luckily, there's enough variety there for us to continue our journey.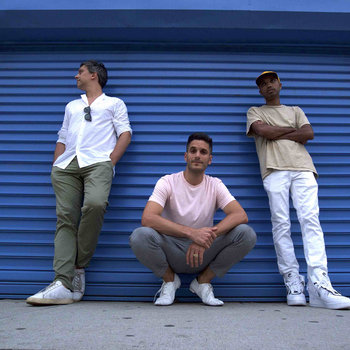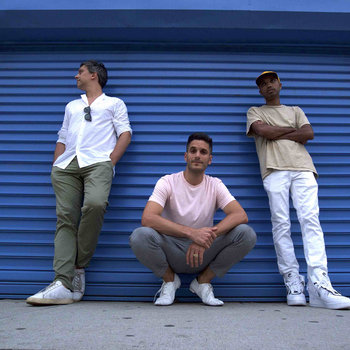 This short three-song release is perfectly titled; it offeers a short, laid-back, sunny break. Opening with the bouncy pop of the title track, Foreign Tapes takes post-punk basslines, shimmering synthesizers, minimalist drum machine beats, and a little Latin percussion, and blends them together into a perfect icy-sweet mixture. Closing track "Come Die With Me" takes a menacing bassline and wraps it in jittery tempos and smooth vocal harmonies to create the perfect driving song for cruising the beaches on a hot summer night. It's even got a fuzzed-out, bass-drop breakdown to boom at the stop signs while you wait for the tourists to cross the road. This trio of pop treats is a lasting reminder to, as the harmonies of "Buenas Vibes" tell us, "Savor each wave that you catch while they last."
#Balearic, as a musical descriptor rather than just a Spanich archipelago, rose to prominence in the mid-'80s, describing a laid-back form of dance music, the influence of which is still going strong today.
Merch for this release:
Vinyl LP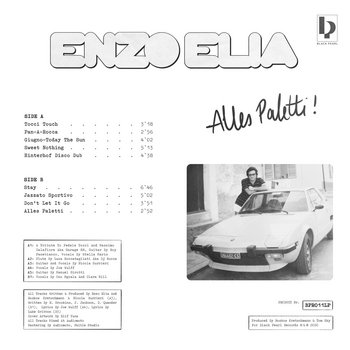 These delightful dance tracks are heavily influenced by '80s and '90 club music, but there's more to them than just throwback vibes. Sure, they'd fit right in at an Ibizan dance club—but it's easy to imagine these tunes as the soundtrack to a coastal sunset—and that's really what makes this music special. It's cinematic in nature. Not content to create body-moving beats, Enzo Elia has given us music that creates scenes in the mind of the listener. "Giugno – Today the Sun," with its smooth acoustic guitars and longing lyrics, could accompany our hero on their search for a lost love. Our opening credits, with scenes of gulls, palm trees, and linen-suited jet-setters would blend perfectly with the handclaps and bubbling bassline of the instrumental version of "Sweet Nothing." The pounding Italo/synthwave hybrid of "Jazzato Sportivo" would, of course, play behind the film's climactic jet ski chase.
Enzo Elia augments his laid back dance beats with #cosmic synths. These swirling otherworldly sounds have resonated since synthesizers were invented and are used to great effect on a truly outstanding Nigerian highlife record.
Merch for this release:
Vinyl LP
Italy's Dig This Way Records have uncovered a true gem with their reissue of this 1988 disco/highlife/funk masterpiece. These four tracks are just packed with joy; an incredibly fun listen from start to finish. Blaring horn sessions emerge from the throbbing basslines and give way to cosmic synthesizers that sound like nothing I've heard before. Breezy rhythm guitars wind their way around blissful group vocals and weave their way through a backbeat that holds everything together and has a dancefloor-filling power that radiates from the group's native Benin City across the globe.
We're moving on now, from #Nigeria to the UK where we find a hip-hop collaboration between an MC of Nigerian descent and a French producer.
LuGhz x Dan.Akill
My Way
French producer (and founder of Pani Problem Productions) Dan.Akill provides the perfect skeleton for the muscle of MC LuGhz's musical flow. The beats are open, minimalist at times, giving space for LuGhz's hard-hitting lyrics without getting in the way. "One For Da Money" is deceptively simple on the surface, built around an altered vocal riff and a shuffling drum machine, but LuGhz fills the space it provides, and his words provide the track with complexity and depth. Penultimate track and album standout "Raindrops" shouts out Old Dirty Bastard in the lyrics and subtly references Wu-Tang's lo-fi production on the track, providing a bed of strings, tinkling piano, and shuddering bass for LuGhz's tales of his youth.
Any genre you can think of probably has an #underground scene. That's where the good stuff can be found before everyone else realizes how good it is. It's always been this way, to the point where now there's plenty of excellent music to be found by reaching back in time to reissue lesser-known artists who deserve more widespread attention.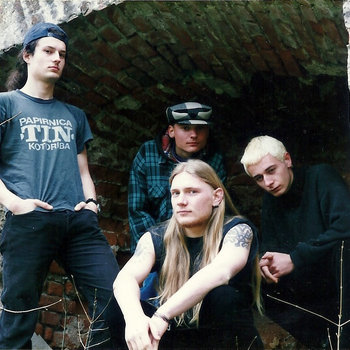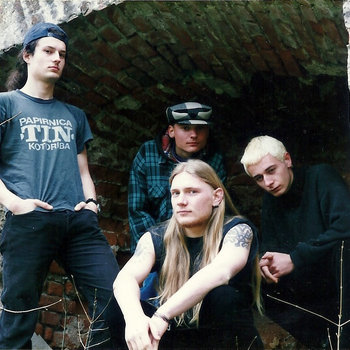 The album notes call this reissued blast of '90s Croatian punk "thrash/punk/HC crossover"—and that's technically correct, I suppose; but it leans strongly toward the "hardcore" end of that spectrum. Think: gruff shouted vocals, sloppy snarling guitars, and breakneck drums that sound like they're played by someone who's being chased. Occasionally a pastoral acoustic interlude or entry-level prog break will find its way into the proceedings, likely as a result of the stated thrash influence, but it's blatantly obvious that Najveribest spent more time listening to DRI than to Toxik. The album standout here is "Idemo na More," a blistering explosion of a song—with an out-of-nowhere Little Richard tribute thrown in—about (if Google Translate is to be believed) getting drunk on wine and having a picnic on the beach.
We're going to jump now from Najveribest's #thrash-influenced punk to a Virginia band offering a faster, darker take on the genre.
Merch for this release:
Compact Disc (CD), T-Shirt/Apparel, Vinyl LP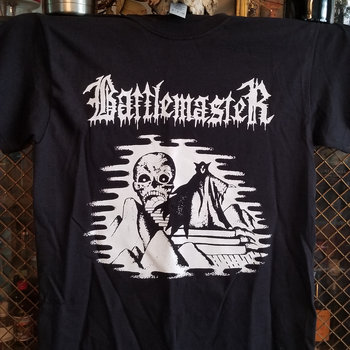 Judging from the cover art of a solitary wizard poring over a bloodstained scroll in his stone tower, you could be forgiven for thinking this is an atmospheric dark ambient release. But seconds after pressing play, those ideas fade like the cheap cantrips of a level-1 illusionist. What you get here are six tracks of fiery Aura Noir-style blackened thrash, with vocals reminiscent of Battles in the North-era Immortal. "Black Challenge" opens with a descending riff that immediately gets the blood boiling and stomps straight ahead into an incendiary acrobatic solo. "Thaumaturgical Nonchalance" is a 21st century update of Megadeth's "Five Magics," in which the narrative voice has transcended mere supernatural mastery and progressed to the point of apathy towards their immense mystic powers, driving the point home with a thunderous mosh break at the two-and-a-half minute mark.
Battlemaster are from #Richmond, a town with a huge and varied music scene, offering, as we've seen, scorching blackened thrash as well as soul-infused hip-hop instrumentals.
From multi-instrumentalist and producer Marcus "Tennishu" Tenney comes this collection of short tracks that bounce and flow, mixing booming hip-hop beats and jazz-influenced synthesizer workouts. Ranging in mood from the ominous tension of "Things Change" to the effervescent sax and floating vocal hook of "Dreams" to the expansive orchestral synth and stuttering drum machines of "The Back Door," TexasHollow is a multifaceted work, brimming over with ideas and building an emotional and soulful signature sound on a solid foundation of classic influences.
Bandcamp offers thousands of #soul and soul-influenced artists—including our final stop, an eclectic mix of several genres.
On this refreshing, uplifting album, MOZIAH grabs handfuls of genre conventions and runs them through a kaleidoscope. It's a colorful blur, where trap beats wrap themselves around bright 90's-style indie pop guitar, elements of dub reggae flow into blotches of synth-pop and patches of soul. The sounds created by these collisions of style are constantly shifting and changing, but always fascinating. "Skerred" is a perfect microcosm of the album as a whole, presenting foreboding melodies and angelic vocal harmonies which reinforce its themes of uncertainty and unease, culminating in an anthemic conclusion accompanied by a blaring horn section and a blazing guitar solo.
Starting with apocalyptic literature didn't turn out so dire, after all. The borders between genres continue to become more porous and less rigidly defined, and with this comes an expansion of the territory, leaving us with more and more uncharted areas to explore.