BANDCAMP NAVIGATOR
Bandcamp Navigator, April 2022
By Robert Newsome · May 03, 2022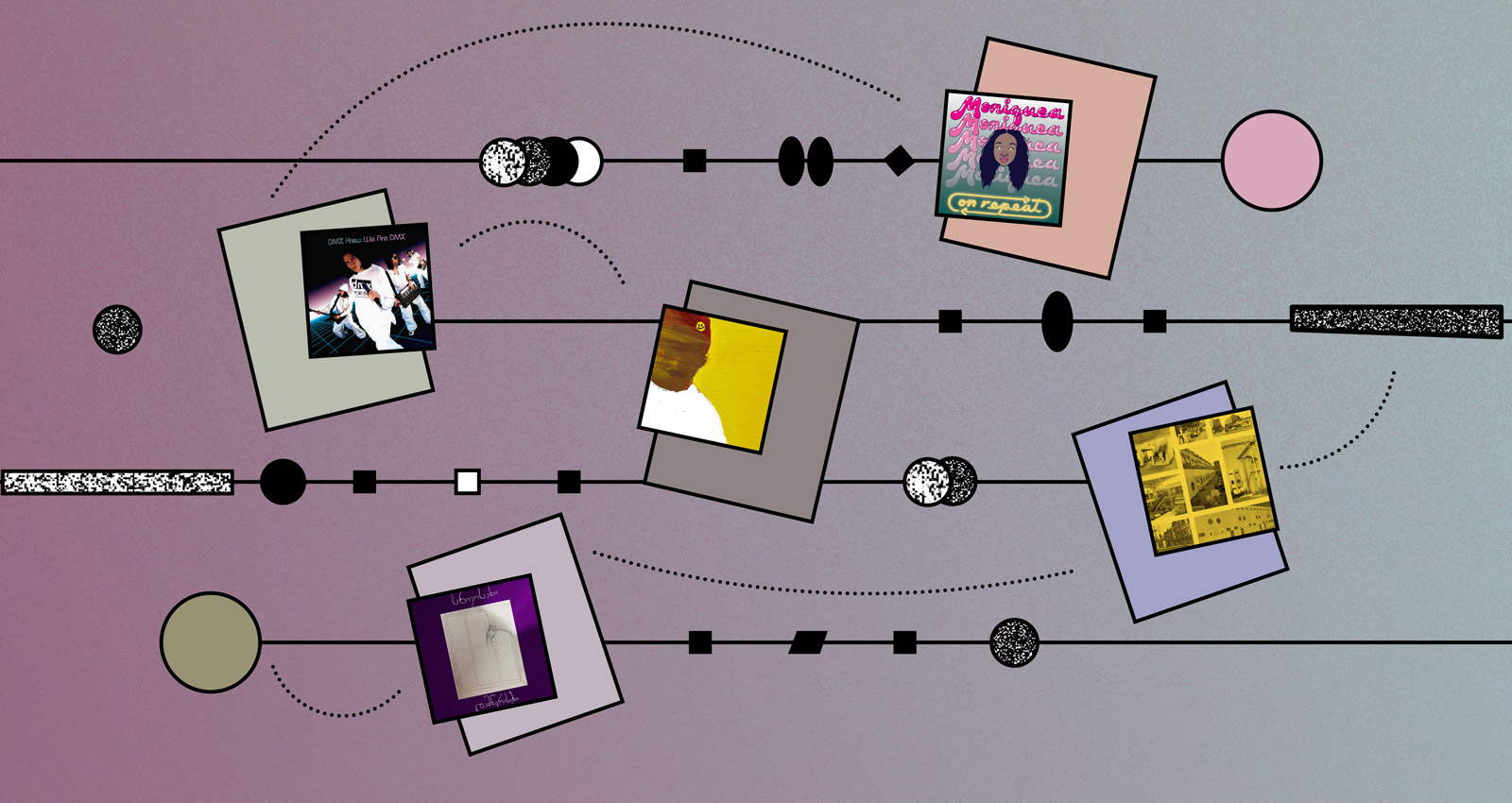 It's probably stating the blatantly obvious for me to say this, but I find a lot of the music I listen to by searching through the tags on Bandcamp. That's not just a gimmick for these articles. I do this every day or two. Maybe you do, too. Sometimes I'll look for local music. I'm from Georgia—the state, not the country. But the country's tag and the state's tag are the same, so they're all mixed together in there. Once you start clicking around in the "Georgia" tag, it's pretty easy to find yourself in the Tbilisi tag, and would you look at that? Suddenly, we're off on another expedition!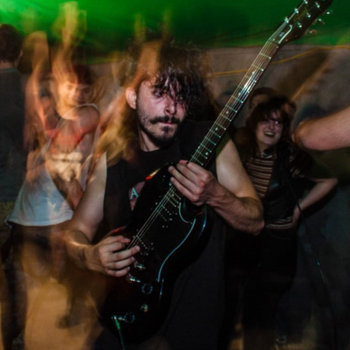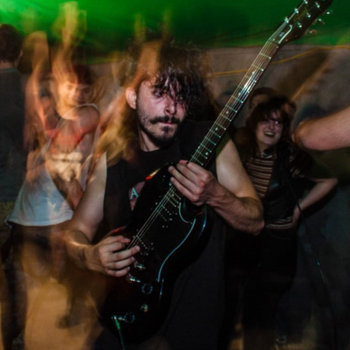 There's very little information about this recording on its Bandcamp page; just a band name and a location; no links to social media or another website. Everything else you have to figure out for yourself. These tracks hold layers of delicate beauty. Sparse, clean electric guitar (except the growling distorted chords that end the track "Joyward Winds"), accented with a touch of echo and delay, hovers over synth washes, strings, and minimalist percussion. Vocals are occasionally present, but they're used texturally, more as another instrument than the focus of the songs. It's deceptive in its simplicity. Just as three primary colors can be blended to make all the other colors, these three elements are mixed here to a variety of effects, yielding Brent Snyder-style ambient passages; meditative, hypnotic tracks similar to the early works of Dead Can Dance; and lush, dense pop songs sliding along a very weird continuum running from Silver Scooter to Cocteau Twins. Warm, soft, and immersive, დამწვრისები folds itself around the listener. It's an easy record to get lost in, and it's well worth it.
If #post-rock has been around for a while (and it has), is it time to as another "post-" to the description? And what does the fact that people are still making "regular rock" mean for that genre descriptor? I'm afraid there are more questions than answers, so we should probably just move on to our next featured work.
Hélice Island
Medico
Merch for this release:
Vinyl LP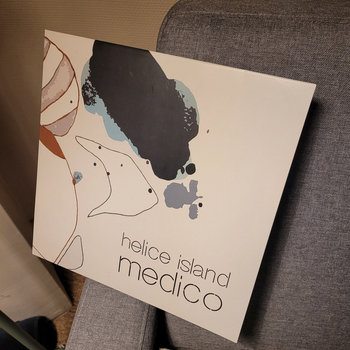 The bowed strings and laconic delivery of vocalist/guitarist Benoît Malevergne immediately bring to mind the general feel and the sardonic, acerbic wit of mid-'80s Camper Van Beethoven if the strings being bowed are a cello rather than a violin. But the approach on Medico, both sonically and humorously, is a bit darker: "Should we go out and kill some people? Should we stay here and watch some movies?" Malvergne asks on the tense, loping, "The end of the days." Some selections here find the vocal duties handled by cellist Aurore Bastin, whose higher register and airy delivery are a stark contrast, as on the album's title track. Still, even there, the low-end melody laid down by the cello ensures a somber core at the center of the arrangement. Seven-minute album closer "The Noise" sees a bit of experimentation, as high-pitched synthesizers and abstract bursts of trumpet combine with eerie, unintelligible whispers to bring it close to melancholy. This work performs the intricate task of letting in just enough light to see the beauty found in shadows.
With origins in prog and post-hardcore (there's that "post-" again, but we won't think about it too hard this time, either), #math rock features instrumental virtuosity and some complex and ambitious song structures. Our next artist really leans into the "complexity" part of that descriptor, crafting an album that is packed full of entrancing ideas.
This album constantly keeps you guessing, combining shimmering guitar lines and staccato, buried-in-the-mix rhyming with drumming that shifts effortlessly between patterns, tempos, and time signatures. The most amazing thing about it, even more amazing than the frankly staggering technical skill on display, is that these beats manage to shift and become amorphous without calling too much attention to themselves. As in any music with hip-hop influence, the beat is the backbone—and the backbone here is solid, even if it's composed of unfamiliar elements. When the beats settle down into a more standard presentation, as on the bouncing "Vision," the guitars take over and show off a little bit, unleashing torrents of chime-like notes, raining down on the listener like an unexpected (but welcome) sun-shower. The album's centerpiece, the two-part "Shackles to Gold," is a miniature epic. Both parts are done in under six minutes, but they smash together hip-hop, prog, and experiential improv (and a guitar solo that sounds like a warped tribute to the solo in Edie Brickell's "What I Am") in a flood of ideas. Throwing all of these ingredients into the blender could have yielded a mess, but it's a well-balanced and addictive concoction in Ando San's hands.
The city of #Los Angeles allows us to jump from multi-layered experimental sounds to a feel-good electro/funk album that is one of my favorite records of 2022 so far.
Merch for this release:
Vinyl LP, Vinyl, Compact Disc (CD), Cassette
I found a couple of volumes of the Canadian Star-Funk compilation series. once, and tracking down as many of these collections of lesser-known (to me, anyway) funk tracks I could became, and remains, a minor obsession. If you played me any track from On Repeat and told me it was from a volume of that series, I would 100% believe you and probably spend years trying to mail order that volume from somewhere in Europe. Moniquea presents us here with nine tracks of the good stuff: high-energy electronic funk filled with synths, the rubberiest basslines, vocoders, handclaps, and guitar solos. But it's not strictly a tribute act. You can hear elements of modern electronic styles woven in; some 21st century-style house here, a little future funk there. The elements of this go deep, and you could spend hours just tracing the reference points that Moniquea casually drops into these songs. But once the growling, stuttering bass synth of "I'm Not Sayin' Nothin'" hits your ears, you might be too lost in the groove to think about anything else.
Moniquea's use of the #modern funk tag is, well, pretty obvious, but I'm not sure what else you'd call it. It also allows us to jump from California to visit a Senegalese musician making music in Belgium.
There's a certain type of house and house-adjacent music, generally on the more "ambient" side, that tends to feel almost immobile while still featuring upbeat rhythms. That static quality is a hard thing to describe. It's not the "laid-back" nature of the more "chill" forms of the style, it's almost as if the music has been carved from ice; impressive and shiny, but also cold and distant. Combé So made me think of this because My World takes those sorts of beats and breaks them free from their frozen trap. This music moves. Combining Afro-pop sensibilities with house and funk beats adds a kinetic flow and a more urgent, engaging feel. These songs are soulful, at times intimate (as on "Si je ne meurs pas" when the music stops for a brief spoken interlude) but most importantly filled with joy. That celebratory feeling really shines through on "Moussolou" with a sharp snare-driven beat and huge group vocal harmonies on the choruses. By the time you reach the end of the sultry album closer "Blind Drive," you'll almost certainly be swept up in the music's joyfulness. With a record like this, it's almost impossible not to be.
My World features the #saxophone. Lots of it. It's great. Using that instrument as a bridge is a perfect way to see its range. We're heading from a smooth and poppy sax sound to something a bit rougher and more aggressive.
Plastic Dogs
IVERT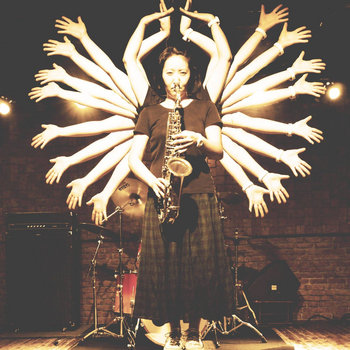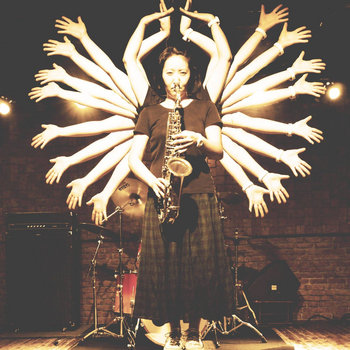 Often, when saxophones are used as an element of any "heavy" music, they're used in a wailing, screeching, "free jazz" way, which is great obviously, but Nagoya's Plastic Dogs make guitar-based heavy music incorporating a more literal approach to the instrument. This isn't to say that Ono Ryoko's sax doesn't get wild and ominous on IVERT. It most certainly does. But it's mostly used as a component of the absolutely staggering amount of riffs found on this record. The album's notes don't split the guitar duties into "lead" and "rhythm." Instead they denote Muto Yuji as "grind guitar" and Hayashi Tsuyoshi as "heavy guitar" and once you get into these instrumental tracks, that starts to make sense. Take "Exovangle" for instance. It's got sax-supported palm-muted riffs, cascading solo runs, thick chugging breakdowns, and intricate drumming holding it all together. Plastic Dogs somehow manage to throw John Zorn, Paul Gilbert, Discordance Axis, a little flamenco guitar (see the intro to "Zovali"), and a dash of Ornette Coleman together and build something brilliant, fresh, and powerful out of that raw material.
Plastic Dogs's use of the #freestyle tag most likely refers to their experimental improvisational approach, but just like the Georgia/Georgia thing, "freestyle" can mean more than one thing. Let's check out the other kind of freestyle now.
Merch for this release:
2 x Vinyl LP
Originally released in the ancient past (1999), We Are DMX (the product of ridiculously prolific musician Edward Upton) is a key document of turn-of-the-millennium electronic music. Unlike contemporary electronic music releases of 1999 such as labelmate Aphex Twin's "Windowlicker" or Moby's multi-million seller Play, We Are DMX reached back to the genre's past to find new inspiration in '80s styles. You can hear a little bit of the electro influence of foundational acts like Detroit legends Cybotron here, though that influence is not as prevalent as on Upton's Computor Rockers project. What shines through brightest on this album is an '80s synth-pop sound, giving a neon-hued sheen to these tracks. This influence is especially prevalent on radio-and dance-floor ready tracks like "Street Boys" (which wouldn't really sound out of place on Depeche Mode's Speak & Spell) or the high-energy "Good Time Girl" which also brings Italo disco and freestyle influences to the forefront. We Are DMX sounds as vital now as it did on its release over two decades ago, and it's a testament not only to Upton's talents, but to the strength of the influences on which this album was built.
I love the #vocoder. There's not much that's cooler than being sung to by a robot. Let's keep the robot party going for a little longer, shall we?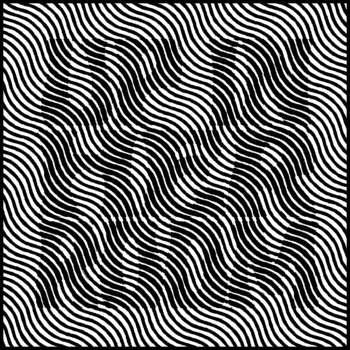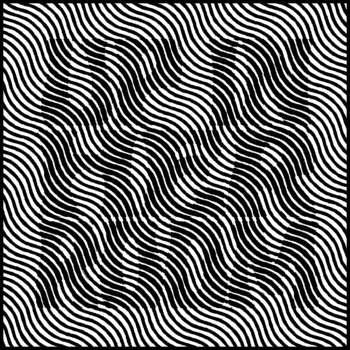 Merch for this release:
Cassette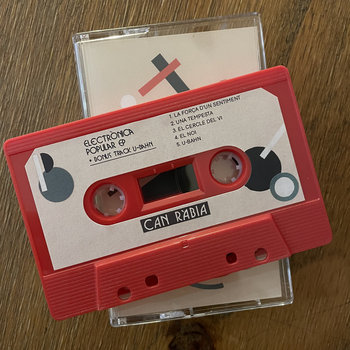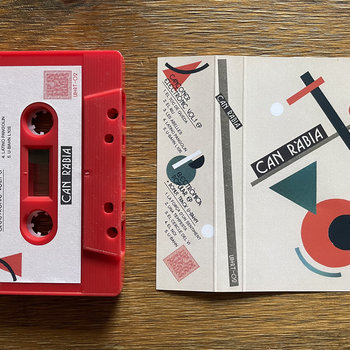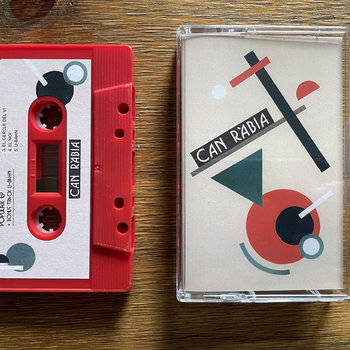 This album's notes list Can Ràbia's '70s influences, such as Neu! and Harmonia, but equally apparent here is the debt owed to the '80s work of Gary Numan. Swelling synth beds lift up vocoder-provided melodies and mechanical beats. But the pop elements suggested by this comparison are often buried under, or at least sharing time with, Ràbia's voracious appetite for experimentation. On "La Força d'un Sentiment," sustained chords fade in and out around a frantic arpeggio that suggest a malfunctioning Pac-Man machine (or maybe a really good game of Centipede). Those same arpeggios resurface on "El Noi" but this time they're accompanied by acoustic, rather than programmed drums (or at least a drum machine good enough to fool my ears) and a warbling, bubbling melody. The result is similar to the early 2000s output of Austin collective The Octopus Project. This combination of prog, pop, '70s synth workouts, and an indulgence in experimentation yields a particularly satisfying result.
The #kosmiche descriptor has come into favor as a less blatantly offensive was to describe what was once called "Krautrock." Originating in Germany in the '60s and '70s, this tag can describe a variety of musical styles, from guitar driven prog to synthesizer compositions. It's the "synthesizer" end of that spectrum that our next artist finds their inspiration.
Merch for this release:
Compact Disc (CD)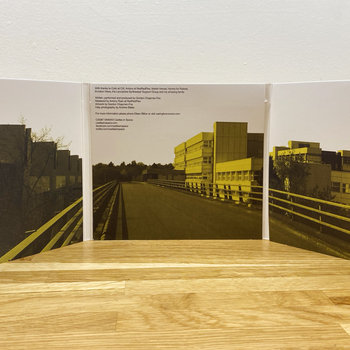 From UK synthesist Gordon Chapman-Fox comes this stunning concept album, dedicated to (as stated in the liner notes) the "brutalist beauty of Cheshire's designated new towns of Warrington and Runcorn." That architecture, which highlights minimalism and an acknowledgement of its raw materials, is evident in these compositions. Synth swells build towering, stark walls, on which ornaments are sparsely placed (a sweeping arpeggio here, an unsettling near-melody there) resulting in a bold, powerful statement, a utilitarian but eerily beautiful structure. "Castlefields" conjures images of these failed developments, its shifting, haunting tones giving voice to the dreams of the '70s community planners who created the ultimately failed development from which this project takes its name. This album is full of echoes; low rumbles opening up to allow wails and howls to escape. It is a perfect marriage of material and concept. Modern industrialized society is filled with ghosts. Chapman-Fox has found some of them and given them a voice. The results are dramatic and chilling, lasting long after the record ends.
Initially a sort of "friendlier" way to market punk and punk-influenced acts, #new wave eventually became its own genre with a unique sound. It's applied to a wide variety of music, but it's the perfect fit for the last stop on our journey this time around.
These songs, so the album notes say, were written in the spring of 2021. Maybe in a few years, that'll seem innocuous, but we know what that means—these tracks were written between the waves of a global pandemic. Sure, Church Candy didn't, at the time, know that the worst was yet to come, but it's hard not to map that tension onto this record in hindsight. These five songs are, on the surface, laid-back, hazy pop nuggets bearing the influence of predecessors like Sonic Youth or Rhenyard's Grin-era DustDevils. The incandescent pop aspects here are starkly contrasted by noise and discord, always lurking under the surface, threatening to appear at any minute—like the maelstrom of a guitar solo that erupts in the middle of "R U savd?" before subsiding and allowing the song to continue along, still sunny and pleasant, as if the noise had never affected it. "Sportsmanship" kicks off with an ominous bassline and syncopated drums, leading one to potentially expect another explosion, but it never happens, making the anticipation of chaos more intense than the chaos itself. Don't worry, though; it's still headed our way on the album closer "Dread." Church Candy have created a record that's a microcosm of "these uncertain times." Fortunately, though, that uncertainty and tension are enjoyable here, even alluring, rather than strictly terrifying.
We covered a lot of ground this time. We always do, and it's always worth it. Well, for me, anyway. I sure hope it is for you. If you need me, I'll be out there digging through the tags and making a map for our next trip together.