ALBUM OF THE DAY
Album of the Day: ZGTO, "A Piece of the Geto"
By Will Schube · August 11, 2017
​
​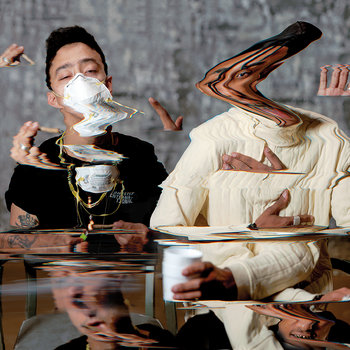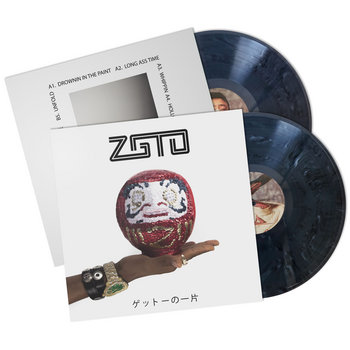 .
00:10 / 00:58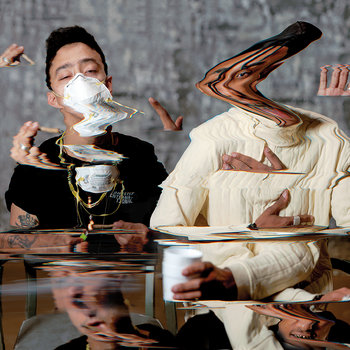 Merch for this release:
Vinyl LP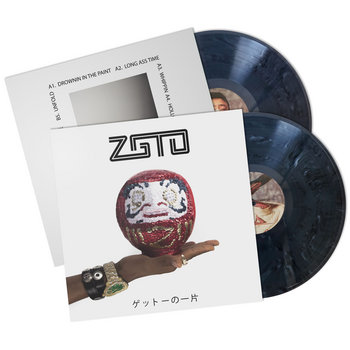 Imagine being in the Bruiser Brigade and not being Danny Brown. In the Detroit-based collective, anyone other than the human airhorn almost seems superfluous. Brown is the magnet, the charge, the force, and the fury. To draw attention away from a power like that requires both skill and outsized personality. ZelooperZ, one of Brown's running mates in the Bruiser Brigade, also has a unique rapping cadence, and he let his eccentricities shine on his 2016 debut, Bothic. But that record lacked the cohesiveness and aesthetic unity that's made Brown one of the biggest rappers around. And so, much like how Brown teamed with producer Paul White for the large bulk of Atrocity Exhibition, ZelooperZ has paired up with Zach Saginaw (aka Shigeto), dubbing the resulting union ZGTO. Their debut, A Piece of the Geto, proves they're perfectly suited to one another's styles.
Shigeto, born in Ann Arbor but now living in Detroit, has been a pioneer within Ghostly International's electronic community for some time, blending aquatic synths to create house-leaning techno that bears traces of Detroit's sonic influence without relying too heavily on it. On Geto, ZelooperZ (born Walter Williams) and Shigeto harness their strengths to maximal results, making songs that drown in layers of sludge, sport half-sung vocals, and trip along to off-kilter, untethered beats. Shigeto reins in ZelooperZ's stream-of-consciousness tendencies by pairing his words with heavily emotive instrumentation.
"I'mma live forever for my enemies," ZelooperZ says on album opener "Drownin in the Paint." The exact opposite of Waka Flocka's similarly-named anthem, "Hard In Da Paint," ZelooperZ's voice is constantly slipping, dancing around the beat with the loose cadence of a man who seems like he can't be bothered. He stays remarkably engaging in spite of his freewheeling approach: In his mind, he's better at rapping than you are, and this album is an exercise in showing precisely how, and in what ways. With the help of Shigeto, Williams is able to situate his scattershot rap style within a distinct framework, and his work is better for it.
While Shigeto isn't necessarily treading unmarked terrain on A Piece of the Geto, he matches ZelooperZ's distinctive quality song-for-song, narcotizing his frenetic style in favor of something more emotionally pummeling and dark. "Band Man" is a slow-motion anthem, while "Off Dat" gifts ZelooperZ's haunted-house vocals an equally spooky meandering synth line. While ZelooperZ's threatens to steal the show with his newfound consistency and vision, Shigeto is the stylist behind the show. Like all good collaborative projects, A Piece of the Geto succeeds because both artists are hellbent on bringing the best out of each other. The Bruiser Brigade just got a little more bruising.
—Will Schube