ALBUM OF THE DAY
Album of the Day: Zazou Bikaye CY1, "Noir et Blanc"
By Noah Berlatsky · November 09, 2017
​
​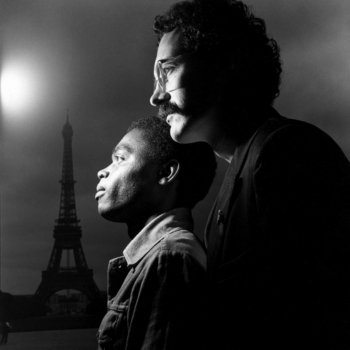 .
00:10 / 00:58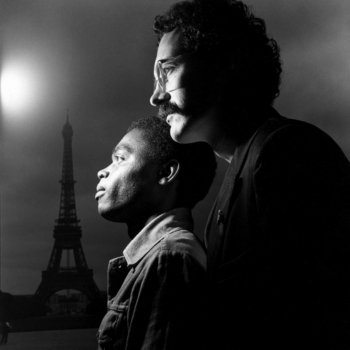 Merch for this release:
Vinyl LP
Crammed Discs is famous for releasing eclectic global oddities, but even by their standards, Noir et Blanc is something special. Originally released in 1983, the album is a collaboration between cult French composer and record producer Hector Zazou, Congolese singer Bony Bikaye, and electronic composing duo CY1. Vincent Kenis, who would later helm the Crammed Discs Congotronics series is also on board. The result is an album of glorious Afrofuturist electronic bleep and bump which sounds like it was transmitted from an alternate universe by funky retro-mainframes.
Sometimes, collaborative world music albums discover one new vibe and stick with it from beginning to end. By contrast, Noir et Blanc keeps spinning endless new variations on African boogie. "Dju Ya Feza" is a new wave rave-up reminiscent of a more metal-tinged, sweaty Talking Heads, with Bikaye growling and ominously declaiming the lyrics like a cross between Dracula and Cookie Monster. "Munipe Wa Kati" couldn't be more different—a gentle lyrical tune with bird whistles set against electronic bloops and what sounds like a sawed violin. "Lamuka" is built on a foundation of repetitive, stiff keyboards, but adds in languid Afrobeat horns and Bikaye's easy vocals; it's "We Are the Robots" if the robots in question were AI implanted in flesh. The final track, "Woa," is a joyful celebration of cross-cultural compatibility; the melody sounds a bit like Ladysmith Black Mambazo, but the echoey percussion of this collaboration avoids Graceland's terminal preciousness.
The real revelation of the album, perhaps, is the balance it strikes between natural and artificial. Kraftwerk is often seen as a definitively European band, despite its huge influence on hip-hop and funk. But the ease with which Congolese rhythms fuse with echoes of "Trans-Europe Express" suggest that maybe the Germans had a computer-enhanced ear turned to another continent. Thirty-four years after it was released, Noir et Blanc sounds like the cyborg future we were waiting for the whole time.
—Noah Berlatsky