ALBUM OF THE DAY
YUNGMORPHEUS, "From Whence It Came"
By Michael Penn · April 28, 2023
​
​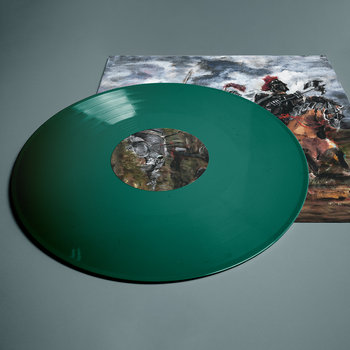 .
00:10 / 00:58
Merch for this release:
2 x Vinyl LP, Cassette, Compact Disc (CD)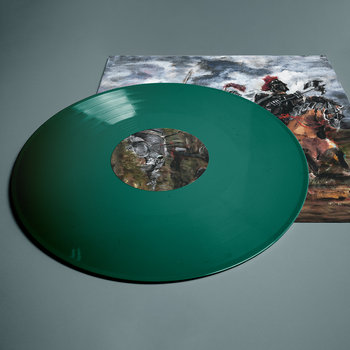 The Miami-raised YUNGMORPHEUS has spent the past few years building a rap catalog that is staggering in its volume and eclecticism. While many may mistake him for a native of the L.A. and NYC scenes in which he's worked, YUNGMORPHEUS is undoubtedly influenced by his Florida roots. He delivers his lyrics with a vocal style that's both cold and suave, and on From Whence It Came, he's chronicling everyday tales of making it by any means necessary, complete with the potential consequences.
Like his previous releases, From Whence It Came covers the politics of human nature, Black self-determination, disdain for oppressive forces, and the high stakes of being alive. Here, the rapper favors a smooth sonic palette, enlisting a wide array of favored producers, including Ohbliv, DMH, ShunGu, and August Fanon. Al Dali gives "For the Evening" a minimalist, G-funk lean as the lyrics and style of YUNGMORPHEUS, Judah, and Ahwlee swing between prideful boasts, player ways, and hard-earned game. On "Layman's Terms" producer JUNIE. lays down some lush, glitchy soul over which YUNGMORPHEUS waxes poetic about showing love and keeping his peace in the day-to-day.
"Fiya Haffi Bun" sets YUNGMORPHEUS and lojii over a gentle and ominous production from Fanon that gives the pair's tales of late-night trips a film noir quality. Here, YUNGMORPHEUS shares dark snippets of his vigilant mind: "I let most my feelings touch the paper, never tell a soul/ Trying, but I can't trust your word 'til it's set in stone." Triumphant closer "Faded Memories" uses bright horns to back reflections on pushing through the weariness that comes from walking the road less traveled: "I'm lookin' for better patterns/ Tried to put together the pieces, my shit was scattered/ Couldn't look down while moving up Jacob's Ladder."
Musically, From Whence It Came easily recalls several different eras of hip-hop without locking itself into any one region or niche; whether soul or funk, the music moves like a modern take on a throwback playlist. YUNGMORPHEUS doubling down on his signature everyday storytelling style pays dividends here; this is music for survivors—people making do, and those down for something bigger.