ALBUM OF THE DAY
YUNGMORPHEUS & THERAVADA, "Up Against The Wall; A Degree Of Lunacy"
By Phillip Mlynar · August 12, 2022
​
​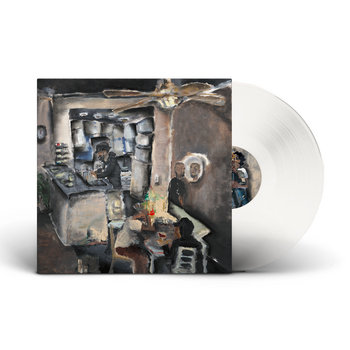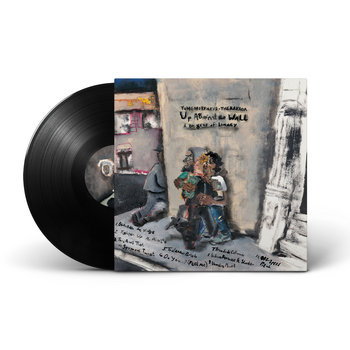 .
00:10 / 00:58
Merch for this release:
Vinyl LP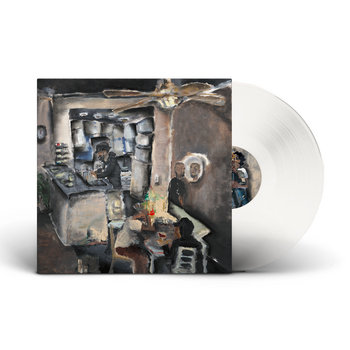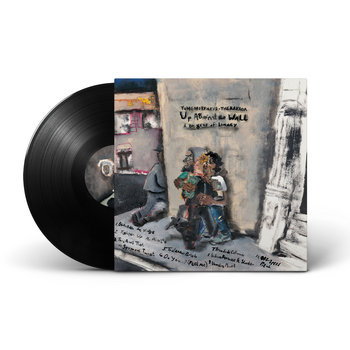 Up Against The Wall; A Degree Of Lunacy is a 20-minute collection of hip-hop parables set to ruminative soulful production, delivered by Los Angeles wordsmith YUNGMORPHEUS and New York beatmaker THERAVADA. "I'm seeing empty smiles where I once saw excitement/ OG tryna mend his heart while he dodging indictments/ I ask my elders, 'What you do with shattered pieces?'/ They told me you can put them back together, or you leave it," YUNGMORPHEUS observes on opener "Beneath the Visage." Over slabs of rubbery bass and clipped drums, the MC uses the track to set the template for the album, drawing from characters in his personal life and using their plights and follies as a way to deliver sober life advice. "Don't hurt yourself trying to tweak the shit you can't change," he concludes.
The idea of "rolling with the punches" crops up across the album. "Tighten Up" concludes with YUNGMORPHEUS and guest Ahwlee lambasting MCs who are, "all shine and gloss with no skill." Shortly after, the eerie, piano-laced beat that carries "This Ain't That" causes YUNGMORPHEUS to flashback to '90s rap:. "Seen dummies bootlicking for a false prize/ I was young bumpin' Fu-Schnickens and The Pharcyde," he recalls, before delivering a steely vow to accumulate "land by the acres" while challenging loudmouthed rappers to "stand by your statements."
The earnestness of YUNGMORPHEUS's bars are complemented by THERAVADA's smoky production. Heavy on relaxed soul samples and static-swaddled drum loops, THERAVADA opts for an organic texture that enhances MORPHEUS's mix of bittersweet laments and hopes for the future. "War stories, slain henchmen/ Kept it simple he walked 'em out through the main entrance/ He tried to use another tactic to replace pimpin'," raps YUNGMORPHEUS over the weeping groove of album closer "Off-Speed Pitch," bridging ancient war tactics and Memphis hip-hop tapes. The MC signs off with another piece of advice: "Thought you bested most of your foes, now it's new contenders." The battle is ongoing, but MORPHEUS has wisdom for the journey.