ALBUM OF THE DAY
WEMA, "WEMA"
By Piotr Orlov · April 27, 2022
​
​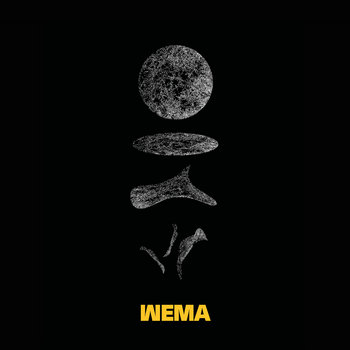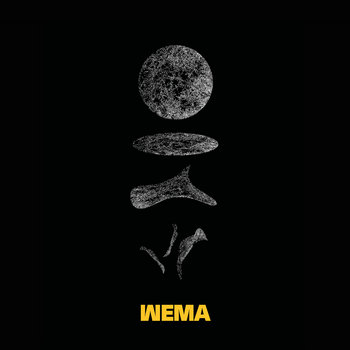 Merch for this release:
2 x Vinyl LP, Compact Disc (CD)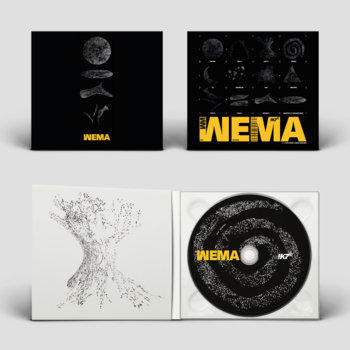 Towards the end of the first pandemic summer, one that featured some of the biggest mass social-justice protests in a generation, the Upstate New York-based electronic producer Photay (Evan Shorstein) released a "Universal Riddim" remix of his track "People," by the London's Afro-Latin dance band Penya. At the time, the song's lyrical refrain,"Are you doing it for the people, or are you trying to just hide away," coupled with the natural blend of Photay and Penya's complementary sensibilities felt anthemic. "People" demanded that artists and listeners not just align with the right side of history, but choose how to live through it, consciously leaping into the meaning of a moment that was at once specific and open-ended.
WEMA—the remote-recording pandemic collective that reunites Photay with members of Penya (producer "Magnus P.I." Mehta, vocalist/multi-instrumentalist Lilli Elina, percussionist Jimmy le Messurier), as well as Msafiri Zawose, musical scion of Tanzania's first family of Gogo music—is a natural continuation of that desire, expanding global connectivity through rhythm and folkways. The hippie intentions of the group's name—Swahili for kindness and benevolence—ring out in lyrics that endorse a sensible, spiritually reflective existence. But it's the tension between WEMA's words and musical choices (polyglot instrumental pairings, thick beat layers of drums and machines, psychedelic post-production crevices) that push WEMA beyond mere platitudes. This music is a positivist rage against the modern-world machine, powered by the force of trance-like improvised rituals, as practiced in different parts of the world.
Most of WEMA's tracks are two-parters—Part 1's primarily sung in Swahili by Zawose, and Part 2's primarily by Elina in Spanish—though they're less like the flip-sides of old R&B singles or Jamaican versions than two different spins on a single idea, or a beat. Next to one another, they present cohesive juxtapositions of humanity as a cultural kaleidoscope. "Luanje" is one great example. On Part 1, Zawose is in call-and-response mode: his deeply processed vocal trying to shake off generational trauma, surrounded by wood-block and shakers, electronic bass-plus-kick-drum gyrations that hold forth their own staccato conversation, and sampled voices bending beyond comprehension. Halfway through this chaos, a kora appears alongside Elina singing about taking refuge in the shadow of a ceiba tree. When Zawose returns, the previous elements have coalesced in a rolling mid-tempo Afrobeat techno atmosphere, with Magnus' organ recalling Fela's Egypt 70. Part 2 picks up from Elina's short appearance: leading with the kora, interweaving guitar and organ lines, lightly toasted percussion, and ominous sound effects, all taken at a fraction of its predecessor's pace and intensity. Elina's song is about the generational reverberations of an aging tree, taking the form of a naturalist sunrise salutation; and it's not hard to see the relationship between the two parts.
"Msafiri Jam" is even better. "Pt. 1" sets up a high-speed acoustic African-dance atmosphere (a bolafon that sounds like it's on Sun Ra's cosmic trip, various hand-drums, a break-neck hi-hat), before synthesizers start sneaking into the mix, in and around Zawose's big group call–and-response; yet the longer its glorious chaos continues, the more modernity's ghost voices make their presence felt. "Pt.2" keeps the tempo, but leads with the type of kick-drum sound whose influence has escaped Berlin for Dar Es Salaam. The bolafon now sounds entirely synthetic, Elina's incantation is in the service of pure dance exultation, and when Cuban trumpeter Yelfris Valdes shows up to lead a horn-line, the energy transforms into something that could emanate from ceremonial good times on either side of the Caribbean island of Hispaniola.
Listening to such intricate musical mutations, charting their rhythmic routes, is another way of asking what kind of life we want for ourselves, and for the world. There is something magnanimously obvious and direct in WEMA's answer. But maybe that's the best way to make listeners consider it as a true option.