ALBUM OF THE DAY
Web Web x Max Herre, "Web Max"
By Britt Robson · August 26, 2021
​
​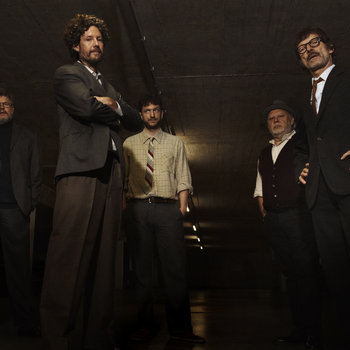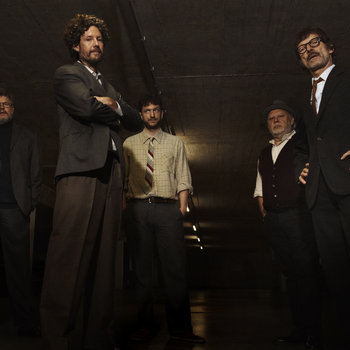 Merch for this release:
Vinyl LP, Compact Disc (CD)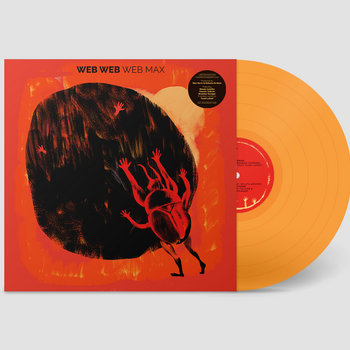 In a niche of jazz that first blossomed in the 1970s, spiritualness and soulfulness were melded to create music that arrested the attention of dreamers and toe-tappers alike. The Munich quartet Web Web has mined that vintage era of spiritual jazz and shaded it with vocals, bop, and hip-hop over the course of three albums and a recent pair of remix albums. With WEB MAX, they've added Max Herre who is perhaps best known as a rapper, but the composer, musician, and producer, who is responsible for various keyboards, electronics, and production on the record, is crucial to its overall ambiance.
Web Web has become renowned for enlisting high-wattage guest stars, and WEB MAX offers the group's best array of cameos yet. The 79-year old trumpeter Charles Tolliver emerges from the swelling bop harmony that opens "Intersections" with some spacious echoes and then turns up the heat, leading to some McCoy Tyner-esque piano from Web Web's Roberto di Gioia, with furious drums from Peter Gall and another guest, harpist Brandee Younger, filling the mix. Elsewhere on the album, Younger evokes quietude with hypnotic strums on the well-named "Satori Ways."
"Meskel Flowers," features another inspired guest, Ethio-jazz founder and vibraphonist Mulatu Astatke, who dances his mallets along the pentatonic scale, blessed with Herre's most pronounced effects (from quirky to neo-industrial), and alongside the flute of Web Web's Tony Lakatos, and a varied swath of percussion. They summon the spirit of '70s jazz with the ululating East Indian grooves that tinge "Liberation March," and the cheesy-cool organ, flute, and bottle percussion that give the tone poem "Turquoise" a throwback vibe.
WEB MAX closes with a flurry: The dynamic mix of breathy flute, metallic keys, and in-the-pocket drums and bass that make "Whirlin'" feel like a template for some freestyle rap along the lines of what Brian Jackson once set up for Gil Scott-Heron; then "The Sequel," the most straight-ahead jazz of the set, with a dash of brass fanfares occasionally sparkling to the fore. All four members of Web Web dig in and nick what they want from the '70s to the present, as Herre fattens the mix.