ALBUM OF THE DAY
Wau Wau Collectif, "Yaral Sa Doom"
By Dean Van Nguyen · March 02, 2021
​
​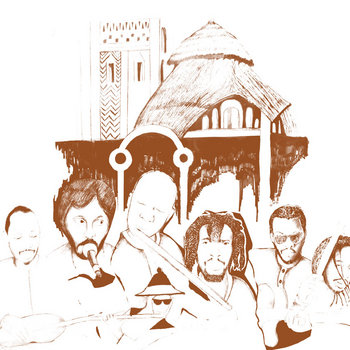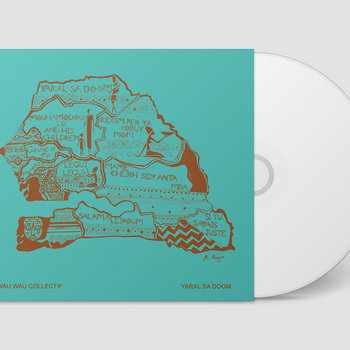 .
00:10 / 00:58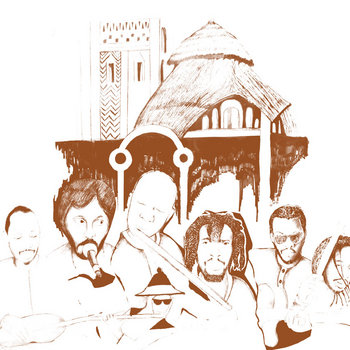 Merch for this release:
Compact Disc (CD), Vinyl LP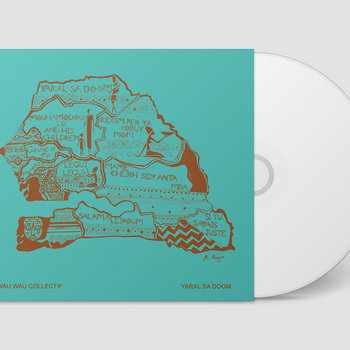 The genesis of Yaral Sa Doom took place in 2018, when Swedish musician Karl-Jonas Winqvist traveled to Toubab Dialaw in Senegal, a small fishing village with a vibrant bohemian art scene. Connecting with local artists, Winqvist led recording sessions alongside studio engineer Arouna Kane that encouraged freewheeling ideas and improvisation. After several weeks, he returned to Sweden, completing the project by using WhatsApp to swap audio with his Senegalese collaborators—all unknowns on the international stage. Three years later, the final result is an album of traditional West African sounds and daring experimentation released under the name Wau Wau Collectif in partnership with Sahel Sounds and Winqvist's own label, Sing A Song Fighter.
Expertly walking the line between the traditional and the contemporary, Yaral Sa Doom—named for a Wolof expression that means "educating young people"—primarily features guitars, flutes, brass instruments, shakers, and indigenous percussion styles. The wonderful "Mouhamodou Lo and His Children" features the dual vocals of a man whose weathered voice sounds full of wisdom alongside the voice of a child; placed over mellow guitars, the combination makes for a touching juxtaposition. The mournful music and impassioned vocals of "Gouné Yi" sound like a funeral march, while "Riddim Rek Sa Niouy Mom" uses scratchy guitar licks and a prominent bassline to create a more danceable number. And there are unusual sonic splashes, too—"Si Tu Savais Juste" features antique arcade video game sounds. With everything pristinely produced by Winqvist and Kane, Yaral Sa Doom is a fascinating piece that's reinventing the sound of Senegal.