ALBUM OF THE DAY
Album of the Day: Washed Out, "Mister Mellow"
By Andrew Martin · July 14, 2017
​
​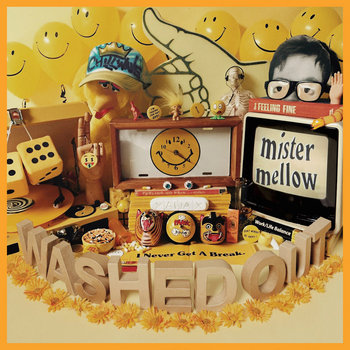 .
00:10 / 00:58
Merch for this release:
Vinyl LP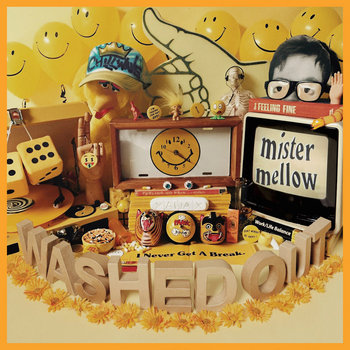 It's been nearly four years since Ernest Greene released Paracosm, his sophomore album as Washed Out. On its nine tracks, the Georgia musician—known for his hazy electro-pop—pushed himself to become a better songwriter. The results were especially enjoyable, which led to more critical acclaim for Greene, who seemed determined to distance himself from chillwave, a subgenre he helped define with his 2009 breakthrough single, "Feel It All Around," which is also the theme song to IFC comedy series Portlandia. Greene's new album, Mister Mellow, is yet another departure for him: here, he reflects on what it means to be a young adult in these trying times.
That topic hits home for the 34-year-old Greene, though he doesn't take it too seriously. "The album guides the listener through the highs and lows of this often ridiculous struggle," says an album description on label Stones Throw's website. To convey the absurdity of everyday life, Greene litters Mister Mellow with oddball samples, twisting the cuts to make them sound even crazier. On "Zonked" and "I've Been Daydreaming My Entire Life," in particular, the manipulated effects add moments of levity, defusing the gravity of such a weighty topic.
Humor aside, Mister Mellow contains some of Greene's best work to date, as he drifts into new sonic territory without completely giving up his core approach. See "Hard to Say Goodbye," where the musician blends woozy vocals and a foot-stomping house beat, eschewing his usual oceanic vibe for the club's dark corners and colorful lights.
Overall, Mister Mellow is the sound of confidence, a testament to a man who's eager to experiment and have fun while doing so. Sure, some of these tracks are delivered with a wink and an elbow, but there's no denying the sincerity by which he conveys his message. Life is tough, but you can still have a good time.
—Andrew Martin