ALBUM OF THE DAY
Wake, "Devouring Ruin"
By Grayson Haver Currin · March 31, 2020
​
​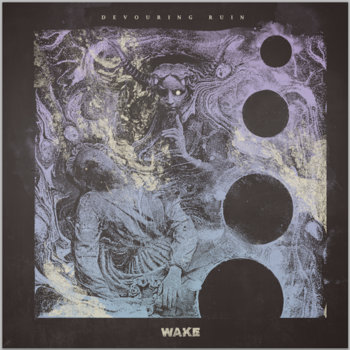 .
00:10 / 00:58
Merch for this release:
Vinyl LP, Compact Disc (CD)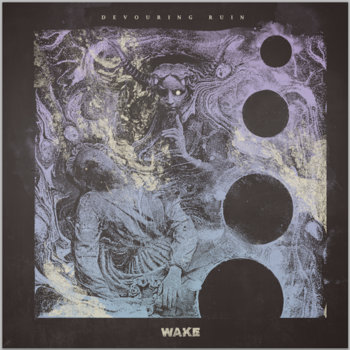 For the better part of a decade, Calgary's Wake have danced freely through metal's once-ironclad divisions. Though rooted in grindcore, they've branched into black metal, shot headlong into harsh noise, and flirted with doom more than once. Their best album—2018's much-ballyhooed Misery Rites, a sustained grind spasm galvanized by obsidian atmospherics—turns out to have been but a test run for Devouring Ruin, their audacious and enveloping fourth LP.  Something of a concept record about the way social rigors reinforce our internal spin cycles of self-doubt (and, in part, our ability to break the pattern), Devouring Ruin overcomes those arbitrary genre barriers at last, with Wake having climbed those walls to stare down at their own self-made domain. Right now, it feels good to join them there for 46 minutes of pure mood and might.
Wake still love brisk escapades in malevolence; "In the Lair of Rat Kings" sprints into blast beats, lurches in reverse, then lunges with the force of an apex predator. They now counter those tirades with haunting, moody set pieces like the instrumental "Elegy" or brooding opener "Dissolve and Release." But Devouring Ruin is most electrifying when Wake layer those idioms rather than merely flip between them, as on "Kana Tevoro (Kania! Kania!)." Inspired by folkloric tales of spiritual nightmares, the song burrows ahead through grunts and growls and a relentless barrage of drums. In the distance, though, hangman riffs, feedback squeals, and lumbering low tones conjure Neurosis' thousand-yard scare. Like kindred Southern spirits Inter Arma or symphonic miscreants Dead to a Dying World, Wake have found new energy within the hidden interstices of heavy metal. Even as they stare down what they decry as "abysmal torment," the sound of that discovery is one of triumph.