ALBUM OF THE DAY
W.H. Lung, "Vanities"
By Zach Lipez · October 11, 2021
​
​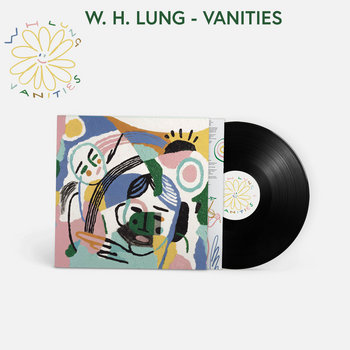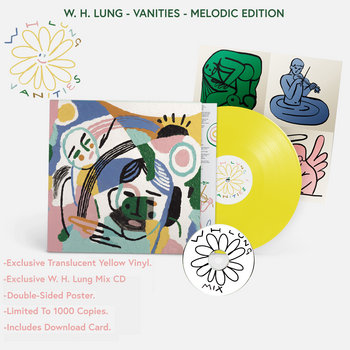 .
00:10 / 00:58
Merch for this release:
Vinyl LP, Compact Disc (CD), T-Shirt/Apparel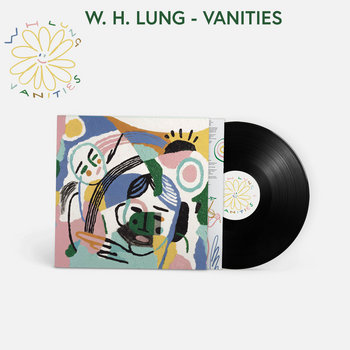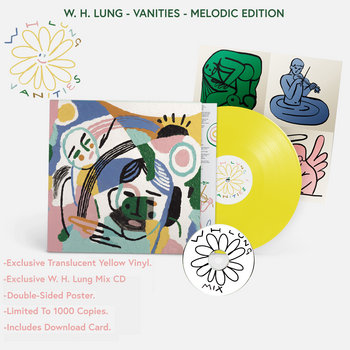 When Vanities, the new album from Manchester, UK quintet W.H. Lung, first kicks off, it's easy to worry that its overwhelming rush of joy could go sideways. Warmly cascading synths pulse along underneath the kind of swooning, sing-song vocals that made bands like The Presets and scenes like New Rave—however briefly—such potent teenage dreams. Ever the new romantic, frontman Joe Evans boasts a range that can go from sensual keening to high drama in a single verse, and he uses it to maximum effect across the band's dynamically shifting, built-for-the-dance-floor pop confections. Surely this much sugar is going to end in a crash.
And yet the crash never comes; Vanities is the kind of ear candy that's sweet and satisfying but never cloying, its songs buoyed by simple, effective construction and plainspoken emotion. Lead single "Pearl in the Palm" opens with a winning Italo-disco throb that grows increasingly tense, culminating in an Anglo-funk eruption that wouldn't be out of place on the Hacienda dance floor. Aptly named album highlight "Showstopper" is a taut balancing act between new wave bliss and post-punk dread that recalls the Chameleons's Script of the Bridge, balancing existential dread ("I was right on the cusp of something great/ Just as I find I was killing the vibe/ You alright mate?") with shuddering, staccato synths. Like the rest of the album, it's the product of starry-eyed Manchester exuberance, sustained by endurance and tact—a winning showcase from one of England's most promising new bands.