ALBUM OF THE DAY
Vex Ruffin, "LiteAce Frequency"
By Phillip Mlynar · August 25, 2020
​
​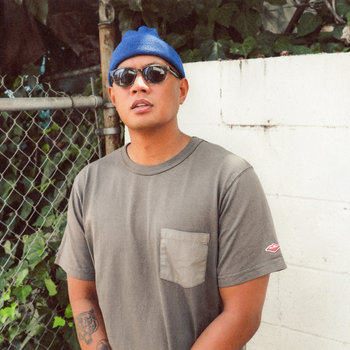 .
00:10 / 00:58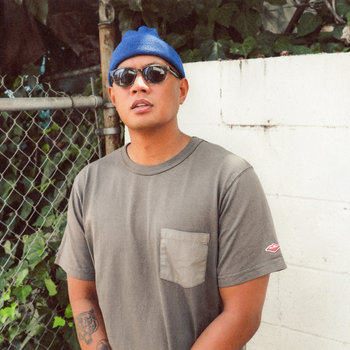 Merch for this release:
Vinyl LP
California-based Vex Ruffin's last album, 2017's Conveyor, was inspired by the singer and producer's stint working a graveyard shift at an airport for UPS. That project's appropriately gloomy, industrial-tinted rhythms cleverly mirrored the endless grind and monotony of the job. But for Ruffin's follow-up, LiteAce Frequency, he's shifted to favoring looser grooves and hitting an openly optimistic tone, prompted in part by revisiting the mellifluously funky '70s Pinoy soul that soundtracked a part of his upbringing in the city of Parañaque in the Philippines.
LiteAce Frequency was conceived at Ruffin's kitchen table, where he incorporated his established combination of hip-hop loop science and new wave influences into his song construction techniques. "Mabuhay Boy" is based around an irresistibly fuzzy rolling bass loop and sashaying keys and includes Ruffin singing in Tagalog; "I'm Going Hard" rolls kookily along off the back of an off-kilter slurry of drums; and mid-album standout "Free-quency" sounds like a Bizarro World version of Manchester indie group the Stone Roses' late '80s anthem "Fools Gold"—all hazy, stretched-out vocals coasting over a syncopated breakbeat.
Beyond Ruffin's infectious production, LiteAce Frequency conveys lyrical sentiments that champion the importance of finding contentment in setting humble goals. "Life is not what you expect/ I don't care, I'm happy anyway," sings Ruffin on album opener "Know Yourself," a serenely joyful track based around low-slung percussion and swirling organ lines. It's a message that becomes complete on the closing song "What Matters The Most," where, fueled by carefree guitar and warm bass, Ruffin earnestly implores "take care of the ones you love" and "take care of yourself, too."