ALBUM OF THE DAY
Various Artists, "V4 Visions: Of Love & Androids"
By Blake Gillespie · March 16, 2022
​
​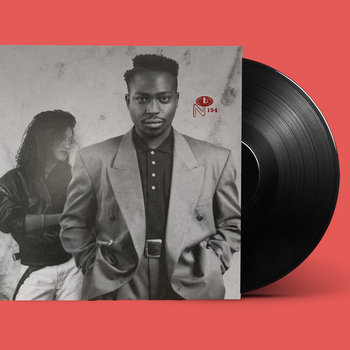 .
00:10 / 00:58
Merch for this release:
2 x Vinyl LP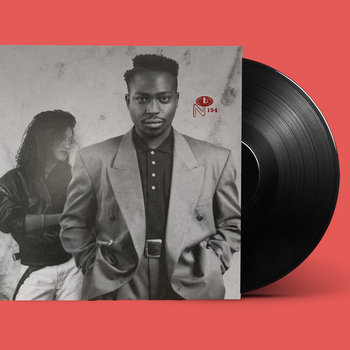 In the early '90s the UK's pirate radio network was flooding the airwaves of London with small-batch bedroom recordings on artist-run indie labels that specialized in street soul, deep house, swingbeat, and jungle. One of those labels was V4 Visions, whose brief lifespan ended when they began shifting away from the homegrown sounds that had been influences on the label—jazz funk, Brit funk, and lover's rock—in an attempt to compete with the New Jack Swing that was dominating the Billboard charts in the United States. Numero Group's new retrospective compilation Of Love & Androids scrambles that timeline with its non-linear sequencing, resulting in a collection that celebrates the label's legacy in offering R&B and house with a positive message.
It was an 18-year-old from South London named Julie Stapleton who first got V4 Vision blasting on the pirate airwaves with "Just Dreaming" in 1991. Stapleton's hit rides a mid-tempo beat that draws on lover's rock and has a synth line in the opening seconds that's such an earworm, you'll find yourself looking forward to its return. Stapleton's single was not about head-in-the-clouds euphoria—it was an extension of Martin Luther King Jr.'s famous speech. It was also a B-side; V4 Visions was hoping to capture listeners with the hypnotic deep house of "Where's Your Love Gone"—which later found success as a cover by Kylie Minogue on her 1994 self-titled album, earning Stapleton a certified gold plaque. (By contrast, singles from V4 Visions maxed out at 500 copies.)
Endangered Species's convergence of UK's soul jazz and New York garage house caught the attention of legendary U.S. dance label Strictly Rhythm, who licensed singles from both Endangered Species and fellow V4 Visions artist Ashaye, earning the label international hits. One of the label's last singles, "Joy In The Jungle" by Jungle Biznizz, is a direct nod to the emerging jungle scene; V4 Visions would cease operations just as jungle and drum & bass began to dominate the dance clubs. It didn't help that the label was also up against the notorious government crackdowns on dance music, under accusations that nightclubs were hedonistic drug havens corrupting the British youth. Ironically, V4 Visions's soulful house and street soul was rooted in socio-political messages that defied the mischaracterizations of the music.
"Just Dreaming" gave the label an audience beyond the dance floor, but in its later years, the label attempted to capitalize on the New Jack Swing fad—a decision the founders have said that, in hindsight, they regret. Street soul indies like V4 Visions rarely found mainstream chart success, but their legacies resonate to this day in artists like SAULT, FKA Twigs, and Erykah Badu, who take cues from the era's indelible experimental moments.