ALBUM OF THE DAY
Album of the Day: Various Artists, "Sweet as Broken Dates"
By John Morrison · August 22, 2017
​
​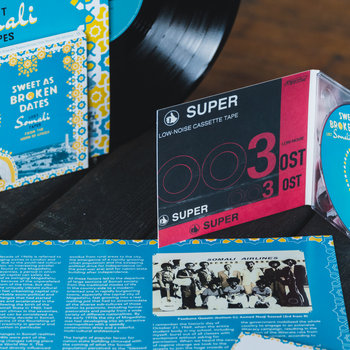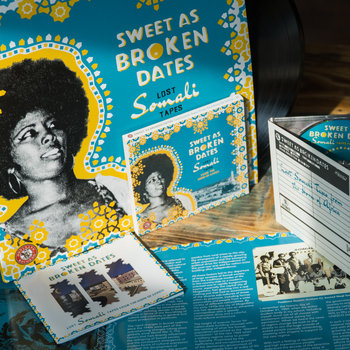 .
00:10 / 00:58
Merch for this release:
Compact Disc (CD), 2 x Vinyl LP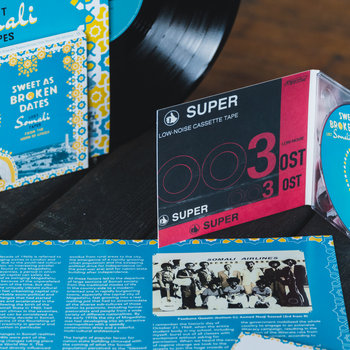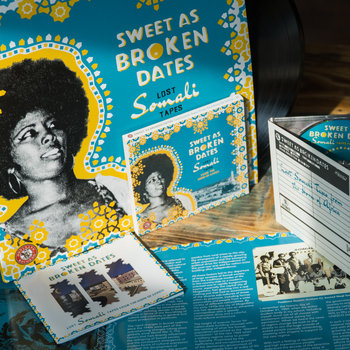 Although influenced by Black American funk and soul as well as Jamaican reggae, the music on Sweet as Broken Dates: Lost Somali Tapes from the Horn of Africa is strikingly unique, and the collection does an excellent job of capturing the high quality and musical sophistication characteristic of Somalia's musical community during the '70s and '80s. These tracks, though, were nearly lost to history. They were originally located in the archive of Radio Hargeisa, the state-run public radio station; when authoritarian ruler Siad Barre, seeking to quash any potential dissent or resistance, bombed the station, a few quick-thinking radio operators hid the archive throughout neighboring countries, knowing that the preservation of musical culture was crucial.
Throughout the assortment of tracks from that archive, provided here by Ostinato Records, shockingly powerful and adept vocals sung in Somali twist and turn through haunting harmonic minor scale frameworks. Nimco Jamaac's "Buuraha U Dheer (The Highest Mountains)" is a soaring mid-tempo rocker with winding synth and string parts running counter to the gorgeous vocal melody. With its slow-rolling blues tempo and chicken-scratch guitar hitting on the on half-note downbeat, Iftiin Band (featuring Mahmud Abdalla "Jerry" Hussen and Maryan Naasir)'s "Xuduud Ma Leh Xubigaan (This Love Has No Boundaries)" is reminiscent of a psychedelic, East African take on James Brown's classic "King Heroin." When Naasir takes over the start of the second verse, her shining soprano cuts through the mix with fire and passion. The majority of the tracks here posses many similar aesthetic characteristics: rickety electric organs, reverb, tape delay-saturated vocals, and the percussion-heavy rhythms of Northeast Africa.
One could characterize the recording aesthetic here as "lo-fi," but when listening to the songs of love, passion, devotion, and celebration compiled on Sweet As Broken Dates, it is abundantly clear that there is something deeper happening here. The musical choices made on these recordings were both borne out of necessity and are a reflection of the unique tastes and triumphs of Somalia's musical community—and, by extension, the Somali people. As brilliant as this and similar compilations are, they will not stop the violence or free the Somali people from the cycle of war, poverty, and the aftermath of Western neocolonialism that plagues many nations on the African continent. Despite this grim reality, it is apparent that the salvaging, archiving, and distribution of these recordings is a small, yet incredibly important, part of the work of reconstructing Somalia's rich and ancient cultural history.
—John Morrison