ALBUM OF THE DAY
Various Artists, "Mainstream Funk: Funk, Soul, & Spiritual Jazz 1971-75"
By Andy Beta · February 01, 2022
​
​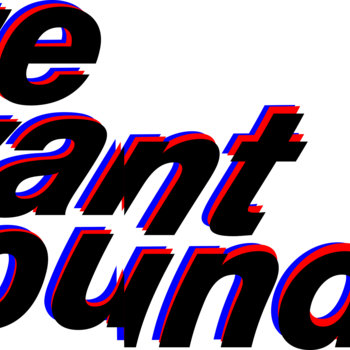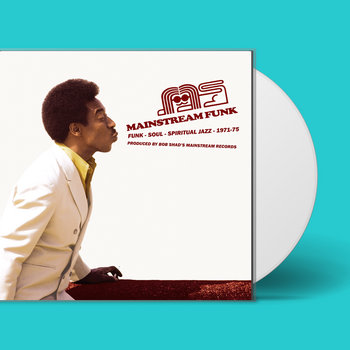 .
00:10 / 00:58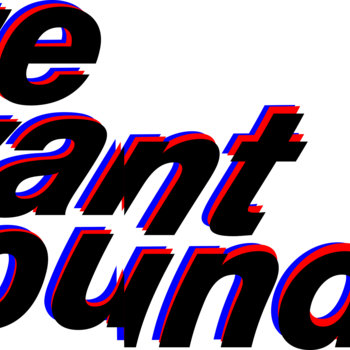 Merch for this release:
2 x Vinyl LP, Compact Disc (CD)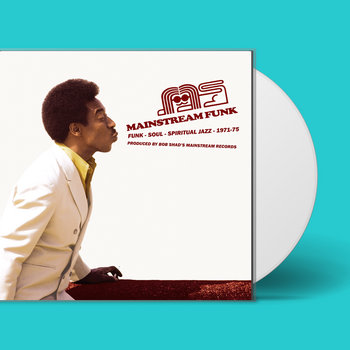 "Funk not only moves, it can re-move." So spoke funk godfather George Clinton, an edict that many took to heart. Perhaps producer Bob Shad had that in mind when he decided to relaunch Mainstream Records in the early '70s. By that point, Shad was decades into his career, having started out in the 1940s working with jazz and blues artists and singers. By the early '60s, he had turned his attention to early rock 'n' roll. When he founded Mainstream in 1964, Shad released early albums from future rock stars Ted Nugent and Janis Joplin (and even dabbled in the avant-garde and modern classical).
"The horizons of the audience have definitely widened, and jazz is taking up a great deal of that slack," Shad said in a 1971 interview. He had relaunched Mainstream with some of the jazz friends he had made over the decades, people like Sarah Vaughn, Blue Mitchell, Carmen McRae, and Johnny Coles. But Shad was also hip enough to realize he needed a bit more funk in the mix, which Mainstream Funk makes evident. Established artists and newcomers alike dip into R&B and soul on these tracks, while the backing bands lean heavily into rock and funk, creating some fascinating hybrids. Shad is the organizing principle here, but the comp also accentuates the tight backing players who make each groove pop with life.
For Shad's older artists, adding some funk to the bottom removed the dust that had gathered around their legacies, revitalizing them for a younger generation. There's jazz queen Sarah Vaughn, some 25 years into her reign, belting a funky rendition of Marvin Gaye's "Inner City Blues," with the likes of Joe Pass and Earl Palmer swinging behind her. Trumpeter Blue Mitchell had made a career on Blue Note playing hard bop, before pivoting to jazz-funk. Tackling a hit like "Last Tango in Paris" might seem like an easy cash-in, but the swinging big band around him elevates the song. Even a relatively young player like tenor sax Dave Hubbard soars across an extra chunky take on Sly Stone's "Family Affair," abetted by a foundational rhythm section of Ron Carter and Mickey Roker.
Beyond these funkified cover tunes, there's plenty of exquisite little grace notes throughout, from Cedar Walton's electric piano curlicues around Johnny Coles's "Betty's Bossa" to the Parliament-esque chipmunk voices accentuating the come-ons on Prophecy's "Betcha Can't Guess My Sign" (one of two horoscope-related singles the group released that year). The set's true gem is Buddy Terry's "Quiet Afternoon." Taken from one of fusion's most unsung early classics Pure Dynamite, it features a group of heavyweight players who would soon be powering classics from Herbie Hancock's Mwandishi band, Miles Davis, and Return to Forever. As Buddy Terry toggles between soaring sax and ethereal flute lines, the band is both in the pocket and totally abstract, presenting a rare instance of funk that also moves you into a heady daydream.