ALBUM OF THE DAY
Various Artists, "Color de Trópico Vol. 2"
By Richard Villegas · May 18, 2021
​
​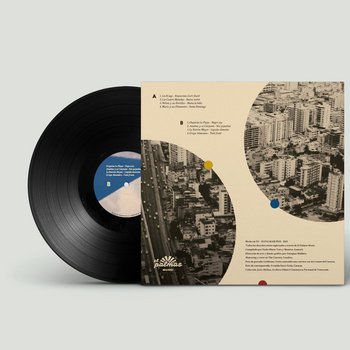 .
00:10 / 00:58
Merch for this release:
Vinyl LP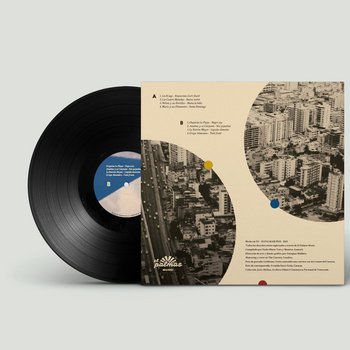 Picking up where the first installment of Color de Trópico left off, voracious vinyl heads DJ El Palmas and El Drágon Criollo are back with a new compilation that expands their colorful vision of classic Venezuelan sounds. Jumping from funk to cumbia, música llanera and even hints of disco, Color de Trópico Vol. 2 is an arguably more ambitious sequel than its predecessor. The pair has framed their second outing within the socio-economic context of Venezuela in the '60s and '70s, a period of wealth and political stability which attracted legions of immigrants from across the Caribbean and Europe. On this expertly curated album, these influences are injected into the local sonic landscape, while offering a sharply contrasting narrative to Venezuela's present-day woes.
Diasporic hybridity is evident from the jump; with Los Kings giving Fela Kuti the psychedelia treatment on "Empecemos (Let's Start)," followed by the reggae-flavored "Buena Suerte," performed by Las Cuatro Monedas. On "María La Bella," Nelson y Sus Estrellas deliver a Fania classic that never was, channeling a hefty dose of New York boogaloo that later leads to a Cuban ballroom on Orquesta La Playa's racially-charged "Negro Soy."
Where the first Color de Trópico felt like watching a '70s variety show, on Vol. 2 you can practically feel the polyester on your skin. An oddly galactic cumbia titled "Santo Domingo" from Mario y Sus Diamantes begs the question, "What would it sound like if Pink Floyd had met at a Caracas block party?" Closing the album with maximum gusto, La Retreta Mayor's "Líquido Elemento" unfolds like theme music for a Venezuelan blaxploitation film, while Grupo Almendra's shimmering "Tutti Frutti" could easily soundtrack a love scene in the same movie, complete with a euphoric conga breakdown and suggestive "ooh"'s and "aah"'s.