ALBUM OF THE DAY
Various Artists, "Color De Trópico: Compiled By El Dragón Criollo & El Palmas"
By Richard Villegas · December 04, 2020
​
​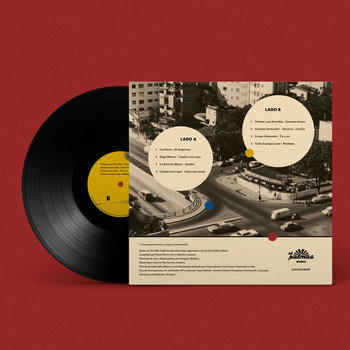 .
00:10 / 00:58
Merch for this release:
Vinyl LP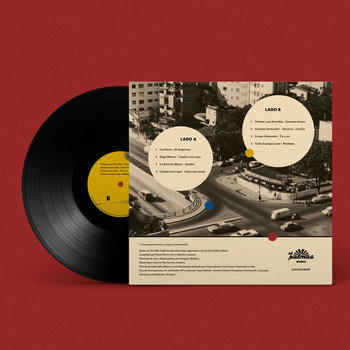 South American crate-digging savants El Palmas and El Dragón Criollo have unveiled Color de Trópico, a brand new compilation of vintage Venezuelan deep cuts released between 1966 and 1978, hand-picked and reissued on vinyl for the very first time. The record showcases exquisite intersections of classic funk, salsa, jazz-rock, cumbia, guajira, and other soaring tropi-diasporic concoctions which together create a textured snapshot of one of Venezuela's most prolific and adventurous musical eras.
Color de Trópico unfolds in waves of incremental euphoria, kicking off with Los Darts' melancholy farewell single "El Despertar" before switching gears with Hugo Blanco's hypnotic "Guajira Con Arpa," which juxtaposes immersive brass and percussion against shredding harp leads. Los Capris' "Gaita Universal" gives the impression of marching along with a quaint town orchestra, while dueling gaita, accordion and horns dance playfully, vying for the listener's attention. Before wrapping up, Color de Trópico pivots into spotlighting some of Venezuela's trailblazing weirdos. "Socorro Auxilio" collides jubilant soul brass with Germán Fernando's stirring proto-punk vocals, while closers "Tu y Yo," by Grupo Almendra, and Tulio Enrique León's "Bimbom" conjure a swirling whirlpool of psychedelia, space funk, and campy cumbia.
Expertly curated and deeply reverential of Venezuela's influential cultural zenith, Color de Trópico is an urgent reminder to study the past when building a more interesting future. Exult the greats, learn from them, and party like it's 1969.