ALBUM OF THE DAY
UV-TV, "Always Something"
By Charlie Zaillian · June 01, 2021
​
​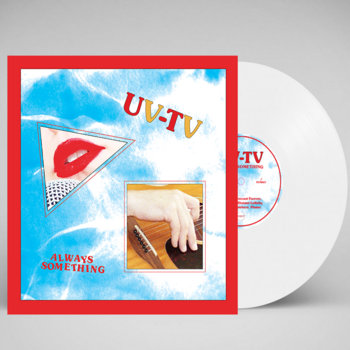 .
00:10 / 00:58
Merch for this release:
Vinyl LP, Cassette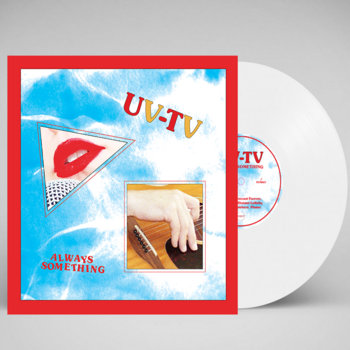 If, in some alternate universe, new Rock Hall inductees The Go-Gos hailed from back East, surfed the Rockaways instead of the Pacific Coast, and spent nights off work not out-and-about on the Sunset Strip but holed up in (or bartending at) some low-lit neighborhood haunt deep in Queens, their songs might have ended up sounding like Always Something, the third LP from outer-borough power trio UV-TV—at least on tracks like "Wild Flower" and "Superabound," which go straight for the pop jugular. Elsewhere, on opener "Overcast Forever" and second-side stand out "I Don't Mind," the co-ed three-piece sets its insistent hooks to moody, Wipers-esque downstrokes, straddling the indie-pop/post-punk boundary with aplomb and attitude.
The crisp nine-song, half-hour-long LP makes an irrefutable case for there being zero wrong with leaning into one's influences when it's the good stuff you're drawing on. UV-TV has been on the grind for a solid half-dozen years—they cut their teeth in the collegiate punk-rock stronghold of Gainesville, Florida before graduating to New York City—and it feels safe to assume singer-guitarist Rose Vastola, guitarist Ian Bernacett, and drummer Ian Rose are all great hangs with killer record collections. If Yo La Tengo, Vivian Girls, 'gazey Australian punks Love of Diagrams, and New York noise-pop kindred spirits, Weed Hounds, are names that catch your attention, Always Something promises to be a loyal companion heading into this (here's hoping) bummer-free summer.