ALBUM OF THE DAY
Tomato Flower, "Gold Arc"
By Jude Noel · February 09, 2022
​
​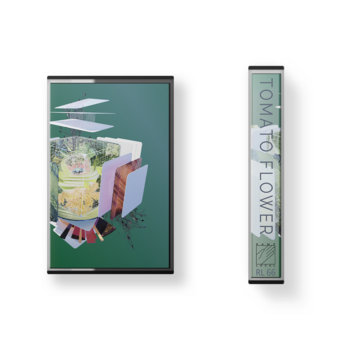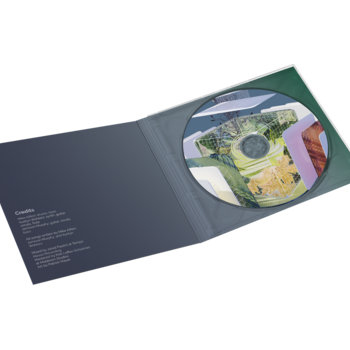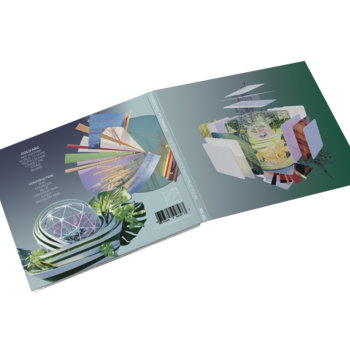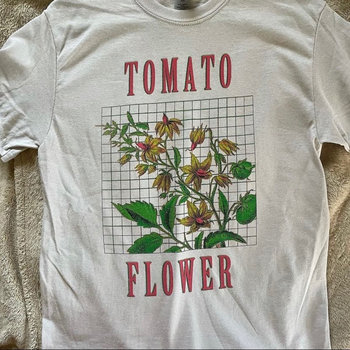 .
00:10 / 00:58
Merch for this release:
Cassette, Compact Disc (CD), T-Shirt/Shirt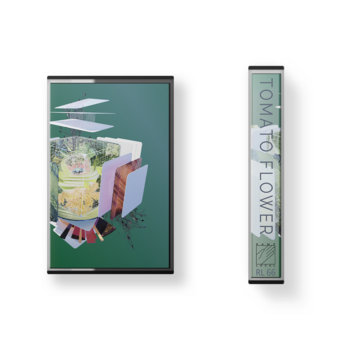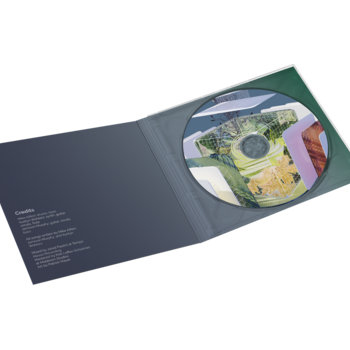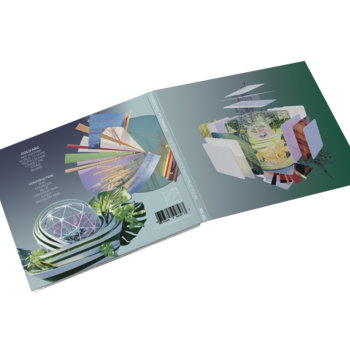 The debut project by Baltimore's Tomato Flower might be a brief transmission, barely eclipsing 10 minutes over six tracks, but it's more than just an EP. Described by drummer Mike Alfieri as a vision of a "sustainable paradise," Gold Arc acts as both manifesto and speculative fiction: verdant world-building via psychedelic rock.
Formed in 2019, Tomato Flower's sound is an accessible escape from its members's solo ventures. Austyn Wohlers, who plays guitar and handles half of the vocal duties on the record, is working on a novel and crafts meditative ambient compositions as Lightful Duo with fellow singer/guitarist Jamison Murphy. Much of the aforementioned Alfieri's past work was in the free jazz tradition. Despite the band's headier interests, their combined creative efforts produce soft-rock songs that immediately click. They sparkle on the surface, glistening with reverberated dew and jazz-adjacent melodies ripe with feeling, but there are also plenty of weirder, camouflaged eccentricities to chew on if that's your thing.
Shuffling to a laid-back lounge rhythm and tropical keys that harken back to the age of exotica, lead single "Red Machine" is an ode to mass production and delicious produce. Murphy paints abstract images of colossal tractors and summer harvests — and maybe collectivist ideology, depending on your taste for metaphor
Gold Arc dares to get utopian at a time when pessimism is en vogue. As the cover art suggests, Tomato Flower's idea of paradise is an urban Eden, where the city streets are lined with vegetation.
The middle of the EP is home to the band's more experimental excursions, like "Stone," which toys with rhythm before landing on a jittery math rock groove. "Truth Lounge" even eschews their usual pop disposition to explore dissonant, spooky timbres. The sinister atmosphere is only broken up by a single, sci-fi-inspired synth tone that feels like a hilarious beacon of hope.
Exuding the jazzy warmth of bands like Crumb and Men I Trust, Tomato Flower have dreamed up a miniature biodome all their own. If your green thumb aches and there's nothing but wintry gloom outside your bedroom window, close your eyes and pay Gold Arc a visit.