ALBUM OF THE DAY
Tigris, "HOP HOP"
By Dave Jenkins · April 22, 2022
​
​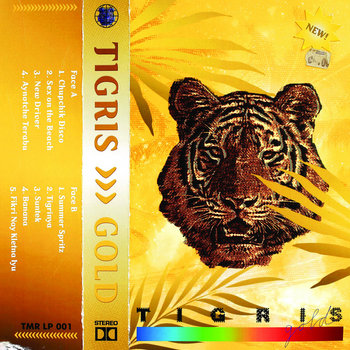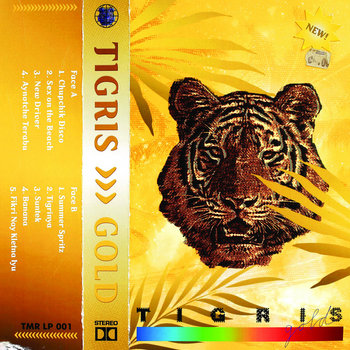 Whether it's the analog blasts of keyboard player Roei Hermon's trademark vintage Italian Orla synthesizer, guitarist Ilan Smilan's shimmering jangles and sudden bluesy flurries, or the infectious, tightly-coiled polyrhythmic weaving of percussionists Oded Aloni and Itamar Katzir, Tigris records tend to be obvious—but in the best possible way. Chalk it up to the five-person Israeli funk collective's super-tight arrangements: beguiling three-minute flashes of Ethio-jazz, Afrofunk, and Middle Eastern pop and Western blues fusion, delivered in powerful instrumental bursts. There are multiple directions a given song could take, but the journey is always navigated with the same lean, energetic passion, creating the sense that you're in the room with them as they're playing.
The product of a series of jam sessions that took place in 2019, Tigris's third album HOP HOP is no different: "Just five old friends in one room pushing each other to dig deeper and shake off any expectations," proclaim the album notes. Accordingly, there are no overarching themes at play here—just an honest collection of tracks recorded by a collective of champions from Tel Aviv's tight-knight groove scene. HOP HOP is the sound of the troupe reconnecting over a shared love of African music, especially Ethiopian jazz. It's a passion that not only runs exceptionally deep, but predates the band entirely: Smilan and Aloni both spent time studying African music in Mali, and the unique drums and instruments they encountered during their travels—such as the cajón, ganzá, and quarkabeb—have remained a part of their sound ever since.
The secret ingredient to Tigris's success, as ever, is their penchant for vibrant flourishes and dynamic whimsy. This is evident within the first few measures of album opener "The Boss," the record's most Western-influenced track; Smilan's silvery strings and Hermon's polyphonic keyboards mimic and interrupt each other in a spirited, indie pop cat-and-mouse game. "Game Boy," meanwhile, is perhaps the best example of the band's sense of humor and tongue-in-cheek interplay, as Roei conjures up a mischievous faux 8-Bit backdrop to Ilan's joyful rising cadence before the pair chase each other to finish line, spiraling into not one, but two frenzied crescendos.
Other times, the two prominent instruments switch to more supportive roles, allowing the other band members to shine. On the title track, for example, Amir Sadot takes the lead with a wonderfully slinky bassline that lollops away lavishly front-center as the rest of the band weave around him. Album closer "Umpa Lompa" is another great example, as Smilan's guitars take on a more subtle psychedelic texture and Hermon's static arpeggio becomes the spine for drummers Aloni and Katzir to dance around, engaging in a brilliant babbling percussive dialogue that's present in each track, but not always given the space to become the main focus. Such is the joy of Tigris and their short-but-powerfully formed LP. Each listen reveals another detail of the player's interchanges and the remarkable tightness the collective have developed over the course of over ten years. HOP HOP is their best work so far.