ALBUM OF THE DAY
Album of the Day: Threefifty, "Gently Among the Coals"
By Stephen M. Deusner · May 24, 2017
​
​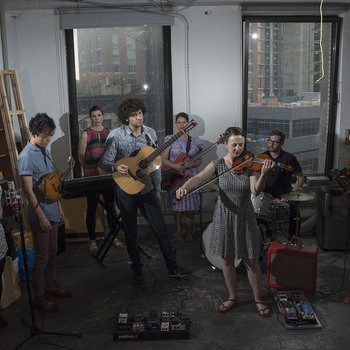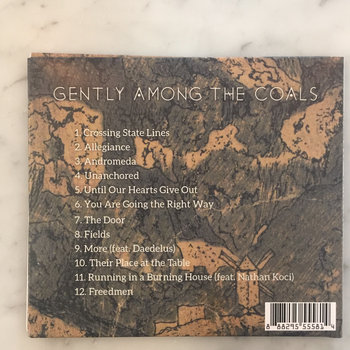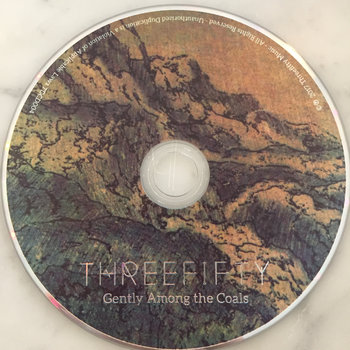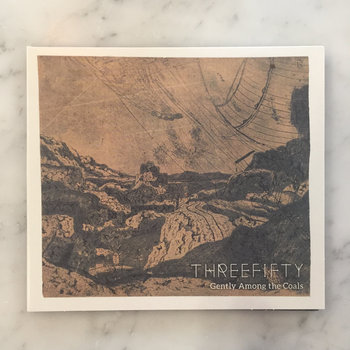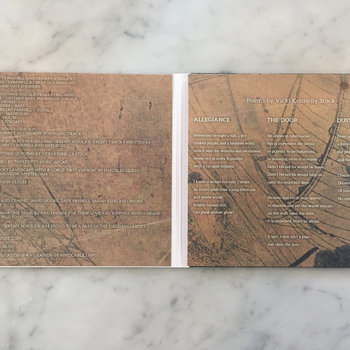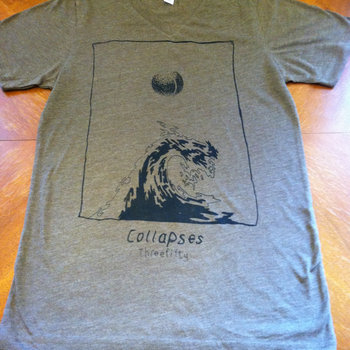 .
00:10 / 00:58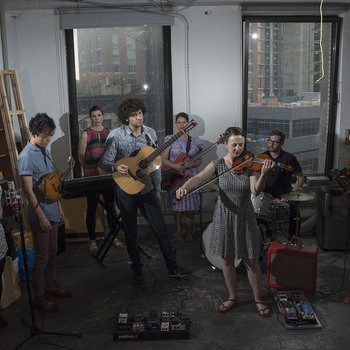 Merch for this release:
Compact Disc (CD), T-Shirt/Apparel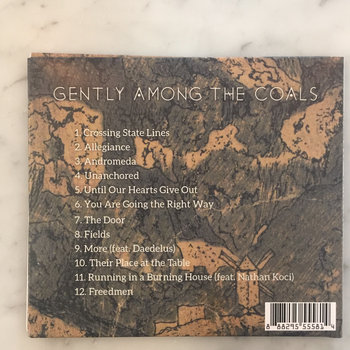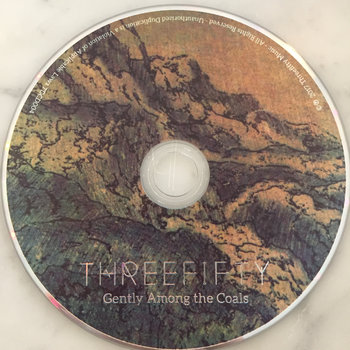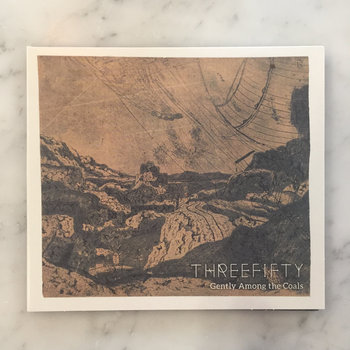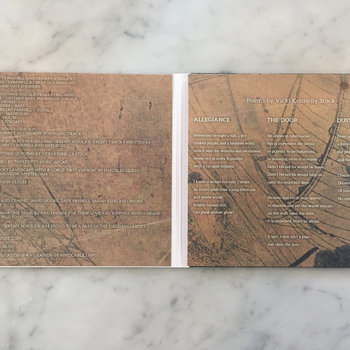 The New York-based collective known as Threefifty is like a rolling snowball that gathers everything in its path. Founders Brett Parnell and Geremy Schulick met while studying guitar at the Yale School of Music and released two albums of spare instrumentals, interpreting Bach and Scarlatti on the former and playing their own compositions on the latter. Since then, Threefifty has gradually grown into something resembling a rock band, as they added new members (including their multi-instrumentalist wives) and expanded their sound from classical to folk, bluegrass, and the post-rock of groups like Rachel's and Mogwai.
That "post-" prefix has dogged them for a few years now, and on their latest album, Gently Among the Coals, Threefifty have done little to dispel the label. Opener "Crossing State Lines" and "Andromeda" feature pointillist guitar notes that arrange themselves into melodic constellations, the band churning up a dramatic din behind them. Acoustic instruments, mainly mandolin and fiddle, mingle with electric guitars, picked and strummed to add a folksy flavor to the "The Door" and "You Are Going the Right Way."
To that framework, they add unexpected flourishes: L.A. electronic musician Daedelus undergirds "More" with jagged rhythms, which spar violently with Parnell and Schulick's guitars—it doesn't evoke a jam session as much as a knife fight. "Running in a Burning House" is a showcase for New York multi-instrumentalist Nathan Koci, whose deployment of whistling and trumpet call to mind the gunslinger soundtracks of Ennio Morricone. Post-rock tends toward the deconstructive, but Threefifty emphasize the opposite: building a unique sound out of various fragments and traditions they come across.
—Stephen M. Deusner