ALBUM OF THE DAY
Threadbare, "Silver Dollar"
By Marcus J. Moore · May 28, 2020
​
​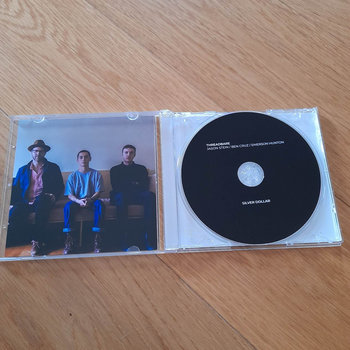 .
00:10 / 00:58
Merch for this release:
Compact Disc (CD)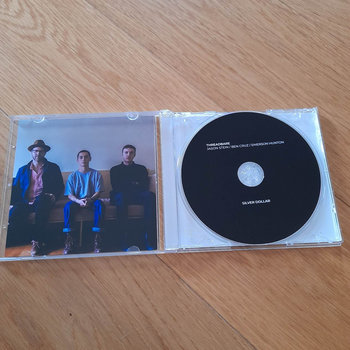 For the past 15 years, bass clarinetist Jason Stein has been an integral part of Chicago's avant-garde jazz scene, leading two bands—Jason Stein's Locksmith Isidore and the Jason Stein Quartet—while co-leading other groups like Nature Work and Hearts & Minds. Each crew has a different sound: Isidore straddles darker and more traditional forms of jazz, while the Quartet covers deep cuts by Thelonious Monk and Charlie "Bird" Parker. Nature Work and Hearts & Minds are thicker blends of downbeat jazz and metal.
In Threadbare, Stein plays alongside drummer Emerson Hunton and guitarist Ben Cruz, two younger musicians who studied at the prestigious Oberlin College and Conservatory, and moved to Chicago after they graduated. Their debut album, Silver Dollar, is technically free jazz; but as the album unfolds, it's easy to hear a strong affinity for '70s rock bands like Led Zeppelin, and jazz-rock hybrids like the Mahavishnu Orchestra and Soft Machine. The songs begin delicately, often with one instrument, and gather steam as they go, rising to volcanic crescendos before settling into dense, mesmerizing grooves. On "Threadbare," in particular, Stein opens the track by seemingly blowing into the clarinet without a reed which, when combined with Hunton's irregular drum pattern and Cruz's eerie guitar chords, generates feelings of pending doom. At the four-minute mark, the instrumentalists fall into a Latin rhythm that never quite syncs up; but the track thrives even if the timing is slightly off. Compare that with "24 Mesh Veils" and "Funny Thing Is": Neither song really takes shape at all. The former slowly trudges along, carried by its murky mix of clarinet and guitar. The latter feels nimble, a hard bop track with light drum taps and bright chords that grow more frenetic by the minute.
According to the album notes, the title track takes cues from The Dead C's "Armed," the seething 22-minute opener of their 2013 LP, Armed Courage. Where that song is linear, "Silver Dollar" is more nuanced, a like-minded update with buzzing guitar chords, raspy clarinet, and cascading drum fills. Threadbare's track is damn near metal, but the arrangement is spacious enough that it still scans as jazz. Overall, Silver Dollar is a challenging, yet rewarding listen that's fully indebted to experimental jazz and hard rock, and marries the two subgenres while landing on its own distinct sound.